This post may contain affiliate links. As an Amazon Associate I earn from qualifying purchases.
* * *
With eleven Finger Lakes to choose from, there's no way I could single one out as my favorite. I grew up closest to Canandaigua Lake, always loved Cayuga Lake and Ithaca, and Seneca Lake holds a special spot in my heart.
But Keuka Lake is the one I've spent the most time at. We have family friends there, my husband hunts there, and I used to lifeguard at a summer camp near there. It might strike you as odd to go on vacation somewhere you've been a dozen times, but that is precisely why I went there. Keuka is beautiful, fascinating, and worth a repeat visit.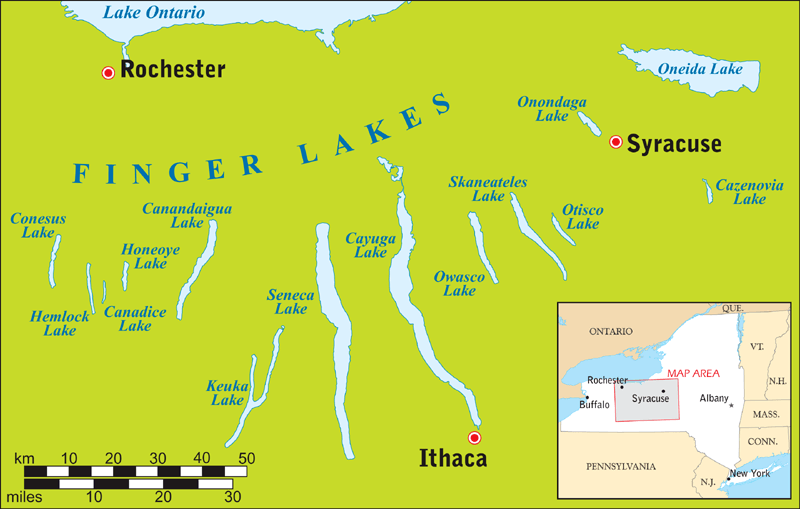 Like most tourists, my first stop to the region was on the wine trail. While the Finger Lakes are no Napa Valley, I think that's a good thing. Most of the year you can enjoy great wines without being crowded or rushed. If you haven't tried the local wines yet, you're in for a treat.
Actually, if you haven't tried the area wines yet, run out to your local store and buy a bottle. It's okay, I'll wait for you to uncork one and pour a glass before you finish this article.
Unlike some of the other Finger Lakes, Keuka has a manageable number of wineries to visit. With eight family-owned wineries, you can realistically visit all of them if you stay a night or two. I like to try somewhere new on every visit — that's the point of a tasting, right? — but on this visit I went to my two favorites: Dr. Frank's and Heron Hill.
Dr. Konstantin Frank Vinifera Wine Cellar consistently makes great wines across all varietals, but I love them in particular for two things: their brut and their saperavi.
What's a saperavi, you ask? (I had no idea either) It's a red wine, originally from the country of Georgia, known for deep, full flavors. It thrives through New York's cold winters and that heartiness translates to a bold, satisfying glass. I was told this varietal ages well, but my bottle only made it about two weeks before I opened it. I should have bought a case!
While Dr. Frank's does well on a large repertoire of wines, when most people think of Finger Lakes wines, they jump immediately to rieslings. Those grapes grow fantastically in the area and local wineries make stand-out rieslings in every style. With cool winters, sandy soil from millennia ago when the Finger Lakes were underwater, and moderately warm summers, the growing conditions are just right.
To be honest, the amount of rieslings available can be overwhelming. There are just so many to try, and you can usually find three or more versions at a single winery. Heron Hill Winery is no exception, offering a full range of rieslings from bone dry to dessert-like ice wines. I was determined to embrace the range of this single, signature grape and joined them for a tasting of their single vineyard series.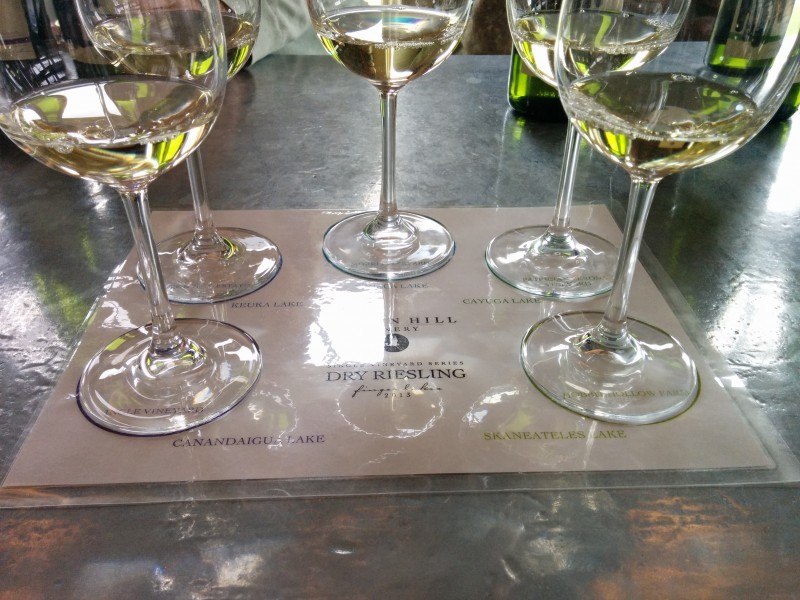 Wine lovers are familiar with the concept of terroir, or how a specific region's climate, soil composition, and terrain affect the taste of wine. To showcase this, Heron Hill has grown otherwise identical riesling grapes on the banks of five different Finger Lakes. Each vineyard then made a dry riesling using identical processes all by the same winemaker…meaning the difference becomes only the terroir.
I have to say in this particular case, my favorite wine was the one from Seneca. This unique look at how much the flavor can change based on growing conditions alone is a really fun introduction to the region. The views from the Keuka Lake tasting room also make this winery worth a visit: nestled between rolling hills and lush vineyards, this cool building is home to panoramic views and great events throughout the year.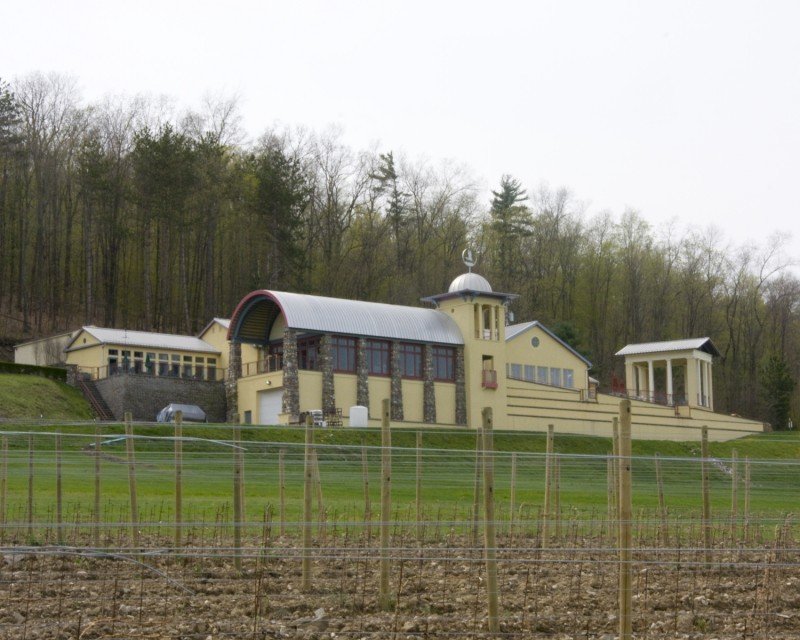 If you plan on a little wine tasting, you should make Hammondsport, NY your base. It's been voted American's Coolest Small Town, though I'm more inclined to call it America's Coolest Tiny Town. With a population of less than 700 and only a few square blocks in the center, I'm surprised it's even on the map. Still, its location on the southern end of Keuka Lake makes it perfect for wine tasting, fishing, boating, local history (like the Curtiss Aviation Museum), and good old rest and relaxation.
In such a small town, you won't find big box hotels. I settled in at the Blushing Rose Bed & Breakfast, where Marianne and Sam take care of four beautiful rooms. The hospitality is never-ending, starting with a plate of homemade cookies, moving onto a dinner invitation, and ending by sharing a bottle of Ravines "Keuka Village White" blend.
From the B&B, you can walk to what makes Hammondsport special. The lake is just down the street in one direction while Village Square is in the opposite direction. While the town doesn't have much in the way of nightlife, the Village Tavern has a great menu and the largest selection of New York wines available anywhere in the world. If you're looking for a quiet trip, Keuka Lake won't disappoint.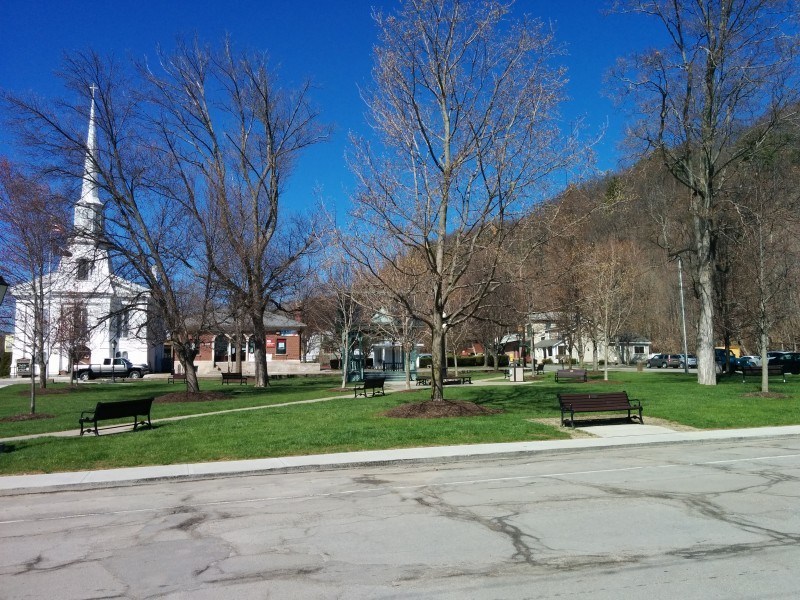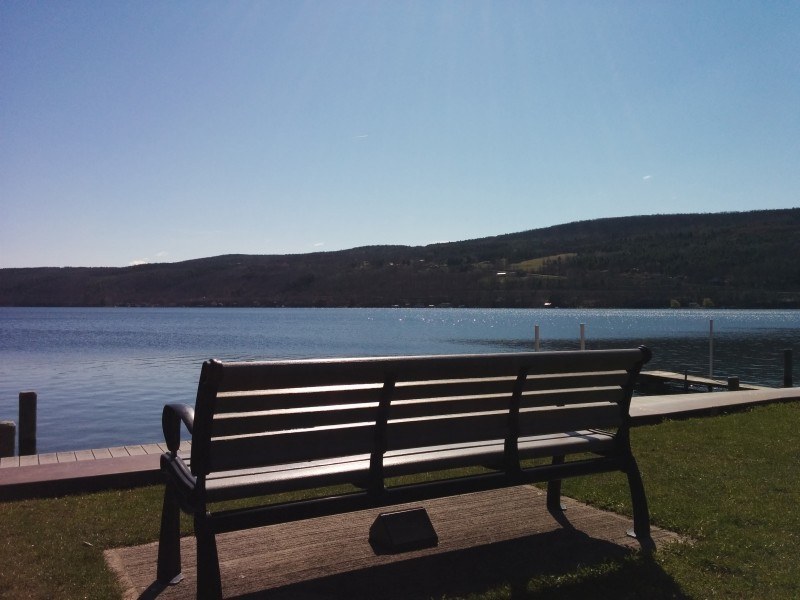 * * *
My trip was planned by Corning and the Southern Finger Lakes with tons of my own input. However, the views and opinions are completely my own!
Related Posts: