This post may contain affiliate links. As an Amazon Associate I earn from qualifying purchases.
* * *
When my sister invited me to New York City to celebrate her birthday, I knew I had to plan something special. For a girls' getaway there are really only two options: spa treatments or desserts. And since it was a birthday, cake of some sort needed to be on the agenda.
There's never a bad way to eat dessert, but there's simply eating versus turning it into an adventure. When I stumbled upon a scavenger hunt centered completely on desserts, I was sold. Why not have your cake and eat it too?
Watson Adventures offers scavenger hunts in major cities nationwide, including the Soho Chocolately Scavenger Hunt in New York City. Our goal for the afternoon was to chase around the Soho neighborhood, answering tricky questions on our scavenger hunt and learning about Soho along the way. Oh, yeah…we'd also purchase, eat, and creatively style photographs for six desserts. That's right: not one, not two, but six scrumptious sweets.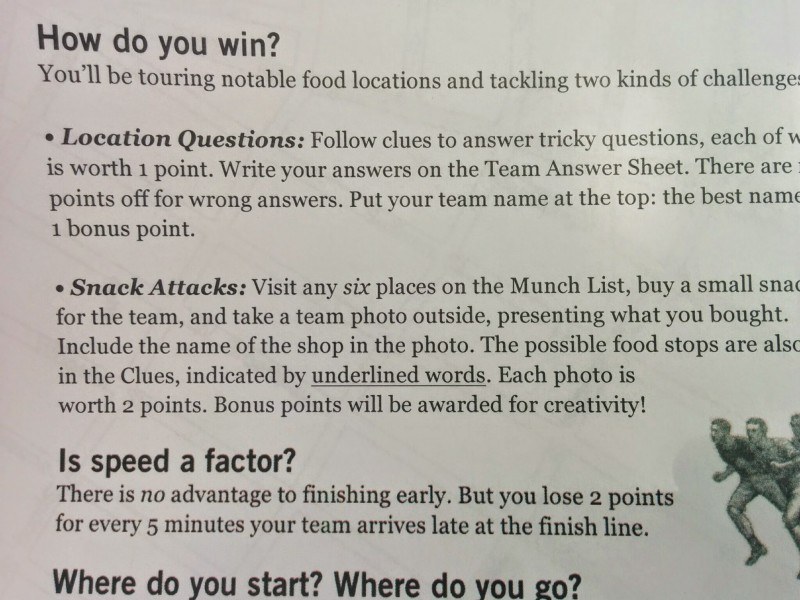 Off we went, after determining our team name of Soho Sweeties. Each team starts at a different point of the scavenger hunt, which is brilliant so you're spaced out and not all just following each other.
Our quest included 18 questions, each of which was designed to be answered only as you were standing in the correct spot. Part navigational challenge, part brain puzzler, and part creativity, this is not a simple race to the finish line. We were stumped on the very first question and unfortunately, never did learn the answer. Luckily, not all of the 17 other questions were quite so hard (though some of them were).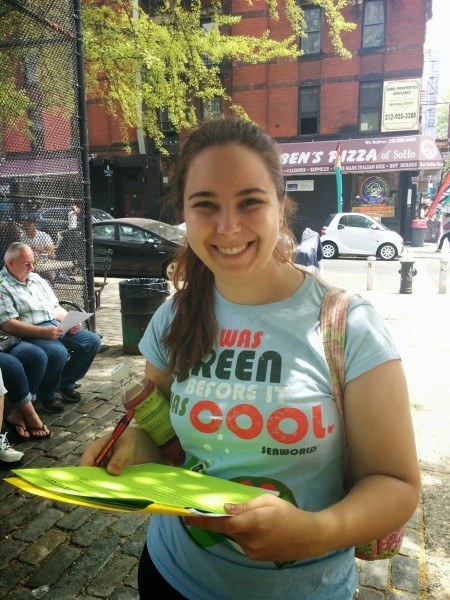 The authors did a great job of weaving in city trivia and pointing out cool things to look for while we were searching around town. Did you know there's a subway map on the sidewalk in Soho? I mean, how often do you even look down while you're walking? That and other discoveries made this more interesting than just walking around independently.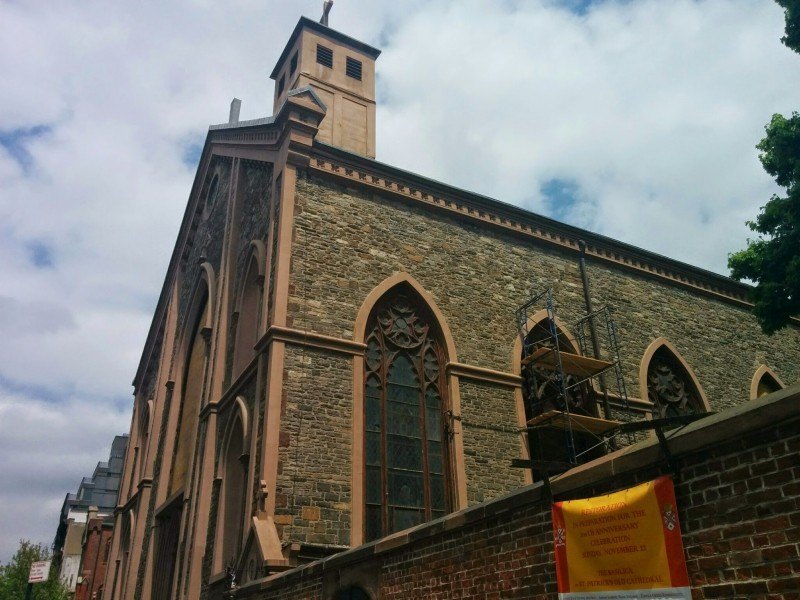 But let's not kid ourselves. We were really on a mission to sample Manhattan's finest desserts and with six purchases to make, we'd definitely get a good assortment of things. Watson Adventures included about 15 bakeries, restaurants, and specialty stores to choose from (and a recommended item to try at each), giving us plenty of freedom to choose what sounded the most appealing. As a frosting fanatic, I knew a cupcake would be one of them. The other five? Up for debate.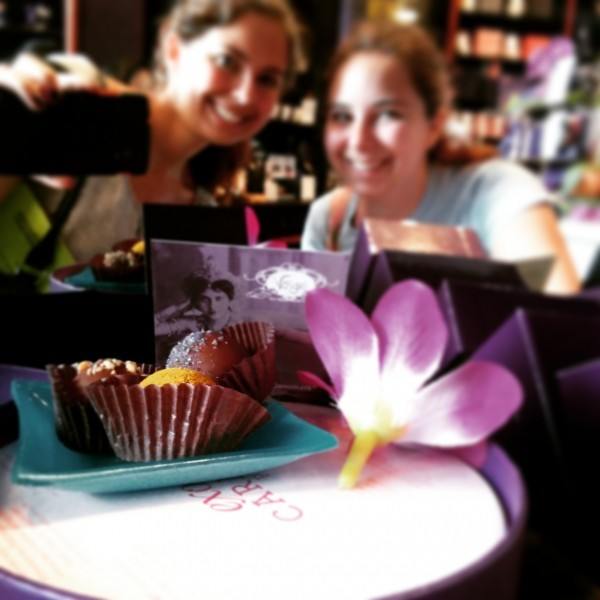 Unfortunately, heading off as a team of two had a few downsides compared to being on a bigger group. For starters, the questions were hard and some extra brainpower (and another set of eyes, in some cases) would have helped us figure out answers more quickly. We were stumped several times and eventually that led to us arriving at the finish line 6 minutes past the 2.5 hour deadline, losing points for our tardiness.
The other downside was that teams of all sizes had to purchase a minimum of six desserts. In a family of 4 or 5, that sounds just about perfect. For two people, we were suffering from a combination of gaining 10 pounds, fighting off a diabetic coma, and crying over an empty wallet. The scavenger hunt does not include sweets on purpose so you can choose what appeals to you. While some purchases were in the $3 range (for a single cookie or chocolate truffle), it seemed like most of the dessert options — tarts, cheesecakes, rice puddings, crepes, and more — were priced at $6-8. Ouch.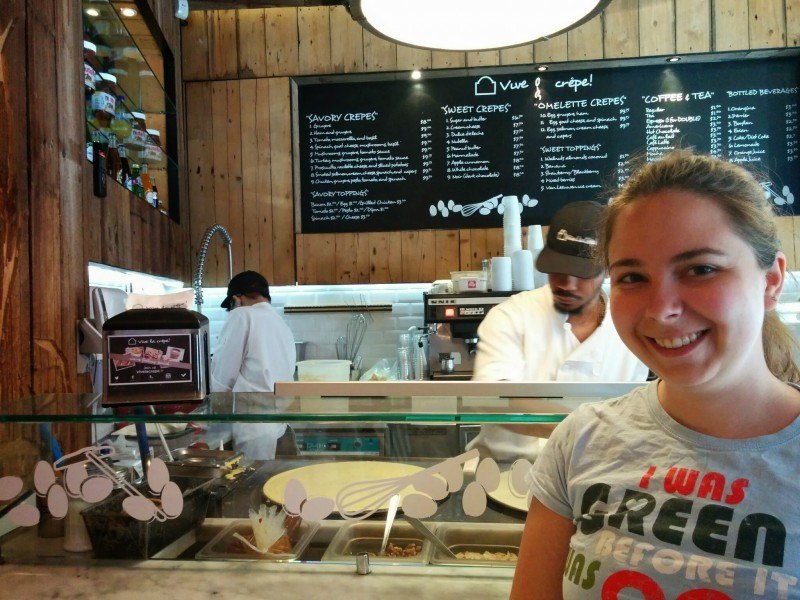 Still, we had a fun time gallivanting through part of Manhattan and we enjoyed the first few treats along the way. If I did it again, I'd voluntarily forfeit all chances of winning whatsoever and focus on the neighborhood tour and 1-2 desserts along the way. I loved learning about Soho and seeing things I'd otherwise walk by, but it was a bit much to squeeze into 2.5 hours. By skipping a few bakeries and losing the stress, you'd have time to order a coffee with your cake and maybe sing "Happy Birthday" too.
* * *
I received a discount on my tour with Watson Adventures, but all opinions remain my own.
* * *
Related Posts: