This post may contain affiliate links. As an Amazon Associate I earn from qualifying purchases.
* * *
I can't imagine living without four seasons. I know some people love waking up and knowing it'll be blue skies and 75 degrees every day, but I think I'd miss the changing weather. I love winter's snowy landscapes and excuses to play outside before snuggling up by the fire. I can't get enough of spring's thunderstorms and the first blooming flowers, and I enjoy long, sunny days in the summer.
Out of all the seasons, I love fall the most. Crisp, cool air, golden trees against endless blue skies, and the crunch of leaves beneath my feet while I'm hiking — it's all so magical to me. I've got a closet full of sweaters perfect for spending the day outside and a blanket for when I return inside. Besides, who doesn't love apple cider and pumpkin lattes and Thanksgiving!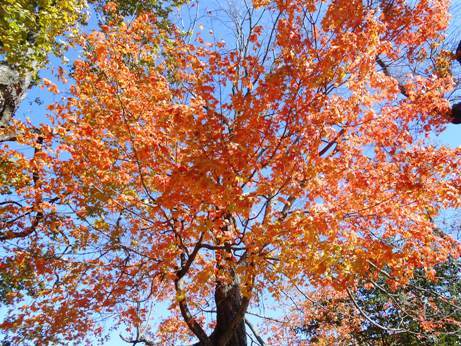 Fall here in Virginia is great, but when I think about fall, I instantly think back to my home growing up. October is probably the best month of the year to head back to New York for beautiful weather and incredible scenery. There are a hundred places I could tell you about in New York State — all of which have their merits — and out of all of them, the Finger Lakes is my favorite.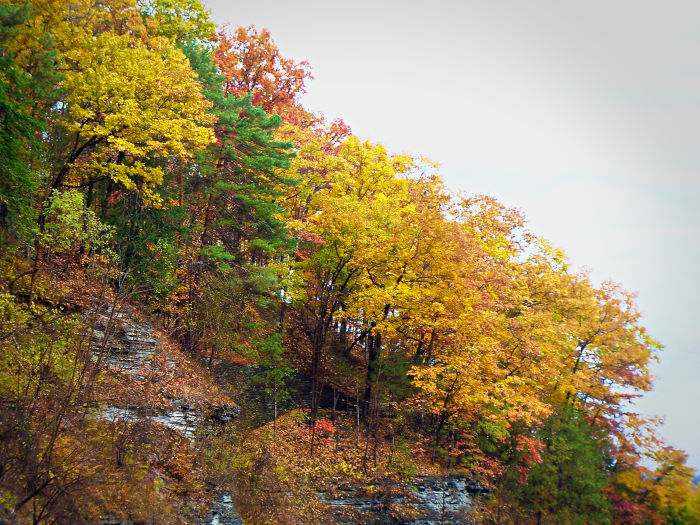 Start your day at Watkins Glen State Park: the trails there are relatively easy and they lead to fabulous scenery. At the south end of Seneca Lake, it's also easily accessible from both Rochester and Syracuse.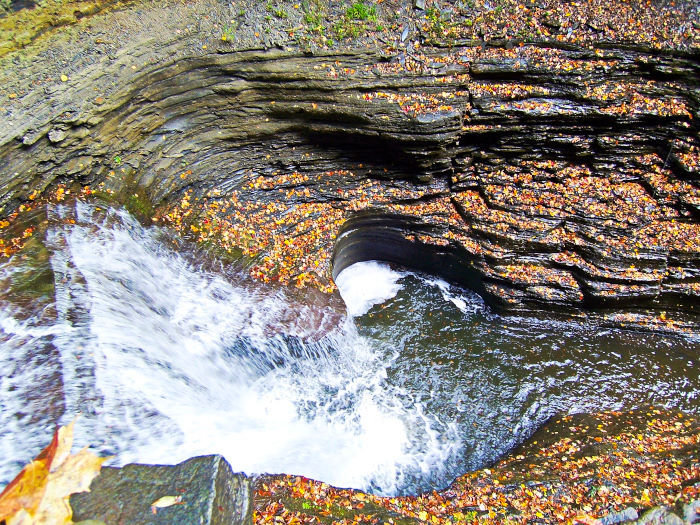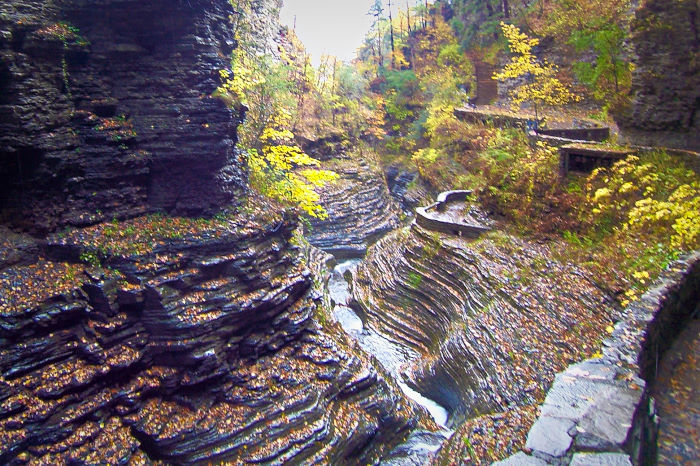 When you've had your share of hiking, I can't think of anything better than rounding out your day on Seneca Lake. A perfect afternoon is a combination of eating far too much at Dano's and then sampling the local wine. There are over 30 wineries to choose from so needless to say, I haven't yet been to all of them. In my opinion, that's just a great excuse to return frequently.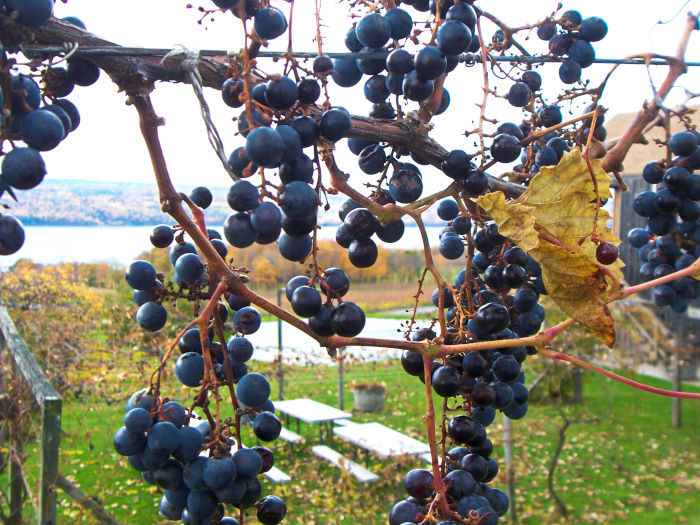 If you can, squeeze in a visit over the next week or so: I promise it's worth it. If you can't make it this October, plan ahead for next year. Sure, the Finger Lakes are beautiful all year round, but they are tremendously special in the fall. Just be sure to invite me when you go.