This post may contain affiliate links. As an Amazon Associate I earn from qualifying purchases.
* * *
My trip to San Cristobal Mexico was entirely unplanned. I needed a change of pace from Spanish school in Guatemala, so jaunted over the border for a week-long stay. One of the most picturesque towns in Mexico, the cobblestone streets, colonial plazas, and colorful buildings are delightfully scenic.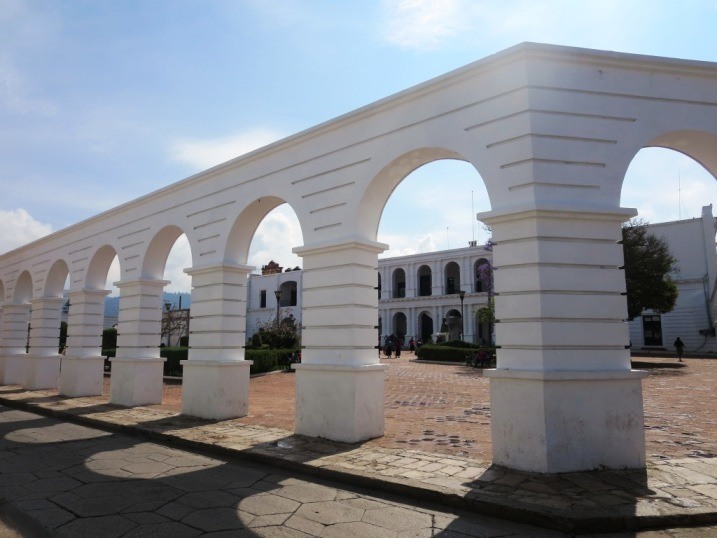 For most people, I recommend only a short stay in San Cristobal de las Casas. There aren't any life-changing attractions here; rather, it's known for being a convenient base on excellent day trips and has a lovely ambiance for a stroll through town in the afternoons and evenings. In addition to being architecturally beautiful, the historical heart of the city is compact and easy to get around plus full of great restaurants and bars to round out a visit.
Overall, just two or three days fits well as part of a longer vacation through Mexico. Add it in before or after visits to Palenque (the most-visited destination in Chiapas), Oaxaca, or even after an easy flight from Mexico City.
Arriving in San Cristobal

Tuxtla Gutierraz is the nearest airport, about 1 hour and 15 minutes away. A private taxi should cost about 700 pesos or shared shuttle service is 150 pesos per person from Tuxtla Gutiérrez airport. If you arrive by bus, there are plenty of taxis available to bring you into the center of town after you arrive in the center of San Cristobal for about 30 pesos.
2 Days in San Cristobal de las Casas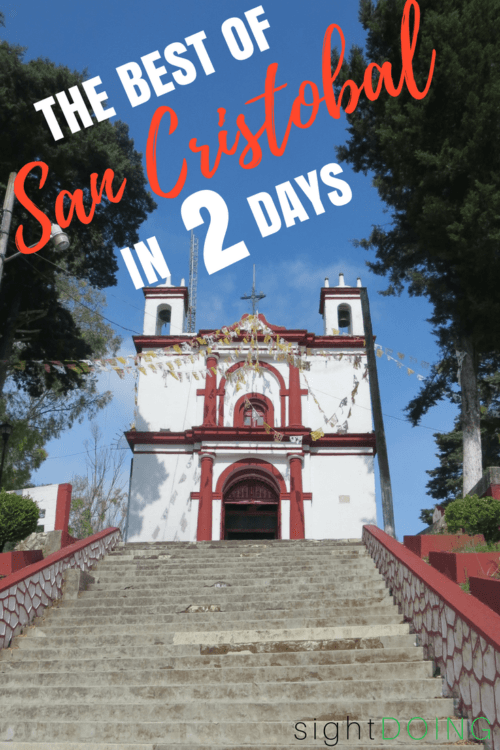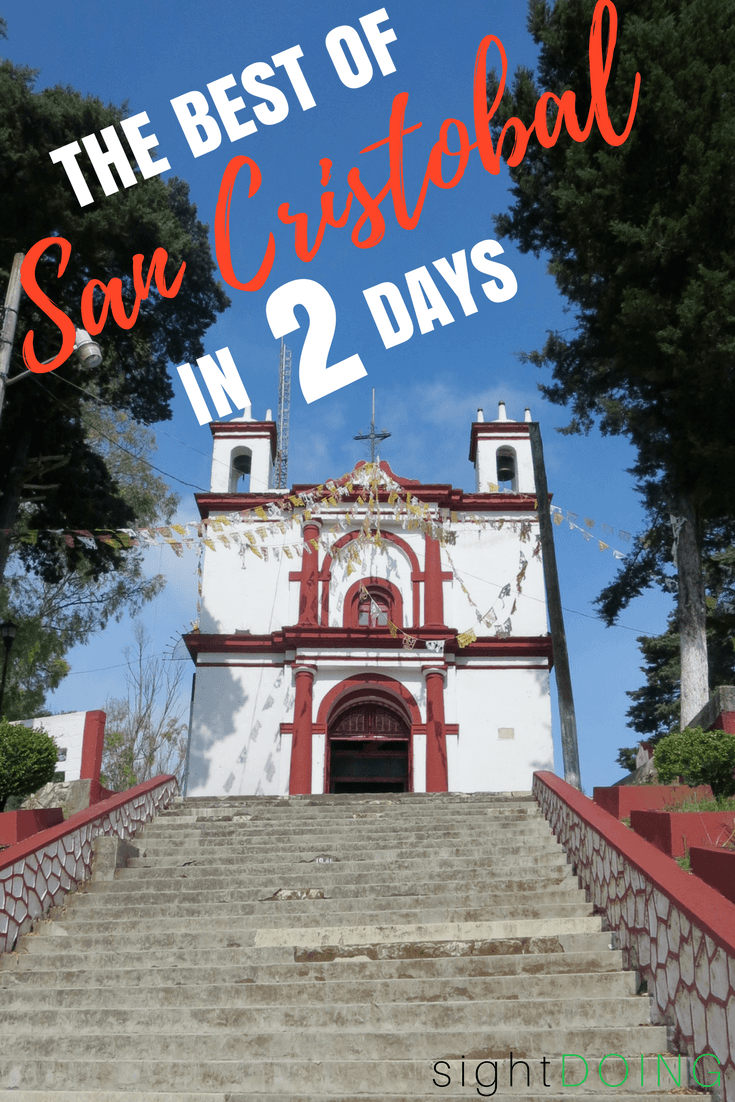 Day 1 in San Cristobal Mexico
Breakfast: The pedestrian-only street, Real de Guadeloupe, is full of cafes, restaurants, and coffee shops, most of which also offer outdoor seating so you can watch the city wake up as you enjoy your meal. Of these, Tonantzin offers filling breakfasts for just 108 pesos: eggs, refried beans, fried plantains, fruit salad, fresh-made juice, and coffee or tea.
Morning Tour: Although San Cristobal has a Latin feel to it, the greater region is primarily Mayan, especially as you move closer to the mountains. Each village has a unique identity, with distinct customs, dress codes, languages, and laws. Independent travel is uncommon and villagers treat these tourists suspiciously, but several group options exist and are a convenient way to learn about indigenous life with a knowledgeable guide.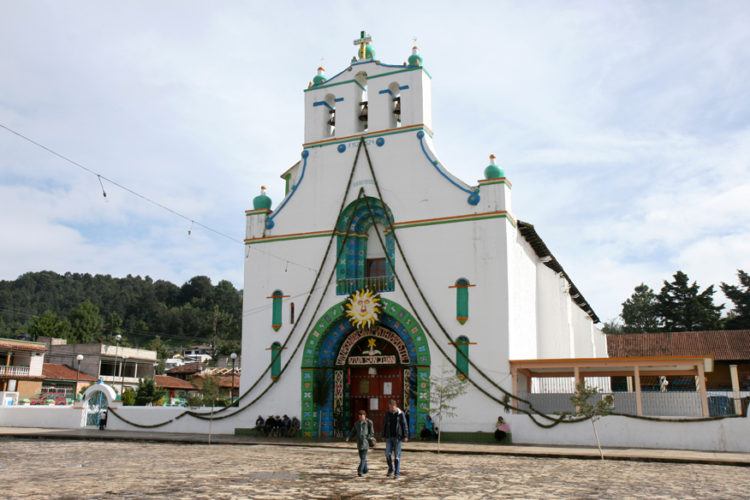 The principal town is San Juan Chamula, about 10 km from San Cristobal de las Casas, and it is included on almost all tours. San Juan Chamula is home to a colonial era church that performs baptisms and highly unusual healing rituals. This is NOT like any church I've ever been to before — the floor is covered with pine needles and there are often chicken sacrifices and chanting.
Other visited villages vary based on market days, internal village decisions, and the tour guide you travel with. Tours (9am-3pm; $30 per person including lunch) may be booked at any agency in town or online in advance. Photography in these villages is often forbidden or highly restricted. Please be respectful and ask your tour guide before taking photos of anything.
Afternoon Exploring the Colonial City: San Cristobal is perfectly walkable and just a few hours in the afternoon will take you past the highlights. My recommendation is to start at Plaza 31 de Marzo to see the yellow and red cathedral and the Palacio Municipal. From there, walk to the arch at Templo del Carmen, Templo de Santo Domingo, and head up the many steps for a great view over the city at Iglesia de Guadalupe.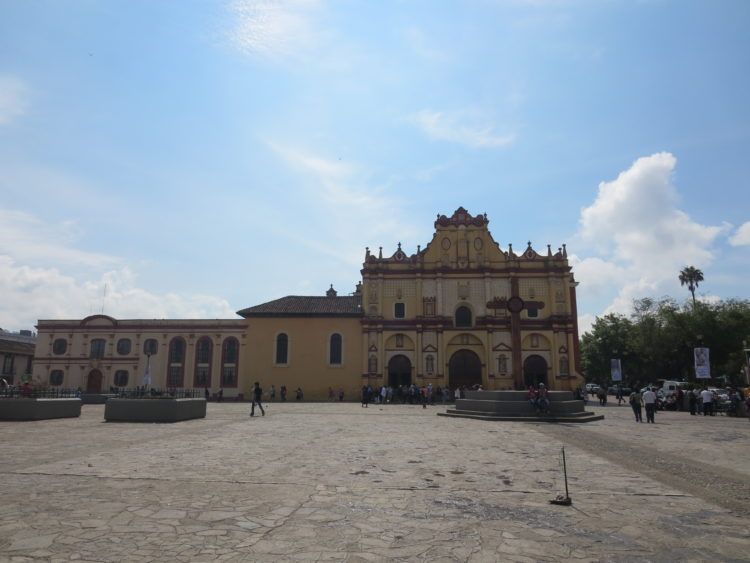 Upscale Dinner: The LUM Restaurant at Hotel Bo is interesting for a number of reasons: the architecture is intriguing, there are tastings of local flavors such as tequila, mezcal, and coffee, and most importantly, the food is terrific. The restaurant specializes in traditional regional cuisine with a modern and upmarket twist.
San Cristobal de las Casas Hotels

San Cristobal has plenty of lodging choices, but the low cost of staying here opens up luxurious options for almost all travelers.

Misión Grand San Cristóbal de las Casas ★sightDOING favorite★ For less than $75/night, you can have an incredible location in the heart of the city at a gorgeous boutique hotel.

If you're on a budget, Wanderlust Hostel is the best choice in town.

For more space, you'll love the Guayaba Inn with its cozy fireplaces and sitting areas plus luxurious oversized bathrooms.
Day 2 in San Cristobal Mexico
Breakfast: Back on Real de Guadalupe, Carajillo Cafe has fantastic coffee in every preparation possible, not to mention other favorites like teas and fresh juices. Give in to the temptation of ordering the sweet baked goods they offer: they're delicious and can still make a filling breakfast (about 100 pesos for espresso drink, entree, and pastry) with a side of fresh fruit or a savory mini-quiche if you have an appetite early morning.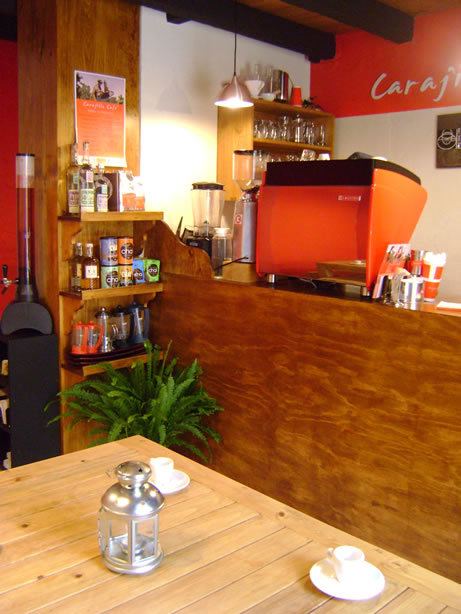 Morning Tour: Thirty-five million years ago, a crack in the earth's crust began to erode by the Grijalva River in Chiapas, creating today's Sumidero Canyon. A narrow passage passes through vertical walls up to 1000-meters tall, twisting and turning for thirteen kilometers of beautiful scenery just 45 minutes from San Cristobal de las Casas.
During the rainy season, the canyon is home to seasonal waterfalls, the best known being El Árbol de Navidad (Christmas Tree). Even though there are numerous caves and rock formations to explore, the local wildlife is the star attraction. In the canyon, the weather is nearly always warm and sunny and a great home for wildlife such as crocodiles, monkeys, and birds. Your two-hour boat trip will give you time to search for animals and enjoy the scenery before visiting the town of Chiapa de Corzo.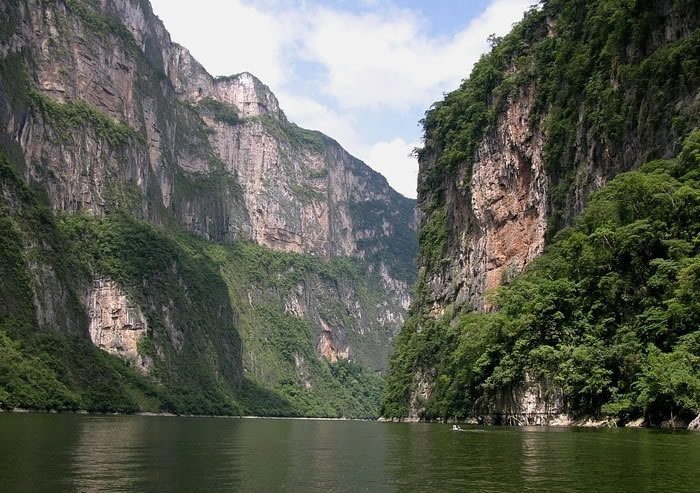 Tours (8am-3pm; $40 per person with time for lunch in Chiapa de Corzo) may be booked at any agency in town or in advance through Viator.
Note: Weather in the canyon is frequently hot and sunny, regardless of the weather in San Cristobal. Wearing sunscreen, a hat, and glasses is a smart idea.
>>>>> Related Post with photos and video: Exploring the Sumidero Canyon (opens in new window)
Afternoon Exploration: San Cristobal has a lot to offer within city limits as well. The local market can be overwhelming, but the immense variety of goods for sale is incredibly interesting. Wander through the maze of vendors, inside and out, to shop for produce, meat, baked goods, handicrafts, clothing, and anything else you can dream of.
Evening Relaxation: Although the market is interesting, it is busy, hectic, and can be overwhelming. To decompress, head back to the Real de Guadalupe pedestrian street: it has a very different feel in the evening when shops are open, people are out and about, and every restaurant and bar has a special to offer. There's a bar for every preference, but La Viña de Bacco is a unique wine bar with friendly service, great atmosphere, and affordable prices (glasses of wine about $2-5, including a free small tapa).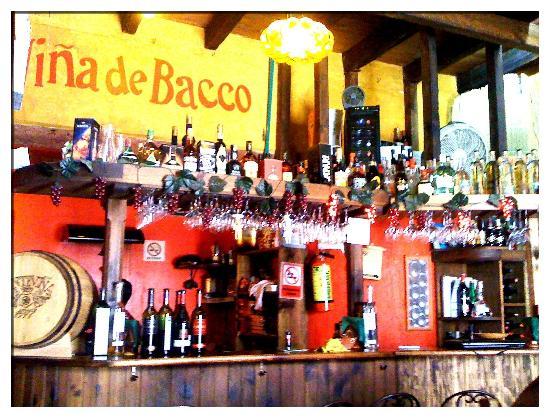 Low-Key Dinner: If you've snacked at the market and at La Viña de Bacco, a basic dinner is all you need. Try El Caldero for their incredible soups, which are especially comforting on a cool, rainy evening (like many are in San Cristobal) and a bargain at about 60 pesos per bowl. Though all are recommended, try the Tlalpeño, an authentic Mexican dish.
Looking for other San Cristobal de las Casas things to do?

One of the most popular day trips is a combined tour of El Chiflon Waterfalls and Montebello Lakes. They're pretty far away, and both worth a full day on their own. I don't recommend wasting your time on the standard combined day tour — it's barely enough time for a few photos.

If you want to go, both make more sense from the town of Comitan, about 90 minutes away. Do El Chiflon, if you only have time for one, and only bother with Montebello Lakes on a sunny day (otherwise you won't be able to distinguish the colors, the entire point of going there).

>>>> Related Post: Cascada El Chiflon and My Confession About Waterfalls
Hopefully this helps you plan what to do in San Cristobal Mexico, one of Mexico's wonderful destinations that too often gets overlooked.