This post may contain affiliate links. As an Amazon Associate I earn from qualifying purchases.
* * *
I tasted my way through Paris on accident. Our trip was foiled by such heavy rains the Louvre closed, forcing us to look for other ways to spend our time.
So what's a girl to do when you can't do anything?
Eat. It's France, after all! The city is full of good food, delicious wine, and flavors you just don't find back home. My favorite, of course being any excuse for wine tasting in Paris. Throw in some cheese, some pastries, and a few other delicious treats, and before you know it, you've forgotten all about the rain outside.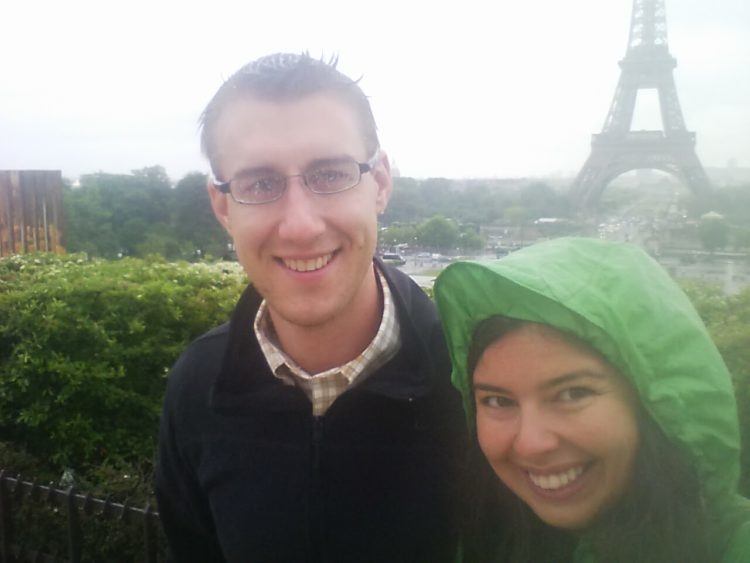 The first day or two of eating was welcome — we had come from a hectic, exhausting five days in Cairo — so my husband and I were thrilled to sleep in and then sip on coffees. We went straight from breakfast to lunch, sopping up incredible sauces with even more incredible bread. And then there was the chocolate…a food I only eat when it's worth it (and it's oh, so worth it in Paris).
By breakfast on day 3, though, I was bored out of my mind.
Don't get me wrong, I love to eat, but I travel to do things. I needed to add in some sightDOING, so before you knew it, we were looking for wine tasting in Paris, baking classes, and yes, even Paris cheese tours!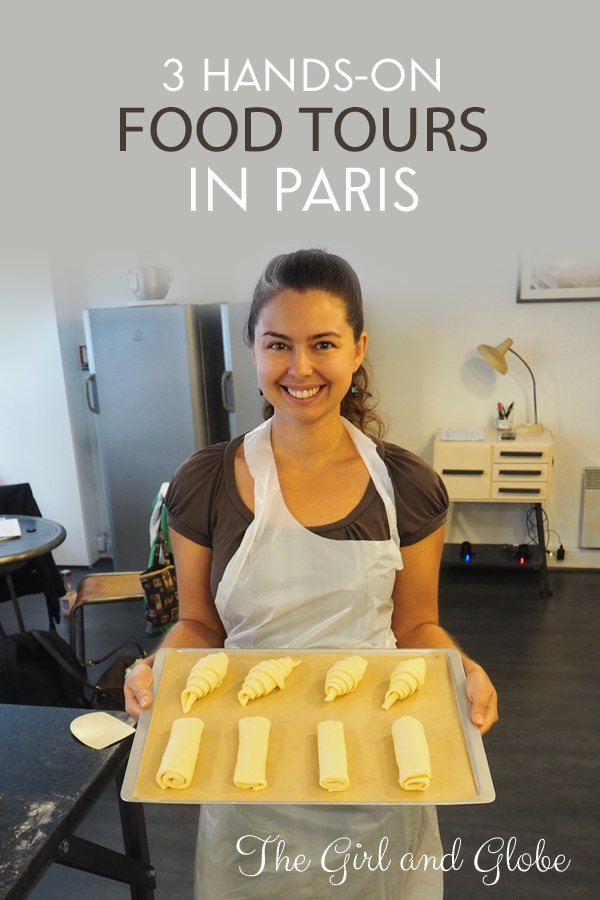 Paris Cooking Classes
There are a ridiculous number of cooking classes in Paris. You can learn to make anything, but we chose the most iconic of all Parisian treats: the croissant.
Other people probably choose to make croissants because they're delicious. Because they're intimidating to make without an experienced instructor. (Because you secretly don't want to know just how much butter goes into them).
We made croissants because they're time-intensive but we had time to spare. Activating the yeast and making the dough is the easy part, but you'll need patience for the significant amount of kneading and proofing involved.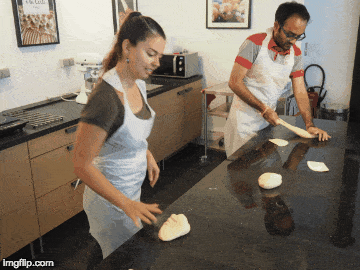 This blasted roll requires focus. If you screw up, you'll get something delicious (how can you not, based on the ingredients alone?), but if you want a croissant that beats the place-and-bake ones from Trader Joe's, you better pay attention.
But good things are worth the effort and by the end of class, I was slipping my own croissants into the oven.
I ate no fewer than three croissants that day…which is why I'll never make homemade croissants again. It's just too hard to stop at just one when they're warm, flaky, and delicious.
Book your half-day workshop at Patisserie a la Carte...and if I have one piece of advice, do this early in your trip. The leftovers will make great snacks throughout the rest of your stay.
Wine Tasting in Paris
It's easy to drink wine in Paris and harder to turn it into a legitimate activity. But if you know where to look, there are wine tours in Paris that never leave the city center. So while my husband went to a museum — not my thing — I went to day drink learn about French wine.
I was a little worried that my "Tour de France of wine" was going to be a cleverly disguised wine sales pitch. And while you can certainly go home with a bottle, but it was every bit as informational as I had hoped for.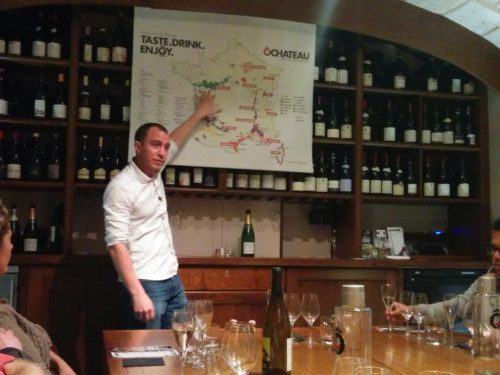 Over the course of two hours, I learned about the wine regions of France, interspersed with some interesting history and geography trivia. We learned how to read a French wine label, how to know which wines have the potential to age well, and how to choose a wine off a menu when nothing looks familiar.
And of course, we tasted and discussed one champagne, two whites, and three reds. I made a fool of myself trying to breathe in properly without snorting wine out my nose on the exhale. This was far more than a tasting; it was an actual experience.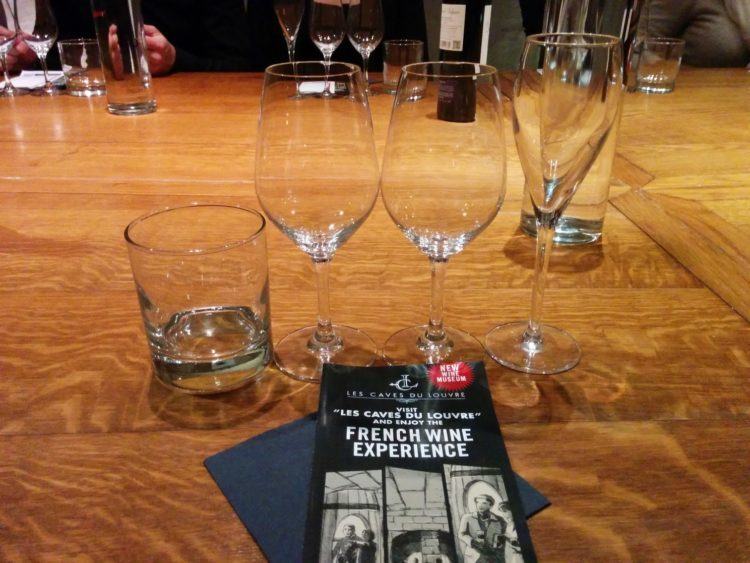 The Paris wine tasting itself was led at O Chateau, a wine bar near the Louvre that also does (standard) tastings/flights upstairs. I found out too late in my trip that they also partner with the French Wine Experience, 600 meters away, where you can blend your own bottle as a souvenir and design the label for it.
The Best Wine and Cheese Class in Paris
Did you know you can properly learn the art of cheese and wine pairings? I didn't until it sunk in that I had just dedicated a half day and a large sum of money to an activity centered around cheese. And I'm lactose intolerant.
I had instant regret, not to mention a sinking feeling in my stomach that my husband would find out I had just spent more than two hundred euros on cheese. If you're reading this now, sweetie, wasn't it worth it??
Thank goodness the moment we showed up, Pierre promised us a good time. We walked through the neighborhood — in the rain, of course — to buy breads and fruits for our tasting. We stopped in a local shop to eat a sea's worth of smoked salmon and caviar (I'm still not sure what that has to do with wine and cheese, but I wasn't complaining).
And then, down in a 17th century cheese cellar, we learned how soft cheeses were made, how long different cheeses age for, and why mold and fungus can taste so good. We practiced tasting our cheeses, a process very similar to tasting wine, and how to describe flavors using the aroma wheel of cheese.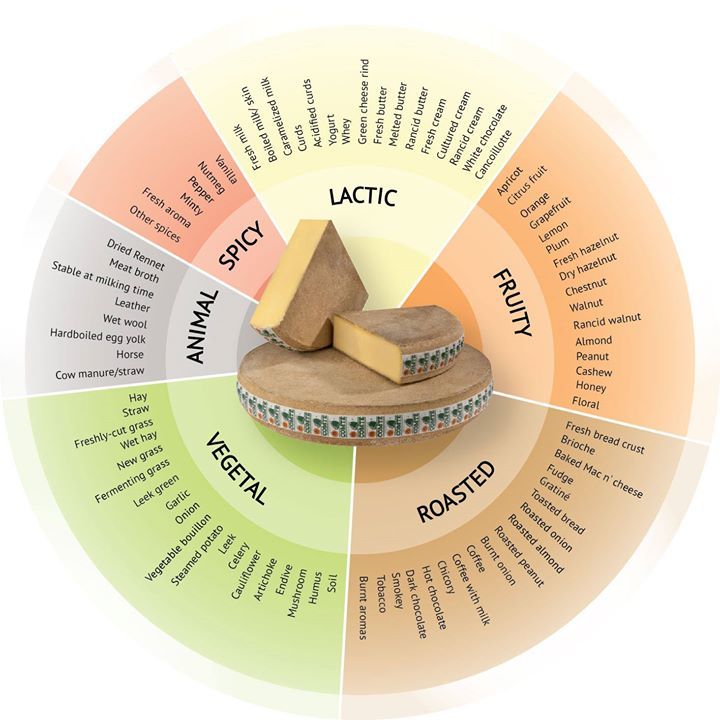 All in all, that was nine cheese and about seven wines, each better than the last. Portions were too big too finish, given the richness of French cheese, except for one pairing. I managed to finish every last bit of my nutty comté with a generous glass of Côtes du Jura Savagnin. If you're not going to Paris soon, it's worth tracking it down at home now.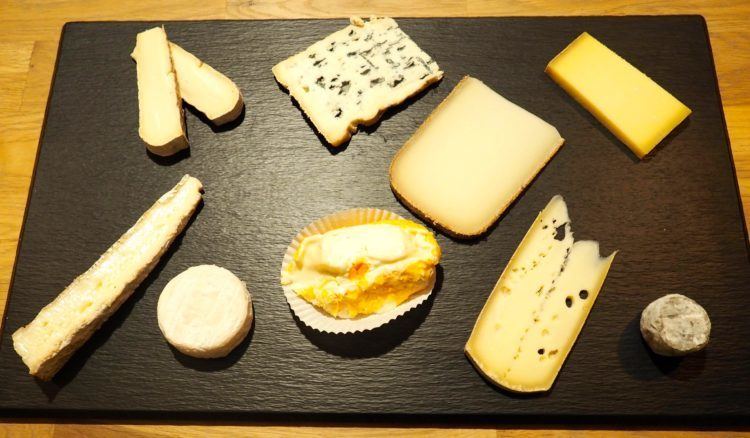 Pierre offers cheese and wine tastings at Paroles de Fromagers, where you will get more than your money's worth despite the initial sticker shock. Just don't plan anything directly after your tasting. He's so passionate that our tour ran over the expected schedule.
These workshops and wine tastings in Paris let you eat without feeling guilty.
I'm not the type of traveler that normally lets food dictate all of my plans — but in Paris, you can get away with it.
* * *
Dish It! Tell me about your favorite food tours worldwide in the comments!