This post may contain affiliate links. As an Amazon Associate I earn from qualifying purchases.
* * *
If you're heading to Morocco, there's almost too much information to narrow it down into an easy-to-use guide. This quick and dirty rundown of Morocco travel tips will help you get a feel for the country before you go! Here's what I think is important to know as a basic first step.
Morocco Travel Tips and FAQ
How do you get to Morocco?
The only nonstop flight from the USA right now is New York or Washington DC to Casablanca, operated by Royal Air Maroc. However, you'll find connections via just about every major air hub in Europe, North Africa, or the Middle East, especially to Casablanca, Marrakech, and Fes.
If you're looking to head to somewhere else, you'll find a few alternate options, particularly from Paris-Orly or Madrid to airports including Agadir, Essaouira, Ouarzazate, Rabat, or Tangier. Otherwise, just fly to Casablanca and look at domestic flights, rail, or road transfers from there.
Do you need a visa to go to Morocco?
If you're an American, you do not need a visa to visit Morocco. Just show up with your passport. We found passport control and customs to be fast and simple at the Marrakech airport.
What language is spoken in Morocco?
Morocco has two official languages: Arabic (specifically the Darija dialect) and Berber. The best language in Morocco for travelers is Arabic because it's relatively easy to learn and will likely be useful on future travels to other countries as well. French is also spoken, and can be a good backup plan if Arabic and English fail you.
Is it Safe to Travel to Morocco right now?
Morocco & USA have a peaceful relationship. I had no concerns about traveling to the country whatsoever. The current concerns elsewhere in Northern Africa have not spilled over into Morocco. Except for using some common sense, my husband and I didn't feel the need for outrageous precautions. Moroccans are friendly people who may try to outwit you out of a few dirham but they aren't thieves, bullies, or violent.
Is Morocco safe for female tourists?

Yes. I would have no reservations if you are traveling with a companion (whether that's a spouse, guided group, or even another female friend).

Like in many other parts of the world, be cognizant of whether you're smiling at local men (they take it as flirtation) and ignore cat calls or comments.

If you are a solo female traveler in Morocco, I think Morocco can be visited safely but with a few tips:

Do not travel after dark. Make sure you arrive at your hotel/riad during daylight hours to check in.
Consider paying for a guide and/or private transportation, especially if you are heading to remote areas.
Make sure someone knows where you are — whether that's a friend at home you check in with regularly or someone at your guesthouse.
Keep your wits about you: don't get lost in the moment and don't get drunk or otherwise intoxicated. Take a break if you need to reset!
Where to go in Morocco?
In short…everywhere! This country is packed with variety, so you don't have to choose between cities, villages, nature, mountains, desert, seaside, shopping, great food, history, or art.
But here's a start on the best places to visit in Morocco (you'll find logistical details on a route in the info box at the bottom of the page):
Are there health risks in Morocco?
You won't need any special medications or inoculations for travel in Morocco, but many people do get sick while traveling here.
Don't drink the water (we relied on a combination of purchased bottled water and water we sanitized on our own using a Steripen). We were fairly daring in the foods we ate — some restaurants, some street food, and even some fresh, raw salads — and have no regrets.
Both of us ended up getting sick with a strain of the flu, but I am pretty convinced it wasn't foodborne based on the symptoms and the timing (Mike caught it while traveling but I had the exact same illness four days after returning home).
>>>>> Related Post: First Steps in Taking Care of Your Travel Health
Is Morocco expensive?
Morocco costs whatever you want it to. Seriously, you'll find hotels for $20/night or resorts for $300. We ate dinners at street markets that were only $1-2/person or there were tourist restaurants with 3-course meals for $45pp. Many tourist attractions cost $1 or less to enter while some spas and golf courses could have American prices. A bus ride from one town to another could be under $5 or a private luxury SUV transfer could set you back $250.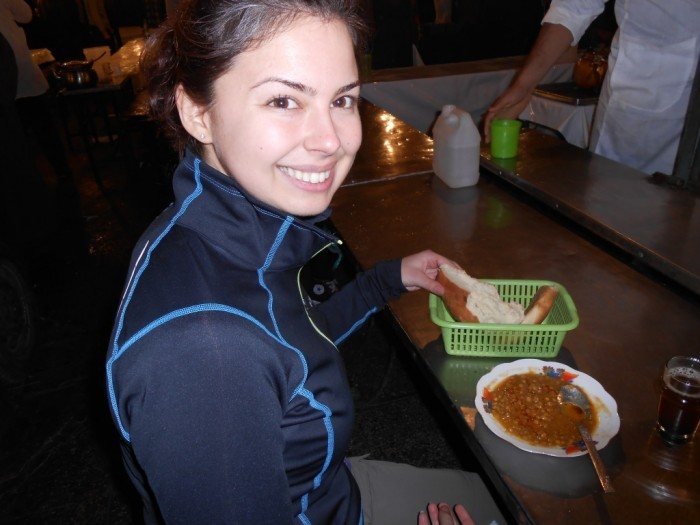 A couple can travel quite comfortably throughout Morocco for an average of $150/day, including a riad with private bathroom, hot water, and heating and air-conditioning (yes, you need to ask about those things instead of assuming they come standard), meals cooked at hygenic restaurants, admissions, and first class train rides. There were days we spent far less without even trying and you could stay under $50/day without too much trouble. Haggle on everything.
How do you pay in Morocco?
While some places accept euros or dollars, the Moroccan currency of dirham is by far your best bet. At the time of our trip, 1 US dollar was equal to about 8 dirham and you'll want cash for just about everything. Some hotels accept credit cards, but are frequently overpriced to begin with and may charge an additional 3% processing fee on top of that for your convenience. The same goes for restaurants, not to mention the fact that the ones that do will be visited solely by tourists.
ATMs are widely available and we had no issues using a Charles Schwab ATM card, which I love since it refunds all ATM fees as well as providing the bank exchange rate. The only downside to using an ATM is that you'll find they almost always only spit on 100 or 200 dirham notes. You'll want small change for everything from tips to taxi rides, admissions, cups of tea at the market, taking pictures of touristy snake charmers, or 100 grams of dates. Many vendors do not have/offer change, so having smaller bills or especially coins is a necessity. Break bills whenever you can or even consider the small fee at a currency exchange or bank in order to get dirham in more useful denominations.
What's the weather like in Morocco?
In December, mostly dry with temperatures between 40-65. While it does snow in the mountains, it doesn't get horribly cold (expect 20s-30s in winter).
In the summer, it can be downright hot, so I'd avoid June-August unless you truly don't mind the heat. Dress appropriately and stay cool with my guide on what to wear to Morocco.
Most tourists will find spring or fall as the most comfortable seasons to travel in. Be aware that the temperature can swing wildly throughout the day with cool mornings and warm afternoons (not to mention any elevation changes you might be driving through), so dressing in layers is key.
Were the locals friendly? Any tips on making communication easier?
Moroccans mastered the art of hospitality and we found guesthouse staff and restaurant owners in particular who were happy to chat about things to do, local customs, American politics, or how "Gangnam Style" is a hit song on at least four continents.
Many people – especially in Marrakech – spoke English. Most people throughout the country, also spoke French, with still others speaking Spanish. There were a few people we encountered who spoke nothing but Arabic/Berber but they also were friendly as we pantomimed how many admissions we wanted, etc.
My advice? You're not going to learn Arabic in the six weeks leading up to your trip anyway, so focus on mastering 3-4 phrases (you'd be how many tourists can't even say a simple shukran or thank you) and instead focus on brushing up on your French. You'll want to know your numbers for pricing and bartering, maybe some food ingredients, and some navigational phrases ("Where is the bus station?").
How do you suggest getting around Morocco?
Use the Moroccan train system whenever it's available rather than domestic flights. Train schedules are easy to figure out, mostly punctual, and the ride is quick, smooth, and inexpensive by western standards. Pay the extra for first class since seating is reserved (and thus capacity is controlled) — at roughly $2/hour premium over second class, you can afford it.
For smaller cities and countryside destinations, train won't help you. Bus service fills in most of these gaps; try CTM or Supratours for more "tourist-quality". Otherwise, local buses and grand taxis are slow and crowded (but at least they're cheap). Backpackers with more time than money may find this acceptable, but most other tourists would rather pay a $10-15 fare on a comfortable bus or train and be done with it.
Especially on the desert circuit, there's a lot to stop and do along the route so a car makes more sense than public transportation. Either hire a driver or join a group tour (to share costs) that includes a few stops along the way from Marrakech -> Ouarzazate -> Desert -> Fes, you might want to join a group or hire a driver.
We hired a private driver, Jalil at Morocco Unplugged.. He was the perfect guide, sharing Moroccan history, politics, and culture with us during our drives, accommodating all our photo stops, taking us to off-the-beaten-path attractions, ordering local delicacies we weren't even aware of for us to try, and not wasting our time with tourist shops.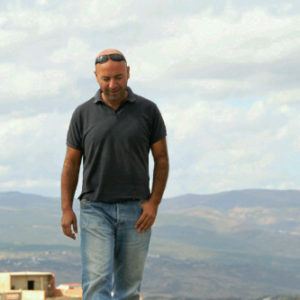 Was the food good?
Yes, but not as good as I expected. I had an amazing bowl of harira soup in Fes, simple yet incredibly delicious lentils in Marrakech, and consistently delectable breads and juices throughout the country. We also sampled tagines, pastilla, couscous, spiced kefta ground meat, a Berber "pizza" cooked in the hot sand, beef and lamb sausages, and grilled camel. Everything was good, but rarely extraordinary.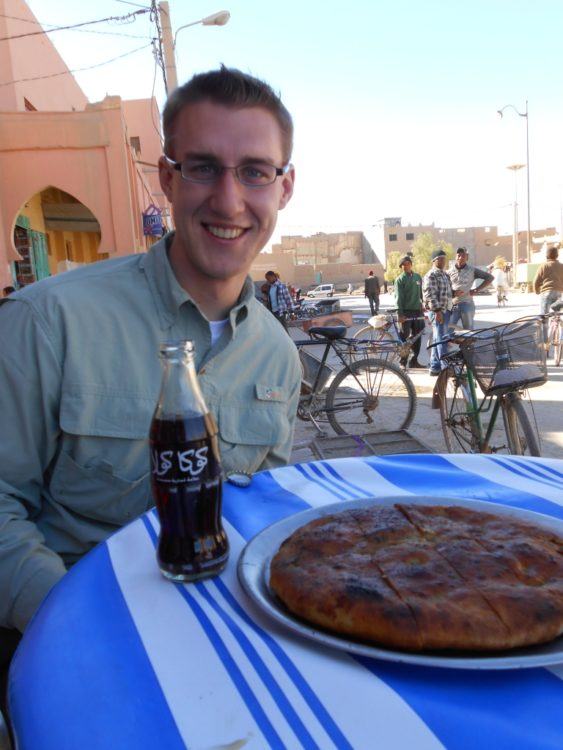 Moroccan meals are heavy on the carbs, with bread making up a substantial portion of every meal, often accompanied by potatoes or couscous as well. Surprisingly to me, portion sizes at both local restaurants and tourist restaurants were on the large side. You can counterract this by eating one meal a day as picnic style, like nuts, dates, and other fruits from the market. We also noticed that not a single restaurant gave us a second glance when we basically split meals, having one person order a full entree while the second person ordered only a small bowl of red beans or soup.
Vegetarians may have a little trouble getting by in this country. Even "vegetarian" tagines seemed to be cooked with meat bones for flavor as did some sauces, soups, and beans. As a proud carnivore, I didn't really care about this, but others may want to be upfront about dietary preferences.
One other sidenote: even though we rarely ordered the same food more than once, it seemed like we were eating the same thing every day. You'll notice many of the same spices and flavor profiles over and over again. When you see something really different on a menu, take advantage of it.
What should I see? Anything overrated?
If you've only got a weekend, choose Marrakech or Fes. Both are wonderful cities with a lot to see and do. If you have a full week, see both and throw in a third or fourth location, ideally not a city because the Moroccan countryside is worlds different from the cities, regardless of whether you choose coastline, mountains, or desert. Two full weeks would give you a solid overview of the best of Morocco. (I'll post a suggested route in an upcoming portion of this trip report).
We absolutely loved the scenery and villages between Ouarzazate and Merzouga, including the Dades Valley and Todra Gorge and could've spent longer there. On the flipside, we were incredibly underwhelmed by Tangier and probably wouldn't recommend it to anyone with limited time.
Any unique purchases I should consider?
First of all, even if you're not a shopper, you may want to shop in Morocco. It's quite the experience and can involve a friendly chat with a shopkeeper over several glasses of mint tea before haggling on a price you're happy with. Some of the handiwork is quite impressive: just make sure you're really buying from an artisan rather than trinkets made in China and sold at huge profits in tourist markets.
Each town has its own style when it comes to the products sold, meaning the carpets in Marrakech may be entirely different from those in Fes. I especially loved watching some of the punched copperwork being done in Fes (hey, when you watch them make it, you know it's the real deal) and some of the paintings in Chefchaouen.
We didn't buy much, but I ended up with a mass-produced pashmina because I was legitimately cold and wanted a scarf to wrap up in and the world's softest, most gorgeous brown leather bag that I am proud of obtaining for 500 dirham rather than the 1300 asking price. Even still, it's the most expensive bag I own but worth it if only for the shopping experience and the chance to see tanners at work in Fes.
MORE INFO TO PLAN YOUR TRIP
Need help designing your trip? Use my two-week sample itinerary to see how to organize a visit to Marrakesh, Fes, the coast, mountains, and desert and see the best of the country.

Staying overnight in Fes? Dar Seffarine is one of my all-time favorite hotels.

Not sure what to pack? I strongly recommend a backpack (instead of rolling luggage) and a water filter to drink the tap water.

Don't have a travel insurance policy yet? My pick is always RoamRight.

What else have I written about Morocco? Check out all my articles.