This post may contain affiliate links. As an Amazon Associate I earn from qualifying purchases.
* * *
Growing up, I visited Niagara Falls almost every month — it was a chance to see Grandma, eat ice cream, and check out the black squirrels (which to a seven-year-old were far more interesting than the waterfalls themselves). Apparently having such an incredible world wonder practically in my backyard made me immune to how extraordinary they were.
Today, I'm still harsh when it comes to judging waterfalls. They have to be blow-your-mind amazing to impress me, but I planned a trip to El Chiflon waterfalls in Chiapas, Mexico anyway. Everyone in town said they were "unmissable" and "breathtaking" and it's not like I had other plans anyway.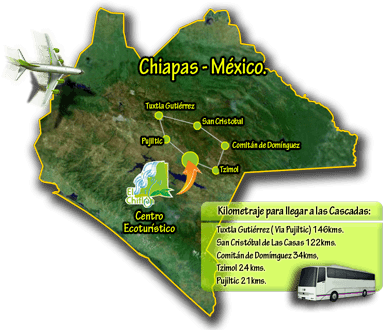 Setting off from Comitan, I made my way to El Centro Ecoturístico Cadena de Cascadas El Chiflón — roughly the equivalent of a state park in the United States. If you ever want to find out how Mexican families spend their Sunday afternoons, just head here. The park is set up with a walking trail past small waterfalls, grills and picnic tables, swimming areas and changing stalls, and even a few snack bars.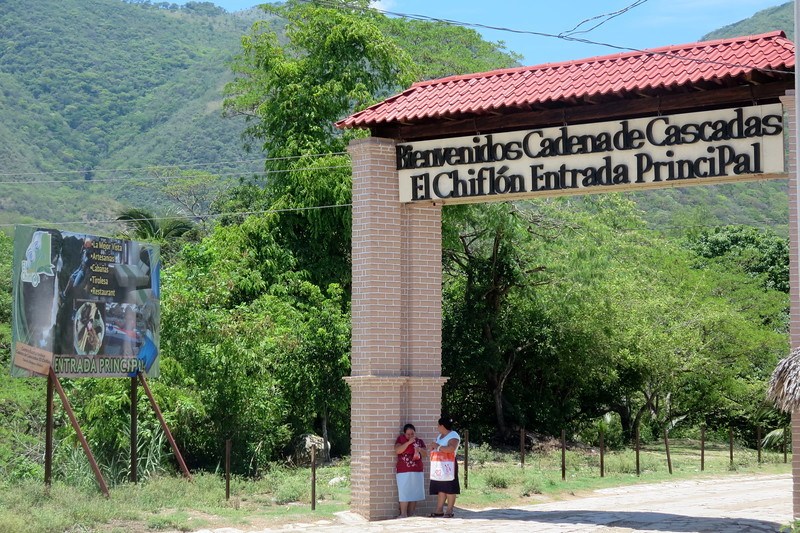 A well-maintained trail passes rolling streams and small waterfalls. In fact, there are five in the park, starting with Sigh Waterfalls which is the furthest downstream, followed by Angel Wing Waterfalls, Bridal Veil Waterfalls, Rainbow Waterfalls, and Quinceañera Waterfalls.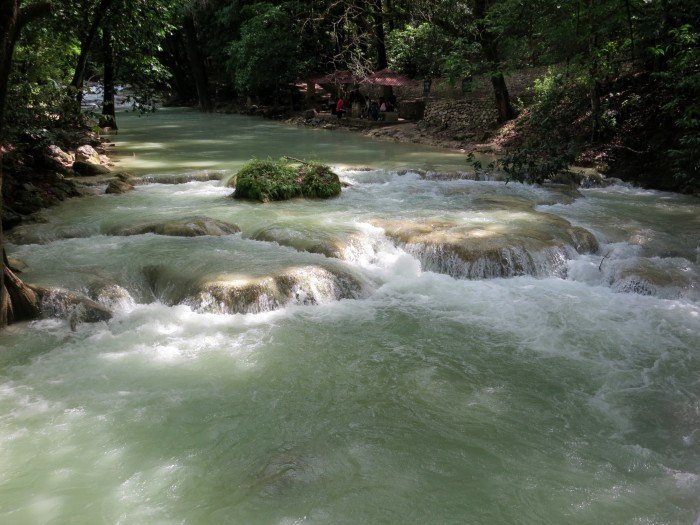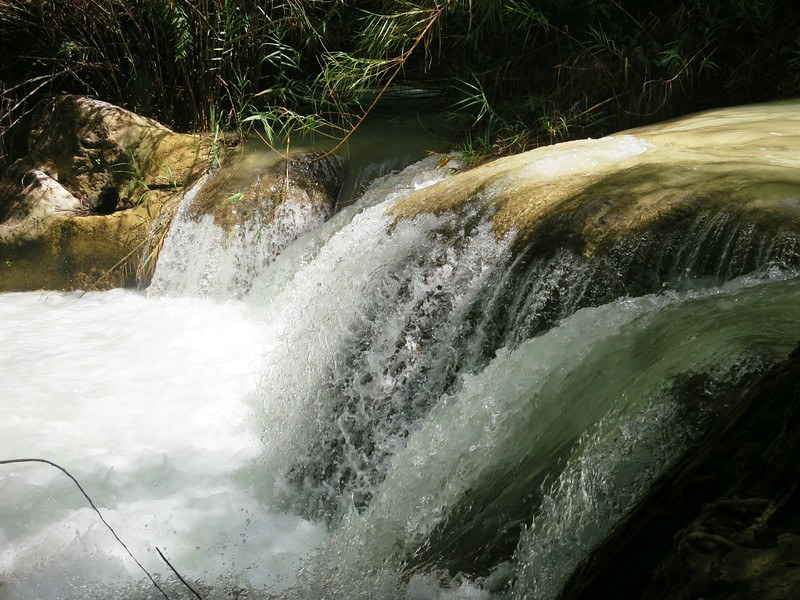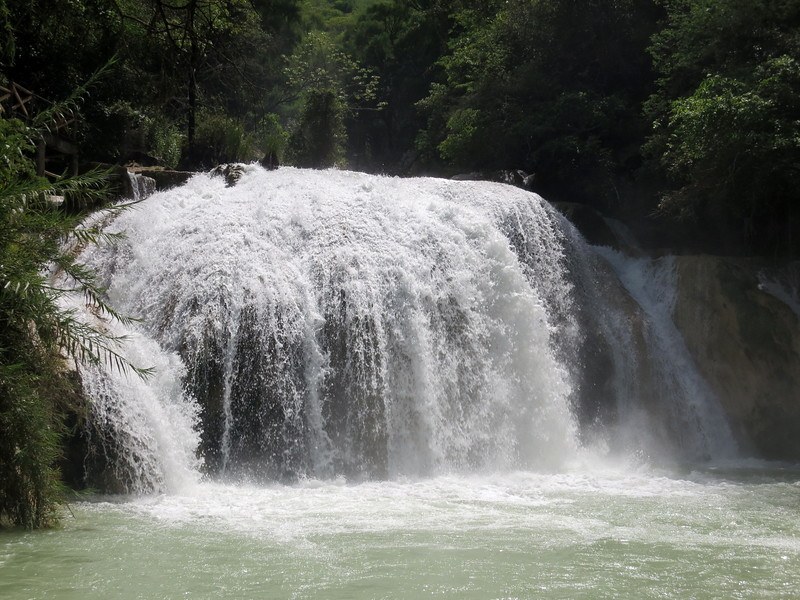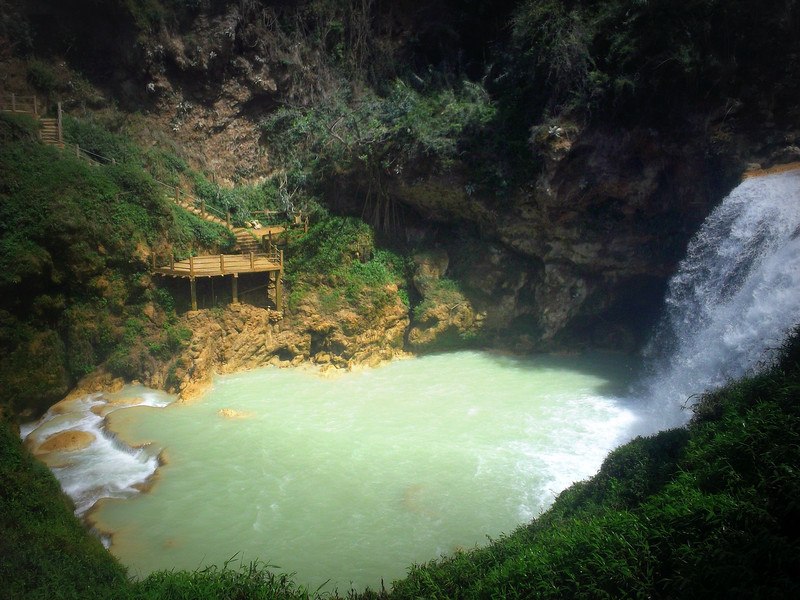 Without a doubt, Rainbow Waterfalls are the most impressive at the park. They tower above the park and if you make the 800-step journey to the top, you'll be rewarded with getting soaked while you overlook the namesake rainbow below.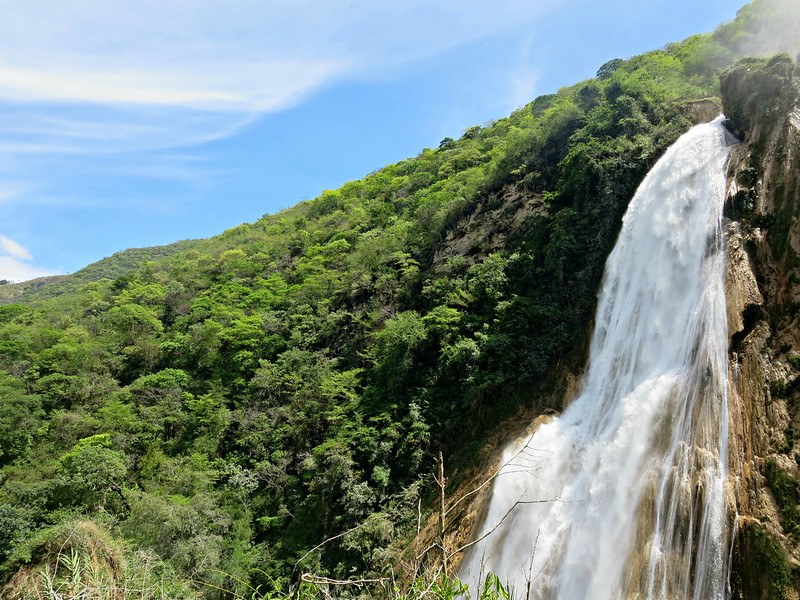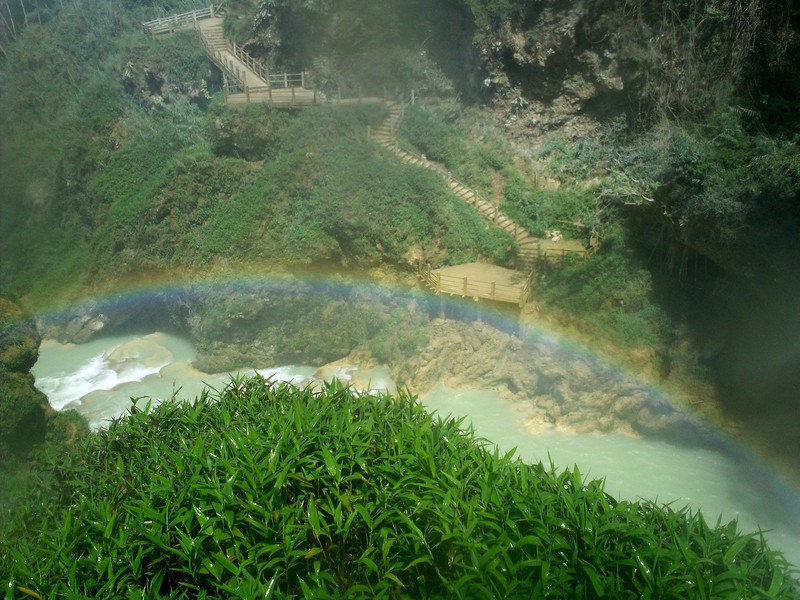 The greens and turquoises in the park are echoed all throughout Chiapas and to be fair, that alone was one of the reasons I headed into southern Mexico. They're certainly beautiful and the hiking and swimming at the park is a popular pastime for locals and visitors. I'm still not entirely sure that these were unmissable, but who can tell if I'm just jaded?
If you go to Cascadas El Chiflon…
The main way tourists visit El Chiflon is on a day trip from San Cristobal de las Casas that also includes the Montebello Lakes. Don't bother: you'll barely have time to snatch a photo, let alone hike to the top or cool off for a swim.
The best way is to travel on your own. You'll need at least two hours at the park to make it worth your while, and a half day would be better. Colectivos (mini-buses) leave from the main street in Comitan between 1st and 2nd Street and take about 45 minutes to get to the falls. Ask the driver for "las cascadas" (the waterfalls, or the cascades) to make sure you're going past the village of Tzimol. Buses will drop you off on the main road, about a 15 minute walk or quick tuk-tuk ride (10 pesos) to the park itself.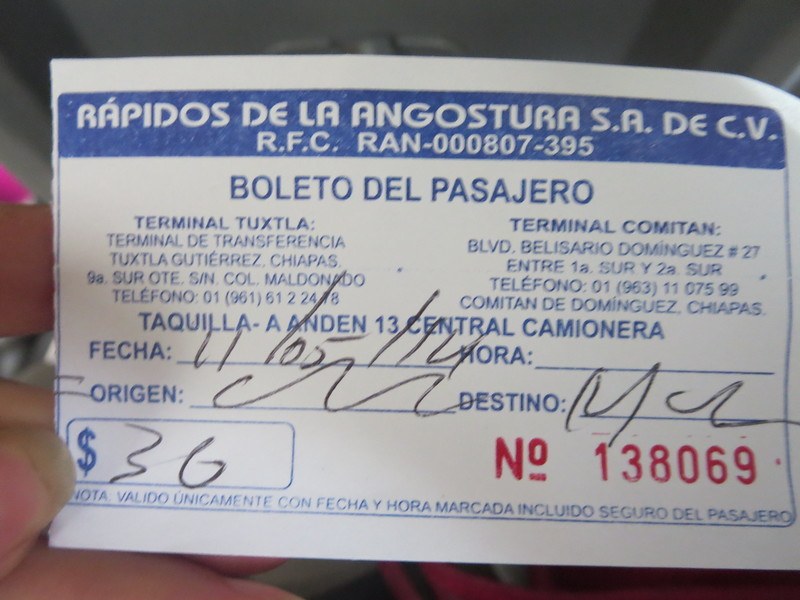 The park is typically open from 8:30am-5:00pm and costs 30 pesos for admission. You can add on a zipline ride (la tirolesa) for 75 pesos. I didn't see anyone doing it, but I bet the view below would be amazing. Pack a swimsuit, a picnic lunch, and maybe even spend the night at one of the park cabins.
This stop is pretty far off the normal "gringo trail" of Mexico, so most of the other tourists you see in the park will be other Mexicans. If you speak any Spanish whatsoever, a simple hola will go a long way. Pack some extra snacks to share and you'll have new friends before you know it.
* * *
Share your story in the comments!
What's the most beautiful waterfall you've seen?