This post may contain affiliate links. As an Amazon Associate I earn from qualifying purchases.
* * *
Last year, I made a pretty big claim: Mexico was the best country I visited the entire year. It has adventure, nature, history, and food (omg…the food.) But this time, my sister and I headed to the capital city.
After four brief days in Mexico City, I'm neither astounded nor underwhelmed.
If you've ever met someone and had one great conversation but not enough to pass on your phone number and arrange a date, you'll understand how I feel about Mexico City. I had a good time but now I'm moving on.
Just like those fleeting moments, I'm left with positive memories and highlights from the trip.
Floating Through the Canals of Xochimilco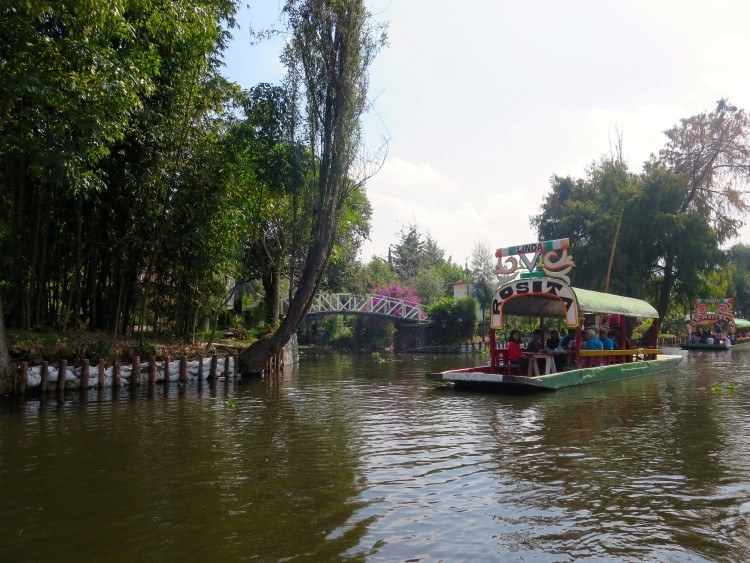 South of the city, colorful boats ply the waters of Xochimilco, leading past homes, gardens, and a few ecological areas. The reason for hiring a boat, though, is for what's on the water rather than what's on the banks.
Other boats float by, carrying mariachi bands, marimba players, cooks preparing street food, or vendors with made-in-China trinkets for sale. It's addicting to watch the world go by, so that's exactly what we did for two hours on a Sunday afternoon.
If you go, be sure to check out official prices ahead of time so you don't get swindled on hiring a boat! Despite the fact that rates are formally set, anyone who looks like a tourist will likely be asked for double (or more).
Climbing Teotihuacan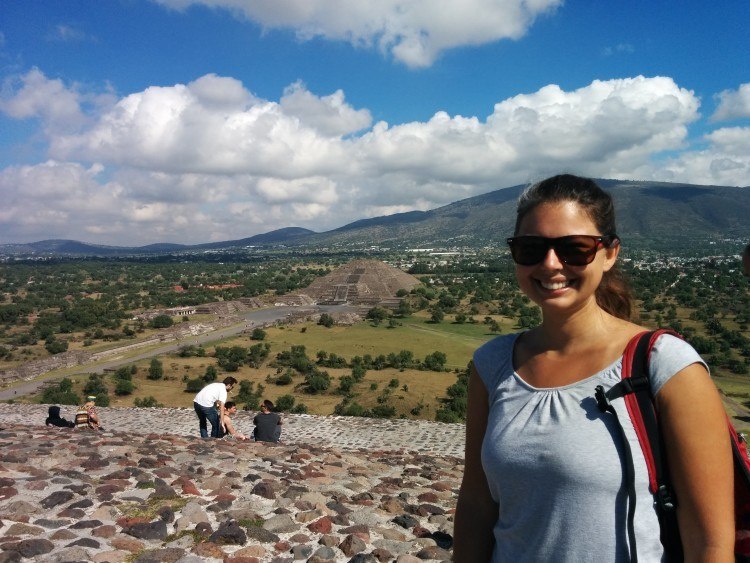 The ancient city of Teotihuacan was the best part of our trip and we lucked out with a clear day and gorgeous views! Even though I've seen Mexican ruins before, they've always been Mayan…and the Aztec pyramids are even more impressive.
If there's one thing in Mexico City you make sure to do, this should be it.
Related Post (opens in new window): How to Visit Teotihuacan Without a Tour
Being Amazed by Dia de los Muertos Displays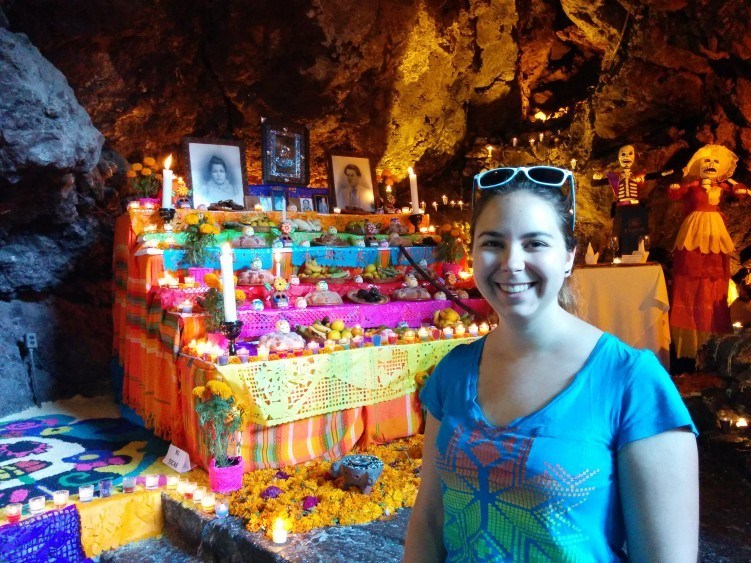 The whole reason for timing our trip when we did was to arrive for the Day of the Dead, a Mexican holiday honoring loved ones who have passed on. Before the trip, we weren't really sure what we'd be able to see or participate in, but we ended up getting lucky.
Throughout the trip, we saw offerings and altars in gorgeous decoration. We also stumbled upon special arts and crafts fairs with dia de los muertos themed objects, a huge festival in Coyoacan neighborhood complete with rides and festival food, a nighttime bike ride, decorated cemeteries, and other events.
Turning the Metro into a Fun Ride
Mexico City just might have the best metro system in the world. It took us everywhere we wanted to go for just 5 pesos per ride and we never waited more than three minutes for the next train to come along. Everything is so well-signed it puts New York City to shame.
Practicality aside, the Mexico City metro fascinated me. From the music piped in at line 12 stations to a speed chess tournament in the station to a crazy science tunnel, I found myself strangely enjoying each and every metro ride.
Cringing at Lucha Libre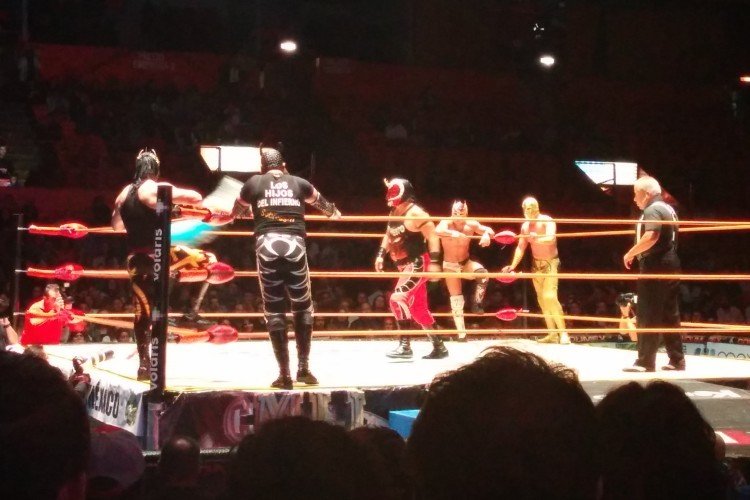 What's part comic book, part wrestling, and part acrobatics? Lucha libre wrestling! I am not a sports fan but after having so much fun at Muay Thai boxing in Thailand, I decided to give spectator sports another go!
Sure enough, the ridiculous costumes, absurd fighting style, and passionate crowd makes for a great night out! I cringed every time someone hit the ground — ouch! — but also laughed at some of the crazy jumps, spins, and tumbles they did.
Hint: If you go, leave your cameras at home (otherwise you'll have to check them with security). Cell phones were permitted.
There's clearly a lot of great things about Mexico City, but I kind-of feel like now I've seen them. Mexico City is so cheap to get to that it's likely I'll return in the future — like all big cities, I bet it will be entirely different in ten years. But for the meantime, once was enough.
If you go…
Mexico City is a huge, sprawling metro area, so deciding which part of town to stay in is important. My favorite neighborhoods were in the Condesa/Roma area. It's safe, there are great restaurants, and it feels like a local hangout.
Looking for a hotel? My guide to Mexico City neighborhoods will help you choose which side of town fits your personality best so you can settle on the perfect hotel.
Mexico City is (mostly) safe, but it's crowded on the metros, in public market, and lots of other places. Find out why stashing your valuables in your underwear is a great solution against pickpocketing and keep valuables locked up at your hotel whenever possible.
* * *
This post contains affiliate links. Thanks for your support of this site if you choose to make a purchase.