This post may contain affiliate links. As an Amazon Associate I earn from qualifying purchases.
* * *
I'm one of those people that always thinks the grass is greener on the other side. That's why, even after FINALLY figuring out a rental car strategy for my travels, I had to check out the new player in town. Turo car rental is a peer-to-peer car rental service — essentially Airbnb for cars.
I took the plunge on my recent trip to Orange Beach to try it out, primarily out of curiosity. Most of the Turo car rental reviews I've seen were overviews of the service, not real-life experiences. It didn't hurt that I was able to stack a $25 Turo promo code for new users with a $45 Amex offer, bringing my price down considerably!
What is Turo Car Rental?
Turo is basically a marketplace in the sharing economy, a website and app where individuals can list their cars when they don't need them to make some extra cash. Other people — like me — can hire these private cars if they'd like to avoid traditional rental companies.
As I see it, there are two main reasons to look into a peer-to-peer marketplace instead of booking through traditional methods:
If you're looking for something cheaper (either through base rate savings or the fact you won't be paying huge airport facility fees)
If you're looking for a solution that traditional companies don't offer (offsite locations, specialty vehicles, or maybe an owner who allows you to go off-road)
Like Airbnb, every owner sets their own prices and terms, which means you'll need to do a little digging and sorting to see if there's something that matches what you're looking for.

How does Turo work?
Turo works exactly the way you'd think it would: you search for cars at your destination and dates until you find something you like. Some cars are "instant book"; some require you to send a request to the owner who will manually confirm or deny your request.
In order to rent through Turo, you'll need to submit a copy of your driver's license to have on file and you'll need proof of auto insurance. Like every other rental company, Turo will try to upsell you additional Liberty Mutual insurance coverage which you can accept or decline. Although I normally decline rental car insurance (and use either my everyday personal policy or free rental car coverage on my credit card), you may want to consider Turo's options carefully: many personal policies exclude peer-to-peer car sharing which means you're otherwise uninsured.
The rental itself is handled person to person, without a middleman. You and the owner will need to arrange in advance when and where to do the exchange. I pre-requested and prepaid a reasonable extra fee to pick-up and drop-off at the airfare instead of taxiing out to their private home.
For the rental itself, you'll need to download the Turo app, which had a lot of similarities to using Uber or Lyft. You can communicate with the owner via call or messaging with any concerns or updates. If you want, you can also (temporarily) enable location-sharing so you can find each other more easily for the hand-off.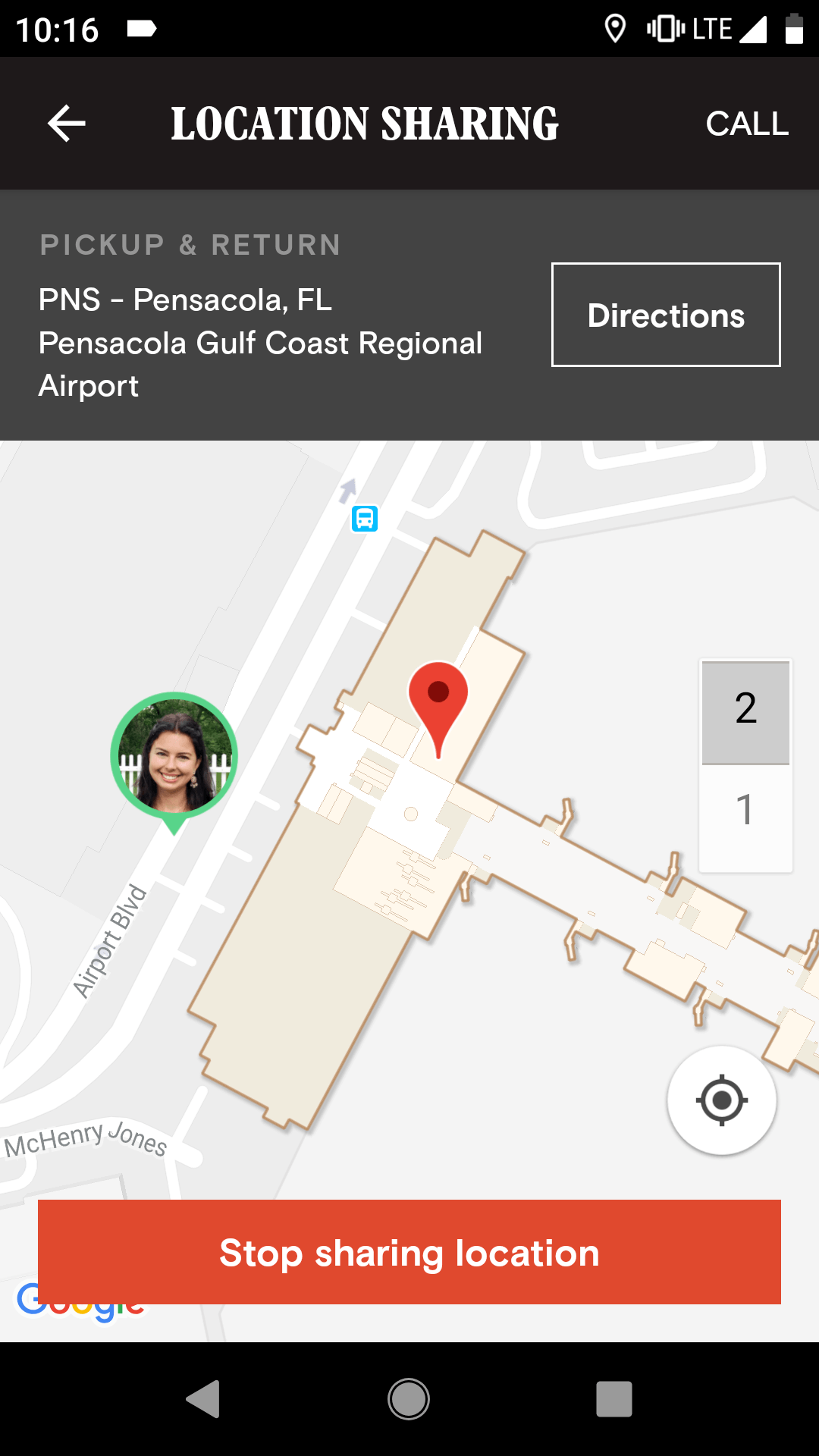 All payment is handled through Turo. You have the convenience of paying with your credit card online and the owner doesn't have to worry about getting paid.
My Personal Experience and Turo Review
Since it was my first time using Turo, I made a special effort to only book with someone who had a large number of positive reviews. I didn't want to experiment with someone else who was also a first-time user!
Booking was seamless — I sent in a request and several hours later, it was confirmed for exactly what I had asked for.
The day of my rental, the owner messaged me prior to my pick-up, arrived promptly on time with my rental car, and the car was in the same condition it was listed at with a full tank of gas.
What I didn't realize in advance was that an airport exchange is really not a best case scenario. Think about it: the owner came curbside at arrivals, but as you probably know, airport staff doesn't really allow you to linger in the pick-up lanes. So we were chased off by airport security (and angry drivers who wanted to pick-up their family/friends) as I was trying to get the keys, look over the car for any damage, photograph the car (more on that below), and set up the seat and mirrors for safe driving.
I ended up doing a quick once-over at the curb before stopping at the airport cell phone lot to do a more through look-over. The owner skedaddled quickly, meaning if there WAS an issue, I would have to contact him through the app rather than discussing things in person.
Thankfully, I had zero issues with the car during my road trip.
Documentation through the Turo App
Most frequent travelers know the rule of thumb with rental cars is to photograph the car's starting condition (or do a video walk-around) so you're not charged later for any pre-existing damage.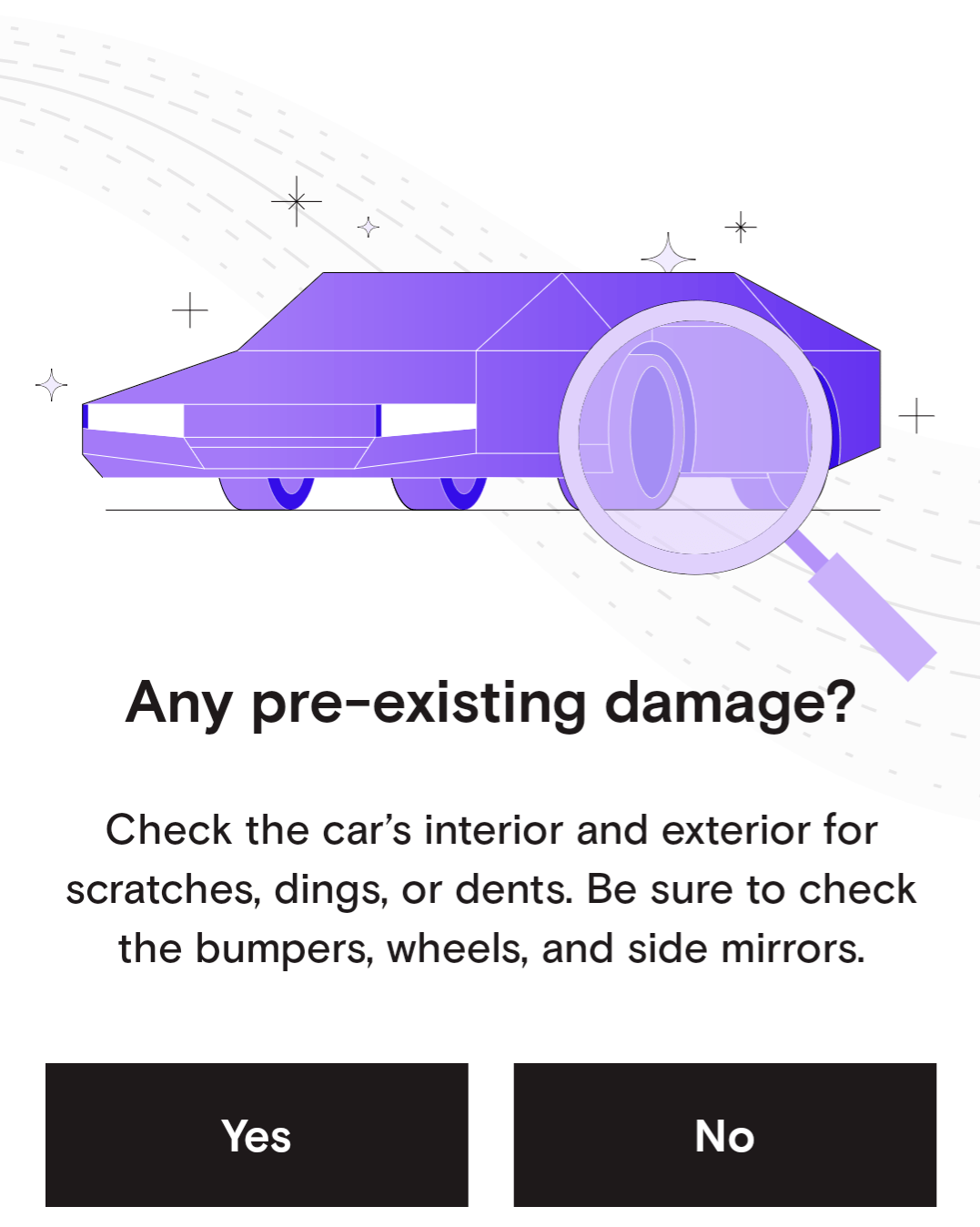 Turo is no exception and actually builds in a spot to upload starting and ending photographs within the app so there are no disputes later. In addition to taking photos of the car itself — exterior and interior — you'll want photos of the starting/ending fuel, and the starting/ending mileage. Most cars have a mileage cap associated with them, although for my 4-day rental, a 750-mile allowance was more than adequate for me.
Unlike traditional rental cars, which are usually pretty new and in very good condition, my private rental was a 2014 model year. This was fine by me but it meant the car had normal wear and tear from several years of use. Since I wasn't sure how picky the owner would be, I took pictures of every little scratch or dent to make sure I wouldn't be liable — things I wouldn't give a second thought to if I was booking with my regular preferred companies.
For documenting before drop-off, I knew it would be easier to take my final photos before I arrived at the airport curb. I ended up taking a bunch of pictures at a gas station a mile or two from the airport when I stopped to fill up before turning the car in. I uploaded a copy of my final gas receipt too, just in case.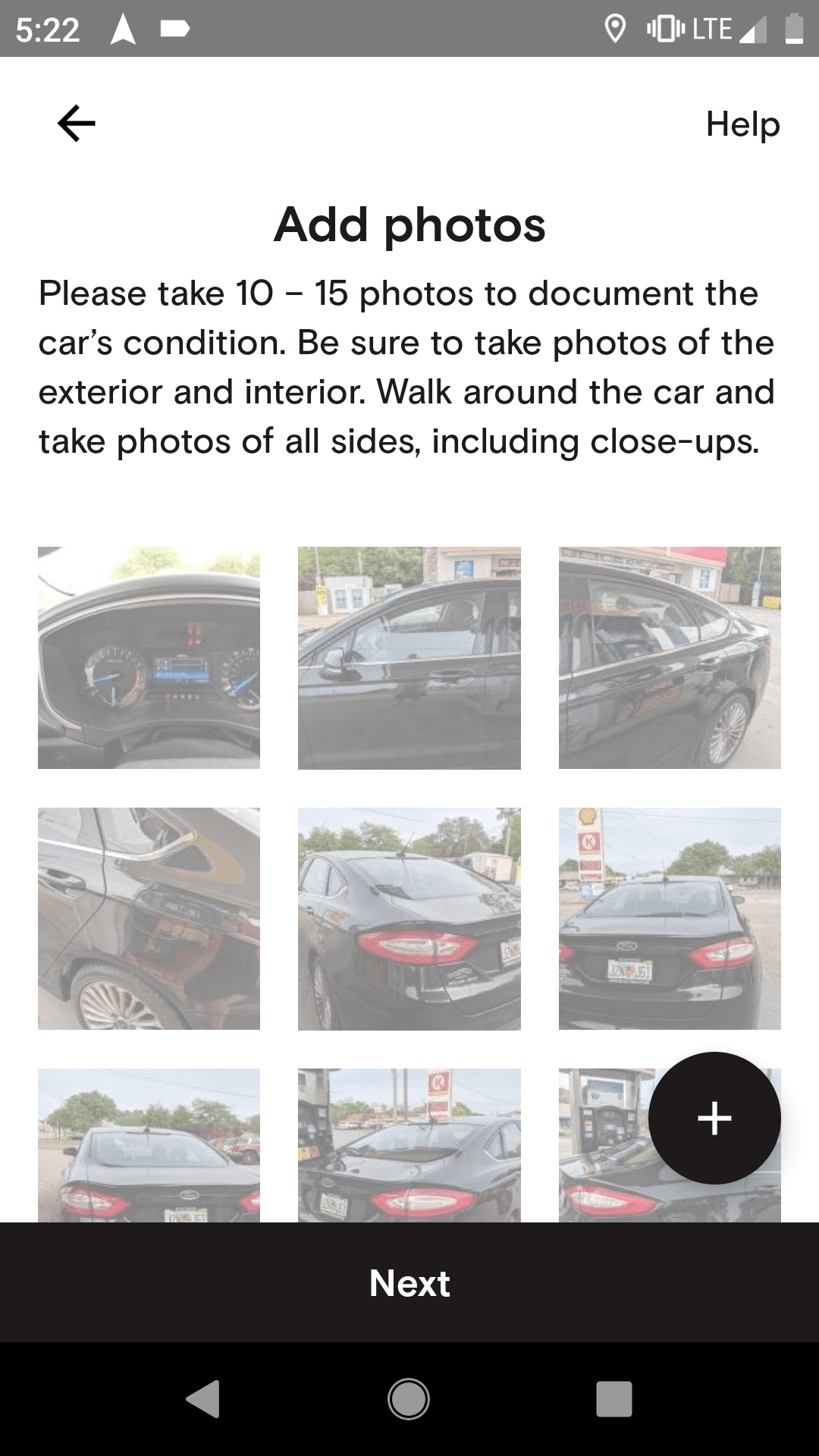 Overall, My Turo Experience Was Flawless But I (Probably) Won't Use Them Again
I have zero complaints with how this transaction worked out. I had a smooth pick-up and drop-off, the owner I worked with was friendly and easy to reach, and the vehicle condition was as expected and well-maintained.
So here's why I probably won't use Turo again: I imagine if there were any issues, this would quickly turn into an inconvenient mess. A simple flight delay — something I'm intimately familiar with — means you'd have to arrange a new pick-up at the last minute, which the owner may or may not have the flexibility to handle. Or a less punctual owner might not be there at your drop-off time, causing you to figure out where to leave the car so you don't miss your flight home.
Obviously you could avoid some of these issues by picking up/dropping off at the car owner's home instead of an airport, although I'm a big believer that your time is valuable (especially while traveling).
Car maintenance issues, which thankfully I didn't have to deal with, are a whole separate ballgame. Turo provides a 24-hour roadside assistance hotline, but they don't share details about how this works. A car maintenance issue mid-trip might mean you're left without a vehicle while Turo or the owner handles it — and it was impossible for me to tell how responsibilities (both logistical and financial) are split between the owner, the renter, and Turo itself.
Most Turo reviews leave out these possibilities, instead focusing on only what the ideal scenario looks like.
I would be more willing to work within these trade-offs if the price differential was huge…but for everyday, regular cars, it seemed like you were only saving about $10/day. There are better deals are when you're looking to upgrade your vehicle.
So, Who Should Use Turo Instead of a Traditional Car Rental Company?
Anyone who wants to drive a "fun" car.

Want to try out a Tesla? They've got those. Drive with the top down in a Porsche Boxster (really hoping my husband isn't reading this right now…)? You might find that, too — along with many other choices, depending on the market you're in. Just want something a step up from a Kia? It might not cost as much as you think. Since everything is privately listed, you never know what you might find.
Turo might also be a good solution during special events — anytime when regular rental cars are sold out or prices are sky-high. Some private owners might be smart enough to raise their Turo rates as well, but I'm guessing a lot will totally forget, leaving you an opportunity to pay normal rates during periods of extra demand.
Turo Promo Code and Discounts
Turo no longer hands out discounts like candy. As you may be aware, there's a severe shortage of rental cars through traditional avenues (like Hertz or Alamo) and Turo knows that means their own service is also in high demand even at full price.
Right now, new users can earn 2,000 Delta SkyMiles with their first Turo rental or 500 miles with each subsequent rental when you add your member number to your car reservation. Obviously bonus miles aren't as flexible as cash but it still swewetens the deal.
Unfortunately, Turo has discontinued their new user discounts, referral discounts and other promo codes for 202.. I hope that changes again in the future…in the meantime, I wasted a lot of time trying old, invalid codes in hopes that one would work 🙁
Bottom Line
Turo is best for travelers who are able to "go with the flow" a little — you'll need some schedule wiggle room in case things don't go to plan and you should be a confident enough traveler that you can handle a hiccup if one comes up (something that most Turo car rental reviews overlook).
I'd also look for a compelling reason to make it worth your while: either a vehicle you've been dying to drive or a substantial cost savings. The bottom-line price can be fantastic — as long as you know what you're getting into.
More Money-Saving Travel Tips