This post may contain affiliate links. As an Amazon Associate I earn from qualifying purchases.
* * *
The question I'm asked most often is "how do you afford to travel so often?"
In reality, it's not one single thing. I have a lot of tricks up my sleeve, although none as interesting as working as a courier. I made $300 — on a one-way flight, no less — just for flying from Los Angeles to Beijing. It was a trip I was taking anyway, but I have to admit, the cash made the trip even sweeter. And in this Airmule review, I am going to teach you how to do it, too.
How can you earn money by flying?
Airmule is a legitimate but unfortunately-named air courier service, currently only serving markets in the USA and China.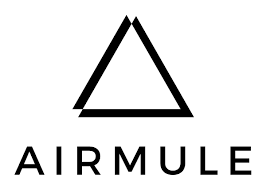 Essentially they are looking for travelers who are willing to use their checked baggage allowance to carry items from one airport to another.
Instead of a dozen individuals each shipping items abroad (via FedEx or whatever), Airmule consolidates, screens, and packs these items into a suitcase. You pick up the suitcase at the beginning of your trip, check the bag on your flight like normal, pick it up when you arrive, and deliver it to a staff member.
Airmule pays you for your work, currently $150 per bag from the USA to China or $100 per bag from China to the USA. You can accept up to two bags each way, so on a round-trip, you could earn $500. That's pretty amazing because I semi-regularly see flights that cost less than that!

This is great if you:
travel carry-on only
have a larger checked bag allowance than you're using (e.g. if your fare includes two checked bags, but you only need one)
are willing to pay checked bag fees to bring more bags (you're money ahead if you pay $35 for a checked bag but earn $150 for doing it)
Current Airmule Routes
As of September 2019, the only routes you can work as a courier with Airmule are between the USA and China.
You will need to check your bags at one of their participating airports and retrieve them at another.
in the USA: LAX, SFO, SJC, JFK, EWR, LGA
in China: PEK, PVG, CAN, CTU, XIY, XMN, CKG, SZX, CGO, WUH, CSX, CSX, SHE, TAO, HGH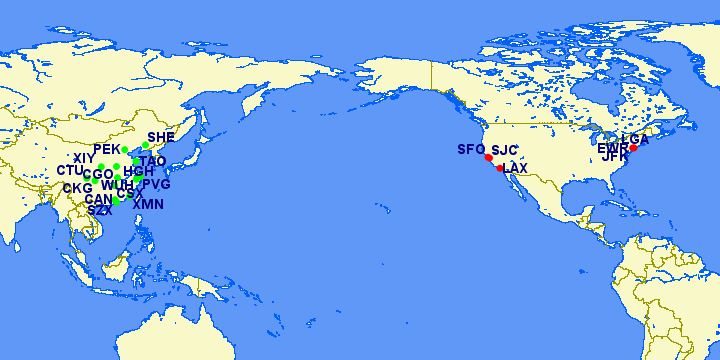 If you're transiting through one of those airports (but not officially starting/ending there), you can still work with Airmule, as long as you have enough time on your layover to take care of the luggage processes.
Misleading Route Information
The Airmule website states they also cover routes from the USA to India, Korea, and Thailand. They don't.
If you happen to be connecting in China on your way to one of those destinations, you might still be able to work as a courier, but there is a lot of fine print:
You have to be connecting in one of the Chinese airports specified above with a minimum 6-hour layover (because you'll need to pass through immigration, retrieve your checked bag, deliver it to Airmule staff, and then go back through security and passport control for your connecting flight)
Your airline will need to "short-check" your luggage to the Chinese airport rather than your final destination in India/Korea/Thailand. Some airlines will do this, otherwise will give you a hassle, others won't do it at all (e.g. Air China).
You have to have a Chinese visa in order to leave the secure part of the airport and deliver your courier bags. (The 72-hour/144-hour transit visas qualify if you are 100% sure you can obtain one)
Signing up for Airmule
The sign-up process as a courier for Airmule is easy. You'll make an account online with your basic contact information and then list your flight details: airline, dates, flight times, and number of bags you can check.
Then you sit… and wait.
I waited five months between listing my trip and hearing back from Airmule.
Airmule doesn't contact potential couriers until they know the demand your specific travel dates. That means, you won't be "hired" until 1-5 days before your trip.
If you're hired, they'll call you, re-confirm your flight details and availability, get you set up on WeChat (for communication), and arrange the luggage pick-up/drop-off times.
My Personal Air Courier Experience and Airmule Review
I worked as an onboard courier for a trip from Los Angeles to Beijing (I connected in Hong Kong, which wasn't a problem because I started and ended at participating airports).
After my services were formally requested, I received several text messages on WeChat leading up to the trip with updates on my duties and to share when/where to meet their staff at LAX. They also requested that I call when I was on my way to the airport for a very precise pickup!
Prior to arrival at LAX, they sent an itemized packing list of what I'd be carrying and photos of each individual item.
As they had mentioned, a van pulled up to a designated spot at the airport curb just outside ticketing in the international terminal. Here, a staff member unloaded two suitcases and allowed me to inspect the bags and their contents.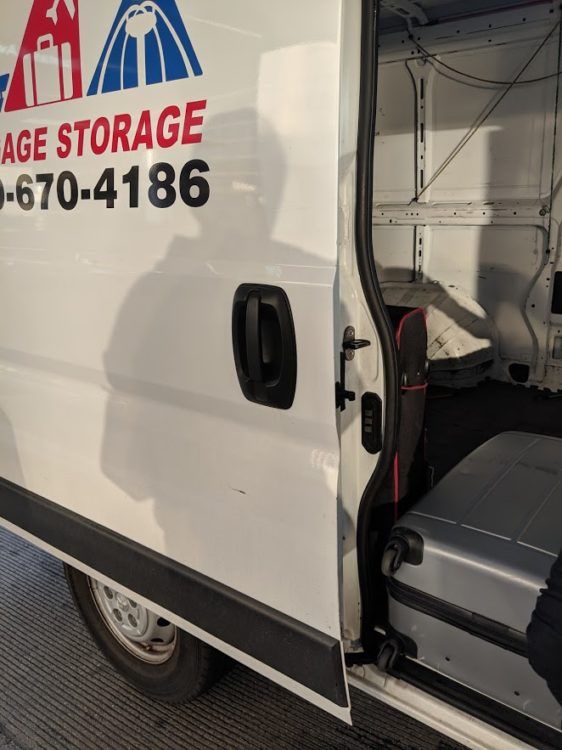 Once I gave my approval, they locked the bags and taped them shut, so they'd know if they were tampered with during the journey.
They also provided a form stating they accepted all liability for the luggage. I'm not sure this form would realistically hold up in the court of China, but I suppose it's better than nothing.
Since my trip, it looks like they've switched from packing in suitcases to packing in boxes, but the process will be the same either way.
Airmule specifically packs bags to avoid oversized or overweight luggage fees, and any customs duty. If for some reason your bag will incur any customs fees, they'll notify you in advance, you'll pay at the airport, and then hand over the receipt to staff on arrival for reimbursement. This is supposedly uncommon (indeed, I didn't have to worry about it).
Although Airmule reimburses custom duty in the rare instances where it's applicable, you are responsible for any checked bag fees. Double check your allowance ahead of time so you're not caught off-guard!
From here, you check the bags in with the airline like normal. If any airline staff asks about your bags, you can be 100% honest: you didn't pack the bags yourself and you're working as a courier. Share the packing manifest if you need to. This is legal and permissible and chances are, no one will ever ask.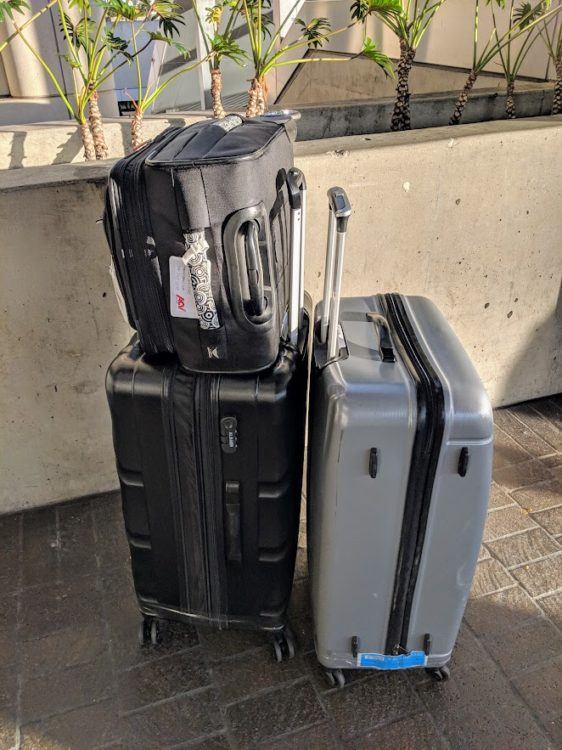 Definitely hang onto your claim tags, just in case!
Once you arrive at your destination, you'll need to collect the bags you checked and meet a staff member at the airport. They'll look them over quickly to make sure everything's in tact and they'll give you an electronic receipt.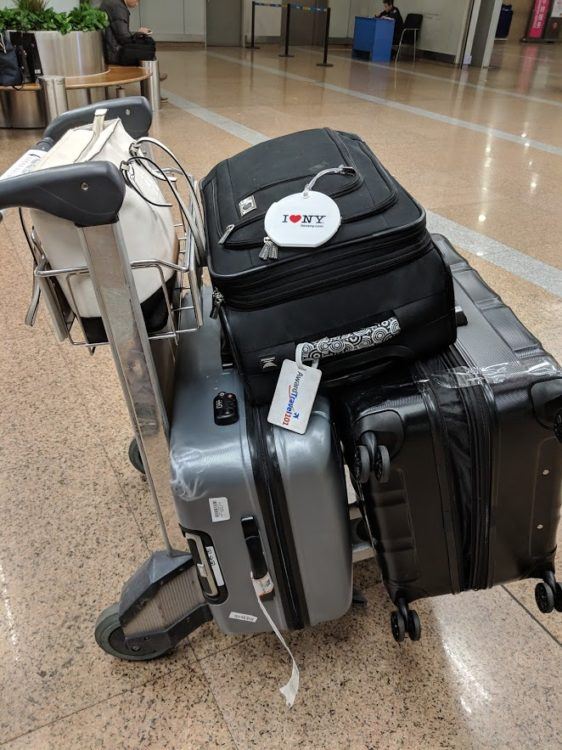 What was in my Airmule Bags?
The items you'll carry will vary from trip to trip based on what they need to deliver.
Mine were mostly uninteresting, ranging from weird (anti-fungus nail pens) to brands that are presumably difficult to find in China (Swarovski ornament) to written documents likely on a delivery time crunch.
I was surprised to see that most of the brands I was delivering weren't particularly high-end (like North Face or Estee Lauder).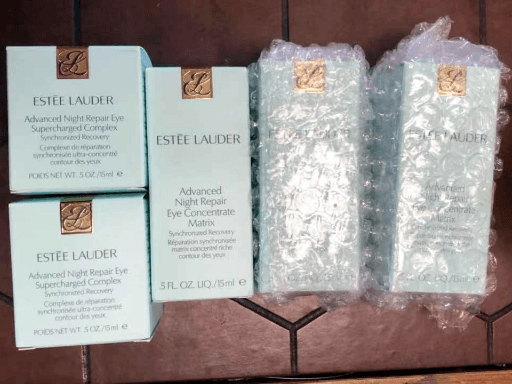 Airmule Payment
Payment is made by direct deposit after your bags were received at the final destination.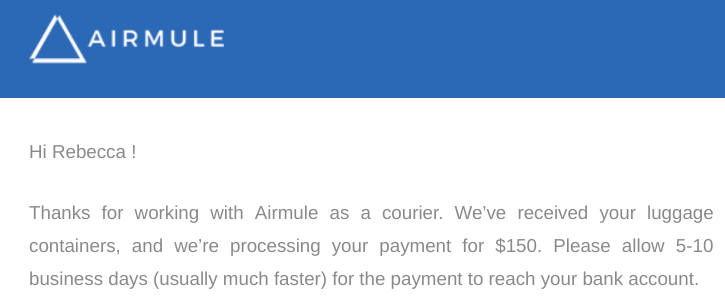 If you delivered two bags, you'll get two confirmations and two deposits.
If you worked in both directions of travel, you'll get payment for the first half after those bags are delivered, even if it's before you leave for the second half of travel.
Downsides of Working with Airmule
Credit where credit is due: Airmule makes it as easy as possible to collect bags on both sides of your travel!
The minor downside: you'll need to arrive at your departure airport about three hours before your flight to collect the bag(s) and you'll need about half an hour at your arrival airport to hand them off after you get them in baggage claim. That's not a major time investment for your payments, but it's not as fast as traveling carry-on only.
The major downside: There is an inherent risk to working as a courier where you don't pack the bags yourself. Although I opened the suitcases and everything appeared to match up with the packing list, several items were in packages I couldn't access (like a sealed face cream). If something illegal made it past the Airmule screening process, I'd never know and China is not the greatest place to push the boundaries.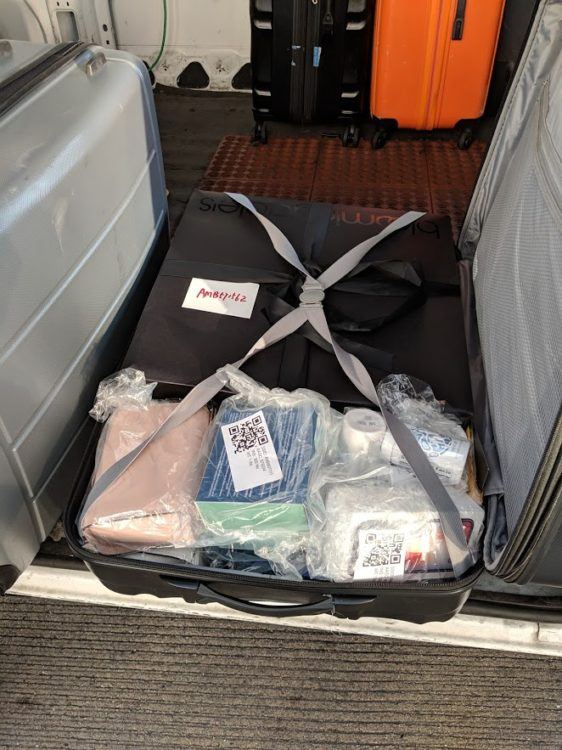 I knew someone else who had used Airmule previously, and nothing seemed fishy about my experience, but I wanted to be honest about this so you can make your own decision.
Also worth noting: listing your trip is not a guarantee for being hired. I listed both directions of my travel, but was only needed as a courier from the USA to China. If you're budgeting for a trip to China, don't count as this income as a sure thing — just a bonus toward your next trip fund!
Alternatives to Airmule
If you're not traveling to China but want to work as an air courier, there's only one other service I know of that works with travelers for one-off trips: Grabr.
Grabr is very different from Airmule because it acts more like a marketplace instead of a full-service company. You can search their directory based on the destination you're traveling to, for example perusing wanted items in Rio de Janeiro. You arrange delivery of each item directly with the purchaser, then buy the product, pack it up, and hand-deliver in exchange for a purchase reimbursement + bounty.
That's a lot more work, although perhaps worthwhile for the right bounty. You have the added bonus of knowing exactly what you're carrying (and hey, you might earn some credit card rewards from the purchase while you're at it!).
Verdict of my Airmule Review
Right now, there's limited opportunities for working with Airmule because they only have a handful of participating locations. In theory, they're adding future routes for the US to London, Reykavik, Paris, and Dubai but who knows if/when those will be added.
In the meantime, it's an interesting — but not guaranteed — option to earn extra cash for an hour or two of your time. Listing your trip is easy and Airmule does everything they can to make the actual courier work relatively convenient.
To register with Airmule, I'd appreciate if you use my sign-up link. I'll get a small referral bonus if you end up working a flight and you'll still earn your full payment. And if you have any questions, ask away in the comments!
Want another of my favorite travel tips? Learn how to score extremely cheap airfare — after all, a $400 flight to China where you earn $500 is pretty incredible!