This post may contain affiliate links. As an Amazon Associate I earn from qualifying purchases.
* * *
I cheated on my first trip to China: I stayed at the Hyatt, hired a private guide, and didn't stray far from the tourist trail. Like many travelers, I was intimidated by getting around on my own. It sure doesn't feel like home and in some ways, it's harder to visit than other countries. But harder doesn't mean impossible and with a few China travel tips, your first trip doesn't have to be daunting.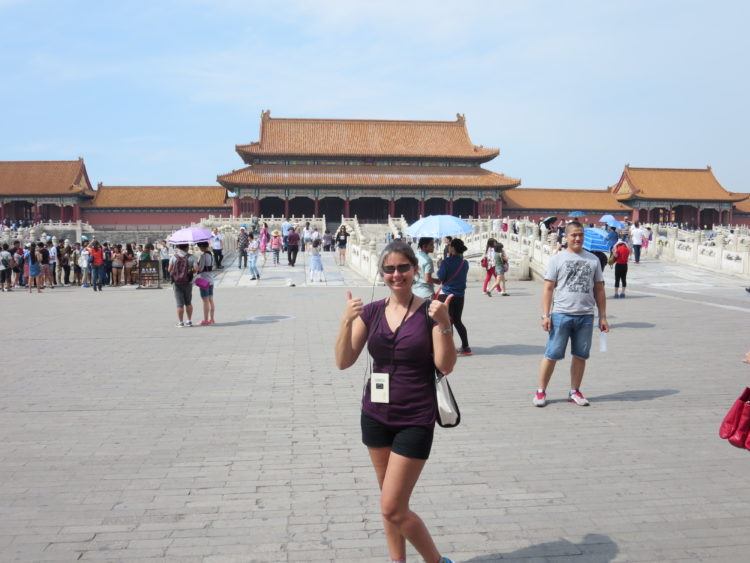 I took my own advice for my second trip, actually putting effort into independent travel. I did everything myself, from booking transport to translating menus. This obviously meant more work, but it also meant I got exactly what I wanted (and room for spontaneity, too!).
So if you're visiting China for the first time, don't be nervous. You can totally do this as long as you prepare a little bit.
8 China Travel Tips That Will Make Your Trip Easier
1. Buy, Download, and Set Up Your VPN
Google is an amazing crutch for traveling, but it's blocked by the Chinese firewall. In order to work around it, you'll need to run a VPN. And you'll need to make sure that your VPN is fully installed and paid for before you get to China.
It's also important to note that not every VPN works in China. The free ones do not work and even many paid ones don't work. I used NordVPN — which worked perfectly — but I've heard good reports of Express VPN, too.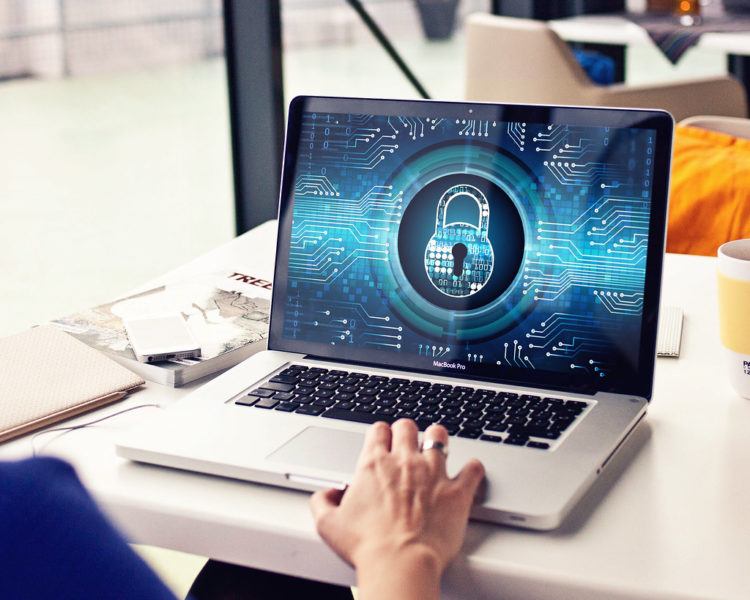 With a VPN, you can use tools like Google Maps for getting around and you can communicate to anyone back home with things like WhatsApp and Gmail. I'm not saying that you absolutely need access to blocked websites and apps in China, but having a VPN gives you the option to fall back on easy-to-use resources.
Read More –> What is a VPN and Why Do You Need One?
2. Learn the Tiniest Bit of the Language
China is a hard place to learn the language. For one thing, you might need to learn Mandarin for some places and Cantonese for others (and there are plenty of other dialects to add to the confusion as well). The tonal sounds are hard for English-speakers and the calligraphy isn't intuitive.
But even though it's hard to learn Chinese, there's no excuse not to learn the hand signals for 1-10.
They count on their fingers differently in China and knowing the right gestures can help you order street food, negotiate prices, and so much more.
3. Download DiDi
When possible, I recommend traveling by metro to avoid the ridiculous traffic jams that are common throughout China.
For car trips, though, the DiDi ride-sharing app is great for visitors. It works just like Uber, except that you'll either need to charge your trip to WeChat/Alipay or pay cash (they won't accept credit card).
DiDi is a life saver to avoid taxi scams and communication issues when getting from place to place.
4. Buy Your Train Tickets in Advance
High-speed train tickets DO SELL OUT.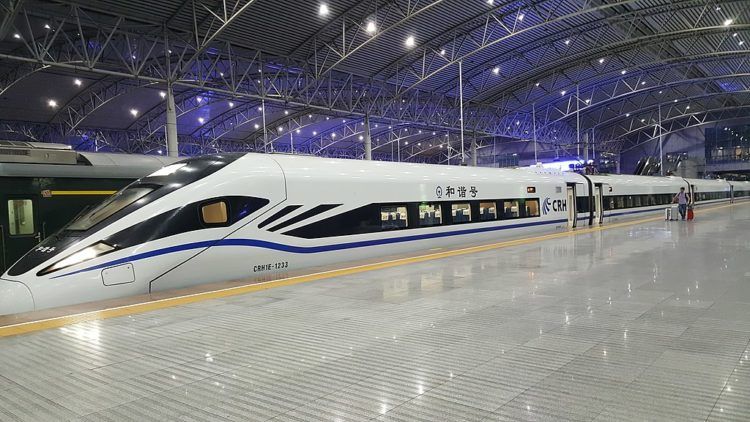 It doesn't have to be a holiday. It doesn't have to be a weekend. There are just a lot of people in China and that means trains sell out. If your schedule is inflexible and you need a certain departure, don't hesitate. Buy your ticket in advance (incredibly, you can change or refund it later if you need to). There's no downside to buying in advance, just upside!
You can search and book train tickets on Trip.com and pick up your tickets at the station (or have them delivered to your hotel for about $5).
5. Learn How to Use a Squat Toilet
Unless you limit yourself only to the country's most famous attractions and touristy restaurants, at some point you'll probably need to use a squat toilet.
If you're used to squatting in the woods while hiking, these will be second-nature. If that's a foreign idea for you, take 30 seconds in advance to figure it out.
And don't forget to use some common sense. You do NOT want to put your bag on the floor of a squat toilet!
6. Cash is King
Outside of tourist hotels and high-end restaurants, your credit card is no good in China.
The workarounds to setting up WeChat or Alipay (mobile payment) change frequently — right now, you MIGHT be able to add funds to WeChat through the desktop app — but cash will always work. No, it's not as convenient as mobile payment, but it's far more reliable than trying to pull out your Visa.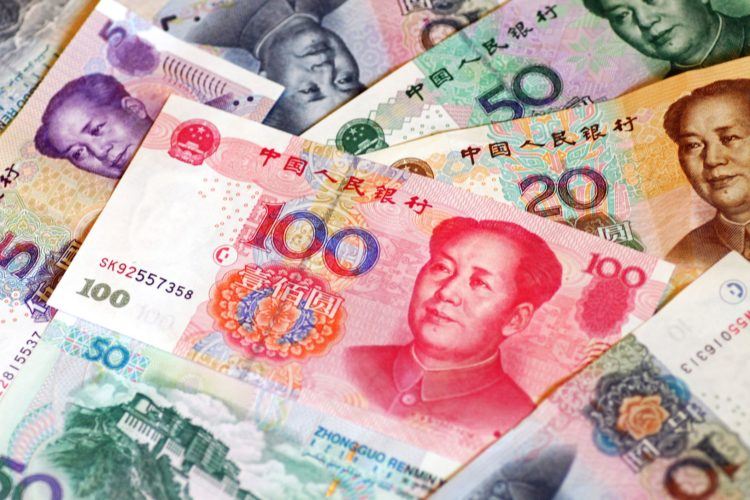 Since you'll likely be withdrawing cash frequently, you'll want a debit card that refunds ATM fees, like the Charles Schwab card (free!).
7. Be Firm While Queueing
When you're standing in line, be firm with your position. You don't have to push or shove or be aggressive, but if you don't stand firm, you'll lose your place — over and over!
Remember, "personal space" isn't a thing in China, so you'll need to move closer to the person in front of you in order to hold your position.
8. Add Wiggle Room to Your Schedule
On the subject of queuing, be prepared to sit and wait throughout the entirety of your trip. Traffic congestion, flight delays, subway security checks, waiting for tables at restaurants, and ticketing queues can eat into your day.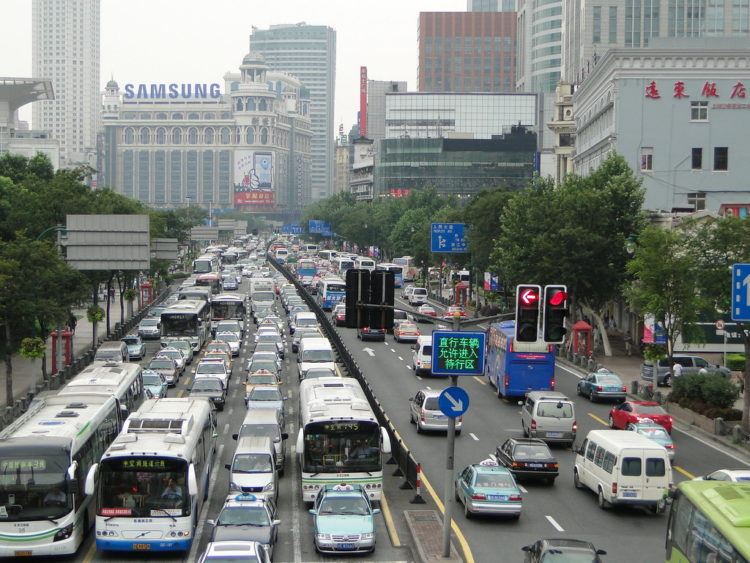 China is not a place to pack your day too tightly. Allow time at each step of the process and be pleasantly surprised if things work out more quickly.
9. Travel Off-Peak
My first trip to China was in late May; the second in mid-January. The difference in crowds was night and day, and even though I had to deal with the cold in winter, it was worth it for me.

Now, you might not want to go in the dead of winter — I get it — but you'll definitely want to avoid a few peak periods: Chinese New Year, on and around May 1 (Labor Day), and the first week of October (National Day/Golden Week).
Also worth knowing: Chinese tourists don't tend to get up and out early, so major attractions can be quiet if you arrive before 9:30am. Just be careful — those early starts might mean you get a site to yourself, but you'll hit rush hour traffic and subway crowds getting there.
Bonus tip: If you want a picture of somewhere without crowds in the way, buy a postcard. Not only will it be crowd-free, but the sky will probably be less smoggy, too!
10. Get the 10-Year Visa
Applying for a Chinese visa is expensive, but it's the same price to get a 10-year visa as a single entry and there's no extra work involved!
I definitely recommend requesting the 10-year visa so you have the option of returning as often as you like. You never know when the opportunity may come up.
I got my visa through Allied Passport which was recommended by several travel friends. I'll second their recommendation — everything was very easy and it saved me an (expensive) visit to the nearest consulate, which can be hundreds of miles away.
11. Always Do Your Hair and Makeup
As a westerner, I was asked to pose in dozens of photographs with locals and probably sneakily photographed by plenty more (paparazzi style). I'm basically a celebrity in China and who knows where my photo is being floated around on WeChat…
I watched two girls try to stealthily take my photo so I waved and made new friends. pic.twitter.com/0UwpfTR2k6

— Becky Pokora (@sightDOING) January 11, 2019
So if you want your good looks to go viral, make sure to always dress your best 🙂
* * *
For More China Travel Tips, Check out these Other Articles on sightDOING:
* * *