This post may contain affiliate links. As an Amazon Associate I earn from qualifying purchases.
* * *
My eyes were glued to the car window for the entirety of our Montenegro road trip. The country is spectacular, with landscapes so beautiful you wonder how it's possible for one country to sweep all the beauty awards. It's hugely varied, too, so you'll never get bored: on the off-chance you grow immune to insanely gorgeous mountains, you'll be met with lakes, gorges, forests, or beaches before moving onto yet another amazing scene.
And while the views are good, exploring is even better. Montenegro is best visited with time on your side. Don't settle for a day trip or a weekend; you'll want as much time as you can give to soak in the essence of this country. It looks small on a map, but there's a lot to see.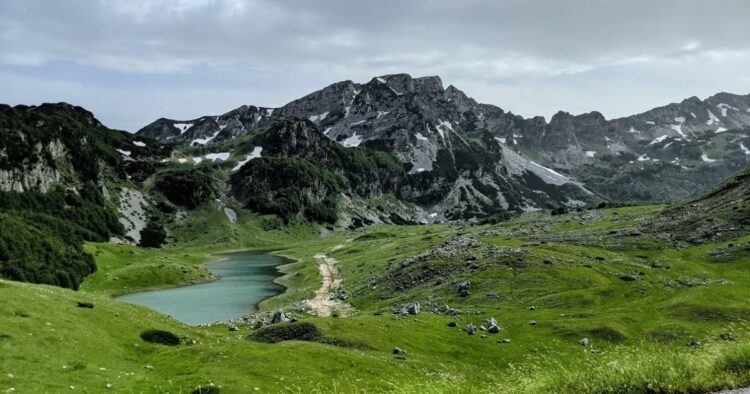 We spent a jam-packed nine days in the country and easily could've filled a few more. For those of you who don't have unlimited vacation time, though, I've condensed the best of the country into a one week itinerary that'll make you swoon. Have even less time than that? Keep reading for that, too.
Montenegro Itinerary At a Glance
The main route I recommend is shown below, as the blue line with lettered markers (spoiler alert: the main stops are Kotor, Durmitor National Park, and Virpazar). The yellow markers represent some good day trip options throughout the road trip and the purple markers represent my picks for trip extensions if you have longer than a week in Montenegro.
Montenegro Itinerary Options:
With 3 days, base yourself in one of Montenegro's coastal cities (like Kotor or Herceg Novi) and explore the region
With 5 days, add in an overnight roadtrip to Žabljak and Durmitor National Park in the mountains
With 7 days, add in a few nights for Skadar Lake National Park
With 10 or more days, consider options like Mrtvica Canyon, Biogradska Gora National Park, Prokletije National Park, or Ulcinj — the best choice depends on your travel style and favorite activities. You'd need two weeks to see it all!
I've designed this 7-day Montenegro itinerary to fly into Tivat airport and start on the coast, then head to Zabljak, and end at Skadar Lake before flying out from Podgorica (making it easy to shorten the itinerary if you have less time). However, the trip works just as well in reverse and it's also easily modified to fly round-trip to a single airport if that makes it easier to secure flights (Tivat and Podgorica are only a 90 minute drive apart). You can also substitute in Dubrovnik airport — it's a bit farther, but offers more flight options.
This roadtrip, as the name implies, is designed for travelers with a rental car. You can do it with public transportation, but it'll take longer. Add an extra day or two to the trip, or skip an activity here or there to allow flexibility for bus schedules.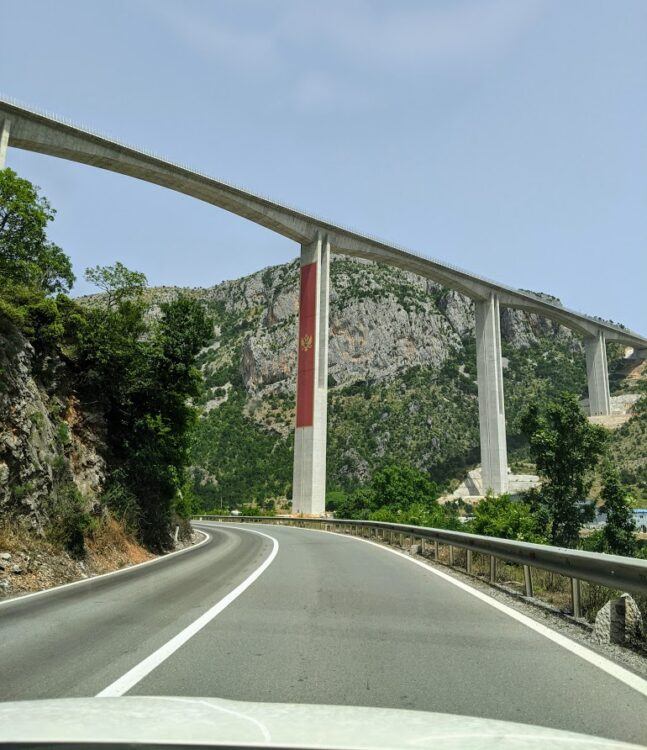 Recommended Montenegro Road Trip Itinerary
Days 1-3: The Montenegrin Coast (Kotor is a Highlight)
Start your trip on the coast, which is the area that feels most stereotypically European to me. You'll find wide open squares, tons of cultural heritage, churches, photogenic alleyways, historical buildings, and every tourist amenity you need to make settling in easy. You could also spend this part of the trip without a rental car and wait to pick one up on day 4. Buses and taxis are pretty common here.
You'll have three days along the Adriatic: I recommend spending one day in Kotor, one in Herceg Novi, and the final day either in Budva (for Becici beach) or at Lovcen National Park (for views and Cetijne Old Town on the way back). It doesn't matter which order you do this in and you can even decide everything at the very last-minute to see what the weather and your energy levels are like.
For most people, Kotor is the highlight of the coast. The old stone walls, and Kotor Fortress overlooking the fjords from far above, makes this a wonderland to explore. It's a much smaller city than I anticipated; walking tours will take about 90 minutes, though you'll want half a day to wander on your own, walk the walls, or maybe climb up to the fort.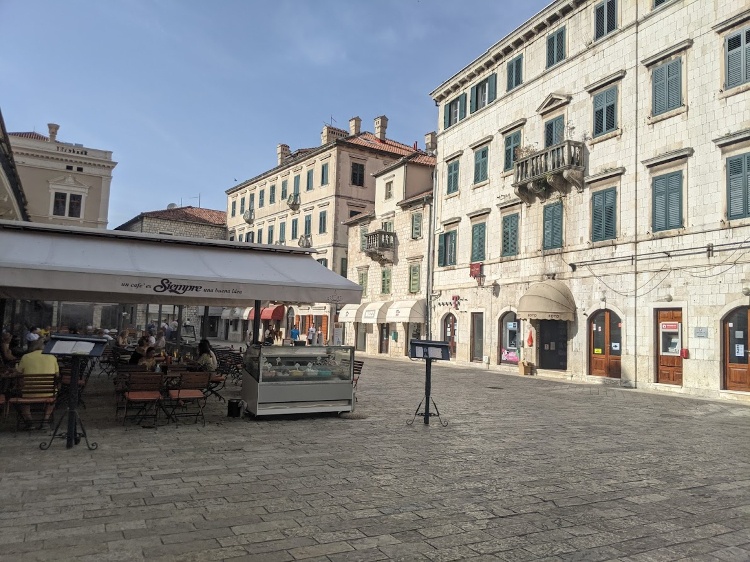 Other things to do in Kotor include boat trips through the Bay of Kotor to Perast and Our Lady of the Rocks, swimming at the small local beach, touring the Maritime Museum. Oh, and you'll want a seafood dinner to cap it all off!
Herceg Novi, farther north, is ignored by most Americans but loved by many Europeans. It also has a beautiful Old Town that's great for wandering, plus a lovely promenade along the water, a winery and some excellent kayaking. This is also the best place to start if you want to head by boat to the Blue Cave and Lustica Peninsula beaches. You'll spend less time in transit and therefore have more time for swimming.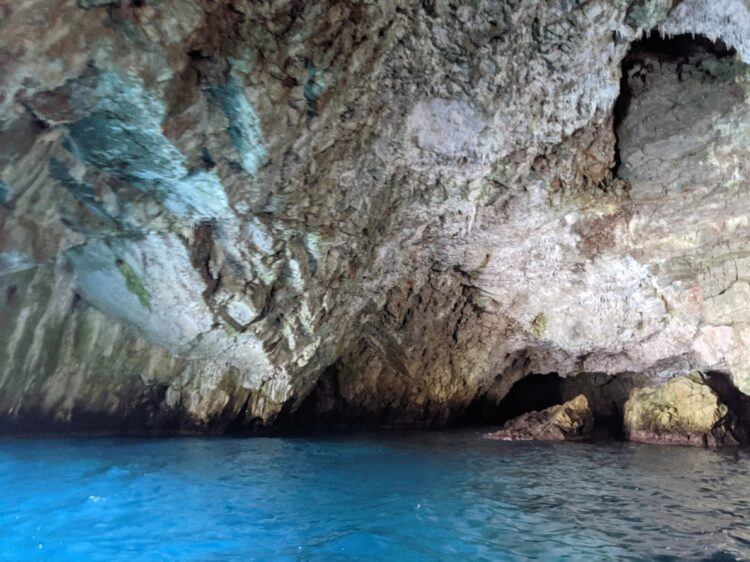 How you spend your third and final day will depend on what you like to do. Budva and Sveti Stefan make a great day trip only half an hour from Kotor, with far better beaches and more water sports. Lovcen wasn't my favorite national park in Montenegro, but it does admittedly have lovely views; Cetinje Old Town is supposed to be nice (though we ran out of time to go). Shoppers should choose Tivat and Porto Montenegro.
Of course, you could easily spend an extra day right in Kotor or Herceg Novi to explore more in-depth or just chill at your hotel.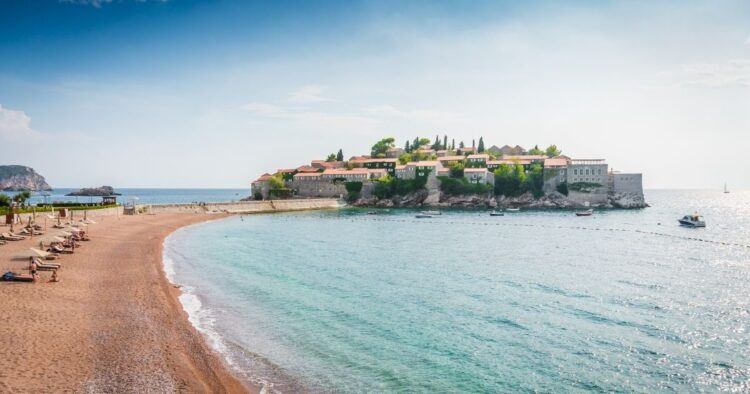 Where you stay along the coast can be a big decision, which is why I wrote a whole guide to help you decide which town is for you. Herceg Novi, Kotor, and Budva are the most popular choices but each place has its pros and cons.
Days 4-5: Durmitor National Park
It's about a three-hour drive from the coast to Zabljak, the gateway town to Durmitor National Park. Spend your first afternoon at the park with a little adventure: whitewater rafting is the best way to see the Tara River Canyon, one of the most beautiful places in Montenegro. There are a few routes to choose from; the most popular is a mid-level (Class III) trip that leaves nearly every afternoon in season. For more buzz, you may want to zipline across the canyon afterwards!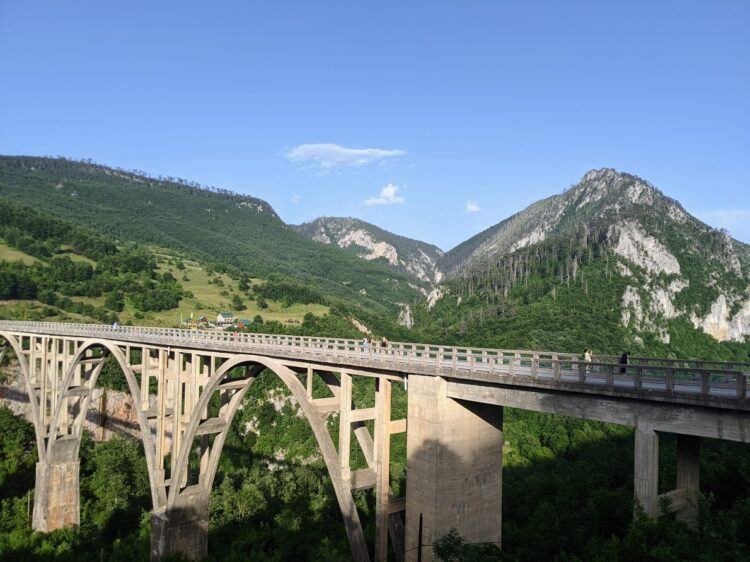 Day 5 will be a more traditional day spent exploring the national park. Drive the Ring Road — it's jaw-droppingly beautiful — and allow plenty of time for stops and/or hikes along the way. This is a curvy, narrow mountain road, so if that's out of your comfort level, leave the car at the hotel and opt for a group tour instead. No matter what, this shouldn't be missed. History lovers will want to add in a small detour to one of more of Montenegro's UNESCO stecci (medieval tombstones), too.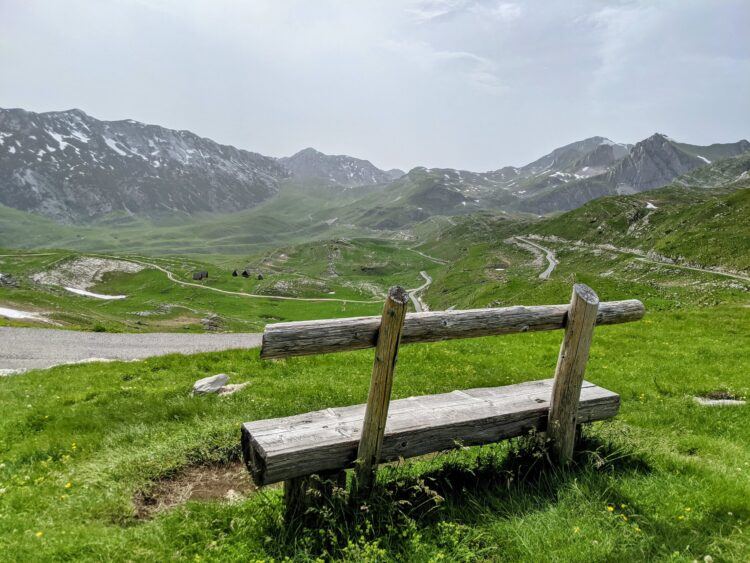 The main section of Durmitor National Park is the Black Lake (Crno Jezero) section of the park. It gets particularly crowded between 10am-4pm, so you'll want to either visit this before or after you drive the Ring Road. The hiking trails around the lake are pleasant and mostly easy, but in my opinion, an hour or two at the lake to enjoy the views, picnic, or rent a rowboat will suffice. The Ring Road is a much higher priority when you're short on time.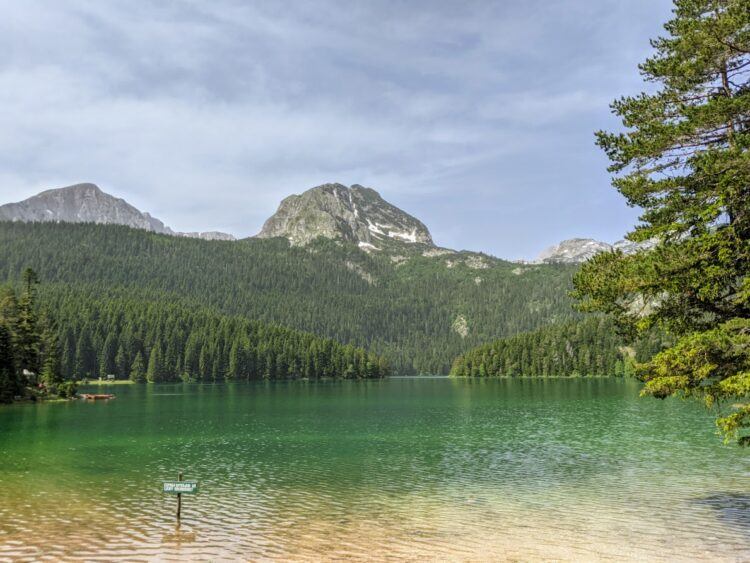 Side Note: If you want to tackle any of the more popular Durmitor hikes — like Bobotov Kuk, the Ice Caves or Prutas — you'll need to travel July-September and add in an extra day to your Montenegro itinerary. These trails can still be covered in ice or snow if you go too early in the season. It's also worth noting these are all relatively challenging hikes, not just in your fitness levels but also with uneven terrain that requires good balance or mobility.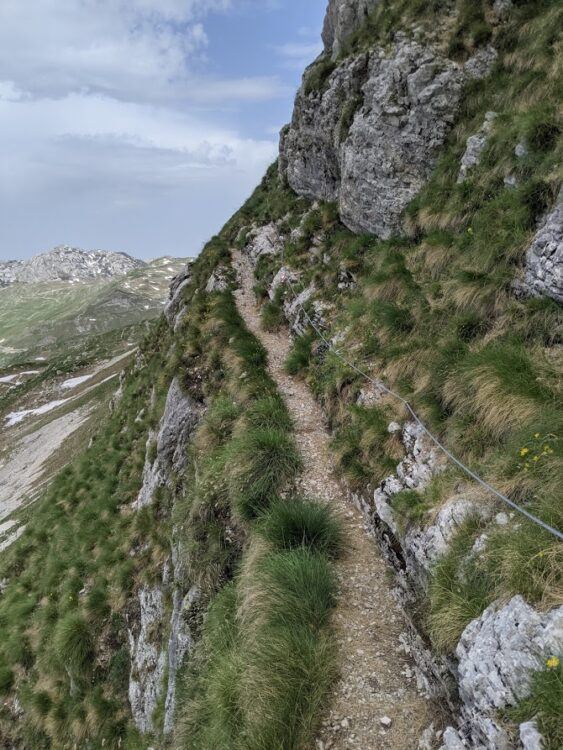 The town of Zabljak is small and walkable and feels very developed (with lots of construction continuing for the future). You should have no problem finding a place to stay. I recommend staying at Hotel SOA and eating at Or'o Restaurant.
Days 6-7: Virpazar and Skadar Lake
From Zabljak to Virpazar takes about 2 hours and 45 minutes on the road, so you should have no problems arriving by lunchtime on day 6. You can stop along the way in Podgorica if you feel so inclined; frankly, I thought the city offered very little for tourists but you'll be passing through anyway. (Ostrog Monastery is a detour, but probably a better use of time).
Spend the afternoon at Lake Skadar National Park. The best way to experience it is by taking a boat tour of the lake; there are several routes to choose from depending on whether you're most interested in birdwatching, island monasteries, or swimming. A 3-hour trip sprovides a pretty good overview of the lake scenery. Ending at sunset is an extra special treat.
For your final day of the trip, focus on exploring the region from solid ground. Biking and hiking tours show off some of the spectacular scenery or you can just as easily drive to panoramic viewpoints instead. But, be sure to leave some time for wine tasting: this region has the best in the country and bottles are cheap to take home. You'll find dozens of small, family-owned wineries along the lake shores, but my favorite is Cermeniza. You'll also find a few historical sites to visit, including Besac Fortress which sits above town.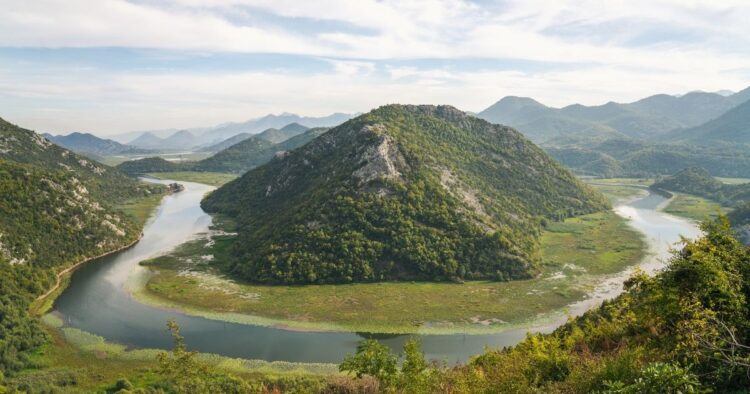 The town of Virpazar, while small, has everything you need and a relaxing atmosphere that makes it easy to bookend one side of your trip. I recommend staying at EcoResort Cermeniza and eating at Silistria Restaurant.
To fly home, it's about 25 minutes to Podgorica airport, 80 minutes to Tivat airport, or 3 hours to Dubrovnik airport.
With More Time
As mentioned, this takes in the three parts of the country I liked best (and that represent the variety of the Adriatic, Dinaric Alps, and central Montenegro).
In addition to what's shown here, we spent time at Prokletije National Park. If you're hikers, it's a fabulous side trip that will take at least two days of your time (if you're not a hiker, skip it — it's a long drive and the best views require some sweat equity).Biogradska Gora National Park is on the way between Durmitor and Prokletije and makes a nice stop, though in my opinion is skippable if you're not in the neighborhood anyway.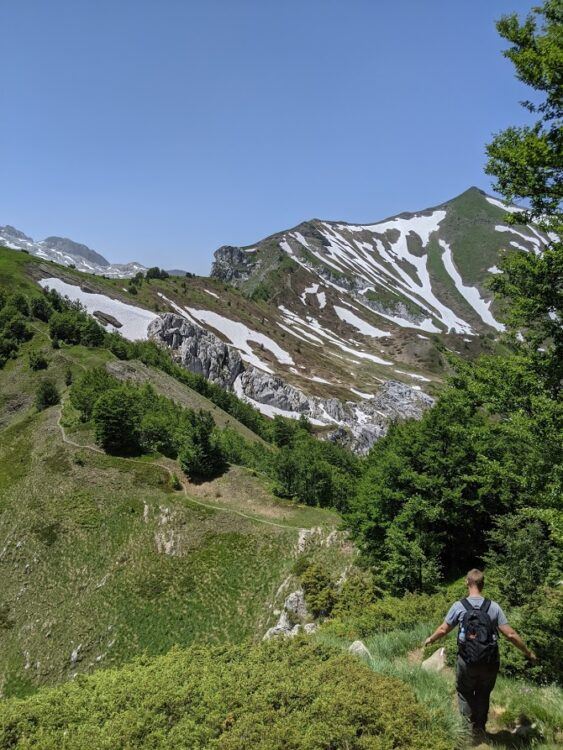 Ulcinj, supposedly the best beach, is about an hour from Virpazar which makes it a very doable add-on, even with a single day.
We also enjoyed Mrtvica Canyon, which is a unique hike. We did this independently which in retrospect, I do not recommend. The road there was "the wrong kind of adventure" and the trail required several workarounds since one bridge was no longer standing. Tours leave from Podgorica and would be a better way to attempt it!
Learn From My Mistakes – A Few Bonus Tips
You may look at this itinerary, think it's too leisurely, and be tempted to speed up the pace. Don't. We found driving in Montenegro to require full focus at all times (it's totally manageable, but mentally tiring).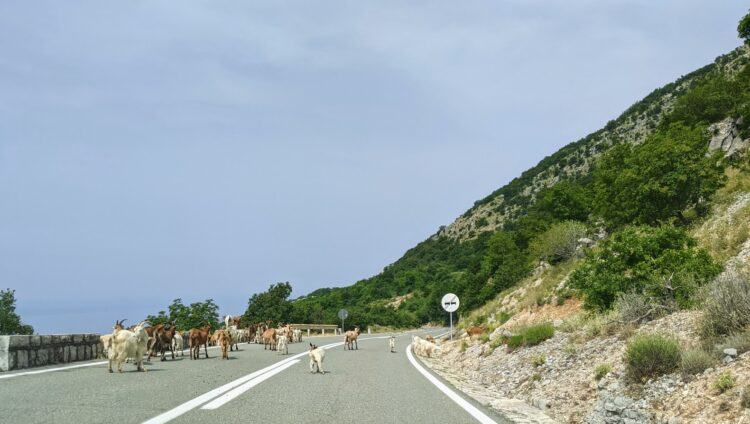 Having downtime is a necessity and frankly, it'll help you settle into the culture more, too. Keep room in your schedule to sit at a cafe and people watch or take an extra walk through the neighborhood to see what you discover. Besides, if you're traveling in peak season, it'll be hot and you'll want an opportunity to cool off at the pool.
The other major thing I want to share is how important it is to rent an automatic transmission unless you're 100% confident in your abilities with a manual. There are a lot of mountains in Montenegro, and a lot of times you'll want to quickly accelerate or slow down, so be prepared to shift gears a lot more than you might at home. Pay a few extra dollars per day for peace of mind for your car rental.
You'll want a reliable sim card and offline maps to help navigate while driving. Google Maps worked great for us. And yes, if Google sends you down a road that you think is too narrow, it's almost certainly right. This is a country where having a small car is a major benefit!
Driving was pretty straightforward, as long as you keep your eyes on the road and manage to balance offensive and defensive driving simultaneously. Parking, on the other hand, was often a challenge. Look for hotels that offer parking to make it easy on yourself (this is more important in coastal towns than the country's interior).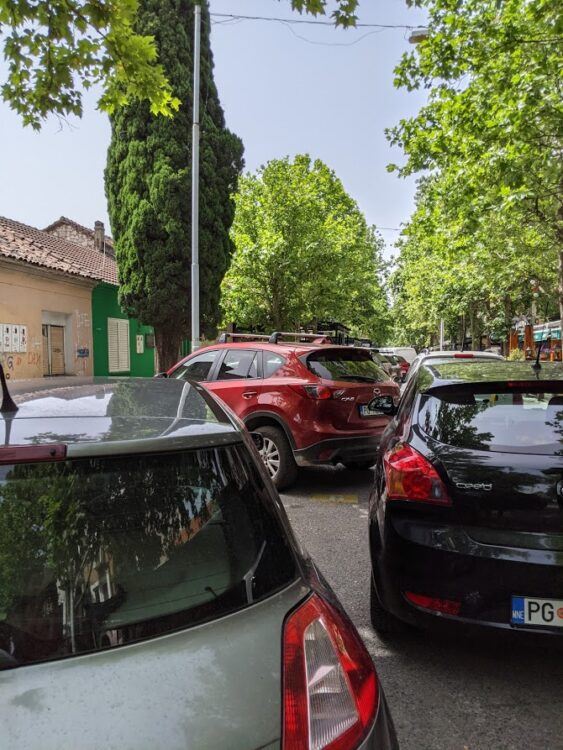 One last tip: stop at a grocery store before heading on the road to pick up drinks and snacks. Unlike other countries, you won't find a ton of convenience stores or fast food shops along the way to make a quick stop.
This Roadtrip is the Best of Montenegro
Even with your day trips and side trips, this itinerary covers a reasonable amount of ground: maybe 12 hours of driving over a weeklong period so that most of your time is spent exploring instead of constantly being in the car.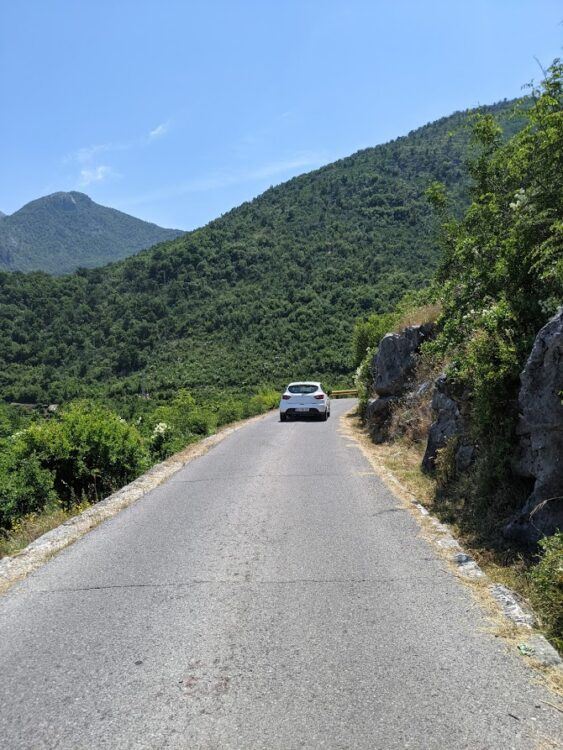 It also balances Montenegro's different regions so you can see how different it is from one place to the next. Too many visitors only see the coast and don't understand what more there is to offer. One of the things I loved the most about Montenegro was seeing things change from place to place, so it would be a shame to miss out on that.
Yes, this trip is very high-level and that's on purpose: I think it's important that you still have the freedom to add on excursions that appeal to you (or leave out suggestions that don't sound up your alley). Because of this, there are still plenty of details you'll need to decide for yourself. Find more information in my other Montenegro stories or leave a question in the comments — there's no shortage of options once you have your route outlined.
As always, happy planning…and enjoy Montenegro!
More About Montenegro Travel