This post may contain affiliate links. As an Amazon Associate I earn from qualifying purchases.
* * *
In my family, summer and roadtrips are nearly synonymous. We hop in the car almost every weekend to head out for camping adventures, family events, and local travel. With that much time in the car, music is crucial not only for entertainment, but also for our sanity. It's one single tip that will work for everyone, no matter what style of music you like, whether you tend to sing and/or dance along, and regardless of whether you're driving alone or with others.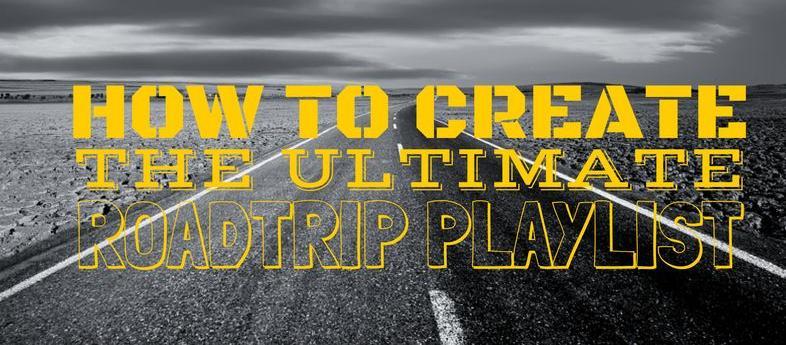 For the ultimate road trip playlist, all your songs must fall into one single category: songs that remind you of your prior travels.
I know I'm not the only person who considers certain songs linked to places, events, or memories. Hearing certain songs can transport you back to places you've visited and take you far away from the car you're in and remind you of happy memories of where you've been. If you're driving by yourself, you're certain to smile thinking back to the incredible trips you've taken and if you're with someone else, these songs can launch into great stories and conversations.
From a musical standpoint, my playlist represents a huge variety of artists and styles. These aren't necessarily the same songs I'd normally listen to at home or artists I love. This playlist is about transporting you back in time and across the world.
This type of playlist can only be created by you, but for inspiration's sake, here's what tops my roadtrip playlist. Join me as I return to places I've been, destinations I remember fondly.
La Camisa Negra – Juanes
Quito, Ecuador, March 2005
Not only was Ecuador an incredible country to visit, but it also marked a lot of firsts for me: my first time leaving the North American continent, my first time staying with a local family, and my first time realizing just how easy it is to travel internationally. This song in particular also marks my first legal beer (thanks to a lower legal drinking age), something perhaps not as remarkable as my other firsts.
Cupid Shuffle – Cupid
Finger Lakes, NY, August 2009
The Finger Lakes are one of the most beautiful places on the east coast, and those cheesy dinner cruises on the lake can be a lot of fun. After a few glasses of local white wines, I can guarantee you that everyone on my boat — myself and friends included — was dancing along while enjoying the gorgeous sunset scenery.
Take Me Home, Country Roads – John Denver
Munich, Germany, September 2011
Yes, this seems like a strange song to remind me of Munich, but I'll never forget how surprised I was to be sitting in the Paulaner tent at Oktoberfest when the oom-pah-pah songs stopped and this song came on. Even more shocking was that every single person in the tent stood up on the benches, tables, or anywhere else there was space to sing along.
Gangnam Style – Psy
Morocco, December 2012
Perhaps the greatest example ever of "it's a small world after all", it amazed me at how popular the song Gangnam Style was in Morocco. Our driver sang along, kids danced along on the street, and I've never seen a better blend of cultures come together. Best of all, hearing this song came along at a time when I was otherwise in extreme culture shock and this was a great reminder that not everything was different after all.
Wake Me Up – Avicii
Charleston, SC, September 2013
Remember how I said amateurs relied on the radio to provide roadtrip music? I know better, and still, that was my entertainment solution for a drive down to Charleston and back. In the twelve hours I spent in the car that weekend, I'm pretty sure I heard this song a gazillion times.
Vivir Mi Vida – Marc Antony
Nicaragua, November 2013
It seems fitting that a song I love is linked in my head to a country I love. While I started the trip not knowing the song, by the end of the week, I was singing along with locals on chicken buses and teaching new friends the lyrics at bars. This is the ultimate travel anthem, in my opinion: I'm going to to laugh, to dance, to enjoy, and to live my life.
Animals – Martin Garrix
Semuc Champey, Guatemala, April 2014
Picture this: you're in the middle of nowhere, there's no internet access, and electricity is only provided for a few hours each evening. After spending the day hiking in a national park and then participating in a crazy caving adventure, all you want to do is sleep, but the hostel turns on the disco ball, cranks up the volume, and lets the bass rip. Hey, when you can't beat 'em, join 'em…and dance all night long with new-found friends.
Fancy – Iggy Azalea
Sorrento, Italy, June 2014
I had never heard this song until a 14-year-old girl on my Competitours trip sang it on a bus ride along the Amalfi Coast back to our hotel. I then heard it again that night at a bar in town, and then another, and another…needless to say, this song will forever remind me of two nights of partying in Sorrento.
* * *
What songs transport you back to other places? Have you ever created a road trip playlist like this one?
* * *
Downloading songs using the links provided may provide a commission to me. Your financial support of this blog is greatly appreciated — it helps keep things running here at The Girl and Globe and every once in awhile helps me travel so I can provide new content. For more information, please see my disclosures.