This post may contain affiliate links. As an Amazon Associate I earn from qualifying purchases.
* * *
With Labor Day right around the corner, I'm betting that a fair amount of you have roadtrips planned for the long weekend. I'll be one of the over 29 million people that AAA is projecting will be on the roads this holiday weekend. With 1,350 miles of driving on my agenda, a little bit of planning can help minimize frustrations on the road and help turn the journey into some of the fun. Here are some of the resources I'll be turning to for this trip.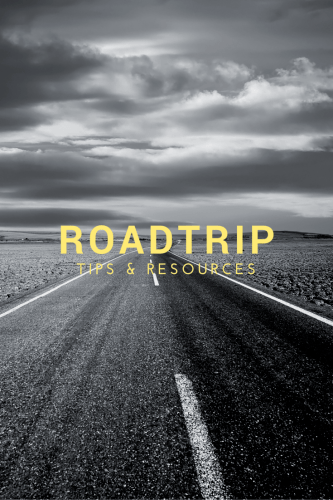 Fuel Up Cheaply
In town, Gas Buddy can help you pinpoint some of the cheapest gas stations so you're not overpaying at a premium location. Did you know it also estimates your fuel costs for the entire journey? By sharing your vehicle make and model, they'll use your fuel efficiency and tank size to determine when you'll need to fill up and where to find the cheapest gas in that area. Play around with the Trip Cost Calculator to get a feel for how much to budget and where to stop along the way.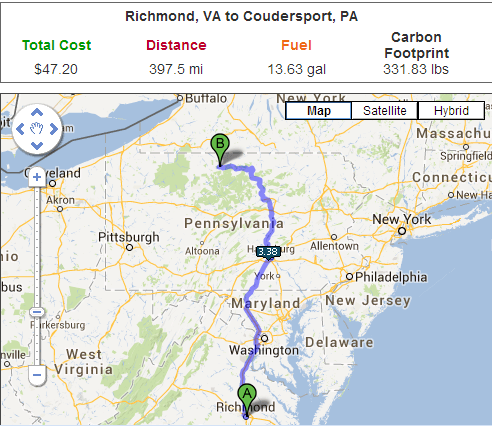 Fuel My Route is another great tool to figure out where to fill up. It won't take into account your fuel efficiency or when you'll be close to empty, but it displays recent prices along your route so that you can make those decisions on your own. It also will let you choose your preferred gas station brands, in case you have fuel perks from grocery visits, for example.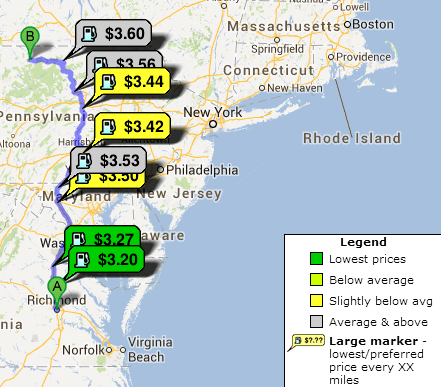 Prepare for the Weather
Although I'll drive rain or shine, knowing that showers are expected can help you determine if you'll need to allow extra time for your trip. If you're flexible, knowing the weather may help you consider other options on when to leave or which route to take. Weather Underground has a really simple display option to show you the forecast along the way. Just enter your starting and ending points and estimated time of departure, and they'll do the work for you. Just be sure to double-check close to departure since forecasts can change!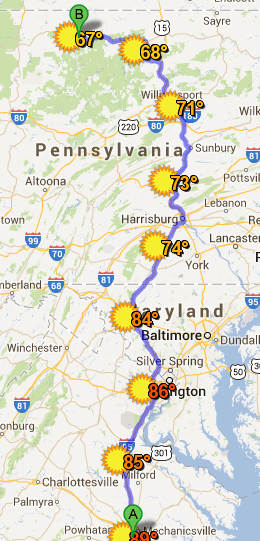 Eat Well
I hate eating fast food along my journey since it usually makes me end up feeling lousy and frankly, it's good to take a longer break to re-energize before concentrating on the next stretch of road. TV Food Maps is a fun way to show you which restaurants you'll be passing that you may have seen on your favorite shows, like Man vs Food or Rachael Ray on $40 a Day. Frankly, there is often better food by avoiding these media features, in which case you may want to look for options on Roadfood.com. I've found some real winners there, usually of the down-home, finger-licking variety.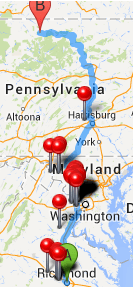 Make the Journey the Vacation
The reason I tend to drive rather than fly on weekend getaways is so that I can check out the attractions along the way. If you've got time to spare, Roadtrippers will suggest plenty of things to keep you busy along the way. They've got plenty of categories to choose from, so whether you're into shopping, hiking, or amusement parks, you'll find something fun to do that fits into your free time. You can filter by detour distance as well, in case you don't want to add extra driving time to your route.

Stay Entertained
So now that you've determined activities for along the route, you'll need something to pass the time while you're actually in the car. Radio Roadtrip will help you find radio stations so that you don't have to scan through stations while you're supposed to be driving. Simply choose which interstate you're driving on and then flip through the cities you're passing through until something catches your eye. Otherwise, download an audiobook from your library, look up some roadtrip games, or charge up your phone's Bluetooth headset.

Pick a Hotel
Since it's a holiday weekend, you'll probably want hotel reservations ahead of time, especially if you're traveling to a popular destination or along a popular route. However, if you're willing to take your chances, you can still get deals on last-minute stays. I like Hotel Coupons, which is a modern version of the walk-in rate coupons you used to collect at visitors centers off the side of the highway. Hotel Tonight also offers last-minute rates, though their hotels are in a limited number of cities and tend to feature swankier properties than I need for a stop along my roadtrip. Use code RPOKORA when signing up for a $25 credit (this also offers a referral credit to me if you make a purchase). It is important to note these heavily-discounted rates don't always earn points, so keep that in mind.
I don't want to admit how many thousands of miles I drive each year on roadtrips (hint: I've got 3300+ miles planned in the next month alone), so I've definitely got resources and routines that work for me.
Are there other website or apps you use on roadtrips?