This post may contain affiliate links. As an Amazon Associate I earn from qualifying purchases.
* * *
I don't want to give you the wrong impression, but I'm a beer drinker. Alaskan Amber is my drink of choice, but whenever I'm traveling, I love to sample the local beer — especially craft or microbrews.
Except as much as I love solo travel, I hate drinking alone. I can go to restaurants alone, head to coffeeshops alone, and join activities alone, but a bar? I'm self-conscious, pity myself, and just generally feel awkward trying to start conversations and meet people in that setting. But I was determined to try some great drinks while I was in Chattanooga.
(I swear I'm not an alcoholic.)
Next thing I knew, I was signed up for Chattanooga's Pints and Pedals tour. It's exactly what it sounds like: a bar crawl on wheels.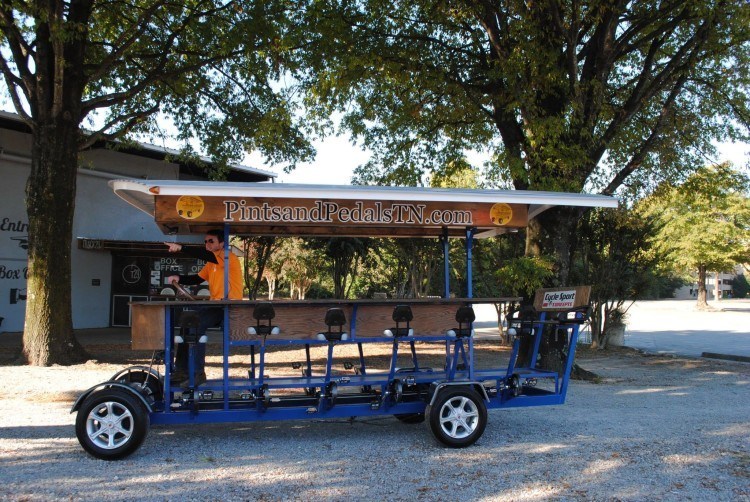 Immediately, I knew Pints and Pedals was the right decision. There's an immediate social atmosphere since everyone is onboard a relatively small vehicle, facing each other. Conversations pop up immediately, the music starts, and it's fun even before you get going.
Now, if you want to drink with Pints and Pedals, you have to earn it. Hop on a seat and start pedaling while your guide steers you to the next hot spot. To be honest, I didn't think much of it when I hopped on: many feet make light work, right? WRONG! That thing is heavy, and you legitimately have to put some effort in to propel the crawler. That's a great way to burn off a few calories and feel less guilty about the trip, but it means I'd recommend filling your red solo cup with some water to rehydrate rather than pouring another BYOB beer en route!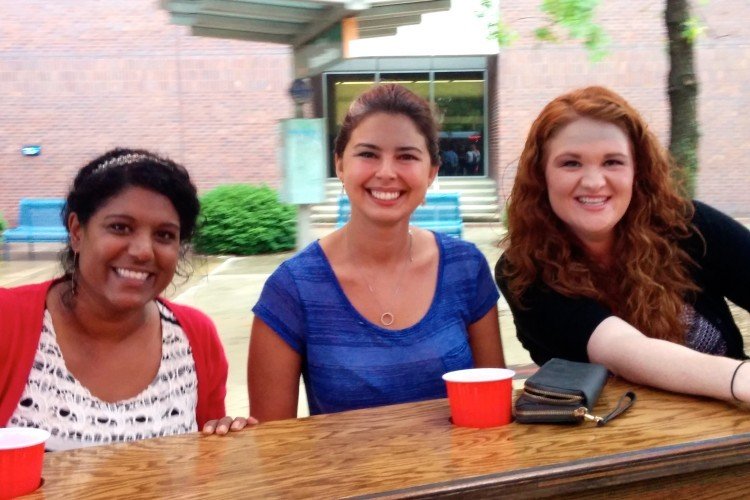 Like all bar crawls, this one includes short stops at 3-4 places. Chattanooga's got a booming bar scene so it's fun to try a few places even if you're only in town for a short visit. The guides have great recommendations, but each tour is different since they try to account for participant's preferences. Whether you're looking for a craft cocktail, microbrew, or dive bar, they've got you covered.
Once everyone hops on a seat, it's literally a party on wheels. We plugged in some music, turned on the lights, and headed to our first stop. For us, it was Urban Stack, a burger restaurant with a bustling bar scene. They feature tons of local beers along with their own spins on cocktails. If you like whiskey/bourbon, this is definitely the place to be…and if you don't, you still might enjoy the High Tea cocktail: an orange infused sweet tea with bourbon that's the house specialty.
But remember, I'm a beer drinker, so I just about died and went to heaven when we went to Chattanooga Brewing Co. They call themselves the beer for adventure (remember, the Scenic City is a trailhead to adventure!), most likely because they taste so great after you work up a bit of a sweat. And yes, a little out of breath from pedaling, I enjoyed my Brown Ale quite a bit. Best of all, we got a sneak peek into the brewing process as part of our tour.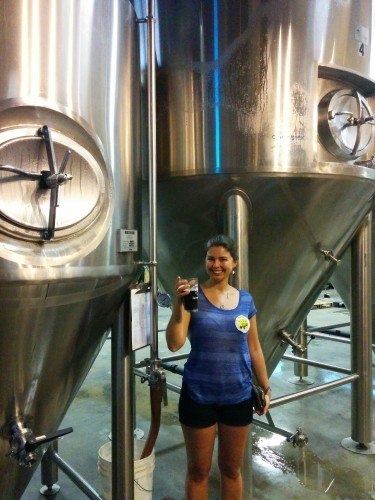 But it was our final stop that was probably the most fun. Southside Social is part nightclub, part bowling alley, and part adult playground. The bowling alley you grew up with has been replaced by this ultra-modern take on things. Since it's 21 and up after 9pm, you can be assured that it's the atmosphere you're looking for to kick back in lounge seating or play games like darts, skee ball, and giant jenga while you're sipping on cocktails. I was more at home in the outdoor area with a cold (local) beer and a friendly tournament of corn hole.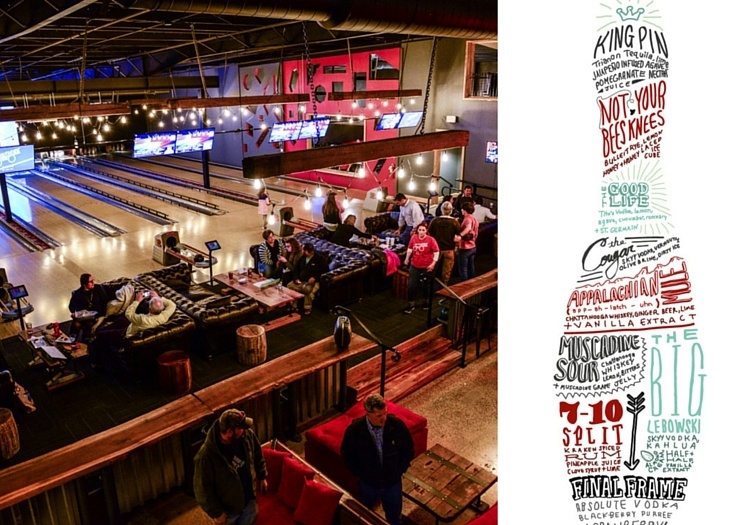 Even by the end of the tour, our group was friendly but not rowdy. We started relatively early in the evening before things get too crazy and everyone seemed to know how to pace themselves. If you're looking to get wasted, you're in the wrong spot, but if you just want to sample a local beer with people like me, this is one of the best things to do in Chattanooga TN.
Most nights, the two-hour tour hits between 3-5 stops. We hit three, which I think was the perfect amount in order to enjoy some variety without being too rushed at each place, but even still, you're left with relatively short visits considering the pedal time between locations. Definitely eat something ahead of time or plan on dinner afterward, since you're unlikely to have time to order and eat at any of the bars. This is a drinking tour, not a food tour, and I'm okay with that.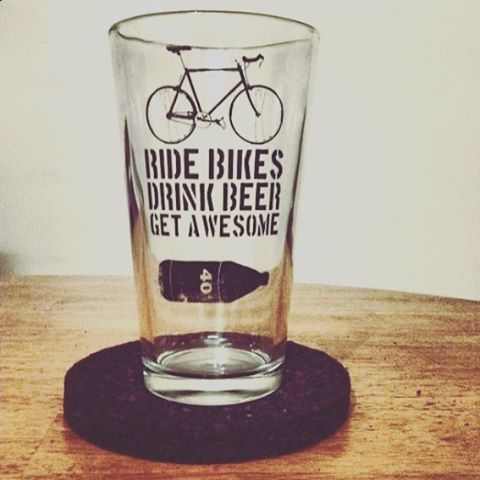 As a solo traveler, Pints and Pedals was the perfect solution to checking out the city's bar scene safely and without even an ounce of awkwardness. But if you were traveling with friends, it's still a fun way to mix up the routine, incorporate sightDOING, and meet some cool people. If you're not convinced yet, proceeds help fund medical treatments for reflex sympathetic dystrophy syndrome. Next time you drink that beer, you're actually helping someone out.
If you go…
Pints and Pedals offers private tours or join-in group tours but doesn't advertise dates/times on their website so you'll need to call or email directly to inquire for your trip. Seats cost $25 each and you'll pay for your own drinks as you go (but they have discounts with most of their partner bars). You can also BYOB — in aluminum cans or bottles only — to drink onboard.
* * *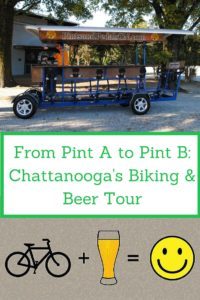 * * *
Special thanks to the Chattanooga Area Convention & Visitor's Bureau for arranging my visit and letting me try things that are right up my alley! All the views and opinions expressed are entirely my own — as if you would guess anything different when a tour includes beer and biking!
* * *
Related Posts: