This post may contain affiliate links. As an Amazon Associate I earn from qualifying purchases.
* * *
A lot of times, my city breaks all seem to be variations on the same. You eat some good meals, spend half a day at a museum, and join a walking tour past fountains or skyscrapers or monuments. Unless you really have time to dig in, it's hard to get to know what makes the city special.
Maybe that's why I liked Chattanooga so much. Everything I did there had an immediate unique option, setting it apart from anywhere else in the country (and that's not even including the outdoor focus right in downtown). Interactive sightDOING creates more memorable trips — and guarantees that Chattanooga will always be a city you need to visit.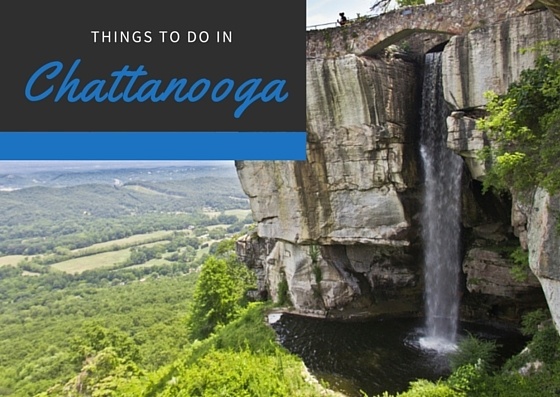 4 SightDOING Twists on Things to Do in Chattanooga TN
Ziplining at Ruby Falls
Donning a helmet and neon rental shoes, I shimmied into my harness and sucked it all in as a guide tightened my harness. I've done enough climbing, via ferratas, and canyoning to know how to put them on, but every time I forget just how tight they are. Moments later, the discomfort is completely forgotten; we're ready to start the ropes course!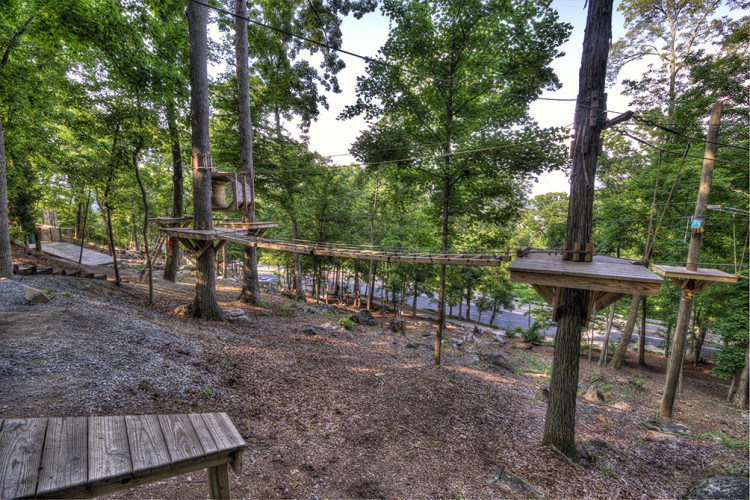 Ruby Falls Zipstream is way more than the ziplines I expected (in fact, the ziplines are a tiny component of the adventure). My obstacle course had suspension bridges made from ropes, swinging tunnels to crawl through, tightropes, and my favorite: a crazy "bridge" where you had to duck between gigantic wooden chopsticks.
After an hour and a half of treetop challenges, I do finish with a zipline and cap it all off on their rock wall tower. Ruby Falls is gorgeous, but adding the Zipstream to my Chattanooga trip made it feel like vacation.
Biking the North Shore
My favorite part of down in Chattanooga, without a doubt, was the North Shore. This isn't really a touristy area of the city, since the museums and most attractions are on the other side of the Tennessee River.
But the North Shore is adorable. It's perfect for shoppers, and more importantly, it's perfect for eaters. This neighborhood is home to two homemade ice cream shops and in the interest of research, I tried them both. Clumpie's is the winner (although to be fair, I didn't try the paletas or popsicles at Milk & Honey).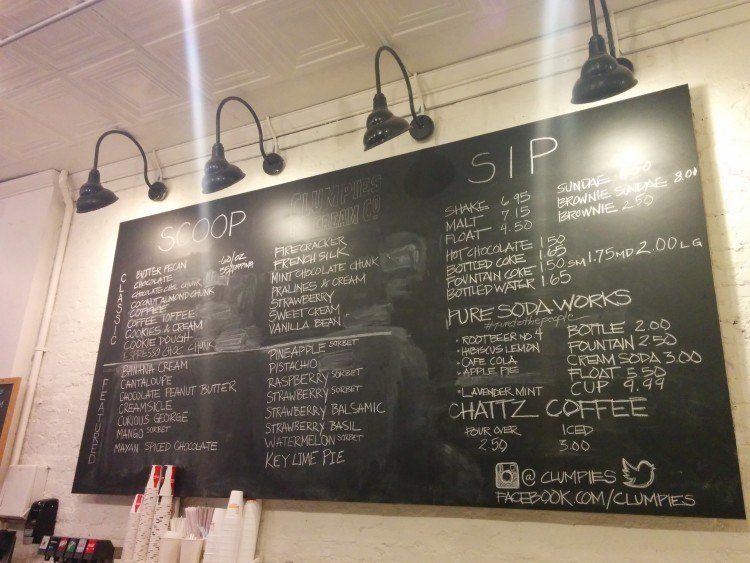 When you're eating roughly a pint of ice cream, you need an excuse to indulge. Since I — thankfully — wasn't getting over a bad breakup, I earned my ice cream by burning calories. Bike Chattanooga has self-service bike rental stations all over the city, so you can pick a bike and start cruising through Coolidge Park, the Walnut Street Bridge, and stopping to window shop. Totally recommended.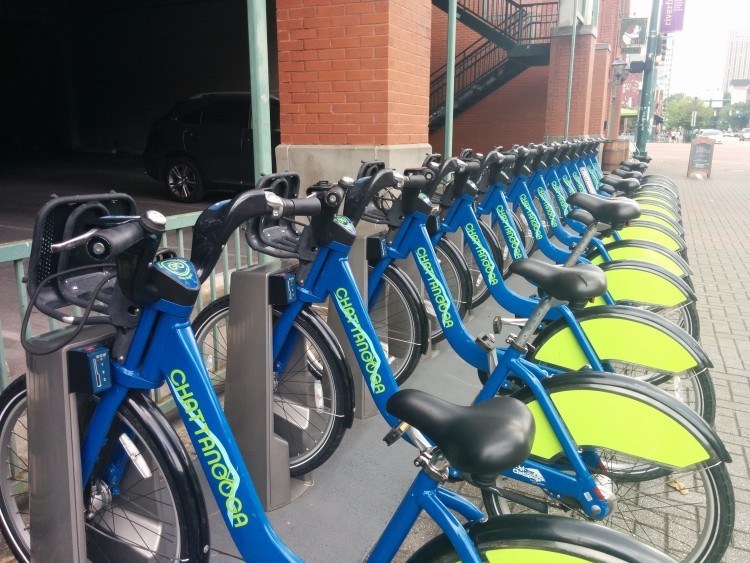 Go Behind the Scenes at the Tennessee Aquarium
Is there anyone who doesn't like aquariums? They are informative, playful, beautiful, and sometimes meditative (just go sit in front of the jellyfish and comeback to me in twenty minutes). But I've been to the "best" ones and wasn't sure if the Tennessee Aquarium would set itself apart.
As luck would have it, the Tennessee Aquarium has gotten onboard with sightDOING. Their backstage pass lets you get up-close to the exhibits and try your hand at feeding the animals. If you've ever wondered what sort of technology — and human care — is required to keep an aquarium of this caliber running, this VIP access is meant for you.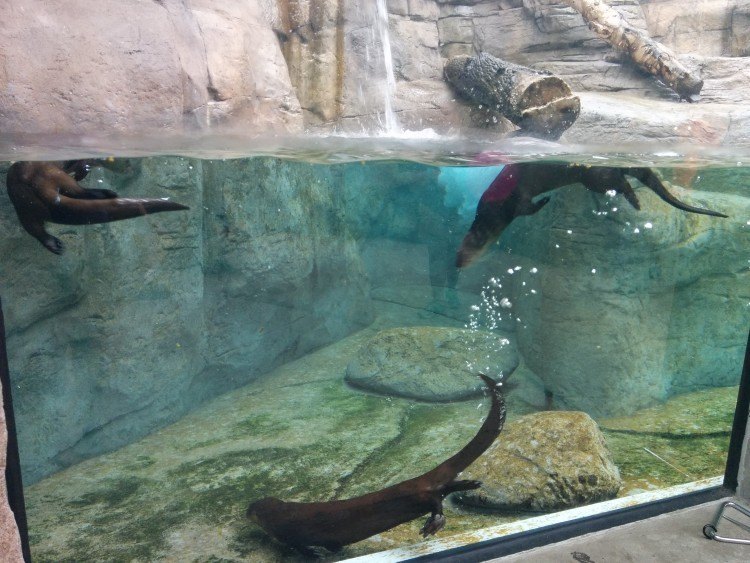 Amazingly, the aquarium has positioned itself as a one-stop shop for things to do in Chattanooga. Not only can you enjoy the exhibits and go backstage, but they also offer tickets to IMAX movies.
Get Dirty in Raccoon Mountain
I am all or nothing when it comes to caves: standard walk-through tours never hold my attention but I can't get enough of spelunking adventures! Raccoon Mountain Caverns actually offers both options, and their wild cave tours range in length from 1-8 hours for lots of choices.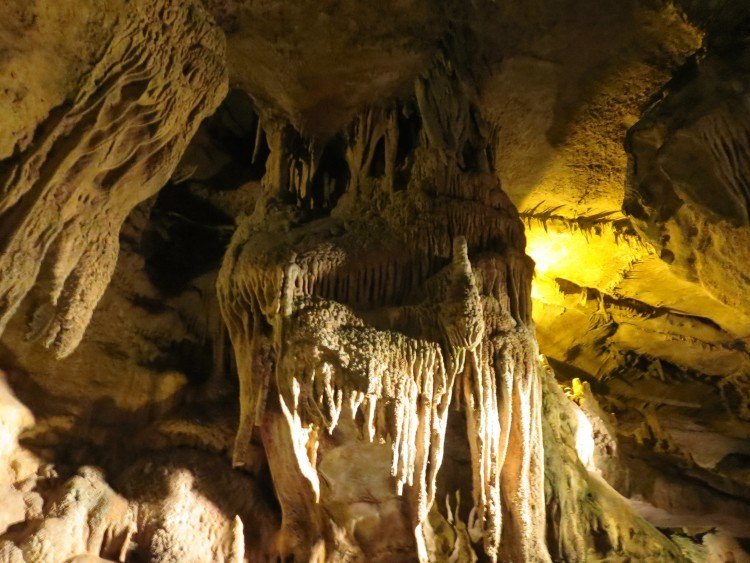 Just like at Zipstream, you'll have to gear up to get going. With a helmet, footlamp, pads, and gloves, the most intense trips require squatting, ducking, slithering, and generally getting muddy. That is 100% up my alley, but the shorter trips simply let you explore beyond the lit paths but still relatively accessible areas. You just don't know what's lurking there…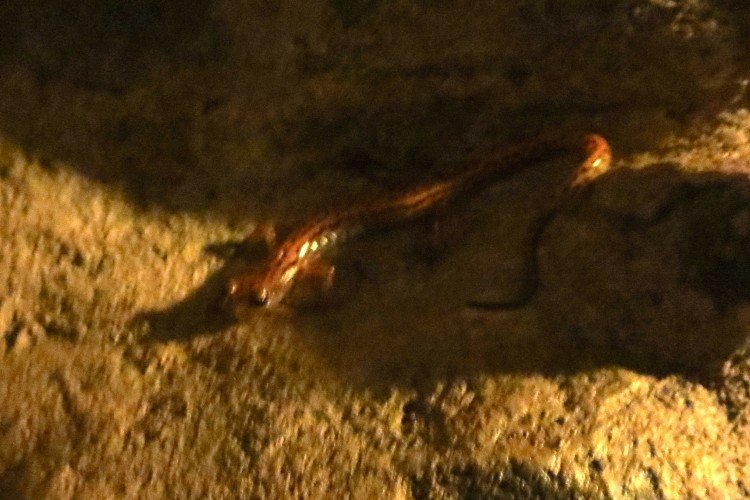 In the end, I realized Chattanooga has far more than meets the eye. You can absolutely enjoy shopping, restaurants, and more — or you can dig a little deeper. After all, memories are the best souvenirs!
* * *
Special thanks to the Chattanooga Area Convention & Visitor's Bureau for arranging my visit and letting me try things that are right up my alley! All the views and opinions expressed are entirely my own — as if you would guess anything different when there's so much sightDOING on the agenda.
* * *
Related Posts: