This post may contain affiliate links. As an Amazon Associate I earn from qualifying purchases.
* * *
Stepping into Strasbourg is like stepping into a fairytale. Scents of freshly baked breads waft through the air, causing you to stop and debate whether you want the crunchy exterior of a french baguette or a rich bite of a buttery croissant. When you're about to decide — "un croissant s'il vous plaît" — church bells interrupt you. The town center seems as if it hasn't changed in centuries.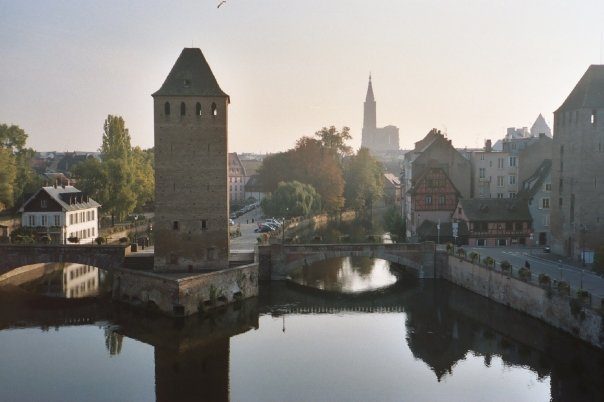 And in some ways, Strasbourg really is exactly the same. It retains its charm on the Rhine River as capital of the Alsace. Cross-hatched houses and cobblestone roads line Place Kléber and other town squares. Children still play on the grassy riverbanks on sunshine-filled days while university students bike two-by-two on their way to romantic knolls.
This enchanting area delights visitors who step into its storybook streets. When I arrived, I wanted nothing more than to capture he picturesque setting and the countryside ambiance. Between meals of quiche lorraine and tarte flambe, all washed down with crisp white local wine, I explored nooks and crannies.
Preserved perfectly for hundreds of years, La Petite France was once home to the city's millers, tanners and fishermen used to live. The river Ill forks into city canals, cascading past hanging plants and city bridges to the island of Grande Île. It's the most visited part of Strasbourg not only for the picturesque nature, but for its ability to make you feel like you've traveled through time.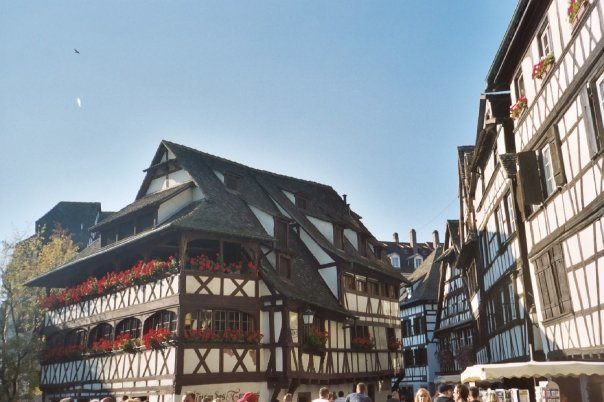 No visit would be complete without a tour of the Cathédrale Notre Dame. Completed in 1439, it's still a highlight of the city with impeccable carvings inside and out, religious art, and views overlooking the city from a 142 meter tower. Midday visits are best of all, as the antique clock changes hours at noon in a mechanical masterpiece.
Afterward, climb onto the back of a bicycle for a leisurely ride. With covered bridges and mostly flat terrain, Strasbourg is perfect for cycling. You'll be seduced by the atmosphere in the historic city center.
La Petite France captured my heart, but the old city isn't just a scene from the past. Just down the river is a contemporary hub of life and modern politics. Floating downriver by cruise shows the transition from old to new, something just as fascinating. Crossing the border to Kehl also shows a gorgeous intersection between German and French culture.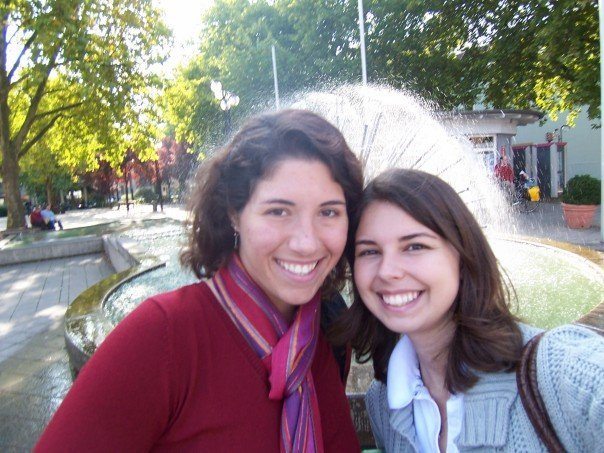 Strasbourg is a part of France that too many people skip. It'll win you over with lovely architecture and a relaxed way of life and offering a far gentler escape than touring larger cities like Paris.
My visit to Strasbourg was during one blue-skied autumn day after another, but when I return, I want to see the Christmas markets. I can think of no better time to surround myself in a fairytale than traveling by river cruise when the streets are lined with candles, pine wreathes scent the air, and steaming cups of hot wine relax you.