This post may contain affiliate links. As an Amazon Associate I earn from qualifying purchases.
* * *
With thousands of islands in the Stockholm archipelago, narrowing them down for a day trip is challenging! Most websites mention how incredible a Stockholm archipelago cruise is, but few bother pointing you in the right directionin a single guide.
I figured if I had to spend hours looking into all my options, I might as well share what I learned. I hope this guide helps you choose the perfect tour or ferry.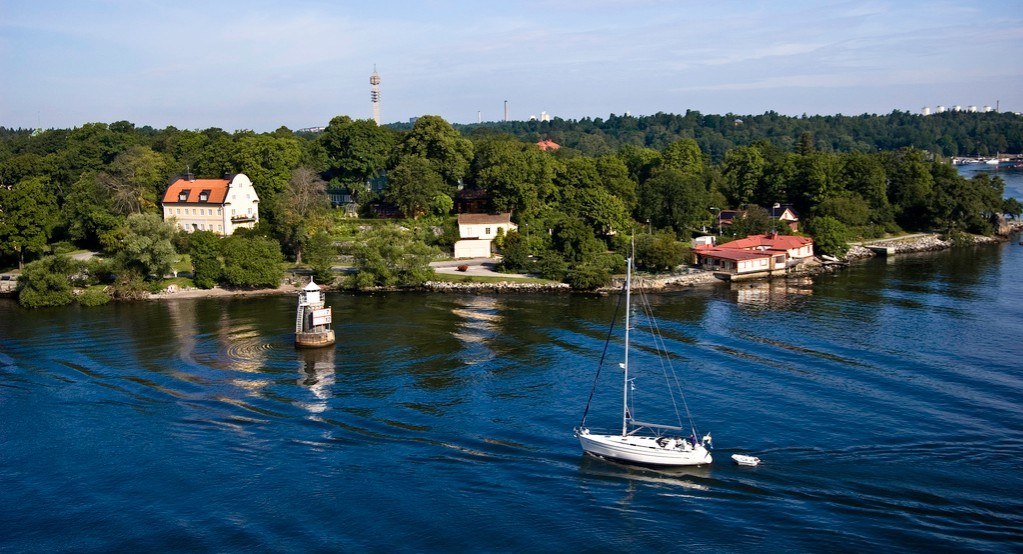 Why go on a Stockholm archipelago tour?
First and foremost, most travel guides recommend going on a Stockholm archipelago cruise for the scenery. That means as long as you go out far enough from town, you'll likely experience the natural beauty of the estimated 24,000 islands.
But this is also a great place for outdoor-based sightDOING like hiking, kayaking, fishing, and more. Not your speed? There are also cute villages, great restaurants, and beaches for swimming and sunbathing.
If you love smaller towns and summers outside, don't miss Skelleftea in northern Sweden. It's a great contrast to Stockholm!
How long should you spend in the Stockholm archipelago?
Consensus is clear: don't go on the shortest trip (to Fjäderholmarna). If you're only on the water for half an hour, you'll get lovely views of Stockholm, but little of the charm of the archipelago itself.
Several islands make good day trips; in some cases, you might even be able to stop on two in one day. Other islands have hotels and amenities for overnight stays, something to consider if you have the time.
Where should you start?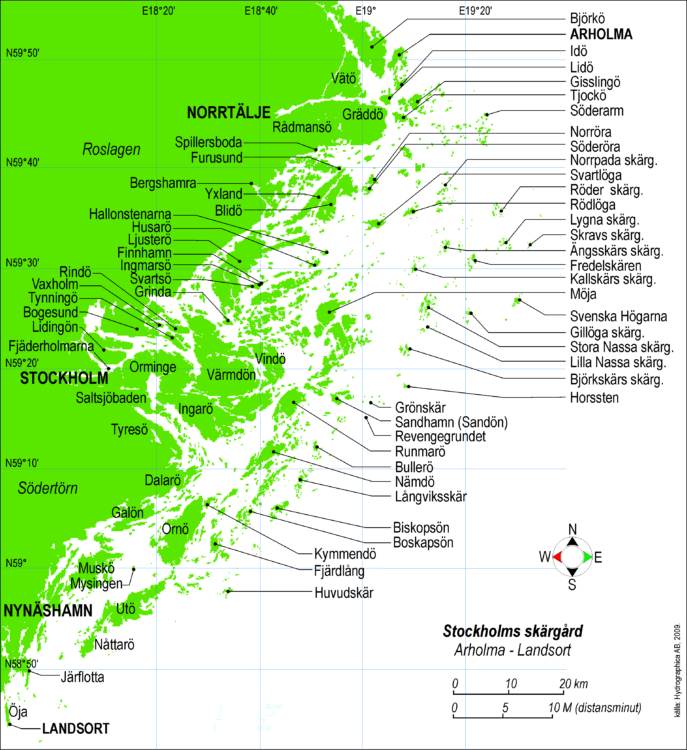 Most tourists choose an island in the central archipelago because it's closest to Stockholm and thus a little easier/quicker to reach. There are lots of great options here and reviews of the scenic boat trips are also great overall.
The southern Stockholm archipelago gets fewer visitors, but has some stand-out destinations, like Landshort, so you might want to consider it. The scenic cruises here are also recommended.
Lastly, the northern archipelago looks different from a visual standpoint. The islands aren't packed in as densely, so there's more open sea. You'll get grander vistas instead of narrow sounds. One isn't better than the other, but if you're prone to seasickness, you'll want to go during good weather to avoid potential sea swells.
The Top Stockholm Archipelago Tours
The two main ways to reach the Stockholm archipelago are with Stromma "Cinderella boats" or Waxholmsholmsbolaget's boats. Both offer different options from guided tour to passenger ferry
Time Commitment: 3 hours
Price: 270 SEK
This tour is included if you purchased an all-inclusive Stockholm Pass!
If you're looking for a quick way to see the scenery in the Stockholm, this option will show off a beautiful route through the islands with guided commentary (including English-speaking tours). The route roughly mirrors the trip to Vaxholm, with a little lingering and detours. Although you won't step foot on any islands, you'll have extra time to spend back in Stockholm.
Vaxholm
Time Commitment: 50 minutes (each way)
Price: 75 SEK (each way) on the ferry or 270 SEK for a round-trip with commentary onboard
This tour is included if you purchased an all-inclusive Stockholm Pass!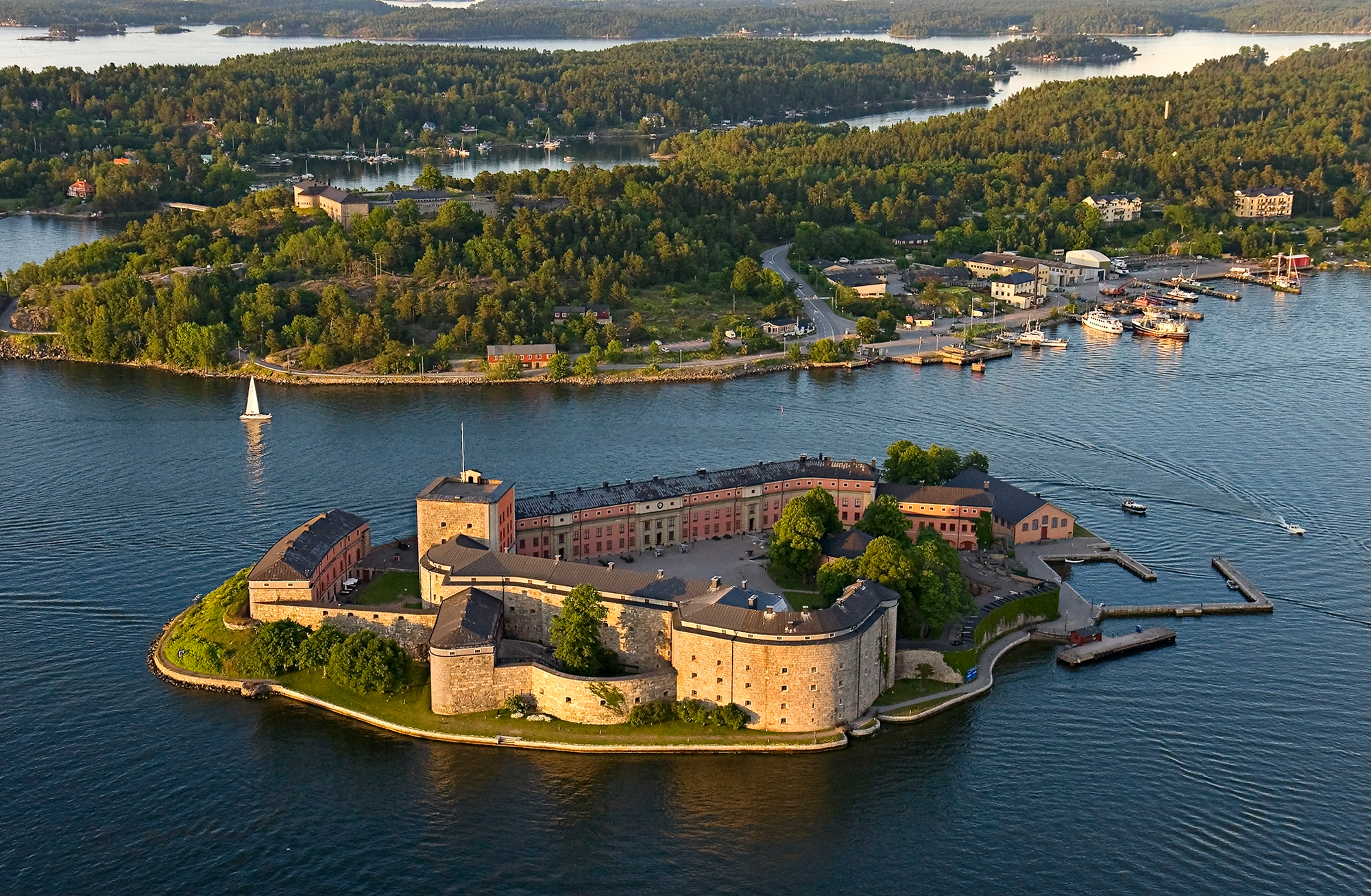 Vaxholm is a popular choice since it's an easy ferry ride and you can even take the bus back if you're tight on money. Once you're in town, you'll love the narrow lanes and wooden buildings, but the best known attraction is the Vaxholm Fortress (Fästning). This is also a great place to find a fishing charter or to join a sailing expedition.
Grinda
Time Commitment: 1 hour 20 minutes (each way)
Price: 150 SEK (each way) on the ferry
Continuing past Vaxholm to Grinda leads to more striking scenery, making it worth the extra time if you can spare it. Once you're on the island, you can try cliff jumping, swimming, kayaking, or just try a round of volleyball or bocce. It's also less crowded because of the time it takes to reach it.
Sandhamn
Time Commitment: 2 hours 10 minutes (each way)
Price: 170 SEK (each way) on the ferry or 360 SEK for a round-trip with commentary onboard and routing via Stromma Canal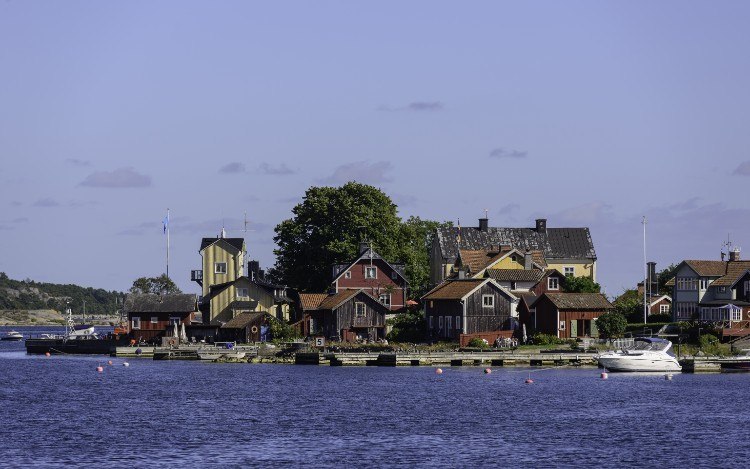 Sandhamn is considered one of the prettiest journeys, partly because it's so far out in the Stockholm archipelago and passes right by Vaxholm and Grinda. The trip through Stromma Canal takes you through a particularly narrow, shallow passage. Once in Sandhamn, follow walking trails to the coastline and white sandy beaches.
Thousand Island Cruise
Time Commitment: 11 hour full-day tour
Price: 1235 SEK, including transportation, short tours on 3 islands, and 2 meals
If you're looking for an actual tour with a few chances to disembark, the 1000 Islands Cruise is the most popular option. The cruise takes you out past "1000" islands in the Stockholm archipelago and stops on Kymmendö, Bullero, and Sandhamn for about 45 minutes each.
Landsort (on the island of Öja)
Time Commitment: 2.5 hours (each way), with only about 30 minutes of that on ferry
Price: 75 SEK (each way) for ferry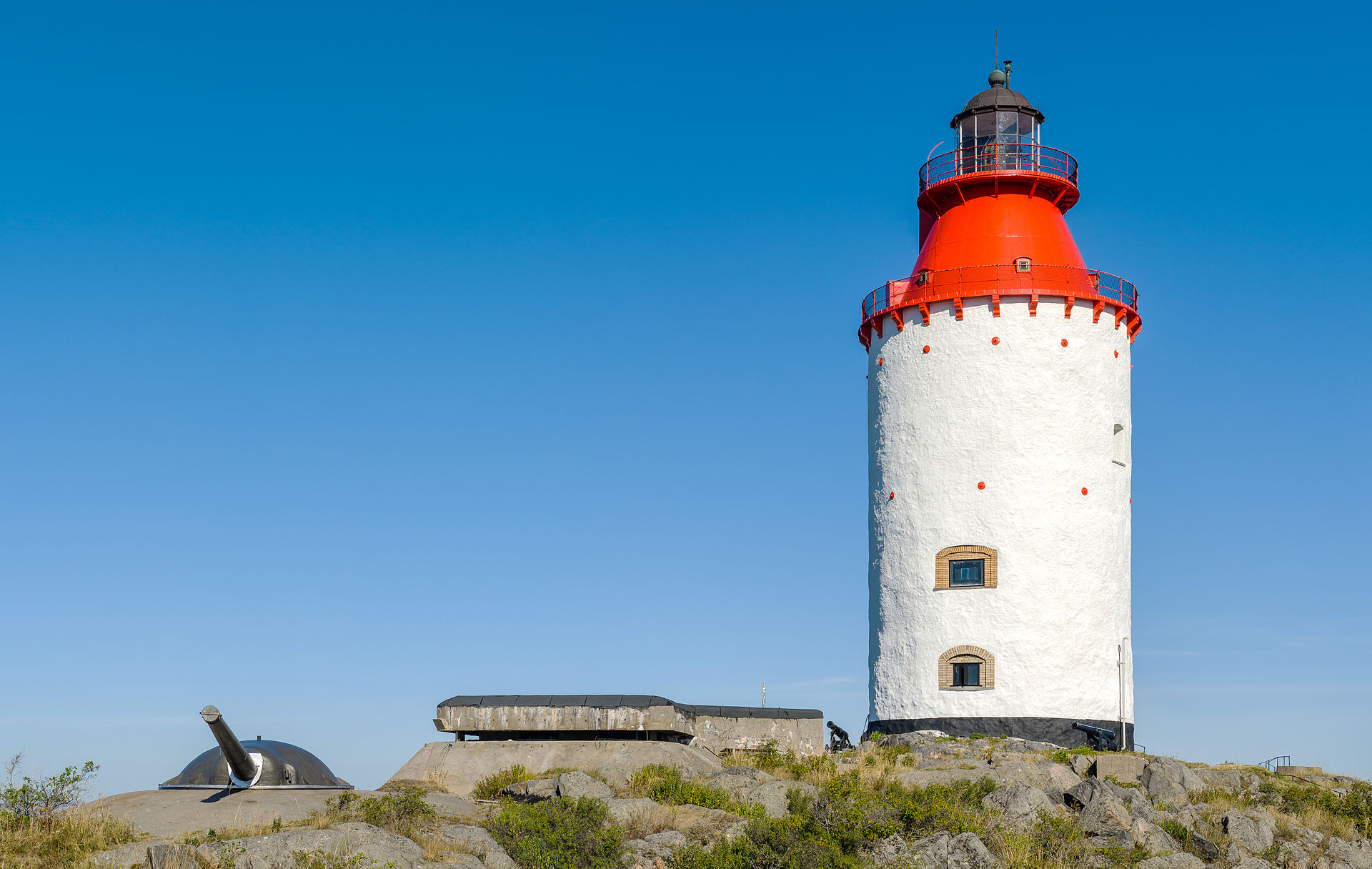 Landsort is in the southernmost section of the Stockholm archipelago and is known in particular for Sweden's oldest lighthouse. Travelers also love bird watching opportunities and the chance to snorkel in Bredmarsviken. The bad news is you need to take a ~2 hour bus trip to the port in Ankarudden to catch the short boat trip.
If you'll be hiking muddy trails, kayaking, or climbing rocks on the way to the beach, the right footwear is important. Look for sturdy soles and the ability to drain water so your toes don't freeze or end up blistered. I personally wear Merrell Water Sandals all over the world.
Active Tours of the Stockholm Archipelago
If you're looking for sightDOING instead of simply seeing the sights, look for ways to get on the water for more active exploration. I haven't had the pleasure of trying these tours specifically, but they look like a fun alternative!
Lake Mälaren Tours
Lots of travelers mix up the Stockholm archipelago with Lake Mälaren. While both will provide boat trips, you're heading in a totally different direction through the inner archipelago and it should be considered an additional thing to do rather than a substitution. Here's a quick summary, just in case you're interested.
Drottningholm Palace
Time Commitment: 1 hour (each way)
Price: 205 SEK for round-trip boat transport
This tour is included if you purchased an all-inclusive Stockholm Pass!

See the Royal family residence at Drottningholm Palace, which is a world heritage site. The grounds are beautifully landscaped and you could spend all day if you plan on a picnic and a stop at the Chinese Pavilion after your palace tour.
Birka
Time Commitment: 2 hours (each way)
Price: 390 SEK for round-trip boat transport, guided tour, and entry to Viking Museum
This tour is included if you purchased an all-inclusive Stockholm Pass!
Birka is a re-created Viking village and living history attraction meant to show off Sweden's history. After a beautiful boat ride, you'll have a guided tour and time to explore on your own. Events in the Viking village change from day-to-day, so make sure your visit coincides with what you're interested in.
Sigtuna
Time Commitment: 2 hours (each way)
Price: 365 SEK for round-trip boat transport, guided tour, and entry to Sigtuna Museum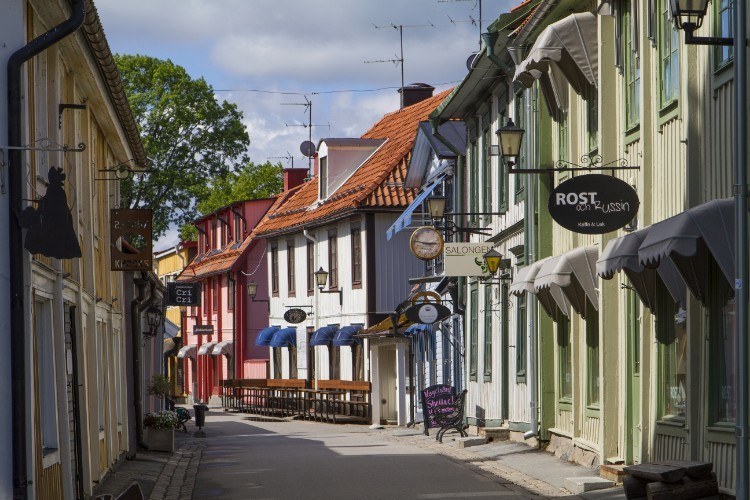 It's faster to visit Sigtuna by train/bus, so this particular tour is best suited to boat lovers. Most people come to shop and meander Stora Gatan, the main street, or for Viking history. The churches are mostly in ruins, but there are some medieval paintings and summer concerts if you time your visit right.
Short on Time?
Most of these are full-day trips, so if your time is short in Stockholm, you'll have to choose one and hope for the best. Even if you only have a single day in the city, remember that Stockholm itself is on islands, so you'll get a little taste of the archipelago even if you never hop on a boat!
Read More About Sweden