This post may contain affiliate links. As an Amazon Associate I earn from qualifying purchases.
* * *
The Istrian peninsula of Croatia is dotted with seaside towns, each with their own personality. While planning my own trip, it was impossible to know which town was the best fit for me. Now that we've had a chance to check the area out, here's my take on where to stay in Istria.
The Best Towns in Istria
Although there are several towns on the peninsula, most of the hotels are clustered seaside in Poreč, Rovinj, and Pula. Inland, Motovun is another popular option.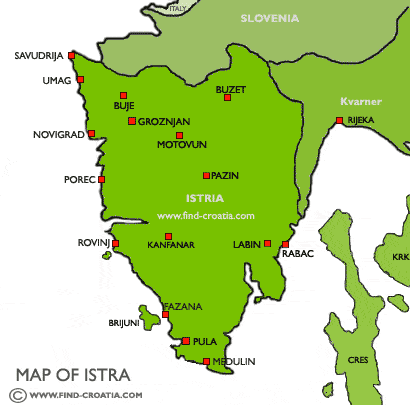 Where to Stay in Istria if you Want a Resort: Porec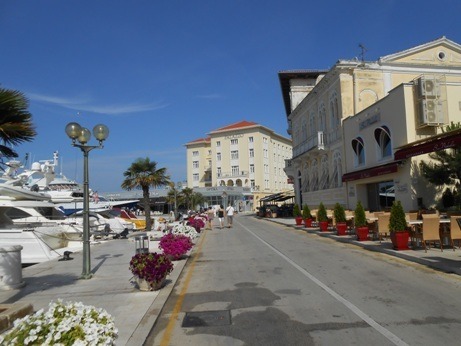 If you've spent any time on any coast in the world, you've essentially been to Porec. Most streets are lined with small shops selling sunglasses and bathing suits and there's gelato on every corner. The beaches are known for being quite average.
Tons of tourists stay here because there are many resorts to choose from. You'll find lovely hotels with great pools and air-conditioning (not always standard!), making Porec my choice for anyone who plans on spending a lot of time at the hotel itself.
All of that said, even if you choose not to stay here, it's worth a quick stop to step into the absolutely gorgeous Euphrasian Basilica.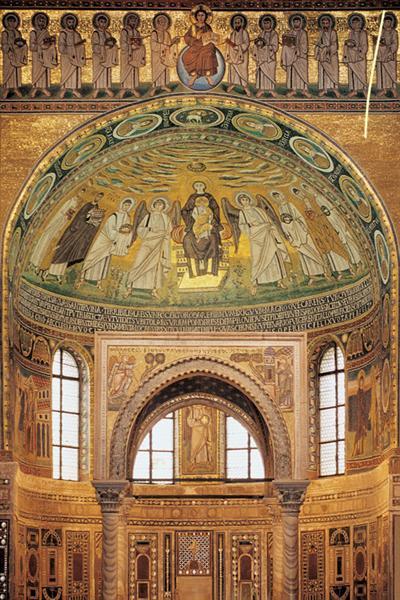 Where to Stay in Istria for a Central Location: Rovinj
Rovinj is touristy, no doubt about that. You'll still find shops, overpriced restaurants, and tours being offered, but interspersed with an interesting Old Town to provide more flair. There's enough of interest to make it my pick for the Istrian Peninsula.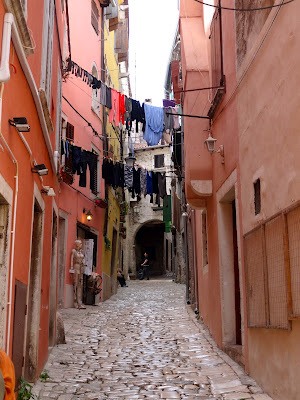 Rovinj has a central location and can be a good option for anyone who doesn't have a car. There are a few beaches in walking distance. For fun, you can rent a bike, take in some (laid-back) nightlife, and visit a few attractions like the church tower for views or one of the small museums.
Try: Villa Angelo D'Oro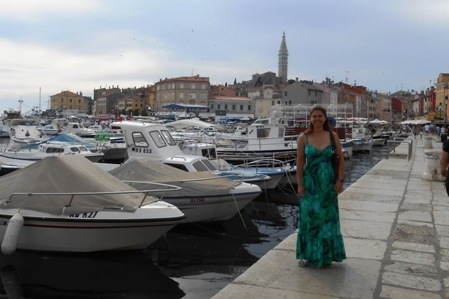 Where to Stay in Istria for History Lovers: Pula
Pula's at the southern end of Istria, making it harder to day trip to places like Poreč or the hill towns, but easier to get to Kamenjak National Park or the Brijuni Islands.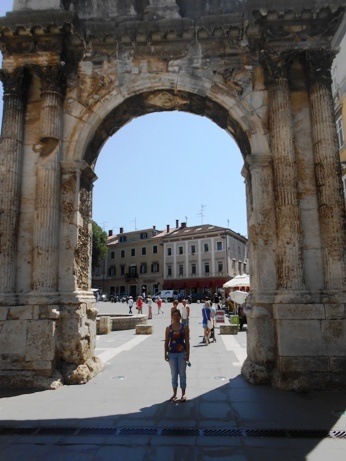 The town itself has more of a working port feel, even though first glance will make it look like just as much of a tourist hub. The Roman ruins in the Old Town are interesting even if you're not a history buff, and there's an archaeology museum as well. Unfortunately, the beaches will require a short drive/bus ride. Yes, there are still busloads of tourists, but for good reason.
Where to Stay in Istria for Foodies: Motovun
I've already described Motovun in detail, but I'll just mention that for someone who doesn't want to spend time at the beach, it might make a good base.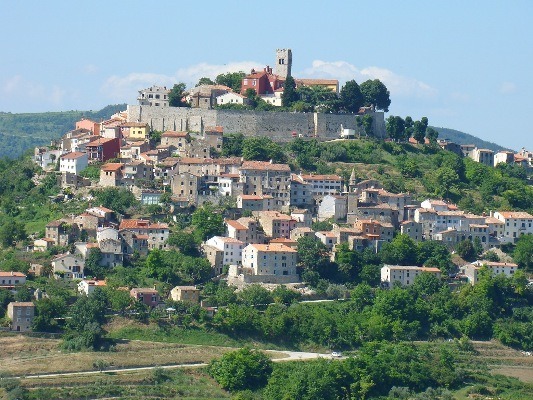 Whether or not you spend the night in Motovun, it's a great place to eat! You'll be amazed by local wines, olive oil, truffles, and other super-fresh ingredients.
Try: B&B Villa Borgo
Planning a trip to Istria
If you're headed to Istria, I think 3-4 days is about perfect: Spend one in the hill towns, one hopping between coastal towns, one lounging at the beach, and one on the water (you'll find tourist boats exploring the islands, docking for lunch, and time for swimming). Any of those days could be condensed to a half-day if you're short on time.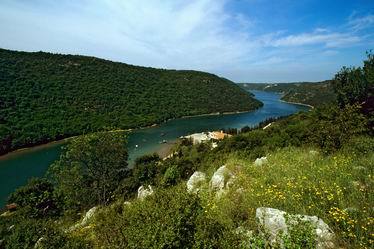 While the beaches farther south in Croatia are likely more beautiful, Istria is still a fun region to explore.
MORE INFO TO PLAN YOUR TRIP