This post may contain affiliate links. As an Amazon Associate I earn from qualifying purchases.
* * *
I've only been to one Hawaiian island, but I'm convinced the best one is the Big Island. I loved it because it has it all. In a single week, you can snorkel, volcano hike, sunbathe by the beach, search for petroglyphs, or do a million other things. If you're as restless as I am, that variety is priceless.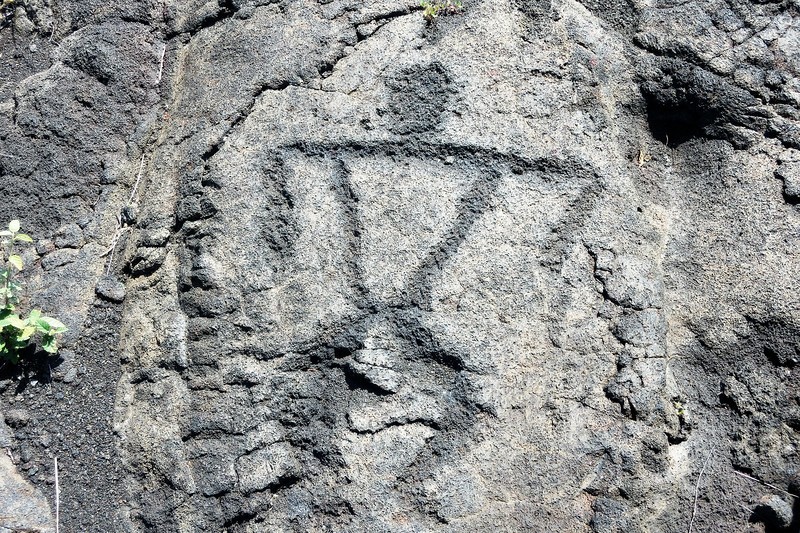 But most tourists barely leave the western half of the island. They stick to their condo in Kona or timeshare in Waikoloa and go to the beach, day in and day out. Maybe they take a day trip to somewhere new.
My sister and I had a different idea. We spent a solid three nights on the east side of the island, and I wish we had another night or two more. This part of the island looks like a Hollywood set from The Land Before Time, with something new to capture your attention at every moment.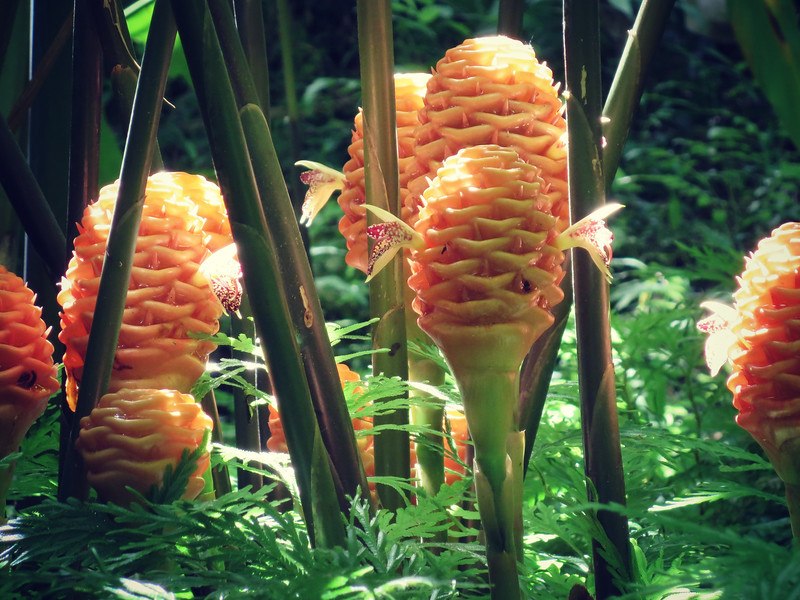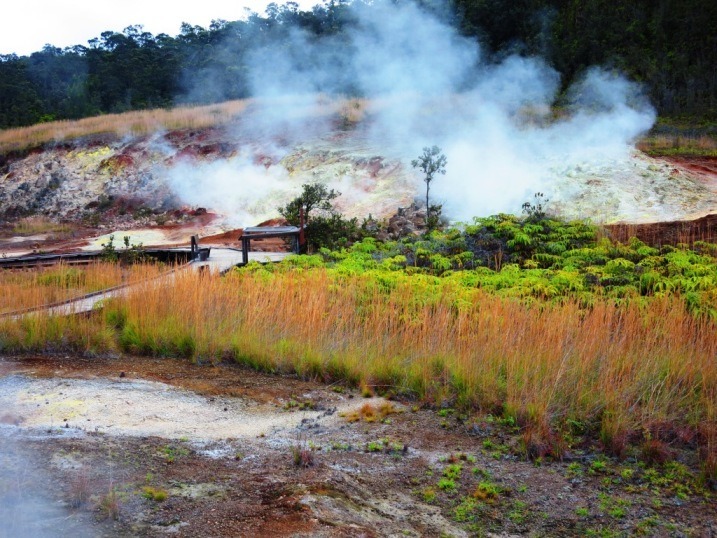 Where to Go on the Big Island Hawaii (East Side!)
Punalu'u Black Sand Beach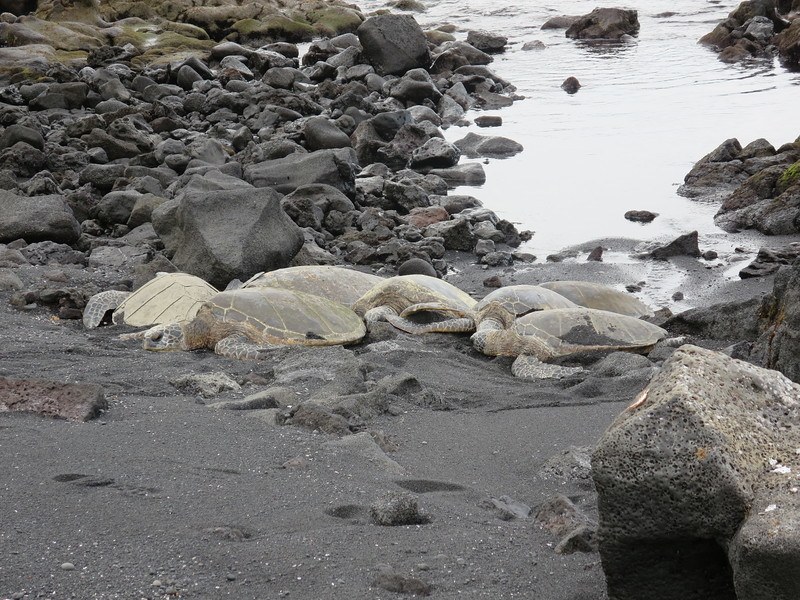 Swimmers may favor white powder sand and turquoise waters, but turtles prefer Punalu'u beach. This is the perfect stop halfway between Kona and Volcanoes National Park. As you walk along the black sand beach, keep your eye out for turtles who come ashore and rest.
Hint: Tour buses stop here frequently, so coming early morning is best to avoid crowds.
Volcanoes National Park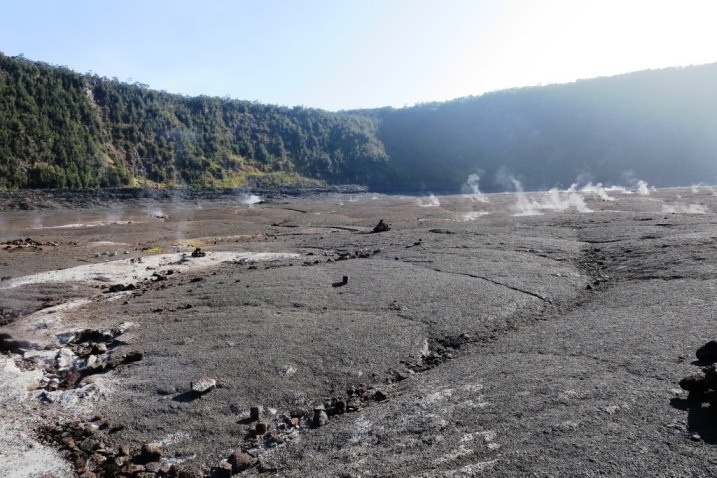 It's possible to visit Volcanoes National Park as a day trip (especially coming from Hilo), but if you do so, you'll miss out on a lot the park has to offer. Set aside at least a full 24 hours to do some hiking, drive to the coastline, and see the lava glow of Kilaeau after dark.
Read more: Another World at Volcanoes National Park
Volcano Winery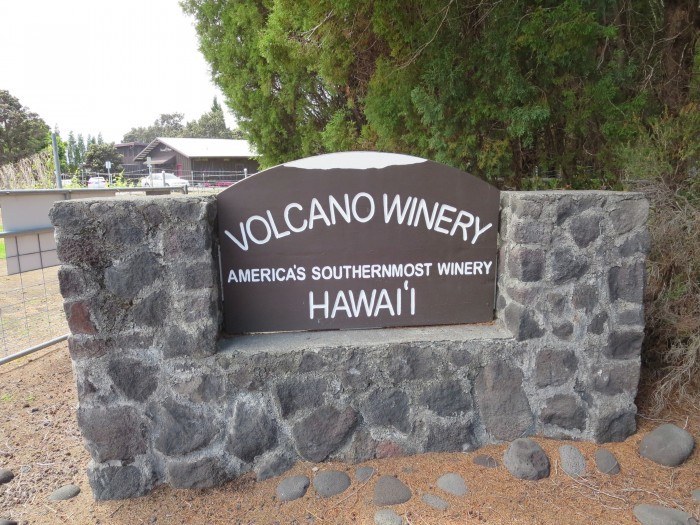 My sister and I stopped in to the Volcano Winery simply for the novelty, but it ended up being a worthwhile stop. There's not a chance that their wines are of the same caliber as Bordeaux or Napa, but they weren't bad and it's a nice excuse to wind down after a hike. I especially liked the Macadamia Nut Honey, despite typically not liking dessert wines.
Hint: Also nearby is the Akatsuka Orchid Garden, which is nothing more than a garden store with a clever name. Skip it unless you're shopping or you've timed it for their twice weekly tour.
Lava Trees State Monument
This small park is a worthy detour if you're driving from Hilo to Volcanoes National Park. A short path — just 15 or 20 minutes of walking — will guide you path lava molds of tree trunks. These were formed by a lava flow in 1790 that swept the area. The molds themselves aren't that interesting, but the greenery is.
Kapoho Tidepools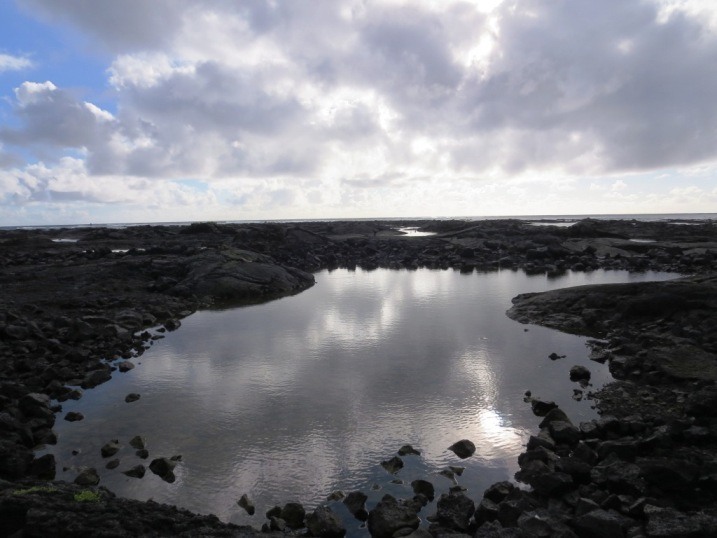 Not far from Lava Trees State Monument and on your way to several beaches in Pahoa are the Kapoho Tidepools. These were the best tidepools I visited on the entire Big Island of Hawaii and they weren't crowded at all. We saw colorful fish, crabs, and other sea life. Bring a snorkel if you're so inclined, but most of it was too shallow to swim.
Read More: Finding Peace in Hawaii at Kapoho Tidepools
Hilo Hawaii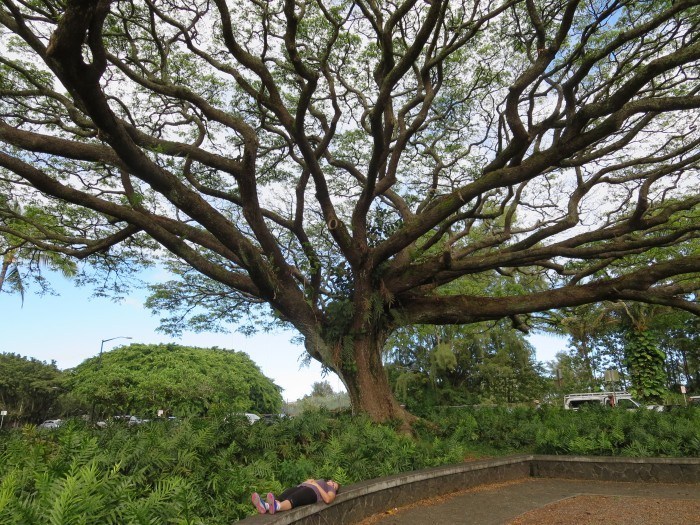 I didn't spend long enough in the town of Hilo itself to tell you about all the wonderful things to do there. My sister and I loved leisurely strolling through the Liliuokalani Japanese Garden — grab a delicious loco moco from Cafe 100 to eat in the park. However, there are several museums and exhibits that we had to skip due to lack of time.
Hint: The Pana'ewa Rainforest Zoo is free, but terrible. Save your time for something better.
Kaumana Caves State Park
To escape the heat or Hilo's typical rain, you can always head underground. The Kaumana Cave system is free to enter, as long as you're prepared with a headlamp. Once inside, head left for an easier trail or right for a more adventurous spelunking activity.
Hint: Without a light source for every person, you will hurt yourself. (Spoken from experience)
Rainbow Falls State Park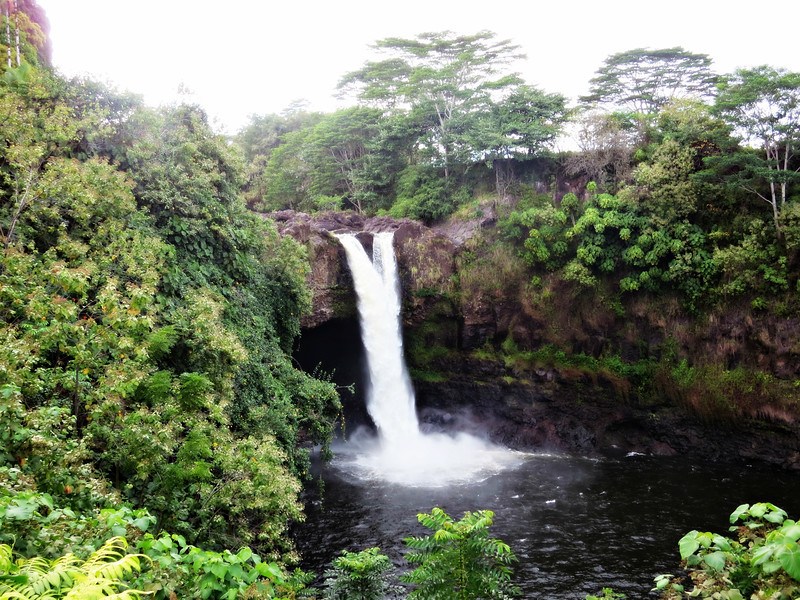 Just north of Hilo, you'll find Rainbow Falls State Park. It's likely to be right on your way if you're heading north, and it's beautiful. Unless you climb on the rocks at the top of the falls, this will be a quick stop; it's more of a viewpoint than anything else.
Hint: This area is known for car break-ins (and there were some questionable characters there during my visit). Do not leave valuables in your car!
Hawaii Tropical Botanic Garden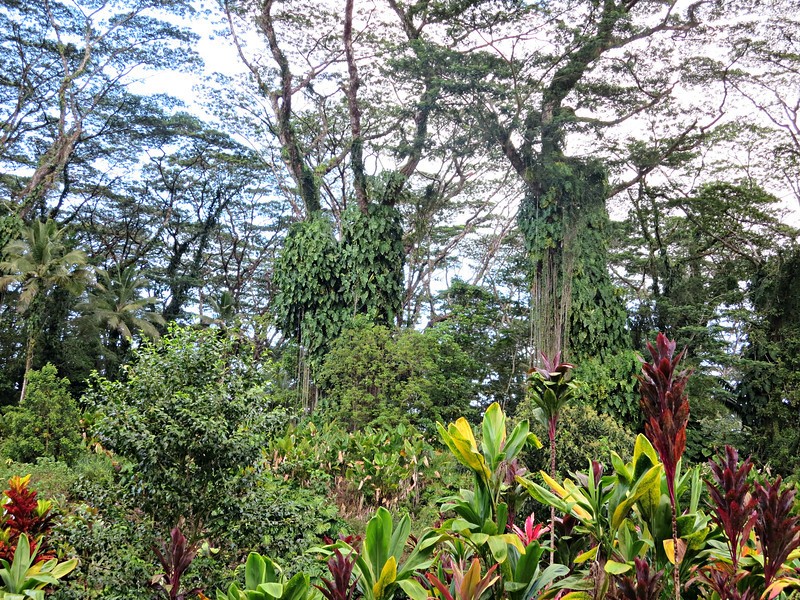 With so much beautiful rainforest around you in Hilo, you may be tempted to skip the Hawaii Tropic Botanical Garden. Don't. The park is beautifully landscaped and features an incredible variety of colorful flowers and cool ferns. It's different from most botanical gardens because they're expertly woven the gardens into a natural setting.
Hint: Allow extra time for the Pepe'ekeo Scenic Drive. It's only four miles but it has great views of Onomea Bay and lush rainforest scenery. You'll probably want to stop a few times.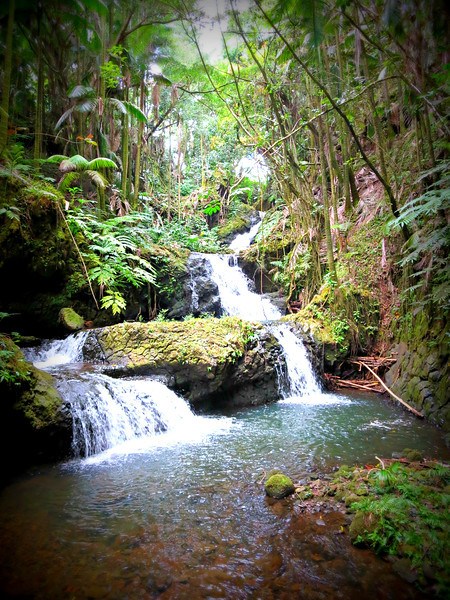 Akaka Falls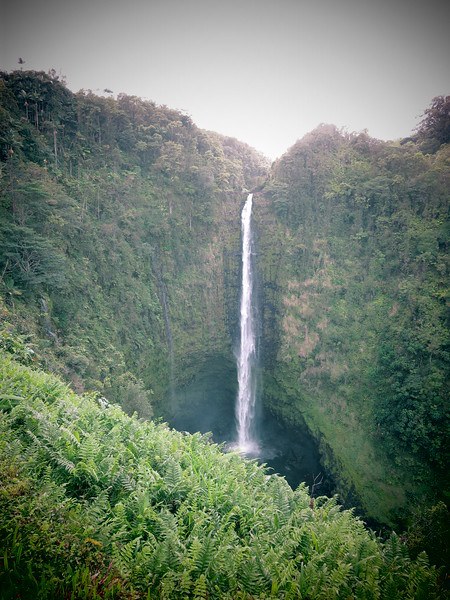 Unlike Rainbow Falls, Akaka Falls is perfect for a short hike. The main falls are just a short walk from the parking area, but the path continues through the area is very beautiful. If that sounds too slow for you, there are actually ziplines in the area, though we didn't try them. Maybe next time!
Waipio Valley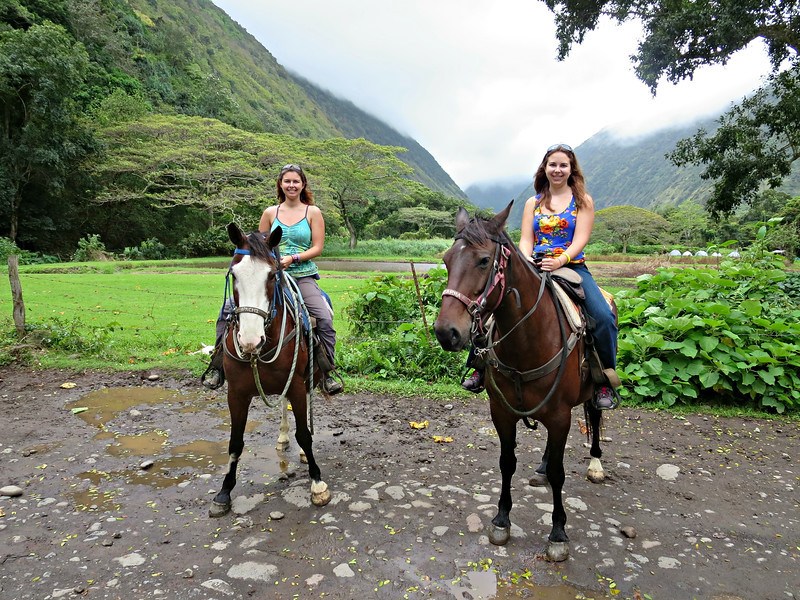 Heading into Waipio Valley includes a very steep descent, meant only for four-wheel drive vehicles or strong hikers. The problem is that tour companies have made it unreasonably expensive to catch a ride into Waipio Valley. Instead, we chose a tour by horseback and had a great time. The valley is lush and green because it gets a lot of rain, so pack accordingly.
Hint: Everyone says that Waipio Valley is one of the most beautiful spots on the Big Island. It's gorgeous, but not so much that I'd plan my trip around it. Go for the activities (like ATVs and horseback riding) and not for the scenery alone.
Don't Skip Volcano, Hilo, Puna, Pahoa, and Waipio
Ignore the advice that Hilo and Puna are unsavory, gritty parts of the island. I have no doubt there are a few bad apples, but that's hardly a reason to skip the area when there are so many things to see.