This post may contain affiliate links. As an Amazon Associate I earn from qualifying purchases.
* * *
I've refrained from most graphic descriptions, but this post is not for the squeamish. Along with the good, there are some ugly parts of travel. I'm talking about the reality today.
* * *
With all the traveling I do, it's a wonder I don't get sick more often. Airplane cabins are a breeding ground for viruses and I never shy away from street food. But when you are sick while traveling…man that sucks.
I had almost forgotten just how bad it was since it had been awhile. I'm a generally healthy person and I think the only reason I avoid most travel-induced bugs is because I do my best to keep a body strong enough to fight things off.
That wasn't the case in Krakow.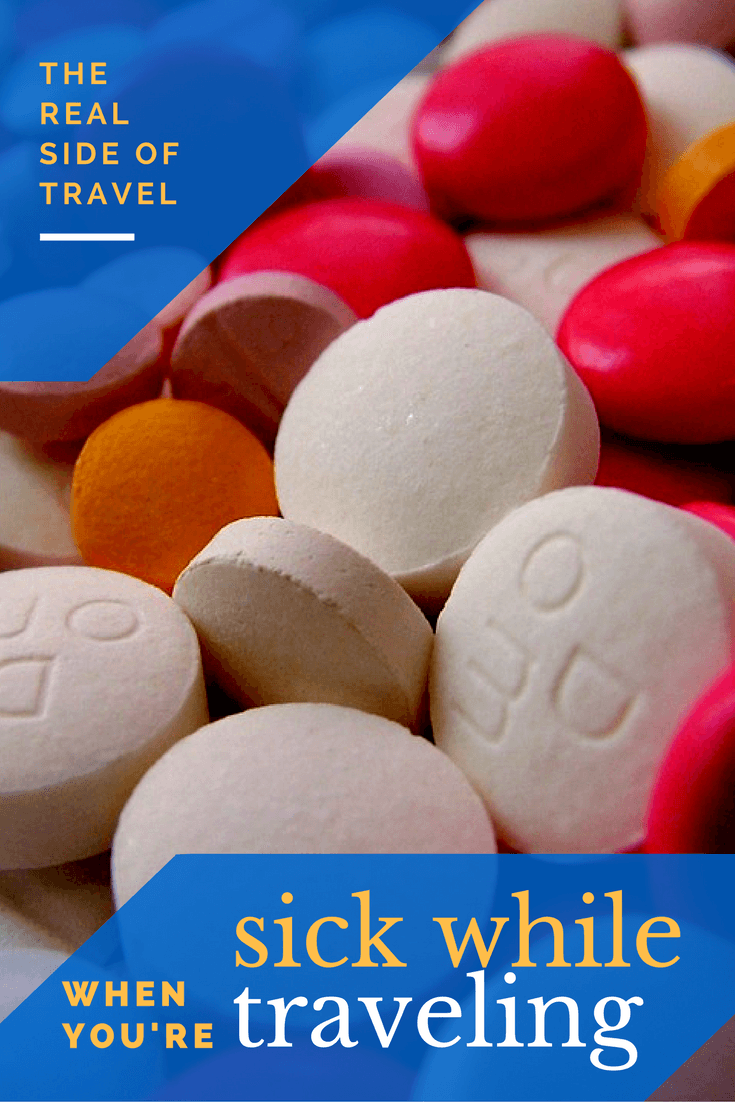 The Curse of the Street Food Zapiekanka in Krakow
There's nothing quite like getting up at 3 in the morning to run to the bathroom and vomit. I tossed and turned the rest of the night.
The next morning, I was exhausted and dehydrated. Mostly I was mad about being too sick to go on my cycling tour of Ojcow National Park. It was a beautiful day and there's nothing better than being outside in a beautiful place. But how can you bike when you can't even eat breakfast to get some energy? Nope, that plan was a bust.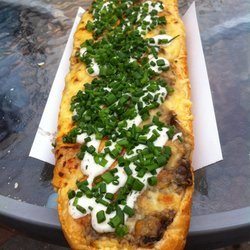 But I'm strong, and I bounce back. By lunch, I was showered, dressed, and ready to go the rynek for a bowl of rosół z kury (chicken soup). We even stopped to do some souvenir shopping along the way! And then, about four bites into the soup, I was done. I had to get back to the hotel — and fast. I volunteered to start walking back on my own so Mike could flag down the waiter and pay, a ridiculously time-consuming chore in Poland. I made it about 100 yards before frantically searching for a garbage can.
My Plan B of leisurely exploring Krakow's beautiful churches was also a bust.
Thankfully, by dinner, I was feeling like myself again…but that's another story.
Getting the Donkey Flu in Morocco
The sickest I've ever seen someone while traveling was when Mike and I were in Morocco. Out of nowhere, Mike got hit by something so hard that it took him over a week to recover. In retrospect, we call it the "donkey flu", in reference to the annoying donkeys at our Sahara Desert Camp. In reality, it was no laughing matter.
We arrived in Chefchaouen before we knew how bad it was. Mike missed the entire town — as in, can't describe a single thing about it — since he spent our entire visit in the hotel room. My only job was to provide cool washcloths in hopes of moderating his fever and to bring bottle after bottle of sparkling water.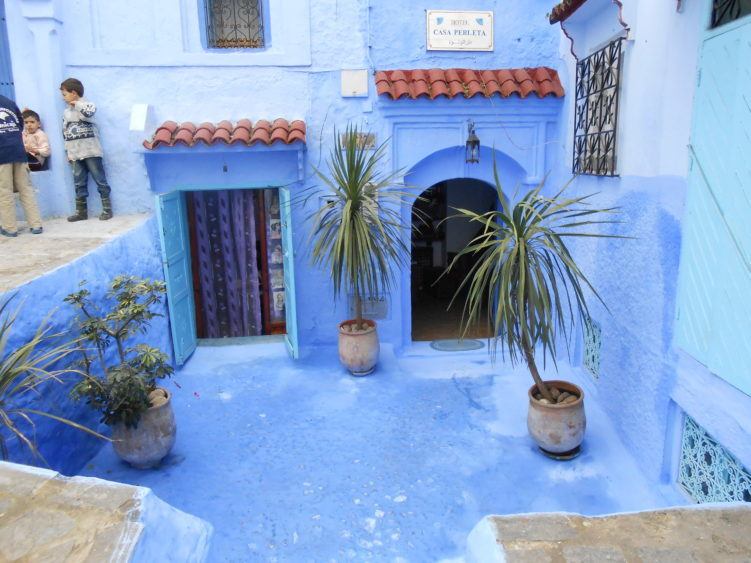 We're pretty convinced it wasn't food poisoning, based on the symptoms, but he still ended up with high fevers, chills, extreme dehydration, and nausea. We didn't know which would be worse…trying to ride this one out without proper medical care or actually going to a Moroccan hospital. He made it the 36 hours until we arrived safely in Madrid, where I trusted the medical system again.
Ironically, even though he was still sick at that point, it wasn't desperate enough to seek hospitalization.
Beware the donkey flu in Morocco.
A Long-Lasting Asian Souvenir
To this day, I'm not sure if I caught a parasite in Laos or Thailand because the timing was questionably right as I arrived in Thailand.
All I know is that I was merely uncomfortable for about a month solid. I wasn't sick: I could still eat, sleep, and tour, but something was off with my system. It was annoying to have to hit the bathroom twice as often plus I was consistently bloated and felt awkward.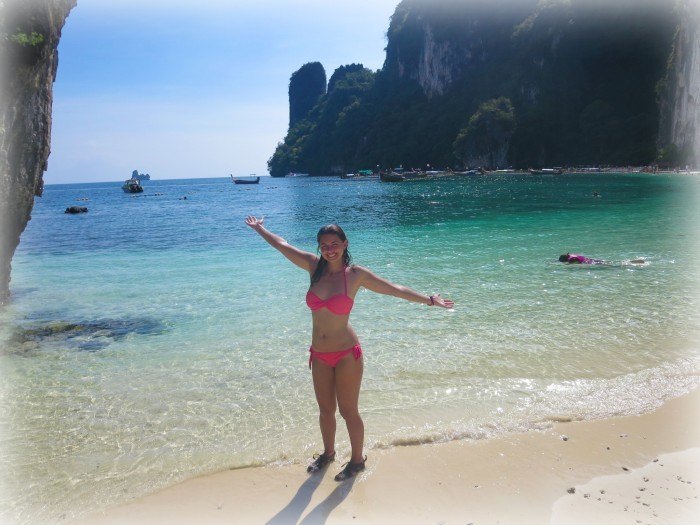 The good news was that was the last three days of my trip and then I came home. I assumed that after a few nights of sleeping in my own bed and eating "normal" food, I'd recover. It ended up taking over a month, being a nuisance for both Thanksgiving and Christmas that year.
This parasite was like a rolling airport delay: you always think it'll be just one day longer because it's never severe enough to seek intervention. Next thing you know, the wait adds up to a really long time.
Finally, I decided my system needed a full reset for the New Year. One juice cleanse later, I was back to normal. (But man, only drinking juice for 3 days leaves you cranky and unbearable in the meantime).
Beating the Odds
Yes, I've gotten sick on vacation. But I'm amazed at how little I pull out my first aid kit, given the amount of time I've spent on the road. More often than not, I travel without so much as a sniffle! I chalk this up to the obvious:
get a proper amount of rest, even when it's tempting to run ragged and see everything
eat balanced nutrition, despite the temptation of indulgent foods day after day
drink lots and lots of water
sheer luck
I'm crossing my fingers I won't be sick on future trips, but that's not realistic. I'm sure I'll be sick again in the future. After all, travel isn't about trapping yourself in a safety bubble: it's about getting out there, shaking hands with a million new people, sampling local delicacies, and exposing yourself to new things.
But pack a few medications, get your vaccines, and buy travel insurance, just in case.
* * *
Share your experience:
Without giving us TMI, let us know in the comments where you've been sick on the road. When did you bounce back?