This post may contain affiliate links. As an Amazon Associate I earn from qualifying purchases.
* * *
Sitting along the Atlantic ocean, Morocco is one of those places that leaves you awestruck by what North Africa has to offer. Blending cultural influences of Berber, Arabian, and European origins, there are a multitude of places to visit in Morocco — each with their own personality and travel highlights.
Even though I love the country's incredible nature, sometimes it's the cities in Morocco that make the most sense for travelers. Only have a few days? Pick one destination and stay put. On a budget? Traveling from city to city by train is far cheaper than hiring a driver to get out of town.
So as much as I'd encourage you to include places like the Atlas Mountains and Sahara Desert on your Morocco itinerary, there's nothing wrong with focusing on a Morocco city as either part or all of your trip.
Casablanca (the largest Moroccan city)
This beautiful port city is perhaps one of the most famous locations in the country. It's certainly one of the easiest places to get to: international flights from the US, Europe, Africa, and Asia land at Casablanca airport. Chances are, your trip might start or end here.
With a strong French colonial legacy, Casablanca is filled with Mauresque architecture, which is a blend of Moorish style and European art deco. However, the #1 attraction in the city is the King Hassan II mosque, the largest in Morocco, third largest in the world, and home to the world's tallest minaret. It's also one of the few mosques in Morocco open to non-Muslims, giving you the chance to more closely appreciate their culture.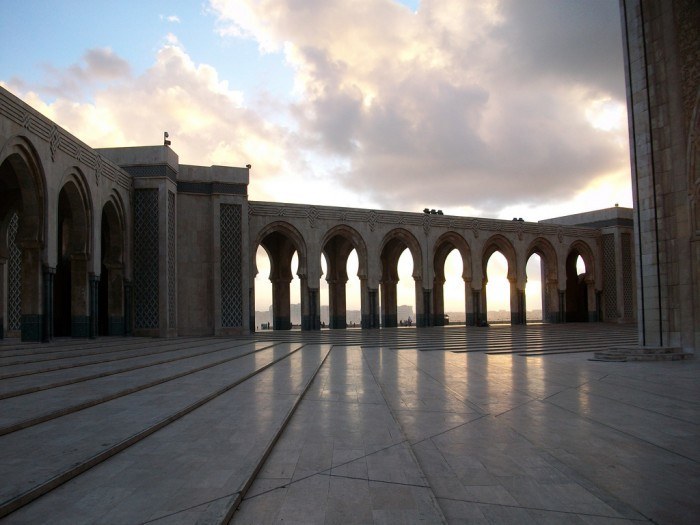 While you're in town, be sure to also stroll the corniche for waterfront views, stopping for a sweet mint tea at one of the cafes along the ocean.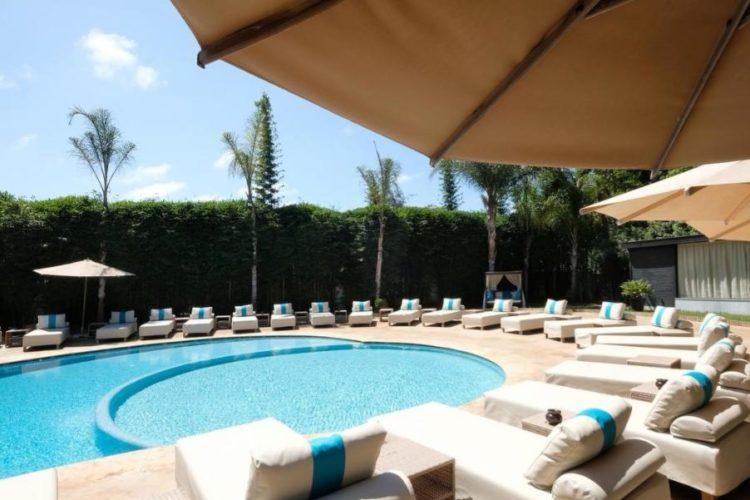 Where to Stay in Casablanca
Le Sphinx Boutique Hotel
I don't know about you, but for my first or last stop in the country, I like to be pampered a little bit. Instead of overpaying for one of the chain hotels in town, get a luxury stay at half the cost and enjoy the pool before heading out.
Marrakech
Marrakech is my favorite city in Morocco: it's exotic enough to make you really feel like you're somewhere new and exciting but not so intense that you get overwhelmed. There are comfortable hotels to retreat to if you need a break, but plenty of opportunities to immerse yourself in the real deal when you're ready.
Here, the medina is a densely packed marketplace with maze-like alleys leading to thriving marketplaces selling traditional textiles, pottery, and jewelry (not to mention the food!). Start on the perimeter of the medina, near Djemaa el-Fna square, and it's mostly souvenirs. Dig deeper, and it's locals only.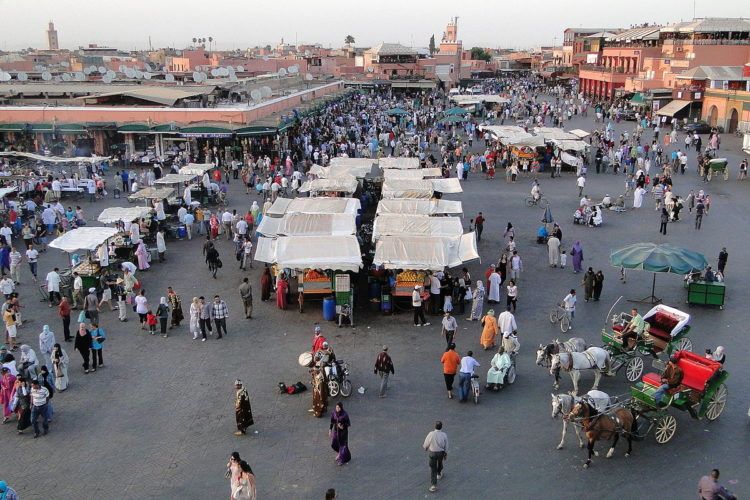 But Marrakesh is more than just a place to shop. This former imperial city still has signs of its medieval heyday, the 12th century Koutoubia Mosque towering above the city as a symbol of Marrakech that is visible for miles. Keep exploring, both the old city and the new city, and you'll find palaces, gardens, and performers.
To me, Marrakech feels mystical and is one of the best cities in Morocco you can visit.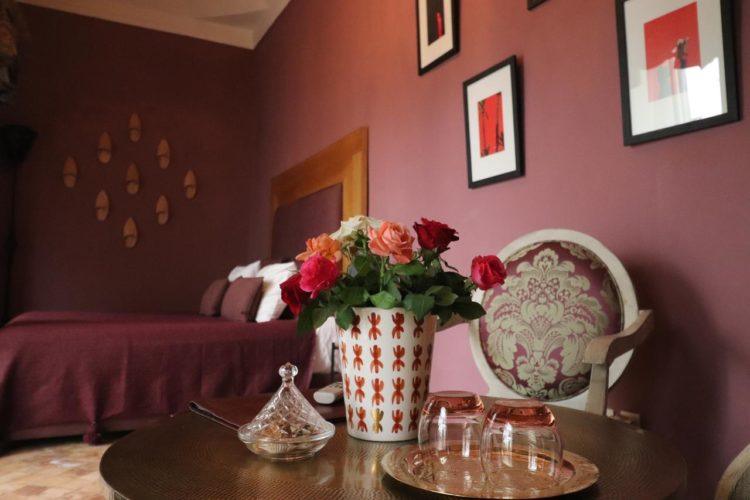 Where to Stay in Marrakech
Dar Al Assad
You'll love the private rooms that are a quick walk from the Marrakech medina. The price is right for air conditioning, wi-fi, a pool, and great hospitality.
Fez
Often heralded as the cultural capital of Morocco, Fez is located in the northeastern part of the country. It feels remarkably different from Marrakech, which is one of the reasons most visitors include both destinations in their travel plans.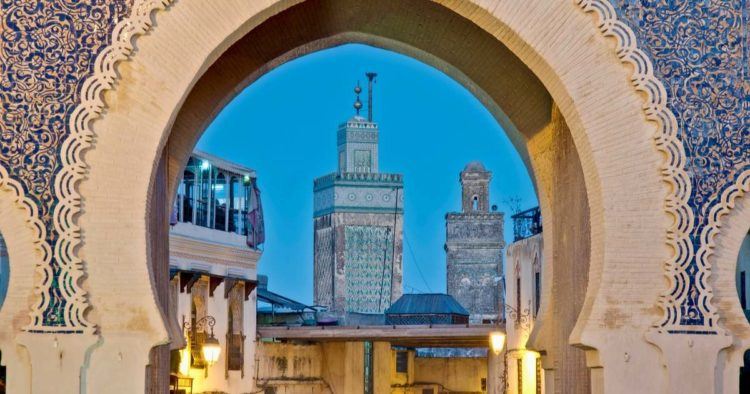 With a distinct atmosphere that is highly reminiscent of the old world, Fez is perhaps best known for Marinid architecture and vibrant souks, dating back to the ninth century. Walking through the Fes El Bali walled medina can feel like you have stepped back in time. Spice markets, craft workshops, and leather tanneries invite you to spend several days exploring the various wares and aspects of this kingdom's vibrant culture. Fez is also home to the beautifully-decorated religious schools of Bou Inania and Al Attarine, as well as other fantastic museums and historic sites.
Despite the incredible history and culture here, Fez isn't for everyone. It can be an assault on your senses, with crowds and pushy sellers, plus strong odors from street food or tanneries. I think Fez is well worth visiting, but I'd ease into it: make it the second or third city in Morocco to visit, rather than the first place you arrive.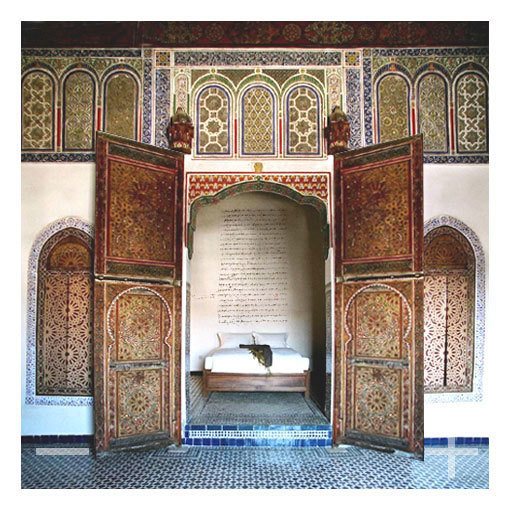 Where to Stay in Fes
Dar Seffarine
By all means, drop everything and stay at Dar Seffarine. It's gorgeous, welcoming, centrally located, and affordable. Since you're here for four nights, you might as well be comfortable!
Essaouira
Essaouira gets a lot of attention mainly because it's a seaside resort city in Morocco. The fresh ocean air, with beaches and plenty of hotel pools, entices travelers looking for sunshine and warmth. And, like everywhere in Morocco, it also has plenty of shopping, plus a few cultural sites, museums, and squares.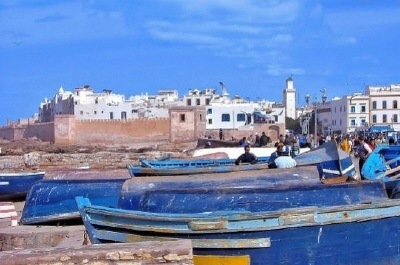 If you're looking for a beach getaway, you'll love the ocean views and walls lined with brass canons. However, if you're not specifically planning an ocean escape, Essaouira is small enough to be seen as a day (it makes a great, easy, and affordable day trip from Marrakech).
Where to Stay in Essaouira
Madada Mogador
Enjoy the beachfront location and tremendous hospitality at this bed and breakfast before setting out into the nearby historic district.
Rabat (the capital of Morocco)
I don't think most visitors realize that Rabat is the capital of Morocco, and in fact most travelers skip over it. However, it's easy to reach by train from Fez or Casablanca so it can make a decent place to stop over.
Rabat has a blended Islamic and French-colonial heritage and also blends its modernity well with the city's history.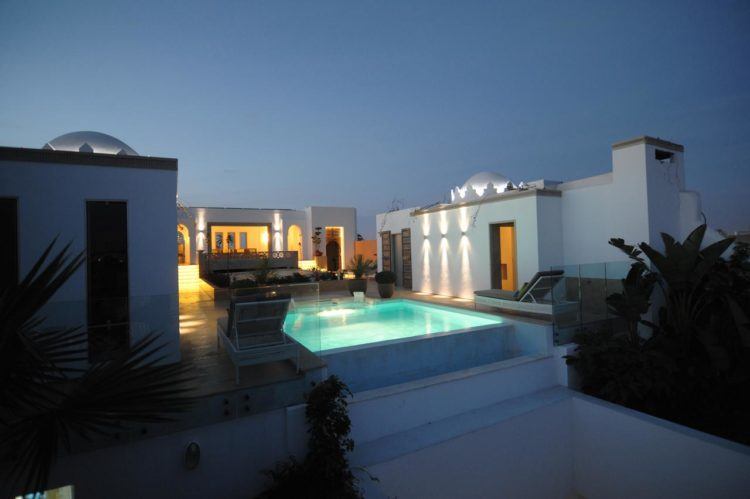 Where to Stay in Rabat
Euphoriad
Like the city itself, this hotel does an incredible job blending history and heritage with modern-day comforts and amenities.
Chefchaouen (the blue city of Morocco)
If you've seen the striking blue city that is famous on Instagram, then you've seen Chefchaouen. The entire town is painted a vibrant blue, drawing your eye to the fantastic architecture and bringing in a sense of being somewhere distinctly different.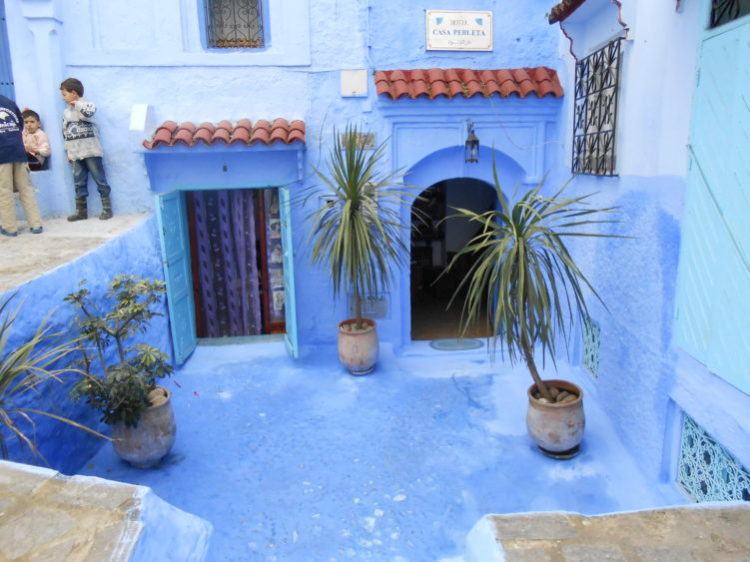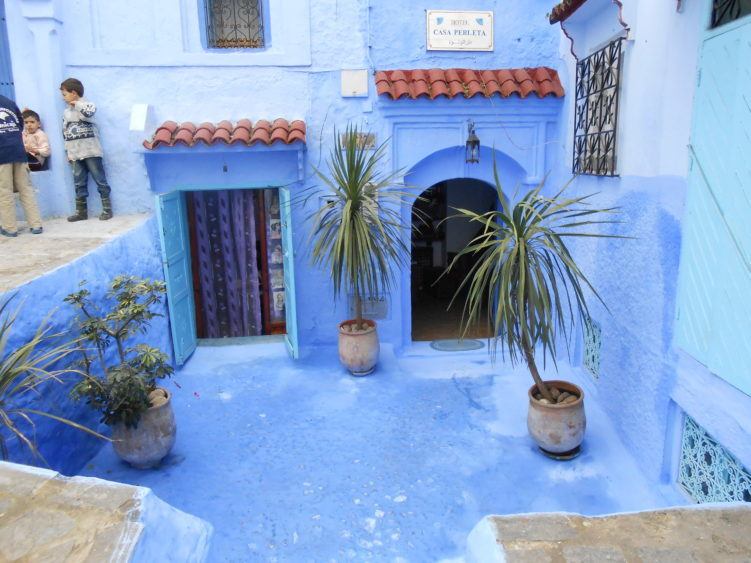 What many visitors don't realize is that Chefchaouen is more than a photo opportunity. It's situated right in the Rif mountains and hikers will love how easy it is to hike right outside the city. The landscapes — including waterfalls and a natural rock bridge — will enchant you just as much as the blue doorways that everyone expects.
On a side note, Chefchaouen is one of the few places in Morocco to visit where Spanish is just as common as French, giving this a different feel.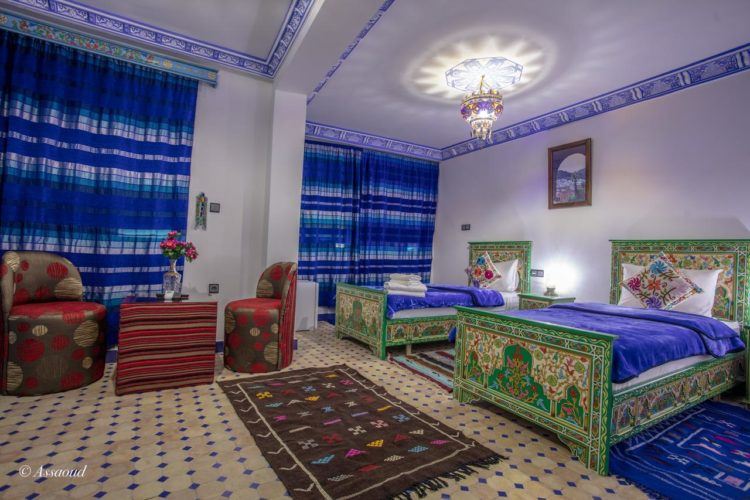 Where to Stay in Chefchaouen
Puerta Azul
For a peaceful stay in an excellent location with unbeatable decor and a wonderful breakfast, this is the place for you.
Tangier
This Moroccan port on the strait of Gibraltar has operated as a strategic gateway between Africa and Europe since the times of the Phoenicians. It's still a working port and because of that, it can feel a little industrial or even gritty in some places.
Today, Tangier is a popular day trip for visitors arriving by ferry from Spain or Gibraltar. There's a big market (though nothing like Marrakech or Fez) and a few coastal scenes to explore, but in my opinion, Tangier is a poor substitute for some of the other cities in Morocco. Unless you are passing through Tangier anyway for transit reasons, I wouldn't prioritize a visit here.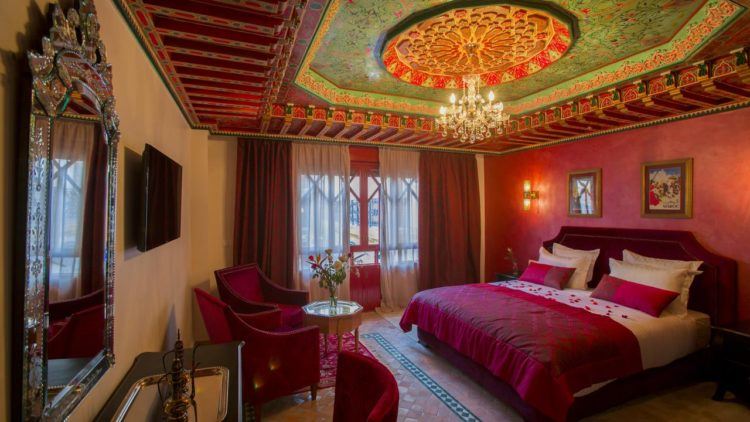 Where to Stay in Tangier
Palais Zahia
In the old medina, this spectacular hotel keeps you in the best part of Tangier rather than the industrial section.
Other Places to Visit in Morocco if You Have More Time
These are only a handful of cities in Morocco, and there are other incredible opportunities elsewhere in the country. If you have more time, look into spots like the Merzouga Dunes in the Sahara or Todra Gorge in the Atlas Mountains. These natural areas and small towns are just as amazing — if not more so — and worth adding to your list of places to visit in Morocco.
No matter where in Morocco you end up going, you are bound to have a fantastic timing exploring this North African kingdom to the fullest.
Keep Reading More About Morocco: