This post may contain affiliate links. As an Amazon Associate I earn from qualifying purchases.
* * *
I didn't plan on going to Budapest last year. I was in the Czech Republic and didn't love it, so I switched gears and hopped a train to Hungary — literally booking my accommodation while I was on the train.
Without research or planning, this shouldn't have been a great trip. Something should've gone wrong. But miraculously I ended up in the best Budapest Airbnb there is. Plus the city of Budapest is so remarkable that you'll automatically enjoy it.
Of course, spontaneous trips are often the best: by default, you have to ask locals where to go because you don't otherwise know. You have to follow your nose to good eats because you don't have time to read a dozen reviews. And you have to have a sense of intrepidness, saying "why not?" to everything along the way.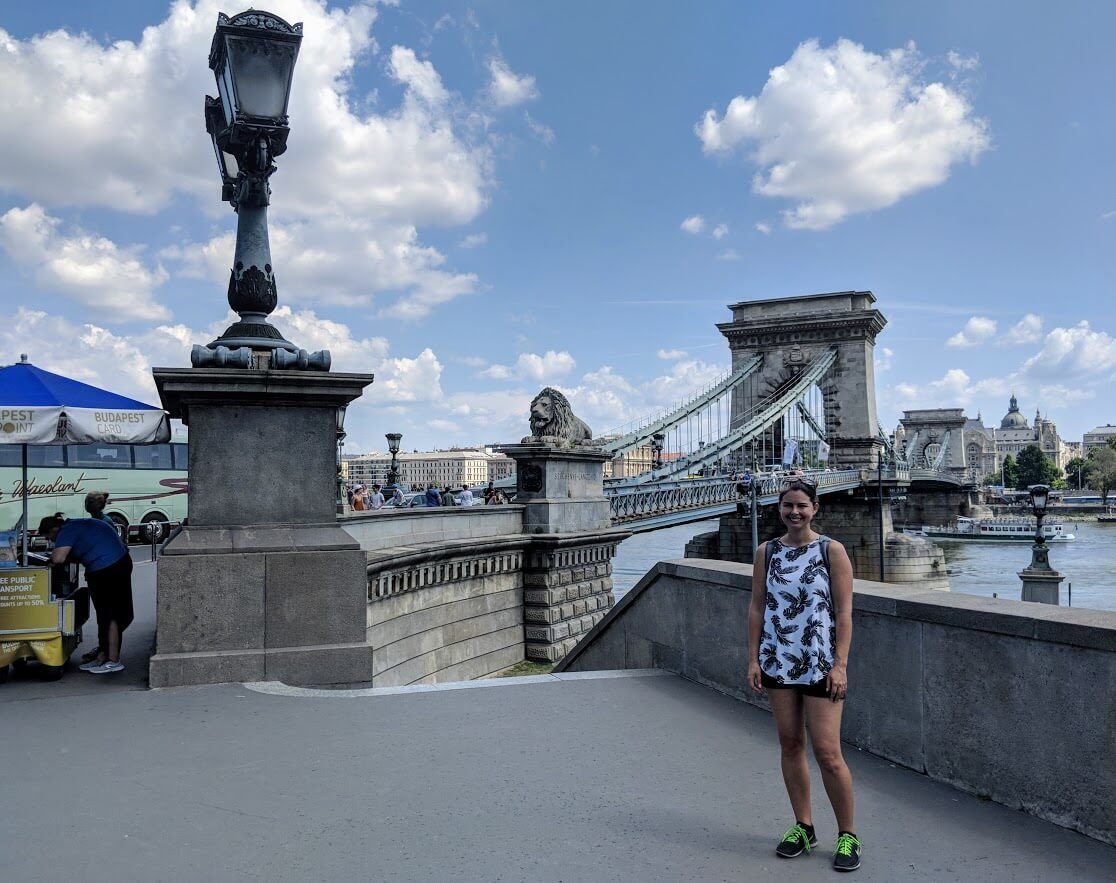 I wasn't going to write about Budapest — my tips and recommendations are quite random, as you may notice below — but I made an offhand comment to a friend on Twitter about my awesome Airbnb in Budapest and more and more people asked me for it. So I guess everyone is going to Budapest this year (except me), so here's my mini-guide to the city and maybe a cute little plea to be invited along.
The Best Budapest Airbnb (and how I know it, despite a lack of planning)
I don't really like Airbnb — I've had too many stays go far too wrong and I hate that Airbnb service fees are nonrefundable, even if you cancel or change a trip.
But frankly, Budapest hotels were too expensive during my visit, not to mention I needed to do a load of laundry and really appreciated having extra space to work (the downside of working and traveling simultaneously).
Thankfully, the Lovely Ernesto Budapest Airbnb was $45/night — yes you read that right! — and was in the center of everything while still being quiet for a good night's sleep.
It had a mini-kitchen that I barely used, but there's a grocery store just down the street if you like. Restaurants in Budapest are cheap, and there are plenty of good ones a short walk away (and an excellent coffeeshop right downstairs). It even had a small air conditioning unit, which is a rarity in this price range anywhere in central Europe, in my experience.
I walked to the historical district by heading in one direction and to the trendy Jewish quarter by heading the other way. It was close enough that I didn't feel bad about returning every day during the hottest part of the afternoon to work on my laptop in the air conditioning while streaming Friends on Netflix (hooray for strong wi-fi!). I walked practically everywhere in town, but the M1 Oktagon metro stop is close by if you're not feeling ambitious.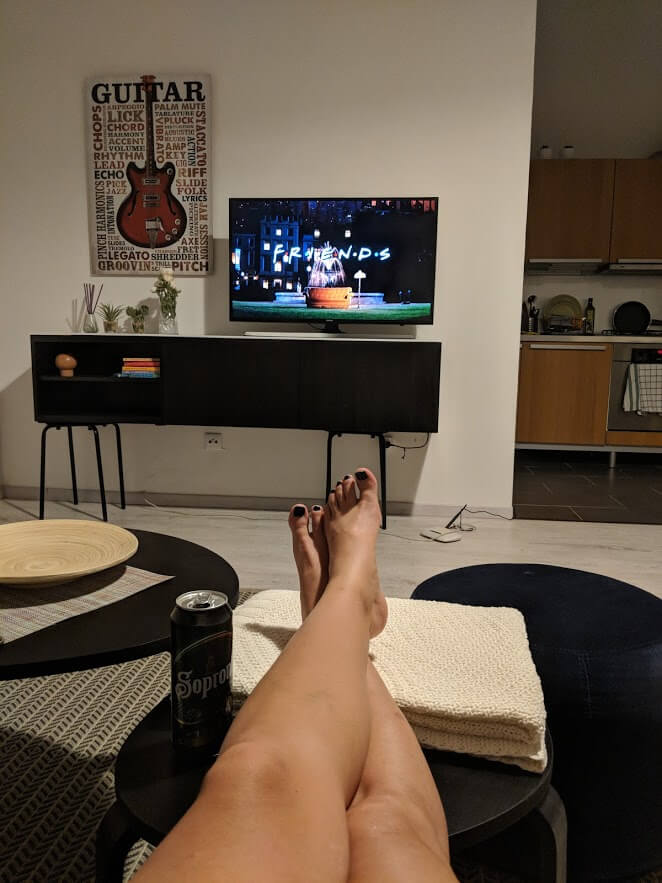 And it was really lovely to self check-in (and check-out) by getting the key from the lockbox so that I didn't have to stress when my train arrived late. No big deal about meeting up with someone.
There were three downsides to this Budapest Airbnb:
It's listed as quad occupancy. There's no way it fits 4 unless 2 of them are imaginary friends. There's a queen bed and a not-very-large dining table. Could you squeeze two munchkins on the sofa bed? Sure, but it would render the living room otherwise useless; plan accordingly.
2. It's on the third floor of the apartment building and there's no elevator. I'm fortunate to be physically-abled, but I can see how that's a dealbreaker for some.
3. They seem to only take reservations about six weeks in advance.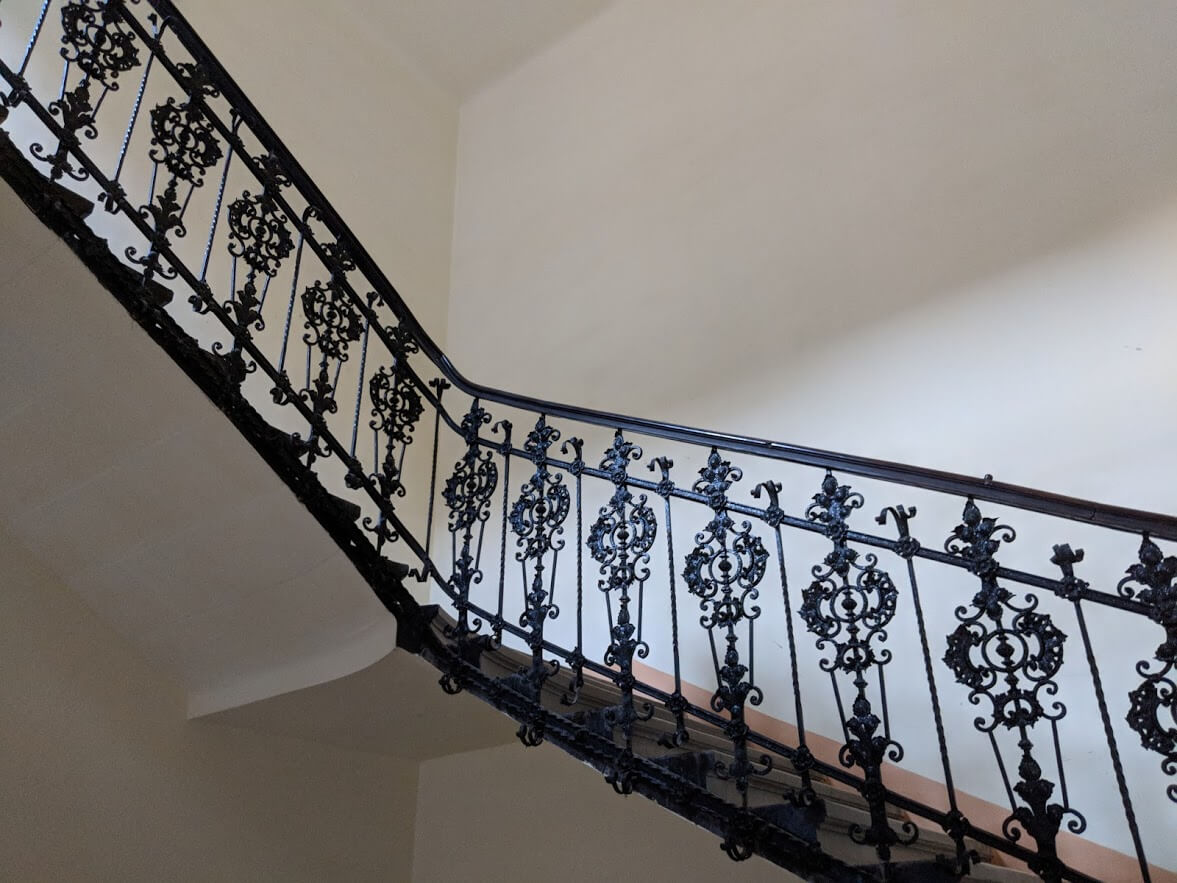 I'm sure there's a better place to stay in Budapest, but not at anywhere near $45-65/night depending on time of year. Even though I usually pass on Airbnb, this one's well worth it.
Check out "Lovely Ernesto" Budapest Airbnb

On the off-chance you've never tried Airbnb yet, you can sign up through my referral link and get $40 off your booking (they'll throw in $15 off an experience/tour also). In Budapest, that discount goes a long way!

Otherwise, go straight to booking your Airbnb in Budapest.
My Mini-Guide to the Rest of Budapest (aka a few random tips to help you enjoy your visit)
My Favorite Part of Budapest Was the Circus
Who would've thought?!
The Budapest Circus, in City Park, is part circus, part Cirque du Soleil. Go ahead and buy the best seats; at only $15, there's no reason to crane your neck.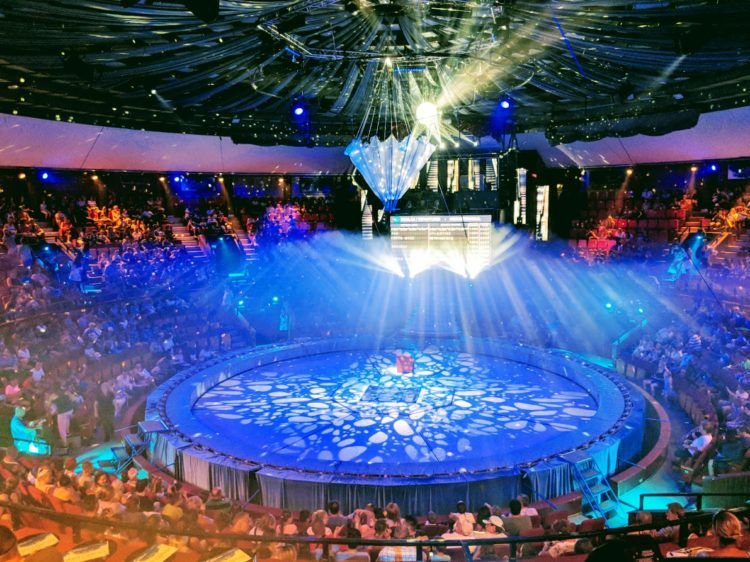 My Second Favorite Part Was the Wine
Hungary makes REALLY good wine — so good, in fact, that they barely export it so they can keep it all for themselves!
Rosé is very popular in the summer, refreshing in its natural state and even more beloved as fröccs, a spritzer. My pick? Kékfrankos, an indigenous Hungarian grape which is damn near impossible to find at home.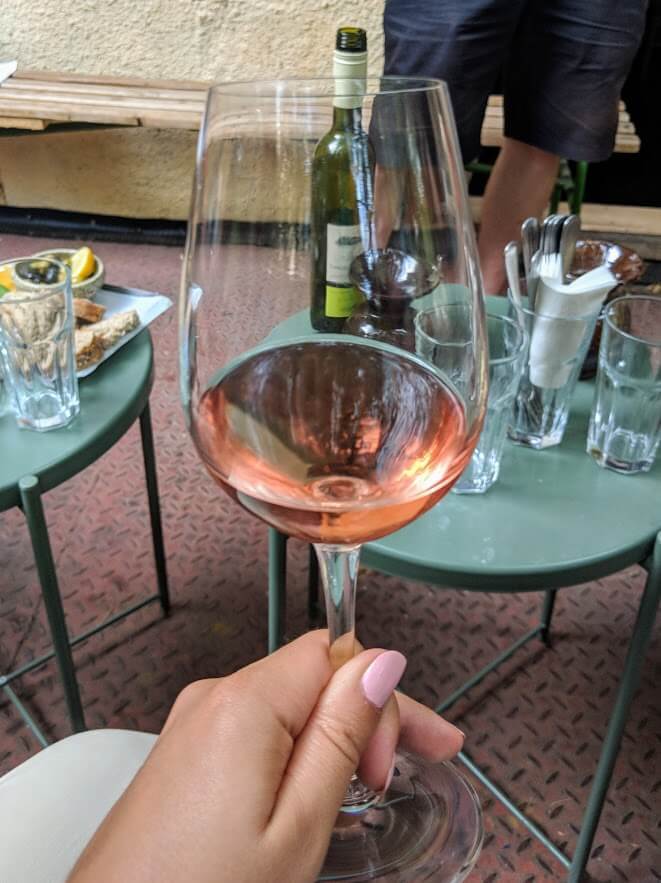 Honestly, the wine was so good and so interesting, it's deserving of its own article.
For the Love of God, Don't Go in August
Holy moly, Budapest is hot in the summer and I totally didn't expect it. Unlike other cities, a lot of restaurants didn't have air conditioning to cool off while you sit for an hour (well, the super touristy places did) and lines to popular attractions like the House of Terror snake outside in the sun. Crowds were everywhere.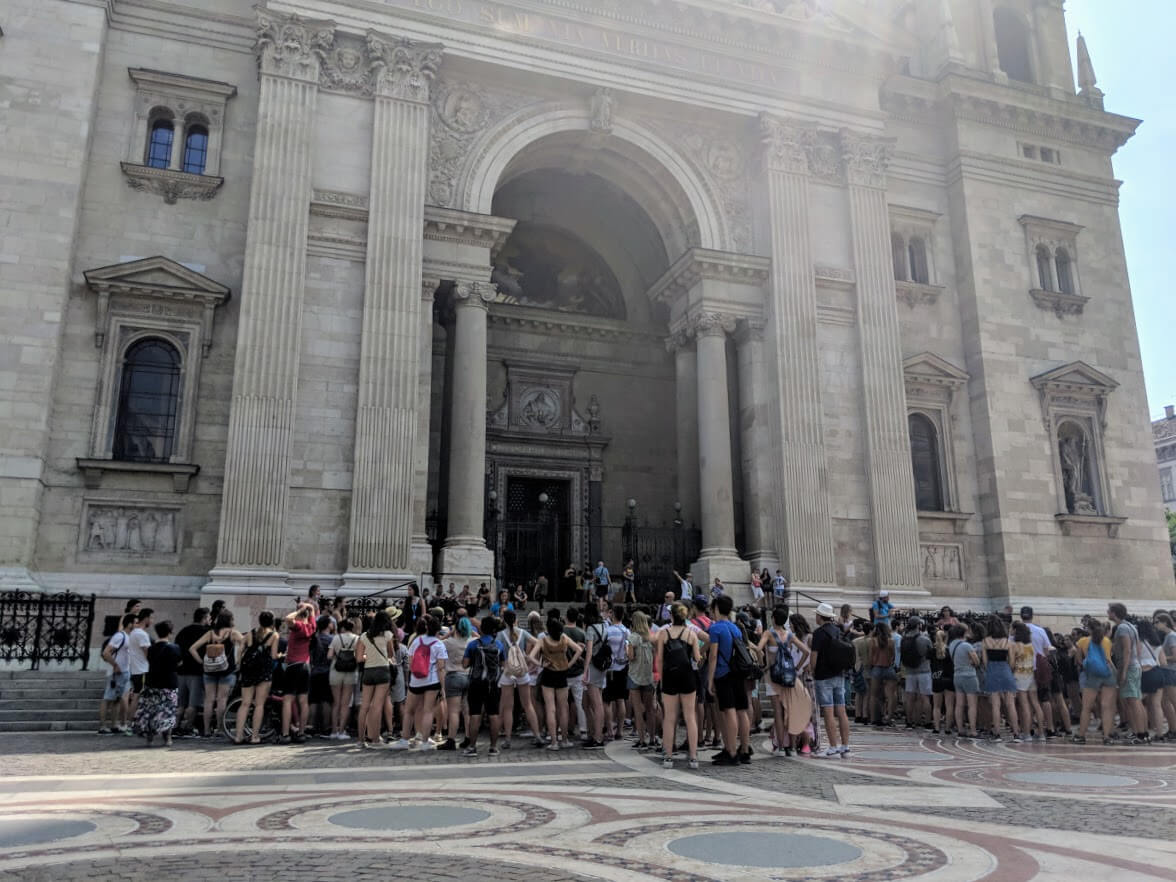 I obviously survived, but if you can, I'd suggest avoiding summer.
For what it's worth, I'm newly obsessed with these linen pants that would've been perfect for Budapest if I had owned them last year. They're lightweight but not sheer, loose but flattering, and shockingly affordable.
Get the navy and pair it with a shirt long enough to cover the drawstring and they look good enough to run around the city.
(Breathable, flowy skirts would also be excellent in summer and I'd be forever grateful if you share your favorite recommendations in the comments).
Buy on Amazon with free returns if they don't fit.
If You Do Go in Summer, Go Swimming
Budapest is well-known for its public baths and mineral springs, with the most famous being Szechenyi and Gellert Baths. I went to neither because I thought it was too hot for hot springs and in retrospect, I wish I had gone to both. (BTW — Szechenyi has a "sparty", or spa-party, on Saturday nights from 10:30pm-3am and I totally would've gone if I was there on a weekend!)
I did, however, go to the local Palatinus Bath which has hot pools indoor and outdoors, along with cooler pools that are perfect for summer and even a wave pool!
And All Year Long, Eat Ice Cream
There are two Gelarto Rosas in Budapest and I liked it so much, I went to both…twice. That's a lot of ice cream for a lactose-intolerant girl, but it. is. delicious.
Also, they make your gelato into floral art (hence the name) which is just icing on the cake.
(For what it's worth, the dairy-free sorbet is probably even tastier than the gelato — but you'll want to try every flavor yourself, based on my experience).
Take the Public Transportation
The ferry to/from Margit Island gives you the same views as a Danube river cruise for a fraction of the cost.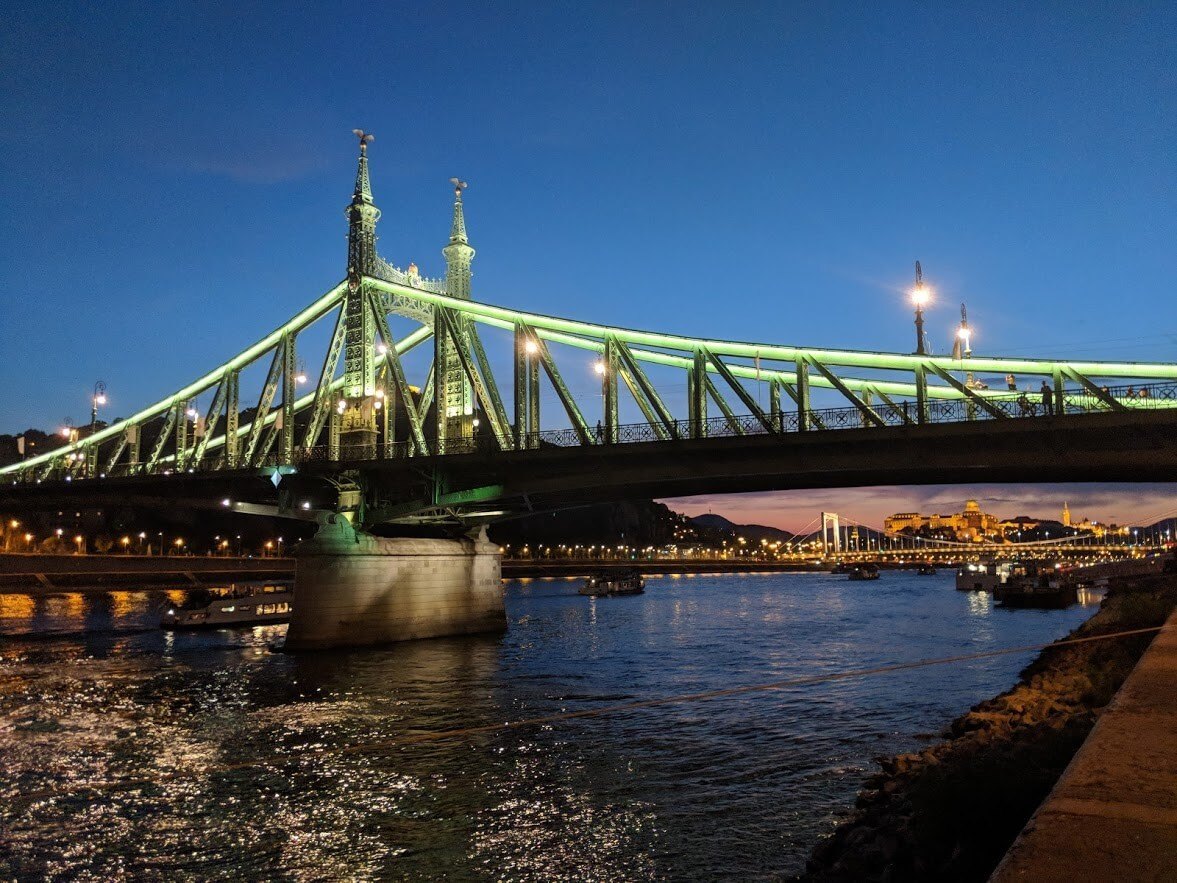 The yellow trams are adorable.
The metro stations are impressive.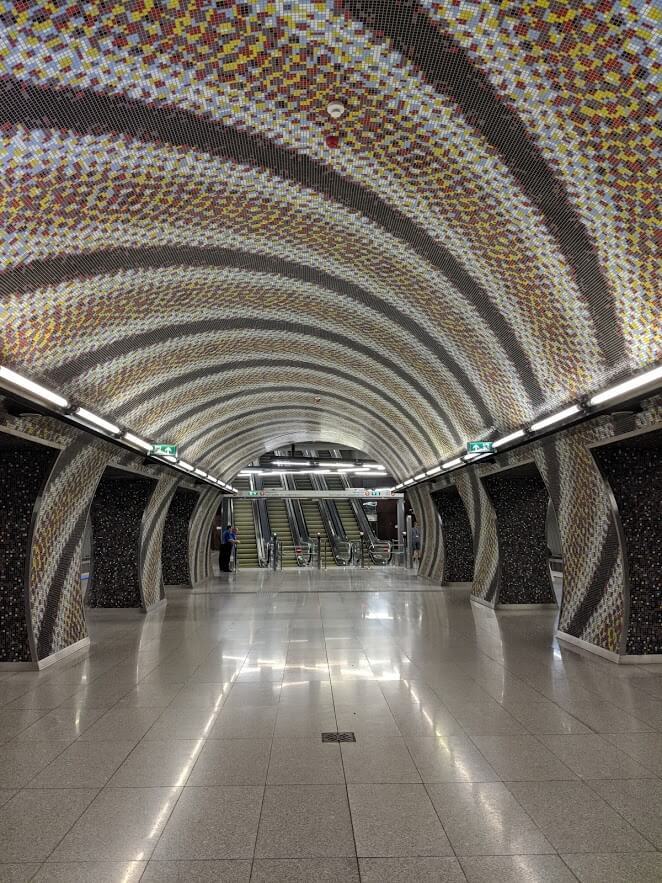 (And oh yeah, it'll take you where you want to go, too!)
Also, Eat Breakfast at the Butcher's
There weren't a lot of restaurants open for a true breakfast (I can't be the only one who wants to wait until 8:30 or 9am for a proper meal!), but butcher shops are open early and will grill up breakfast for you.
For 2 or 3 bucks, you'll get more sausage than you should eat that early in the morning, plus a schmear of sharp mustard and crusty bread.
If morning's not your thing, you can try it at lunch instead.
The Adventure Caving is Truly an Adventure
Caves bore me, unless I'm actually spelunking.
Take my word for it when I say that the caves in Budapest were anything but boring. If you have a sense of adventure, you can crawl, climb, and explore to your heart's delight.
Finally, a Few Last Things to Add to Your List
I set out to recommend my Budapest Airbnb and ended up writing 1500 words (whoops!), so I'll keep these last favorites short and let the pictures do the talking:
Don't Miss Fisherman's Bastion (it's in every guidebook and tour, so it would be hard to accidentally skip)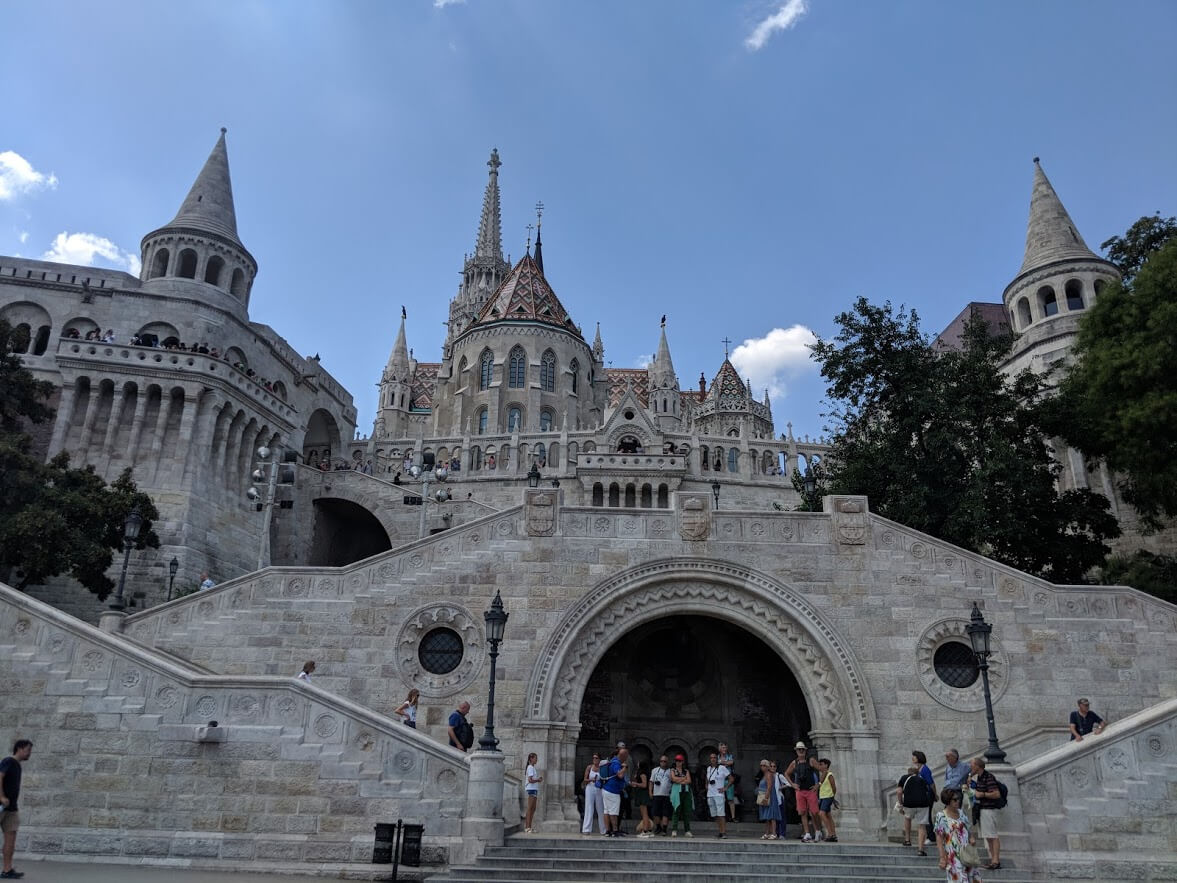 Eat at Mazel Tov, for the garden setting as much as the yummy food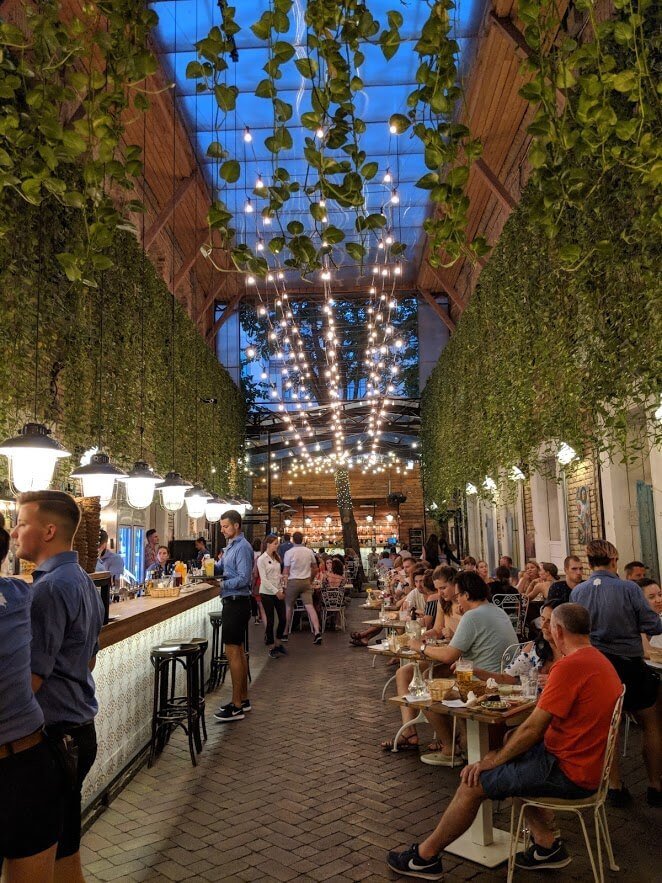 Walk Margit Island on a pretty day, for fountains and gardens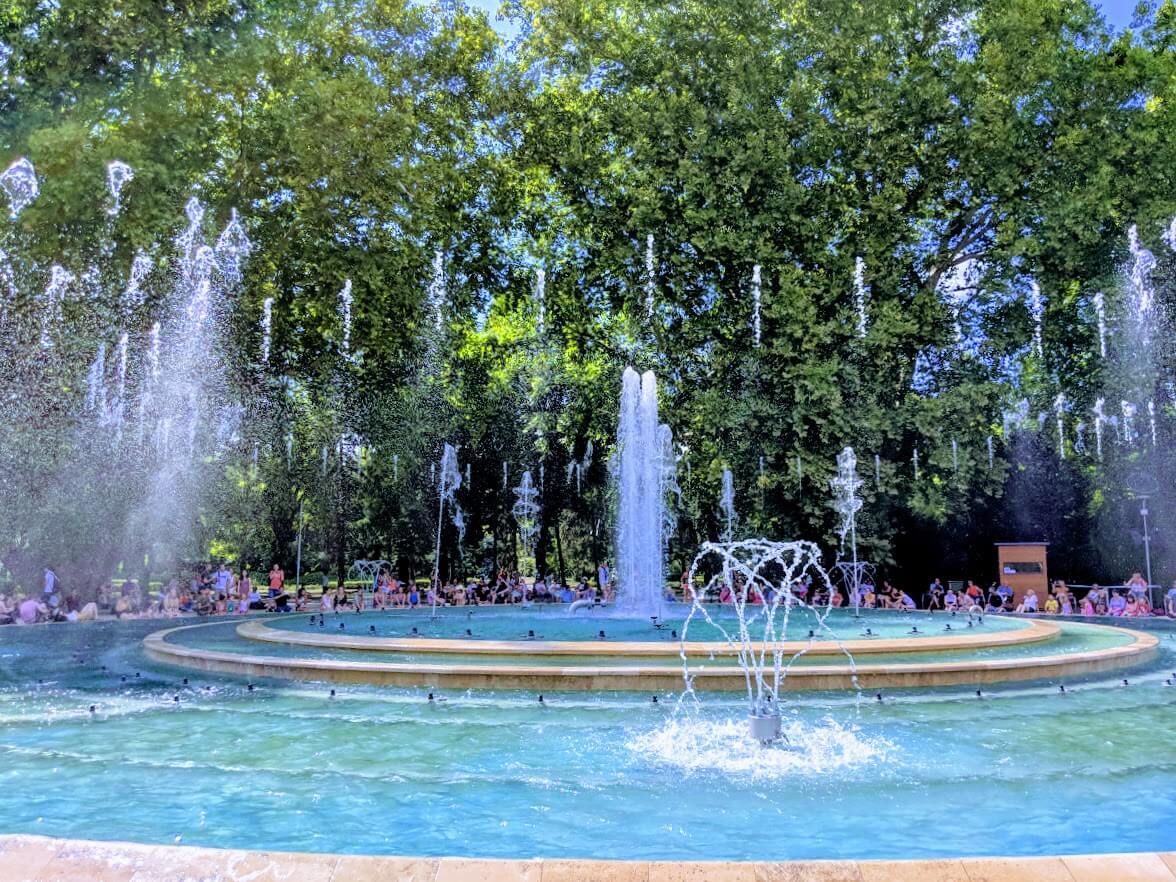 I didn't realize how much I wanted to go back until I wrote this all here — but Budapest is a magnificent city in Europe!