This post may contain affiliate links. As an Amazon Associate I earn from qualifying purchases.
* * *
With its indigenous culture and delicious food, there's no surprise that Oaxaca is a popular Mexican destination. But if you're planning a trip to this remarkable city, you might be wondering "is Oaxaca safe?" While, like anywhere, there is a possibility that a problem will occur, in general Oaxaca is safe to visit.
Oaxaca Mexico Travel Warnings
The United States Department of State has issued a number of travel warnings regarding trips to Mexico, but the Oaxaca region is specifically excluded from this list and considered safe to visit.
As of February 2020, the US State Department has ranked the state of Oaxaca with a Level 2 travel warning. Although that sounds a little ominous, all that means — in their own words — is "exercise increased caution". That's good advice anywhere in the world: keep your wits about you and don't put yourself in unsafe situations and you shouldn't expect any issues.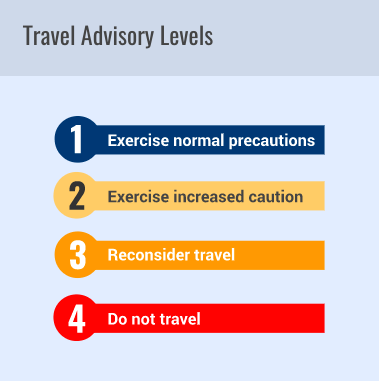 There are currently no warnings or restrictions for the city of Oaxaca, including day trips to areas like Monte Alban.
Know the Difference: Oaxaca City vs Oaxaca State

Oaxaca is the name of both a city (discussed here!) and a state in Mexico. Oaxaca city is safe to visit.

However, there is an advisory for the isthmus region of Oaxaca state, which is roughly a 4.5 hour drive away from Oaxaca city (in other words, far removed from where most travelers go).

If you're looking for a beach getaway in Oaxaca state, stick to Puerto Escondido or Huatulco, both of which are safe.
Oaxaca Travel Safety Concerns
As safe of a city as Oaxaca is, there are still the same minor risks you might experience anywhere in the world.
Petty crime, like pickpocketing, is possible particularly in touristy or crowded areas. More blatant theft is also possible, especially for travelers walking alone after night.
Oaxaca has also been the center of some protests and political demonstrations. Most of these are non-violent and non-disruptive toward travelers, but that is always subject to change. As recently as January 2020, there were a few road blockades on the highway, asking drivers to make a "voluntary donation" in order to pass while traveling toward Mexico City or Oaxacan beach towns. Like everywhere in Mexico, it's always good to allow extra time in your schedule in case of unexpected delays — but that's more likely to be traffic than a demonstration!
There are also natural phenomenons to take into account when considering a trip to Oaxaca. During the rainy season (May through November), there is a chance of flooding rains or dangerous conditions on the roads. Oaxaca also lies in an earthquake zone and quakes can strike without warning. Most travelers don't encounter these problems, but you should be prepared with normal precautions just in case.
Buying travel insurance can be a good way to help protect yourself financially in case you encounter issues. Most policies will reimburse you for stolen items, medical expenses, and possibly even the costs of cancelling a trip if needed. Find out if you need travel insurance.
Don't have a travel insurance policy yet? My pick is always RoamRight.
My Personal Experience as a Solo Female Traveler in Oaxaca Mexico
I've had the privilege of visiting Mexico on multiple occasions — and Oaxaca is one of the easiest cities in all of Mexico. I think it's great for first-timers, whether that means your first time in Mexico or your first time traveling solo.
Oaxaca is great because there's enough tourist infrastructure to keep you in your comfort zone. You'll find English speakers at some (but not all) hotels, restaurants, shops, and tours. If you have a problem, it's not hard finding someone to help.
It's also a great spot because the city tends to stay up late. I'm not much of a nightlife person (and never have been), but since it gets dark by 7pm, it's comforting to have big groups of locals out afterwards instead of wandering alone on the streets. Safety in numbers!
Since I was by myself (and also because I'm not much into partying), my typical evening would be an 8pm dinner and a 9pm stroll afterwards for people-watching. Some nights I'd stop for a drink (just one, to be on the safe side!) but I was always back in my hotel room around 11pm when there were still plenty of people around for my walk back.
Oaxaca Safety Tips
All the situations are rare and most people will never have a problem. You should be relieved that the city is essentially safe!
Still, here are some travel safety tips to help minimize your risk:
Keep valuable items like watches or cell phones hidden from view. No matter how safe a city is, it's never a good idea to wave around flashy items. I wear a decoy wedding ring and leave my real one at home
Don't carry your passport with you. There's no reason you'll need it while sightseeing, so keep your passport left securely at the hotel so you don't have to make an emergency trip to the embassy.
Split your cash and cards instead of keeping it all in one place. I like to divide my cash between my wallet, a pocket, and some saved back at the hotel. Same for my credit cards. That way, if someone pickpockets me, I've still got a secret stash somewhere else.
If you absolutely have to carry your passport or large sums of money with you at any time (like to or from the airport), I recommend hiding it in anti-theft underwear. Yes, you read that right — underwear with pockets to keep your valuables safe. Way more reliable than a money belt in my opinion!
Don't get drunk. Make smart choices and don't lower your inhibitions. Be honest with yourself about what your tolerance level is and think twice before ordering another round of mezcal.
Be smart at night. Oaxaca is lively at night and you shouldn't be afraid of missing out entirely from Oaxacan evenings, but there's a big difference between being out at 11pm and staying out at 3am. Stay with a buddy or group if you can, have a restaurant call you a taxi back to your hotel, and don't wander down dark alleys.
Steer clear of political demonstrations. No matter how curious you are or if you support the cause, remember that tensions are high. It's best just to pass on by.
Where to Stay in Oaxaca to Stay Safe
For safety, especially if you're a solo traveler, I recommend staying in the center. Not only is it convenient to be in the middle of things, but it also means that you'll have others around after dark when you walk back to your hotel. These hotels are also more likely to have English-speaking staff to assist you with any issues (or just to help with recommendations).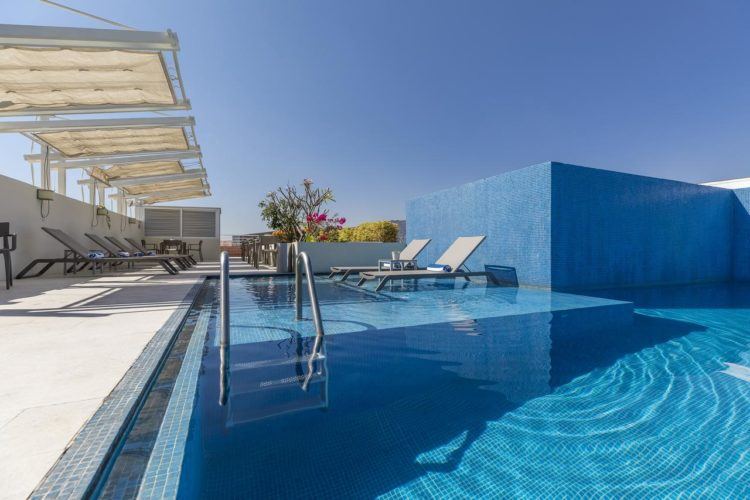 My top pick is the Hotel Parador de Alcala. It's popular, so you'll want to book early before the cheap rooms get snapped up. Bonus: it has a rooftop pool!
If that hotel isn't what you're looking for, choose something that's near the Cathedral and Templo de Santo Domingo. This area is packed with restaurants and bars and you shouldn't have any trouble going out and staying safe.
The Grana B&B looks beautiful and spacious and the Hotel Casona is great value. If you prefer a social setting, try Iguana Hostel — it has a perfect location and would be a good way to meet other travelers.
Oaxaca is a vibrant, colorful city and you should feel completely safe in enjoying it. In a country where unfortunately there are some dangerous sections, Oaxaca remains a secure oasis. Be sure to do the little things to avoid problems and you'll have a great time in this beautiful city.
Looking for more information to plan your trip? Read my full guide to Oaxaca Mexico or check out all my Mexico articles.