This post may contain affiliate links. As an Amazon Associate I earn from qualifying purchases.
* * *
Independent travel in China is easier than you think thanks to high speed rail. Unlike buses, it's easy to figure out and for the most part, trains run efficiently on schedule. As of 2019, there are 200+ departures on the train from Shanghai to Nanjing, making it incredibly easy to add in a side trip.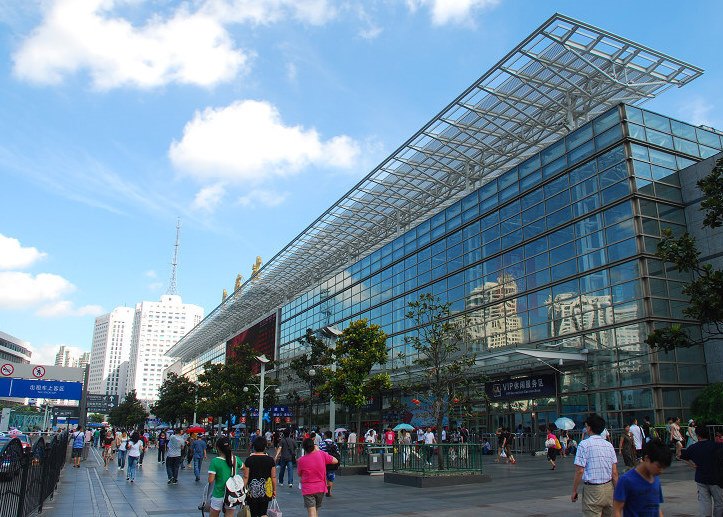 The Fastest Shanghai to Nanjing Train
Although you'll find a train departing several times an hour for this route, there are a few "G" high-speed trains going nonstop between Shanghai Hongqiao and Nanjing in as little as 59 minutes.
Amazingly, there are a even a few trains from the more convenient Shanghai Railway Station to Nanjing that complete the journey in just 1 hour 8 minutes, making this the fastest option for most travelers. These are also G-type bullet trains which make just one stop in-between at Suzhou.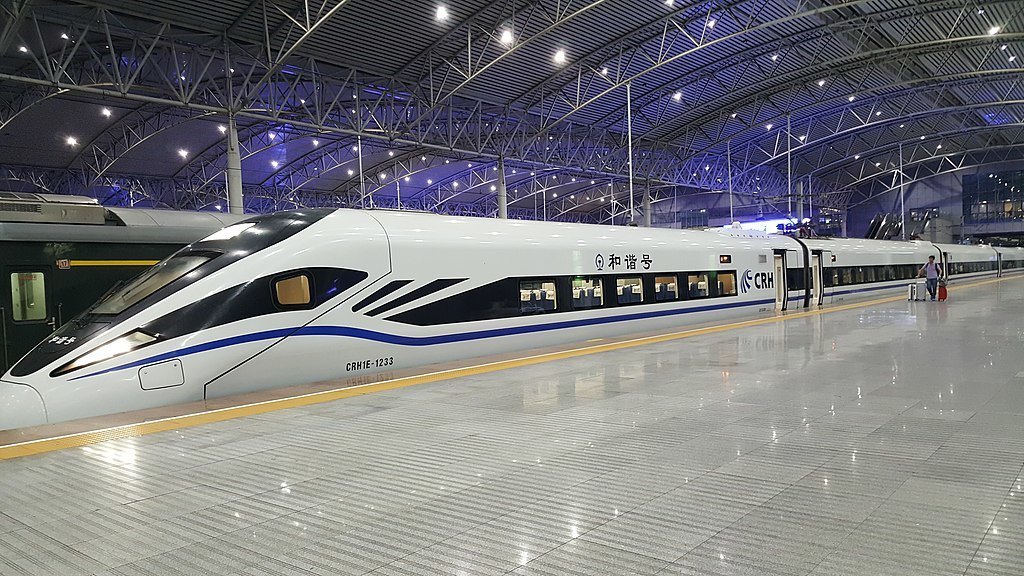 If the schedule on the super high speed trains doesn't work for you, there are alternate trains taking 1.5-2 hours that depart with much greater frequency.
Shanghai vs Shanghai Hongqiao

The most convenient trains leave or return to Shanghai Station, which is a quick metro or taxi ride away from People's Square and popular tourist hotels.

On the other hand, Shanghai Hongqiao Railway Station is really far from the center, although it is connected by metro.

Both are major hubs with tons of trains leaving at all hours, so expect them to be busy no matter when you're traveling. Fares are roughly the same, so don't let that be a deciding factor.

Wondering about Nanjing Station vs Nanjing South? There's no clear winner here. Both are relatively convenient to the most popular things to do in Nanjing, so take a quick peek on Google Maps to see if one makes more sense for your particular hotel.
Seating on the Train from Shanghai to Nanjing
There are three classes of service on the fast trains between these cities.
Second class is a shade nicer than economy class on an airplane.
First class is similar to a standard seat on Amtrak or European trains.
Business class lays down flat so you can nap, although that's hardly necessary on a 1-hour trip.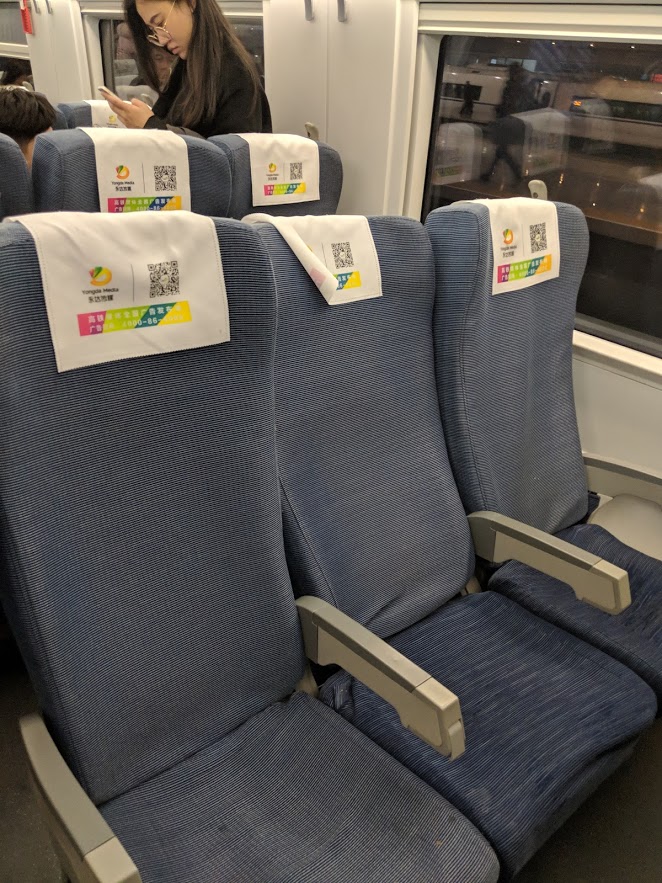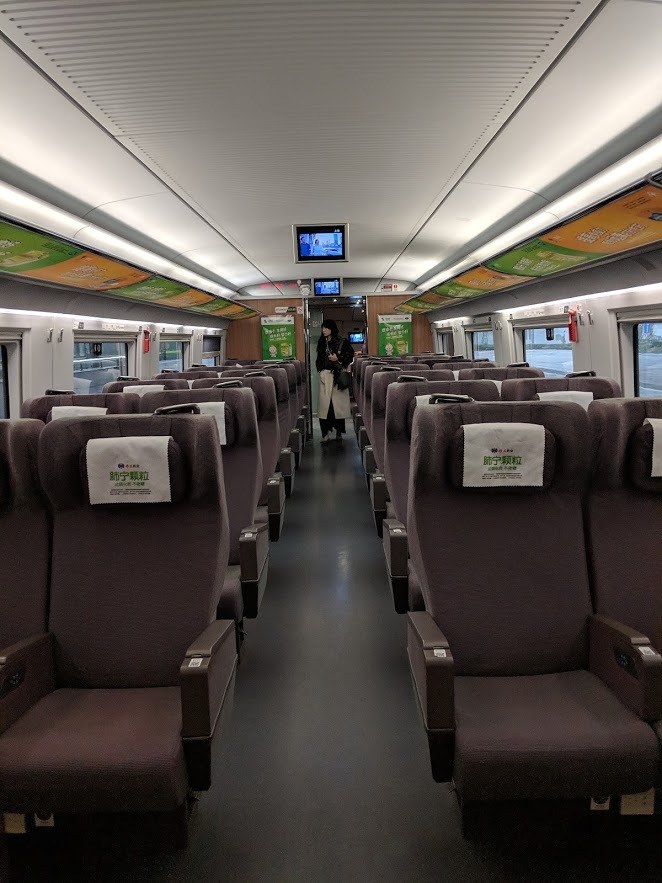 I tried both first and second classes (one in each direction) and for a 1-hour journey, I'd recommend saving your money and selecting second class. If you're riding the train in China on other, longer routes, I think the upgrade to first class is worth it for 3+ hour journeys.
Most second-class seats between Shanghai and Nanjing are $20 while first class is $35, as of March 2019.
If money is an issue, you can take the old, slow trains (about 4 hours!) for about $6.
Buying Tickets from Shanghai to Nanjing
The easiest place to check the train schedule for your preferred dates is at Trip.com. You can filter by preferred stations or type of train or sort by speed.
Once you know which train you want, you can also buy directly from Trip.com up to 60 days in advance. I think this is the easiest place to checkout and they are a very reputable agency.
The most popular trains can and do sell out. Once you know your preferred schedule, don't hesitate to make your purchase. If for some reason your plans change later, you're allowed to refund or change your ticket for free (once) as long as you do it before your trip. If your train has already departed, you can still change to a later train for free on the same route but you cannot get a refund.
When you make reservations online, you'll either need to pick up your tickets in-person at the station window or pay a few extra dollars to have them delivered to your hotel in advance. I can vouch that picking them up in person is very easy, but like everything in China, you'll have to allow time for standing in line (e-tickets are coming "soon").
For what it's worth, you can totally buy tickets with cash at the station, assuming there are still seats available.
Chinese Train Station
When you arrive at Shanghai train station, tickets in hand, you'll need to have your passport ready for an agent to manually verify your identity (only Chinese locals can use the automated machines). You'll also put your bags through an x-ray. Even if lines look long, it moves quickly because everyone in China is used to the process! Security is looking for weapons and explosives and isn't worried about shampoos or other liquids, so you don't have to take anything out of your bag.
Both Shanghai and Nanjing train station have western-style toilets, fast food options, and free water dispensaries (hot and cold).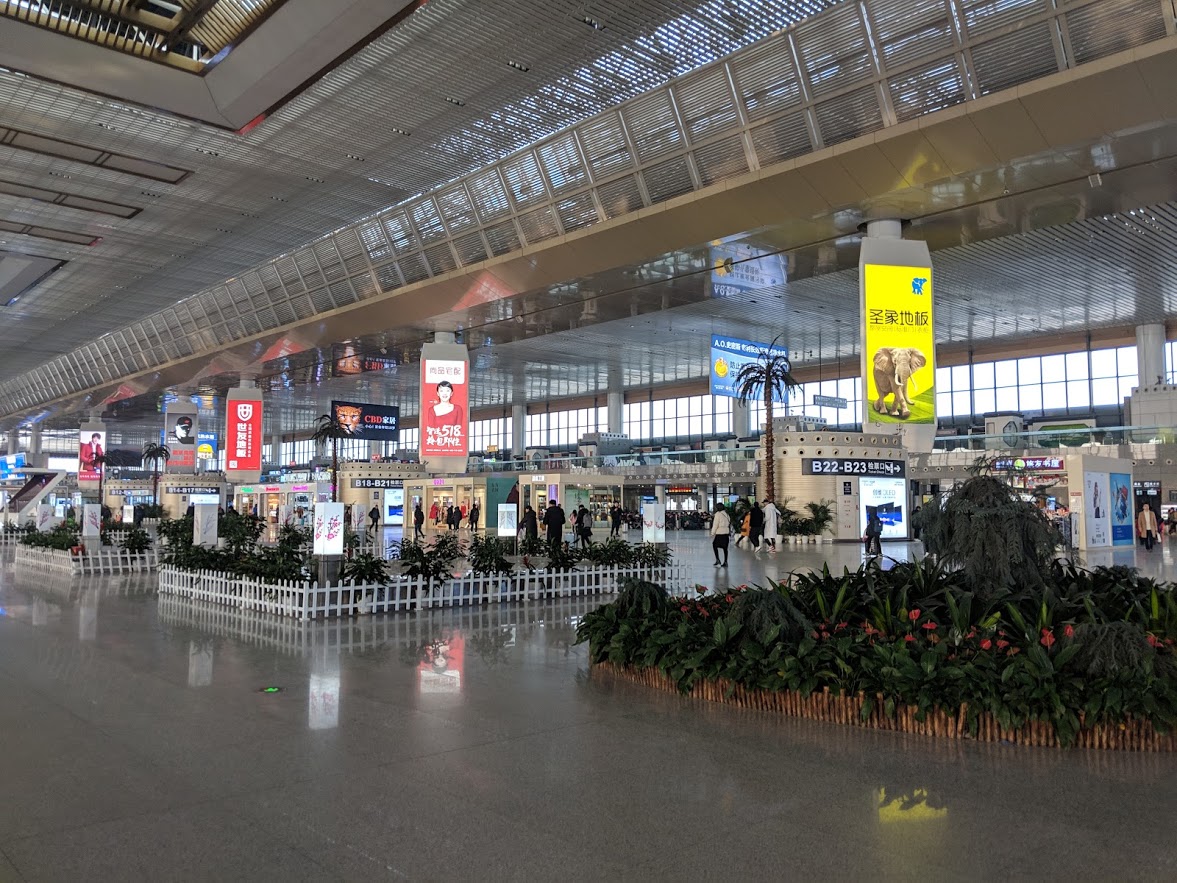 Finding your gate is relatively easy. When you look at the departures board, I found it easiest to match up your train number (e.g. G7004) rather than looking for city names. Gates close 5 minutes before departure, so be ready at your gate.
Onboard the Train
Seats onboard are assigned — you'll want to look at the top right of your ticket for your car number and seat number. It will look something like "02-05A", meaning car 2, seat 5A. When in doubt, ask 请问我的座位在哪里? and someone will help.
High speed trains have western-style toilets, 220V electrical outlets to charge your phone or other devices, and hot water dispensers.
If possible, you should pack your own snacks, but in a pinch, most trains have a restaurant car and/or snack trolley.
Hold on to your ticket!

You'll need your train ticket for security, again for boarding the train, and again when you leave your arrival station (that's important!).
Arriving in Nanjing
Both Nanjing railway stations are well-connected to the city by metro, making it easy to continue on your visit after riding the train from Shanghai to Nanjing.
All in all, high speed railway is a great way to travel in China.
Curious about Nanjing?
Watch the video below for a quick overview of my time in the city or check out my other articles: