This post may contain affiliate links. As an Amazon Associate I earn from qualifying purchases.
* * *
If you haven't been to Iceland yet, you're missing it out. It might just be my new favorite suggestion for a long weekend getaway. If you live on the US east coast, it's actually faster to fly to Reykjavik than to California. Here are my Iceland travel tips for an easy and enjoyable trip.
Iceland Travel Tips
How to Get to Iceland
If you're starting in the United States or Canada, hop on a nonstop flight hubs like from Boston, Chicago, Denver, New York, Minneapolis, Orlando, Seattle, Washington DC or even Anchorage! This is faster than connecting through other European cities because you won't have to backtrack (continental Europe is pretty far out of the way).
Planning on visiting both Iceland and other European destinations? No problem: Reykjavik makes a great option for a stopover on your way to Europe. IcelandAir allows up to a 7-day stopover on your way to elsewhere in Europe at no additional charge.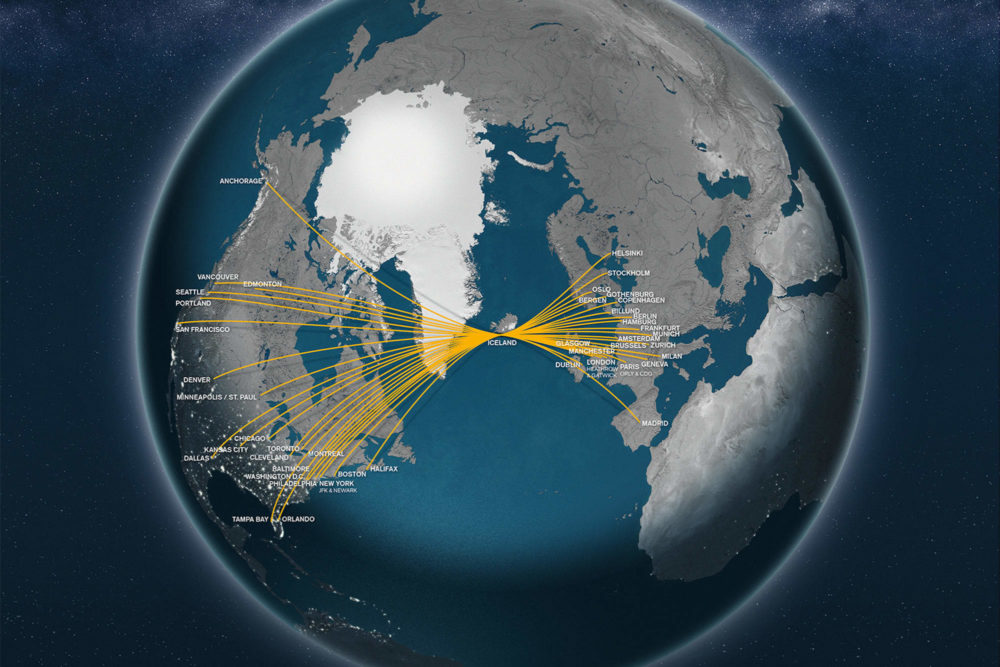 Since Iceland is part of the Schengen treaty, you won't need to pull out your passport when flying between Reykjavik and other European/Schengen members.
Do Americans need a visa to visit Iceland?
Nope, just show up. Passport control is fast and simple. We were through the line in less than ten minutes.
Is Iceland Safe?
Iceland is one of the safest countries in the world. Petty theft is a rare occurrence and violent crime is practically non-existent. While I wouldn't recommend asking for trouble, taking standard precautions should be more than adequate throughout your trip.
When is the Best time to Visit Iceland?
The absolute best time to go to Iceland (at least in my opinion) is the month of September: weather is good, tours and activities are still running, most highland roads are still open, crowds are lower, and prices are cheaper. You also days with enough daylight to work with and perhaps even the chance to see a glimpse of the northern lights at night.
Even though the best weather is in summer, I'd avoid the peak months of June through August. Iceland is extremely popular now, to the point of being overtouristed (at least in the areas surrounding Reykavik, the Golden Circle, and down to the south coast near Vik). If you must visit in the summer, I recommend spending the majority of your time outside of these areas: head to the interior, the east coast, the north coast, or out to the west fjords.
If you'd like to visit Iceland in winter — I did! — my recommendation is to go in February or March. If you're there in December especially, the days are short and dark because the sunrise is very late and the sunsets in mid-afternoon. Because of that, you won't have a lot of daylight to appreciate the scenery.
Any health concerns?
No more so than at home. Feel free to sample the weirdest foods you can find (and I promise, you'll find them) and drink water straight from the tap — it's delicious! No need for any special immunizations or medications on this trip. If you head there during winter, dressing for the weather will be your biggest concern.
Read More: How to Dress For Winter Trips (Plus Packing Tips!)
Is Iceland Expensive?
I was really concerned that Iceland would be outrageously expensive, and I won't lie to you: it's not cheap. However, I thought that costs were manageable as long as you budgeted ahead of time.
Overall, I'd say it was a tad cheaper than London with hotel rooms going for $100/night in winter or double that in summer. Watch out for guided tours that are insanely expensive (some day trips costing $300 per person per day), but luckily it's easy to travel independently and save that way. Check out my related post on expenses in Iceland for more tips.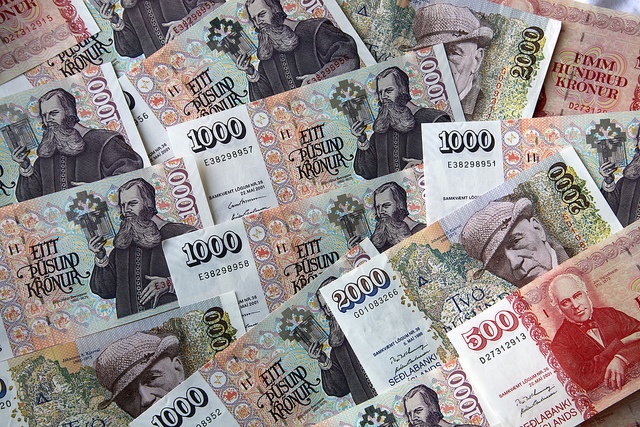 How do you pay?
Iceland's official currency is the krónur, and you'll find ATMs easily in Reykjavik and at gas stations and other locations throughout the country. However, credit and debit cards are widely accepted — even preferred — everywhere in the country. Bring a card with no foreign transaction fees and you'll be set throughout your trip. At the time of our trip, 1 USD was worth about 110 krónur (for simple math, we just assumed 1 krona = 1 penny).
What's the weather in Iceland?
Highly variable.
Icelanders are famous for saying, "If you don't like the weather, wait five minutes" and although I've heard that around the world, it's literally true in Iceland. We had blue skies followed by white-out snowstorms within the same morning and temperatures ranging from 10 below with the wind chill to a balmy 40 degrees Fahrenheit in December.
Summers stay mild, with temperatures frequently in the 50s or 60s and warm days in the 70s (the highest temperature on record is 86). No matter what time of year you go, dress in layers and bring a waterproof jacket.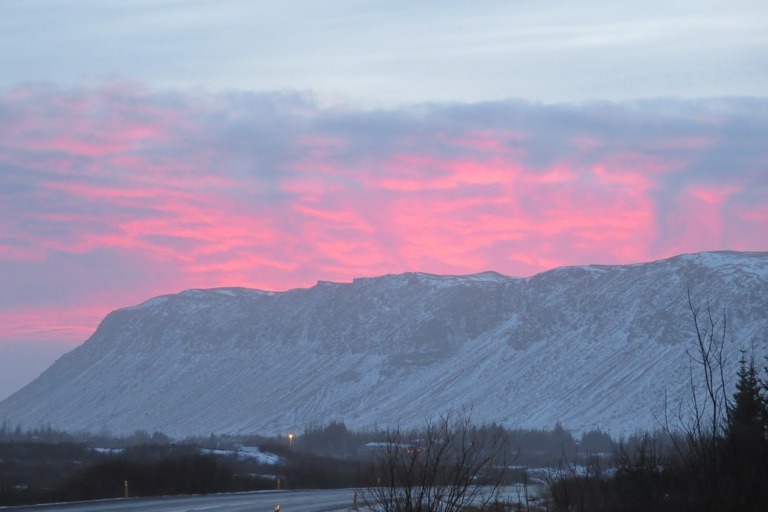 Are the locals friendly in Iceland? Any tips on making communication easier?
Unfortunately, we didn't hit it off with any locals the way I have in many other countries. Everyone we met was respectful and polite, but I wouldn't say we were making friends left and right. To be fair, we were only in the country a short time and often were out and about in areas where very few other people were. However, communication is very simple because just about everyone speaks fluent English!
How do you get around?
If you're only going to Reykjavik, you can count on getting everywhere you need to be by walking or taking public buses. The city is quite compact and you'll be able to walk to all of the area attractions. However, much of the country's beauty lays outside of the capital and for that you'll likely need a rental car or a guided tour because intercity bus service is infrequent.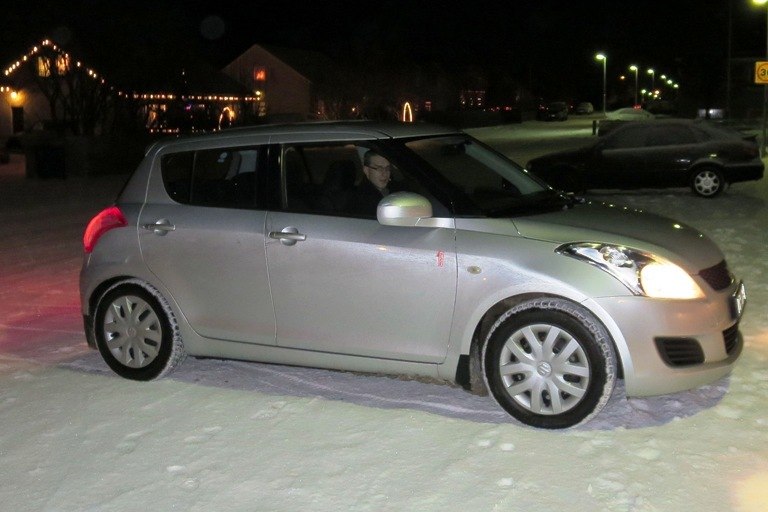 Driving in Iceland was very straightforward; if you can drive at home, you can drive on the uncrowded roads of Iceland.
Was the food good in Iceland?
Do you like lamb? Do you love seafood? If so, you're in for a real treat! The lamb was melt-in-your-mouth tender and the seafood was always incredibly fresh. Try the 'lobster' (I'd describe it more of a langoustine due to its small size and sweet taste) and any of the fish that was caught that day. Reykjavik in particular is known for some amazing restaurants, especially if budget is no object.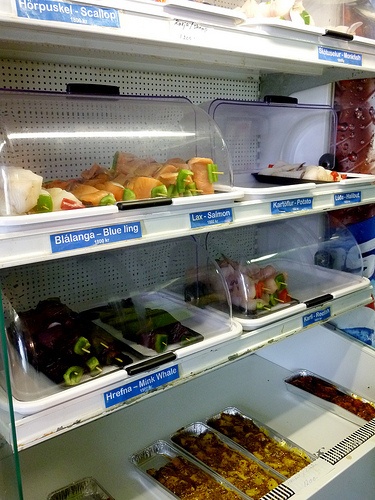 There were plenty of other foods on the menu that might not be delightful: fermented shark, smoked puffin, or minke whale. Make your own choices on what you want to sample, but everyone should be able to find something they like to eat.
What should I see? Anything overrated?
My one recommendation to you would be to get out of Reykjavik, if only for one day. Iceland has incredible landscapes, ranging from volcanic rock to waterfalls to glaciers to hundreds of miles of coastline. If you enjoy nature, this is the country for you!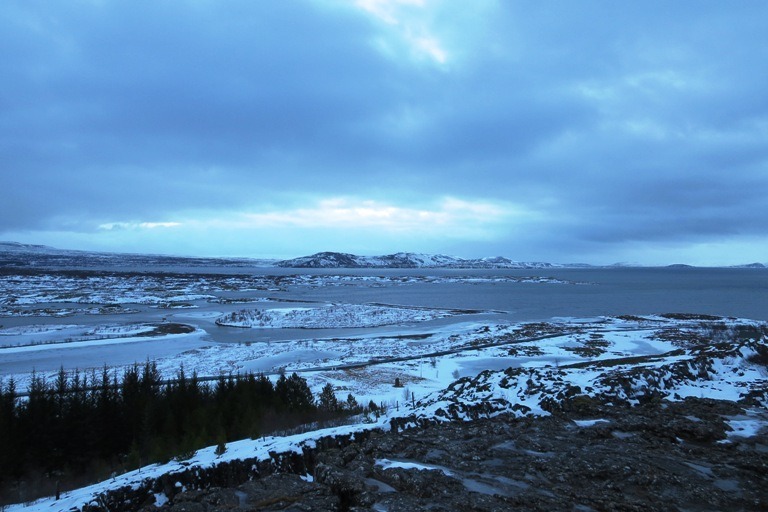 I personally felt the Blue Lagoon, a geothermic spa, was a little overrated. It's very expensive and dreadfully disorganized. I'd highly recommend going to an outdoor pool, but I wouldn't say that it has to be the Blue Lagoon specifically.
Read More: No One Told Me The Blue Lagoon is Crowded and Disorganized
What to Buy in Iceland
All over Reykjavik, you'll find stores selling clothing and accessories made from wool, some of it handmade. None of this is cheap, but I found many beautiful pieces and I'm kicking myself for not buying any! Instead, I bought some leather (lamb) gloves that I adore. If you need winter gear of any type, you'll find it here (although it won't necessarily be cheap).
For a cheap Iceland souvenir, you may want to pick up a bottle of pylsusinnep, the sweet brown mustard beloved on hot dogs all over the country.
Any last thoughts?
I almost didn't book this trip to Iceland because I wanted to "do it right the first time", which meant two weeks in the summer to drive the perimeter and also see a touch of the interior. As an outdoor enthusiast, that sounded incredible. Instead, we went for less than a week and barely scratched the surface but still had an amazing time! If you get the opportunity to go, just do it!
* * *
Want more information about visiting Iceland?
Check out my complete Iceland travel guide for information on pricing, restaurants, the Golden Circle, and more!