This post may contain affiliate links. As an Amazon Associate I earn from qualifying purchases.
* * *
Of all the things I did in Nicaragua, seeing lava at Telica Volcano was what I was looking forward to the most. I'm semi-obsessed with volcanoes and in prior years have hiked to inactive craters, climbed through lava tubes, and driven through desolate landscapes. Despite all this, I had never seen red hot glowing lava and Telica was my chance to change that.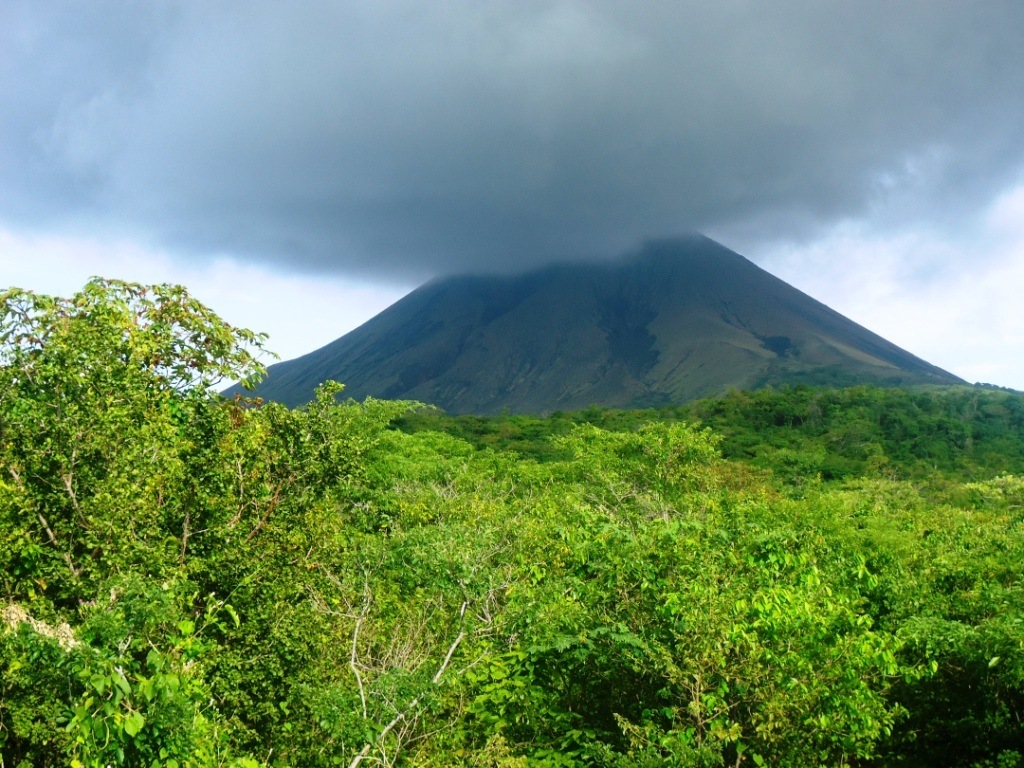 My original plan for visiting Telica Volcano was to head on an overnight hike and camping trip there with Quetzaltrekkers, the group I volcano boarded with. However, after dealing with massive dehydration on the short hike to the top of Cerro Negro, I wasn't thrilled by the idea of hiking several hours in 90+ degree weather with a heavy load of water and camping equipment in an ill-fitting backpack. My soft-core inclinations won, and I paid for the privilege of traveling via 4×4 instead.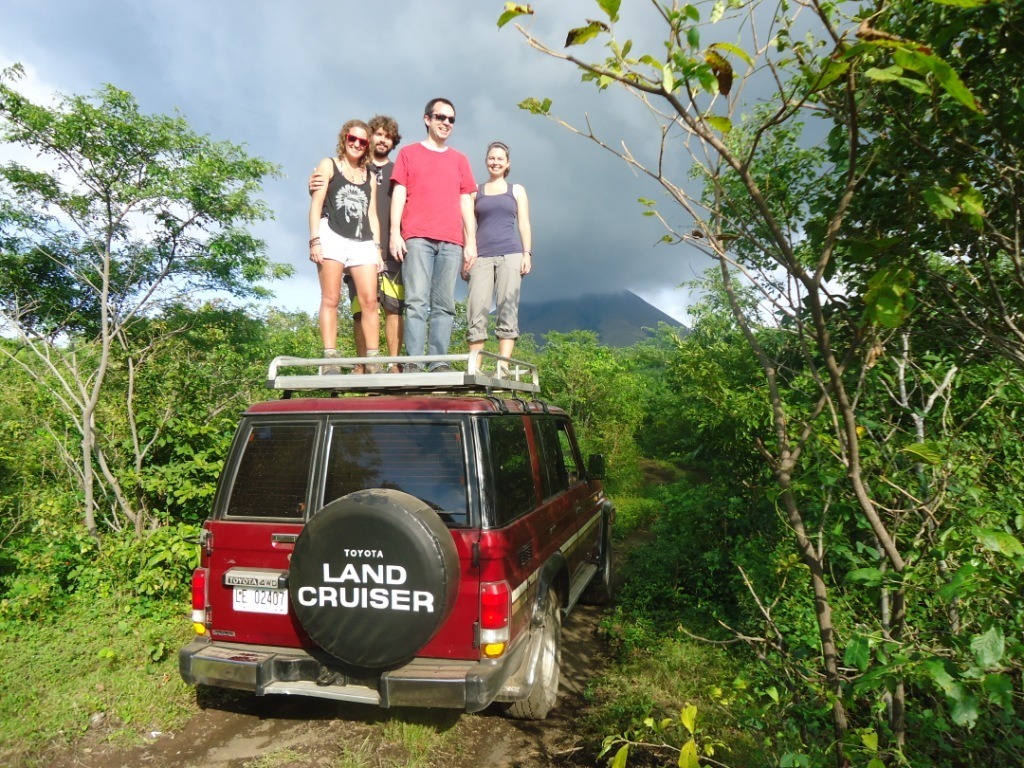 After tackling boulders, giant roots, and narrow, muddy "roads", we eventually came to a point where we could drive no further (amazingly, this was much farther than I would have guessed by the state of the trail). At this point, we were ready to hike the final hour or so up to some fantastic viewpoints. Hiking in late afternoon, when it had started to cool down, wasn't particularly difficult.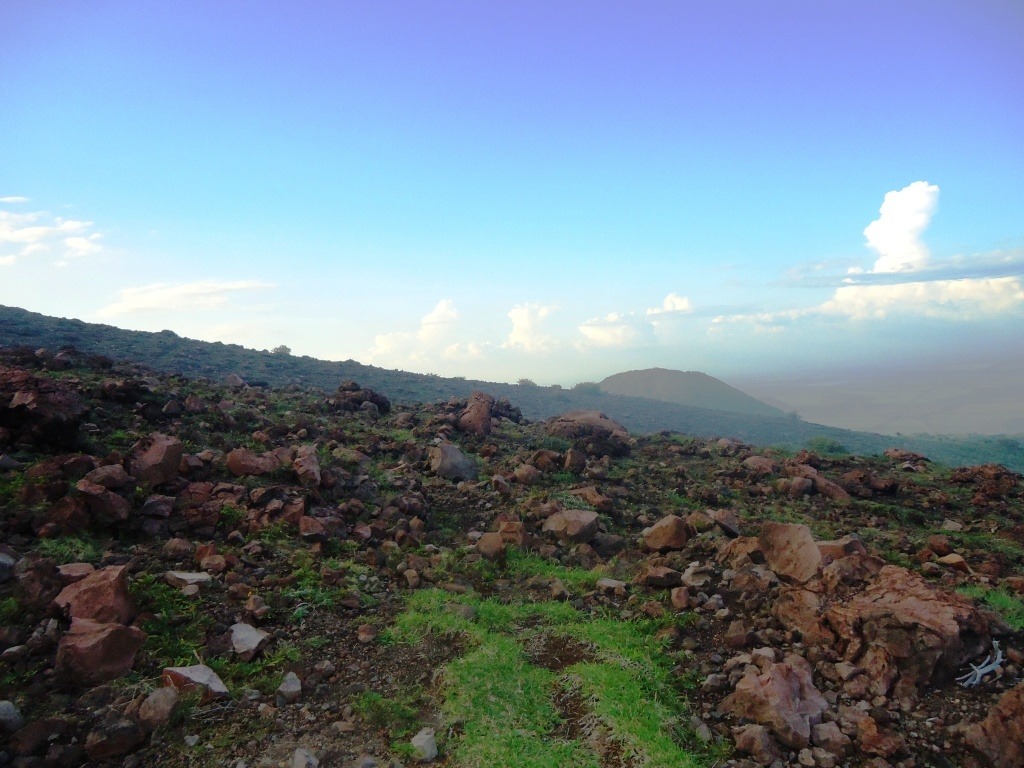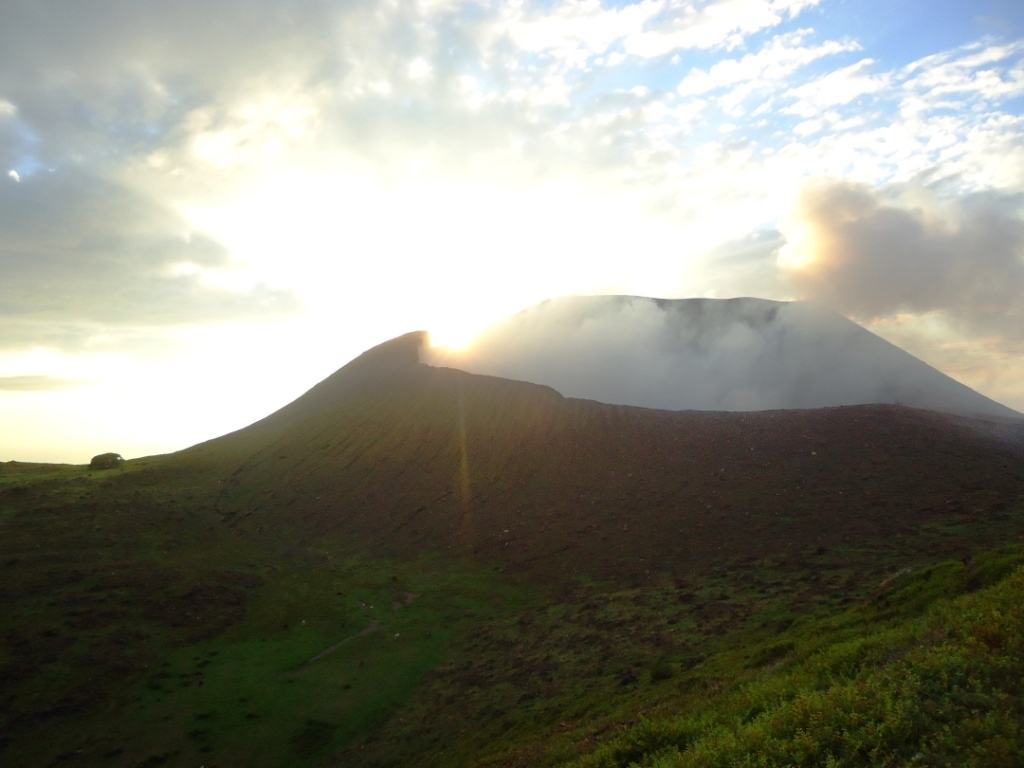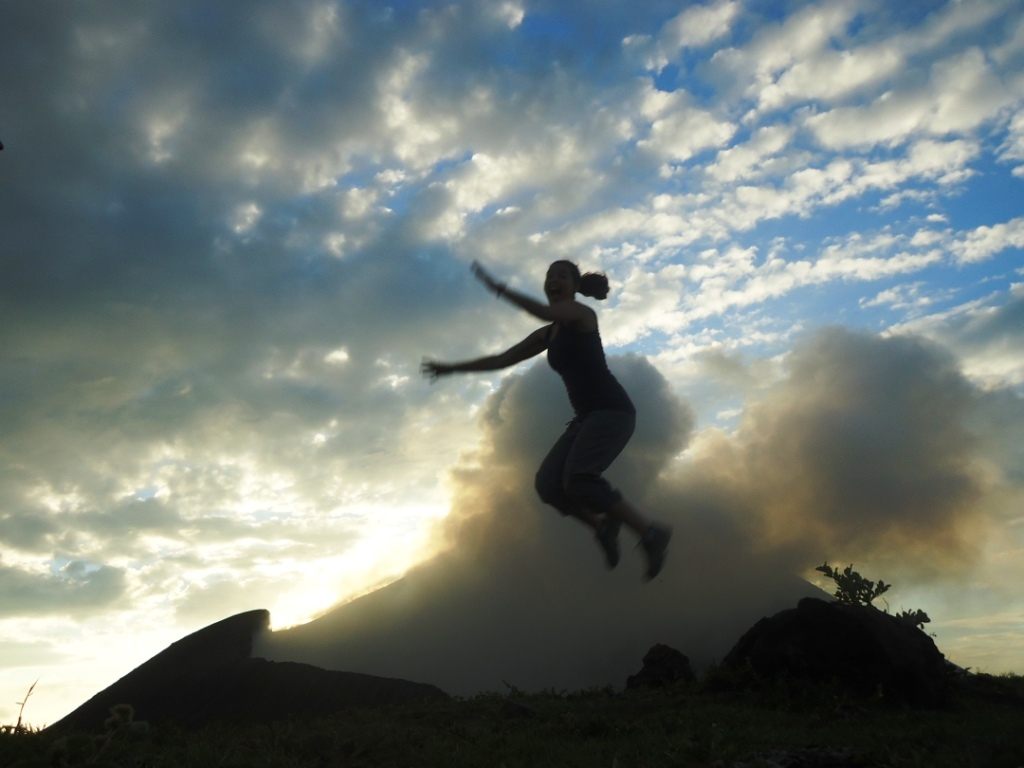 We paused near the top for a picnic dinner and to take in one of the most glorious sunsets I've ever seen. Sitting on volcanic scree, eating lukewarm nacatamales I had purchased from the market earlier in the day, and watching wandering livestock really completed the experience.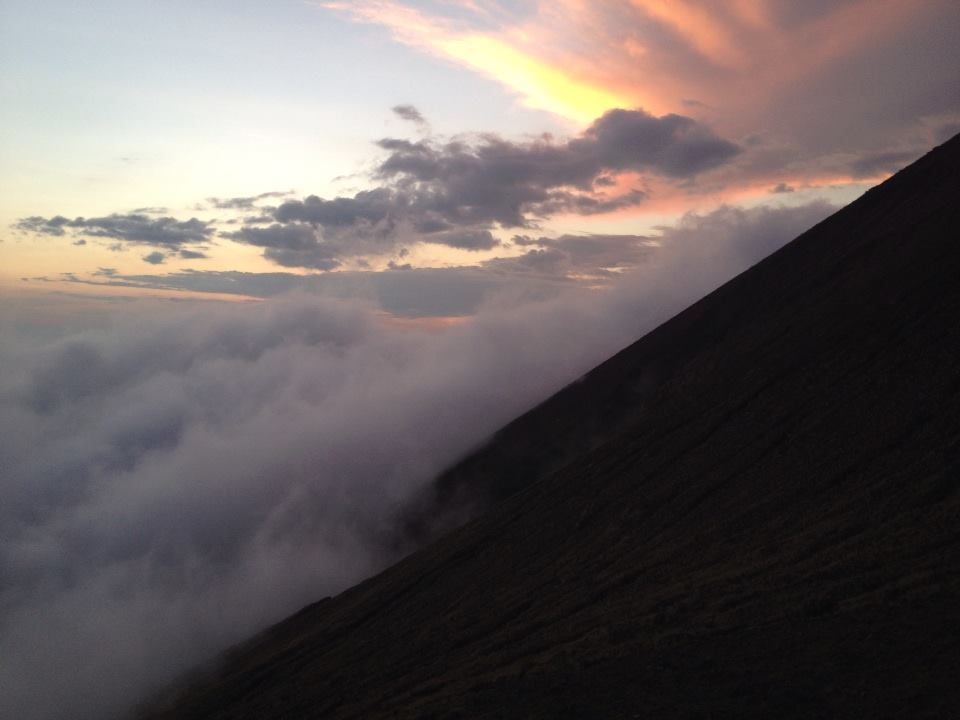 Sunset is extraordinarily quick in Nicaragua, and it was dark before we knew it. It was time to walk to the crater's edge for the moment I had been waiting for; it was time to see lava.
Hiking in the dark can seem adventurous in any circumstances, but this near to a volcano adds an edge of danger. By now, there were wafts of sulphur and other gases in the air and there was a lightning storm off in the distance. Close to the crater, we laid down to the ground, army crawling our way to the edge to peek into the crater below.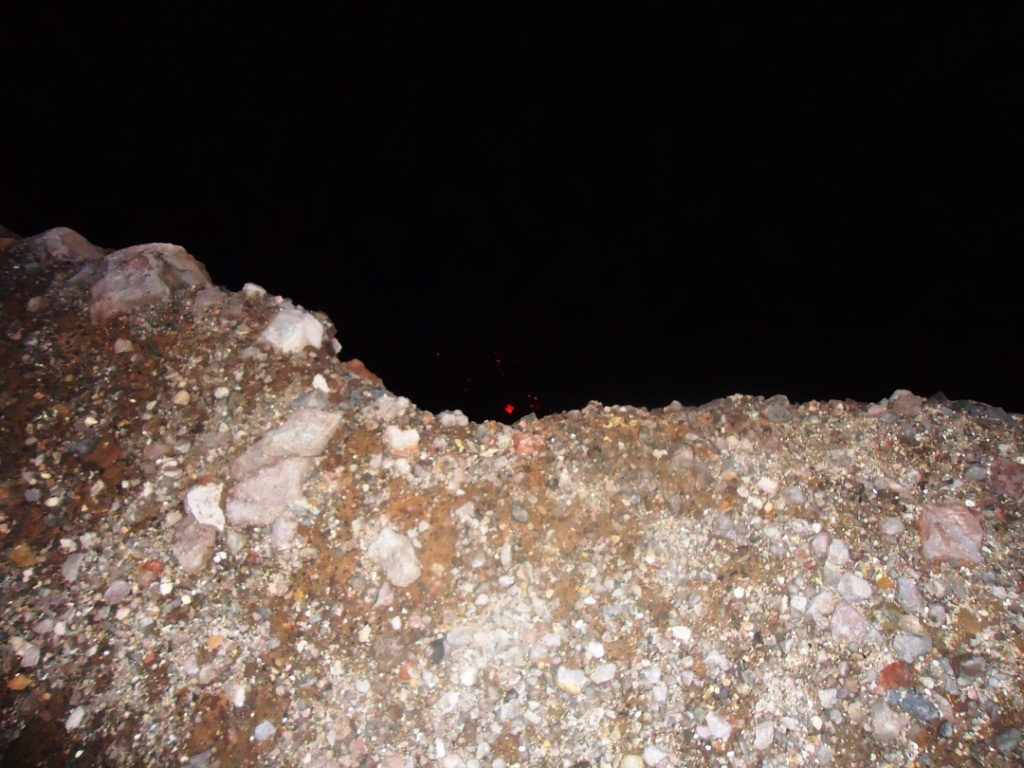 At first, I hesitated getting all the way to the edge. Telica's crater is massive, a whopping 700 meters across, but the scary part is what's down below. If you were to fall, you'd find yourself on a 120 meter drop with lava at roughly 570 degrees Celsius as the only thing to cushion your fall. Moreover, the volcano even sounds scary. Ash and gases blasting up and creating turbulence on the inner side of the volcano's crater ends up making it sound surprisingly similar to a jet engine.
[youtube=https://youtu.be/AqRsfz-4ybM]
Perhaps stupidly, I inched even closer to the edge, lying on my belly in hopes of creating as much surface area as possible between my body and solid ground. I've never heard of a tourist being swallowed up by the volcano, but I didn't want to be the first. Getting closer proved effective, though, and I ended up getting a great view of Telica's activity below.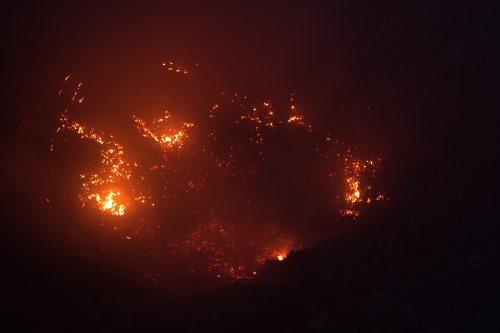 Between the fiery lava, the lightning in the distance, fireflies flitting around, and a world of stars above, I could have stayed all night. Suddenly, the draw to camping was incredibly apparent (though campers actually stay in a nearby valley to stay safely away from volcanic gases). Unfortunately, my time at the volcano was drawing to a close and so I turned on my headlamp and began the descent back down to the vehicle.
Overall, my trip to Telica was everything I had hoped it would be and the absolute highlight of my trip to Nicaragua.
If you go…
At the time of my visit, Tierra Tour was the only operator offering a twilight visit to Telica, offering the chance to see glowing lava in the dark without having to camp overnight. Although you'll only hike about two hours over the course of the night, wear good footwear because you'll be scrambling over loose rocks. Costs vary based on the size of your group (I paid $50) and run from roughly 2:00-9:30pm.