This post may contain affiliate links. As an Amazon Associate I earn from qualifying purchases.
* * *
Every time I travel, I learn something new about the place I'm visiting that I'm not expecting. With Iceland, there were a bunch of things that surprised me…
1. It's weird flying into Iceland.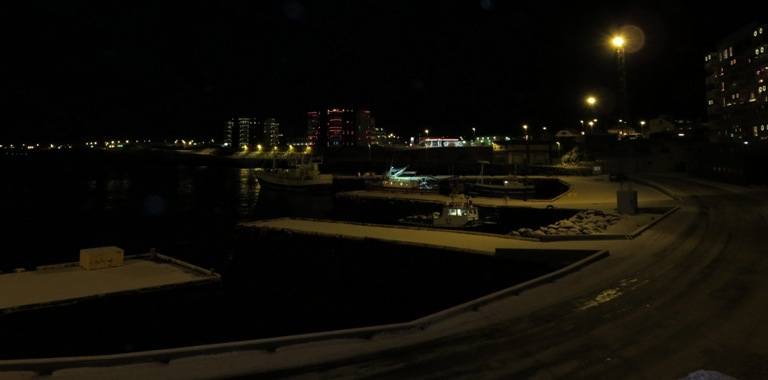 My entire flight to Iceland was in total darkness. With limited daylight hours, my red-eye simply flew over a dark ocean for the entire trip, but it was also dark when we landed. Our approach to Keflavik airport was strange because you're coming in from over the ocean without a city light in sight until you're practically right on top of the airport, and even then, the Reyjkanes Peninsula is so sparsely populated that it was pretty dark upon landing. It was also a little weird to only see IcelandAir airplanes at the terminal (only a few other carriers fly there, and apparently not early morning).
2. Greenland may be a misnomer, but Iceland is not.

Do you remember in grade school when you learned that Greenland is actually quite icy and Iceland was green? That is NOT true in the winter time! Iceland is lucky to have the ocean and Gulf Stream keeping the weather "relatively" mild, but it can still be cold, snowy, windy, and especially icy. Although the summers may be pleasant, don't be fooled by anyone who tells you Iceland isn't covered in ice.
3. It's a small country but Reykjavik is not centrally located.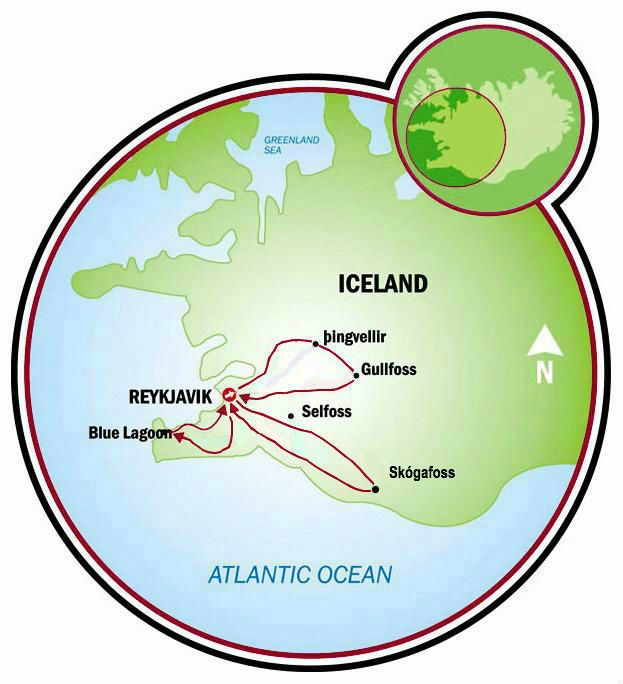 Sure, Iceland isn't nearly as large as the United States, but what looks close on a map may still be a fair distance away. The country's best known attractions are spread out, and it's easy to spend a lot of your trip in the car. Measure distances ahead of time so you realize a day trip to the Golden Circle from Reykjavik covers 180km — and that speed limits are often as low as 50km/hour.
4. They decorate their cemeteries differently.

At home, you may lay flowers on the grave of a loved one, but in Iceland, electricity is cheap (due to geothermal power) so you'll find lights adorning headstones. That's one way to remember your family around the holiday season!
5. Everyone speaks English but not everyone is helpful.
I owe a thank you to all the Icelanders who didn't require me to learn how to pronounce Eyjafjallajökull. Every person we met spoke English fluently, so getting around is easy. However, degrees of helpfulness and friendliness covered the entire spectrum from a few wonderful Icelanders to several who seemed like grouches. Maybe I had bad luck, but I wasn't feeling overwhelmingly welcomed (who can blame them with all these tourists?)
As always, there were a few things about Iceland that I found unexpected, but those little surprises are one of the biggest delights of traveling.
* * *
WANT MORE INFORMATION ABOUT VISITING ICELAND?