This post may contain affiliate links. As an Amazon Associate I earn from qualifying purchases.
* * *
The Biltmore Estate in Asheville NC is so big you need a full day (or two!) to explore the entire attraction. These tips for visiting the Biltmore Estate aren't just helpful — they're absolutely necessary if you don't want to miss anything.
With 250 rooms covering nearly 180,000 square feet on an 8,000-acre plot of land, it's easy to be overwhelmed. To put that in perspective, I had to drive over 3 miles from the entrance to the main house and from there it's another 5 miles to the Antler Hill Village area. Additionally, I toured only a portion of the 250 rooms and it still took me over 2 hours for the interior visit alone!
7 Tips for Visiting the Biltmore Estate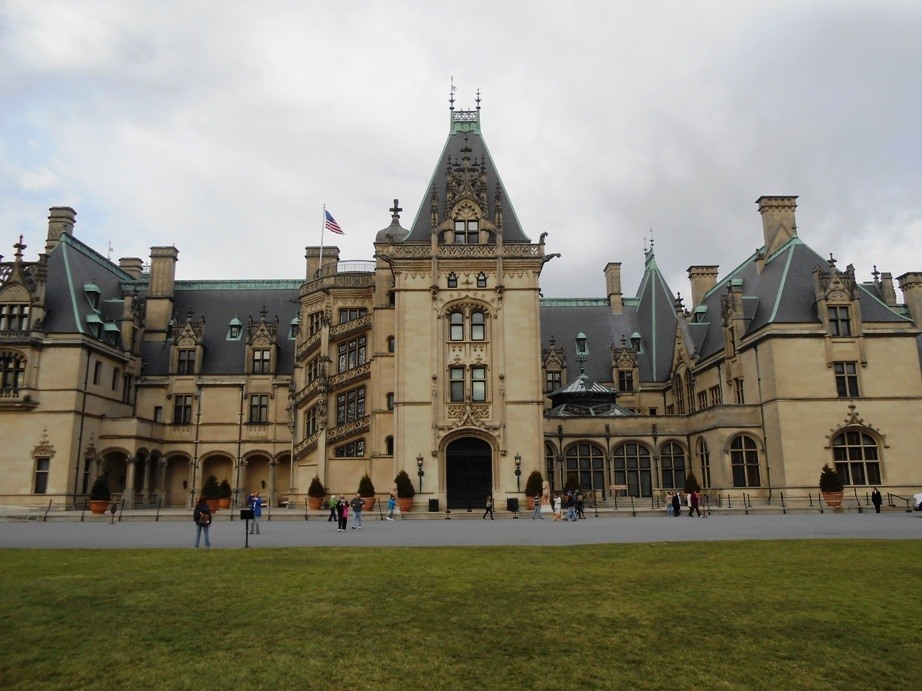 Get Some Background Information
The Biltmore House was built by George Washington Vanderbilt II, a prominent figure in society but not a major player in the Vanderbilt shipping/railroad legacy. The home was built in the late 1800s during the Gilded Age and was always used as a private residence. As always, ten minutes of reading can help provide a better context for your visit.
Go Off-Peak, Not Off-Season
The Biltmore Estate gets crowded, since it appeals to anyone with an interest in history, architecture, gardens, or outdoor activities. If your schedule allows, go mid-week and arrive first thing in the morning.
Go in spring or summer if you're a garden-lover, spring through fall if you want to participate in outdoor activities, or November/December if you want to see the mansion all decked out for Christmas. Winter visits mean crowds are thin ant tickets are cheaper, but you'll miss the beautiful Biltmore gardens.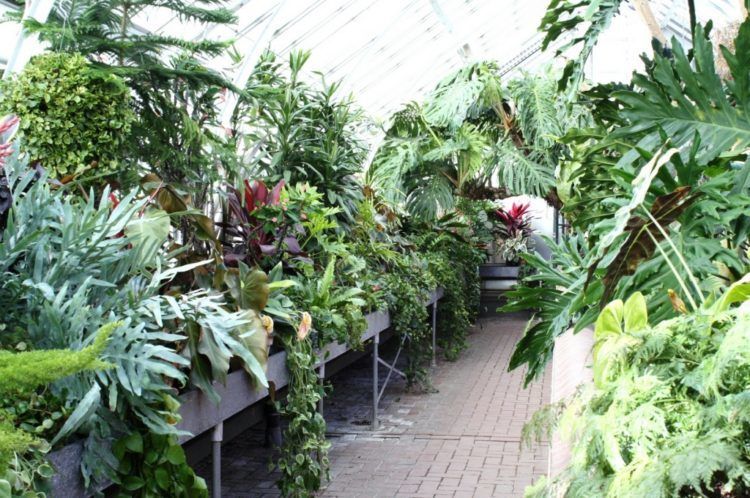 Best Time to Visit the Biltmore Estate
Different seasons has a different draw for visiting the Biltmore:
Spring is my favorite time to visit to see the gardens in brilliant bloom (April-May are best).
Autumn is a great time to visit Asheville and the Blue Ridge Mountains for fall foliage and perfect weather for outdoor activities (try October).
December, the mansion is all decorated for Christmas and you can schedule a visit for candlelit evening tours for extra magic.
January and February are best for bargain-hunters, since you'll find deals on admission (and Asheville hotels). If your budget allows, I think other seasons are better.
Buy Biltmore Tickets in Advance
There are a ton of reasons to buy Biltmore Estate tickets in advance. For one thing, you'll save $10 per ticket. More importantly, the number of visitors allowed inside the house is capacity-controlled. If you want to guarantee an interior visit — especially if you need a specific time — you should buy your tickets in advance.
Prep Yourself as if You're Going to Disney
Wear comfortable shoes for your visit, as you'll be on your feet for a long time. You'll also want to wear layers so you can stay comfortable both indoors and outdoors. Eat a big breakfast and/or pack a picnic lunch since food on-site is expensive, get a map of the property, and prioritize which activities you want to partake in just in case you run out of time.
Pay Extra for a Guided Tour
I hate to say this, but your (very costly) admission ticket does not come with a tour. You'll get a small booklet of information with roughly 2-3 sentences describing each room on your visit, but that's not enough to understand what you're seeing.
The Biltmore offers several different tour options, each with a different focus, but I settled on the audio tour. It gave a great overview of the Vanderbilt family, estate architecture, society through the late 1800s/early 1900s, restoration of the building, and art and furniture in each of the rooms. It really added to my visit while still allowing me to go at my own pace.
Consider Doing Some Activities in Asheville Rather Than at the Biltmore Estate
The Biltmore has capitalized on tourist dollars, offering things like fishing, horseback riding, shopping, dining, and segway rides on-site. I'm they are well-run, but they aren't unique to the estate.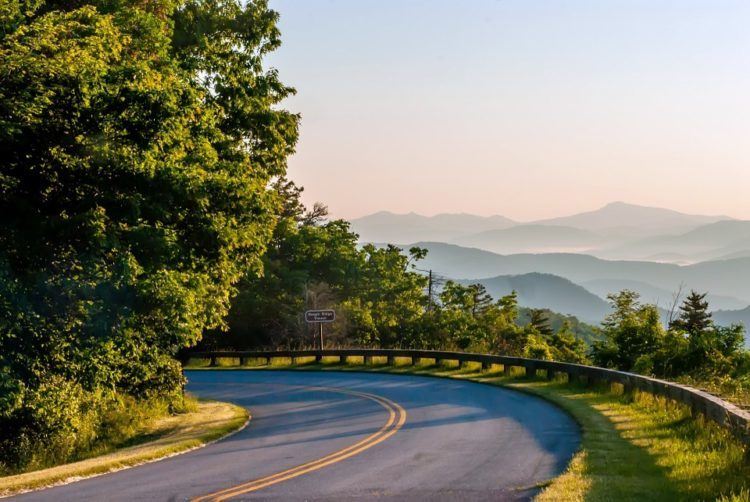 If you only have one day at the Biltmore, focus on the estate. Tour the house and gardens first, then the other included attractions such as the Biltmore Legacy at Antler Hill, the vintage car display, farmyard, living history demonstrations (such as blacksmiths and woodworkers), or wine tastings since those alone can fill up six hours of your day. You may or may not still have time afterward for extra activities.
Stay Off-Site
The Inn at Biltmore looked very nice, but the vibe is kind of bland and the rooms are pricey. I'd encourage you to stay somewhere else.
Biltmore Village (which is different from the on-site Antler Hill Village) is by the entrance gates to the Biltmore Estate. The area is just a few square blocks and has tourist shops, galleries, and a few restaurants. It's also home to the fabulous-looking Grand Bohemian Hotel.
For something different, try the Hotel Indigo in downtown Asheville and walking distance to city restaurants and bars or the Grove Park Inn for a special occasion and spectacular spa. You'll also find cabins in the Blue Ridge Mountains if that's more your thing.
* * *
The Biltmore Estate should be on everyone's list of things to do in Asheville. For more on the city, check out my other posts: