This post may contain affiliate links. As an Amazon Associate I earn from qualifying purchases.
* * *
Sri Lanka is one of those places where the collective experience is more impactful than the sum of its parts. It's also a country that takes time to appreciate, somewhere I think would be even more special on a second or third visit. But if you're one of those people who's likely to only visit Sri Lanka once, here are the tips I learned throughout the journey: the things about Sri Lanka every travel guide book left out.
1) Learn Sinhalese and Tamil
Learning how to read and write in Sri Lanka is a daunting task, but it isn't too hard to learn to say a few phrases in the local language. However, Sri Lanka has two official languages: Singhalese and Tamil, so you have double the work cut out for you.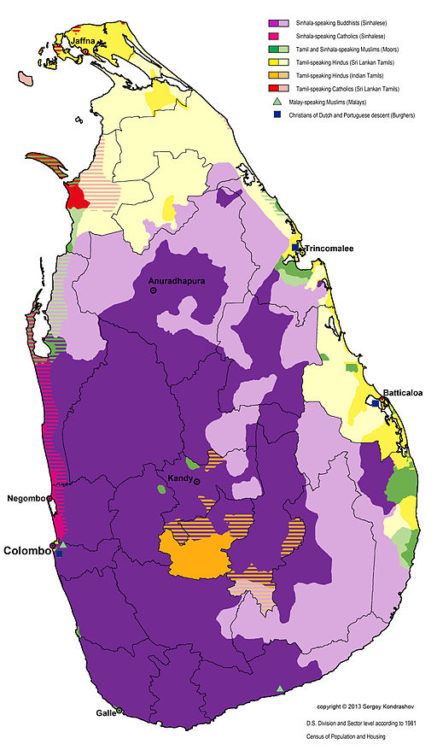 Even if you just learn "hello" and "thank you", you'll go a long way toward making connections and showing respect in a country that has a history of tension between different heritage groups.
2) Visit Sri Lanka Longer than You Think You Need To
The diversity in Sri Lanka is out of this world. It's a hotspot for history, culinary, wildlife, beaches, temperate mountain forests, arts, and just about anything else you can think of.
To appreciate just how unique Sri Lanka is, you need to incorporate multiple regions to understand the island as a whole. In a perfect world, choose 1 beach, 1 cultural spot, 1 hill country town, 1 safari, and 1 big city. (My picks, in order of mention: Passikudah, Sigiriya, Ella, Wilpattu National Park, and Kandy).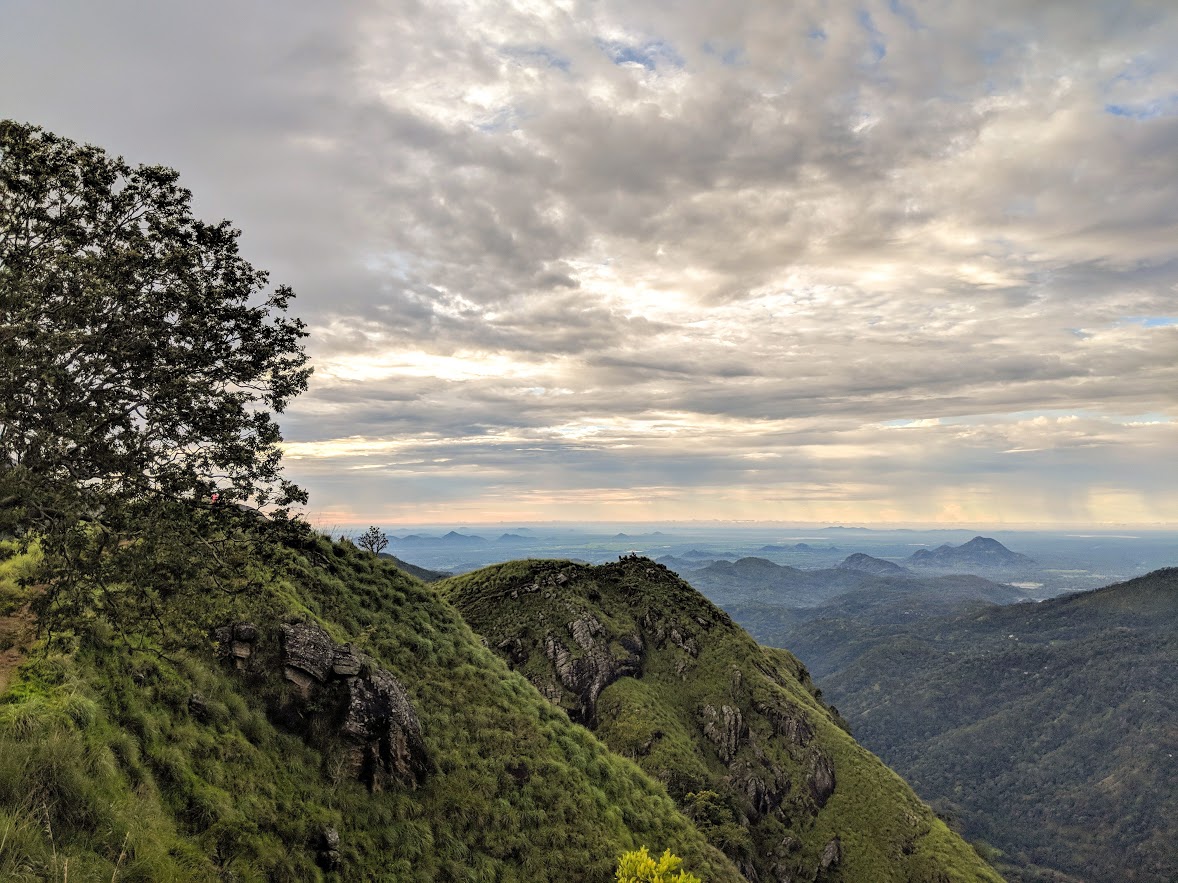 Next thing you know, you've easily filled a 10-day vacation. In general, when deciding where to go, my best recommendation is to include as much variety as possible, rather than visiting two similar spots. I'm still kicking myself for not making it up to the northern half of Sri Lanka.
3) You Need Small Change for Everything
Don't count on credit cards for purchases in Sri Lanka, and specifically, keep as much small change on hand as possible. Many businesses aren't able to make change and culturally, it's your job as the consumer to be able to make appropriate payment (rather than their responsibility to provide change).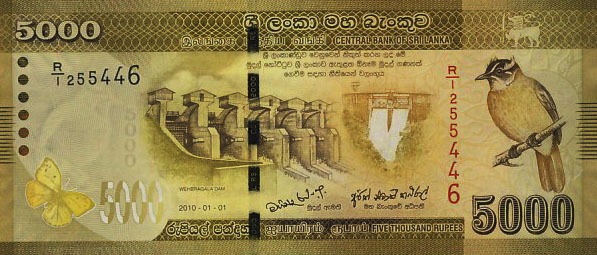 ATMs will spit out large bills and you'll need to break them whenever and wherever you can. My secret weapon in Sri Lanka and other countries is going to the grocery store — they are almost always able to make change and they typically have longer hours than banks do.
4) Buy Your Own Tea
Sri Lankan coffee is vile, but their tea is very, very good. However, it's very hard to find tea to-go and several of our hotels had hot water kettles in the room, but no teabags. It'll only cost you a dollar or so to buy a week's supply of tea at the grocery store and it's your best bet for caffeine on demand.
On a side note, if you're heading inland, it's worth the time to tour one of the tea plantations. We went to Halpewatta Tea Factory in Ella and I'd recommend it, but it's worth noting that their attached shop doesn't offer anything different (or cheaper) than what you'll find in town.
5) Pack Old Socks
If you're anything like me, you have plenty of mismatched socks at home, maybe even an old pair with a hole in the toe. These are the perfect socks for Sri Lanka. Throw them in your day bag and pull them out anytime you visit a religious site (which are also the vast majority of historical attractions).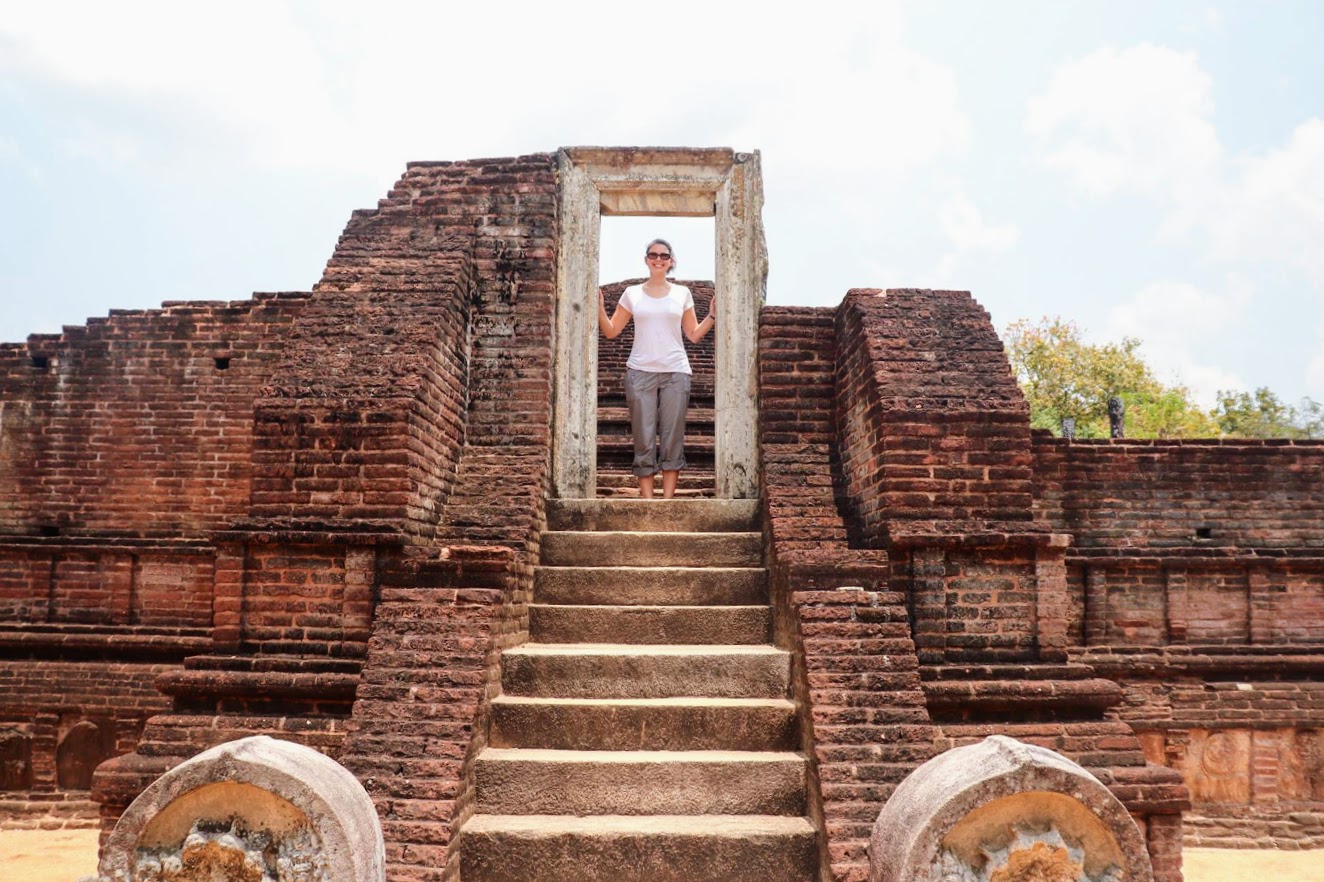 Why? Because you have to take off your shoes as a sign of respect to enter temples, and if you're there in the heat of midday, you'll want a thin layer of something to protect your feet from hot stones. Once they get dirty, sweaty, or the holes just get too big after a day or two of wear…just throw them away.
6) Buy Your Train Tickets the Moment They Open (if you go at all)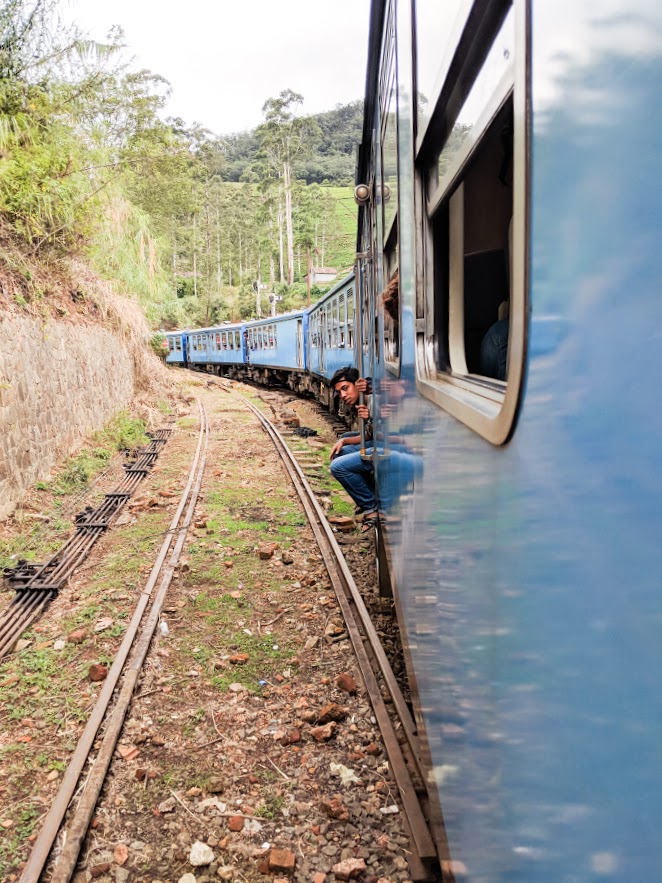 If you're planning a trip to Sri Lanka, you've probably already seen 1000 Instagram posts and 500 travel blog posts about how the Kandy to Ella train ride is "the best thing ever". Well, let me chime in here: it's a fine way to travel if you need to cover that route anyway, but it is absolutely not worth going out of your way for. It's over-hyped and not that different from the scenery you'll see from the roads, trains, and other excursions all throughout tea country.
Assuming you actually need to get between Kandy and Ella, buy your train tickets the very moment they open up. They do sell out, quickly, and if you take a chance on the unreserved cabin, you may find yourself sitting on the floor or standing in the aisle for hours.
We used Visit Sri Lanka Tours to secure our tickets, and found them to be a professional, prompt, responsive agency.
7) Get a Sim Card
Wi-fi isn't particularly dependable in Sri Lanka, and I was caught off-guard by having such limited access to internet even in hotel rooms (in many cases, it worked in the lobby only). This was true in low-end hotels, high-end hotels, and everything in-between. Almost the entire country uses Whatsapp to communicate, so having a phone is great for arranging tours, taxi pick-ups, and making other plans.
You can get a local Mobitel sim card with a whopping 20 GB of data for 1999 Rupees (about $12), so it shouldn't be a problem at all to rely on your phone as a hotspot if needed.
8) Don't Stress Over Liquor Bottles in Tuk-Tuks
On our first day in Colombo, we noticed our driver had a liquor bottle tucked into the vehicle. We were already on the road and immediately I started to wonder whether this trip would be safe after all.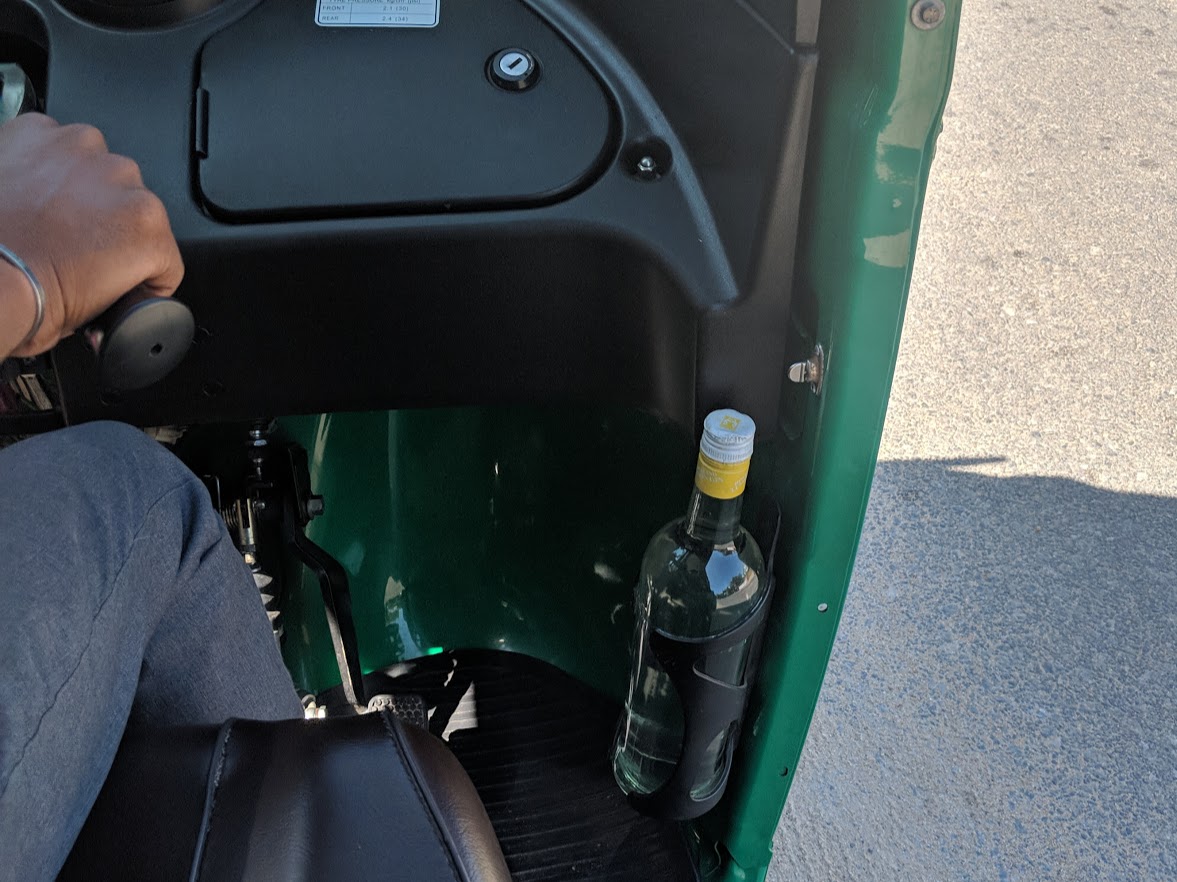 Thankfully, the tuk tuk drivers aren't drunk driving: they're actually being quite smart! They refill the glass bottles with water because disposable bottled water can leech out chemicals when exposed to heat and the sun. If you're worried, you can ask the driver to smell what's inside, but there's a 99% chance it's just plain water.
9) The Best Sri Lankan Food is Hard to Find
Sri Lankans don't go out to eat often: it's in their culture to eat at home. Street food is easy to find, but sit-down restaurants often cater to tourists rather than locals. If you're looking for a more elaborate meal that's also authentic, your choices will be few and far between.
I suggest a three-pronged approach for your Sri Lanka trip:
Plan a great meal in Colombo, where restaurants are plentiful
Eat tons and tons of street food (it's delicious!)
Join a cooking class to emulate a home-cooked meal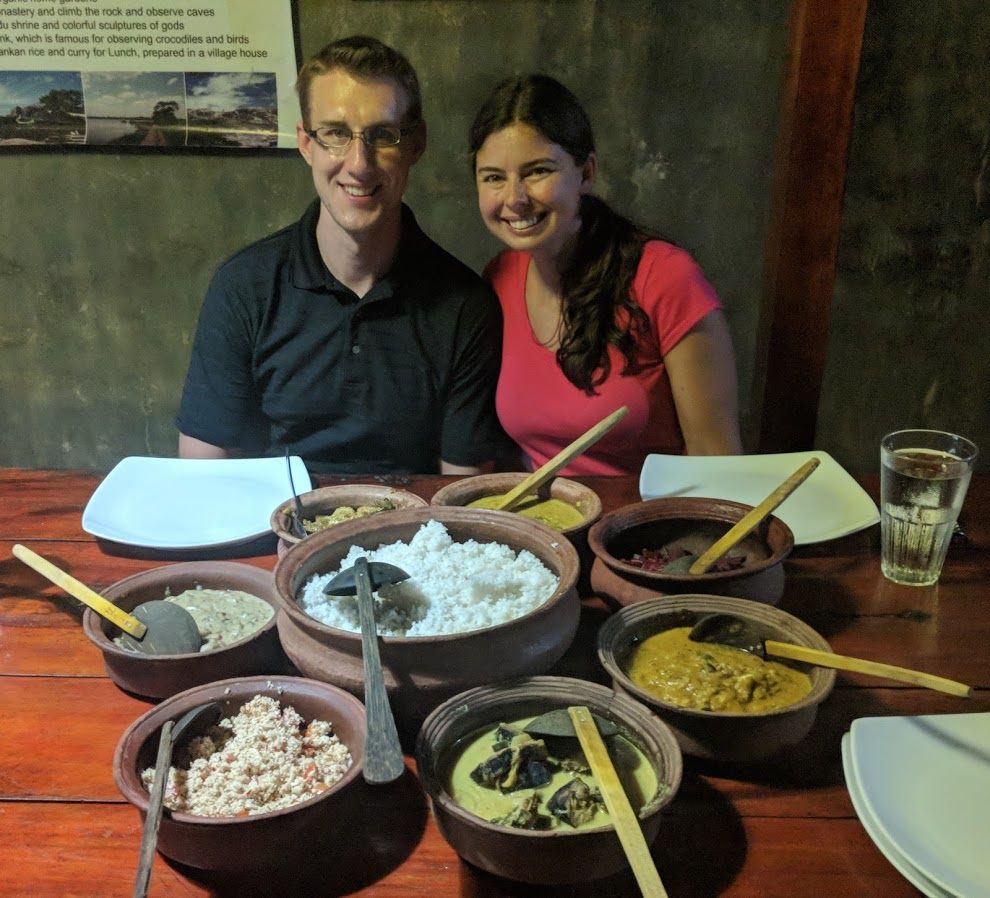 Of all the Sri Lanka Travel Tips I Can Offer, My Top Advice is This:
Go Now
As a first time visitor, it's easy to get caught in the details. Most importantly, I recommend going ASAP instead of putting it off. Lonely Planet just named Sri Lanka the
top country to visit in 2019
— I don't expect everyone to drop all their plans immediately and go, but surely crowds will grow and prices will creep upward as it gathers more attention. The sooner you visit Sri Lanka, the better your chances to avoid all that.
Going to Sri Lanka? Keep Reading!