This post may contain affiliate links. As an Amazon Associate I earn from qualifying purchases.
* * *
Unless you have unlimited time, you'll want to rent a car in Sri Lanka. We aren't backpackers, so the idea of every journey taking 50% longer when you head by bus or train didn't sound like an efficient use of our limited vacation time. We quickly realized that a private car was the way to go, but self-driving sounded frantic and stressful. Thankfully, it was within our budget to rent a car with a driver — and it's a decision I definitely don't regret.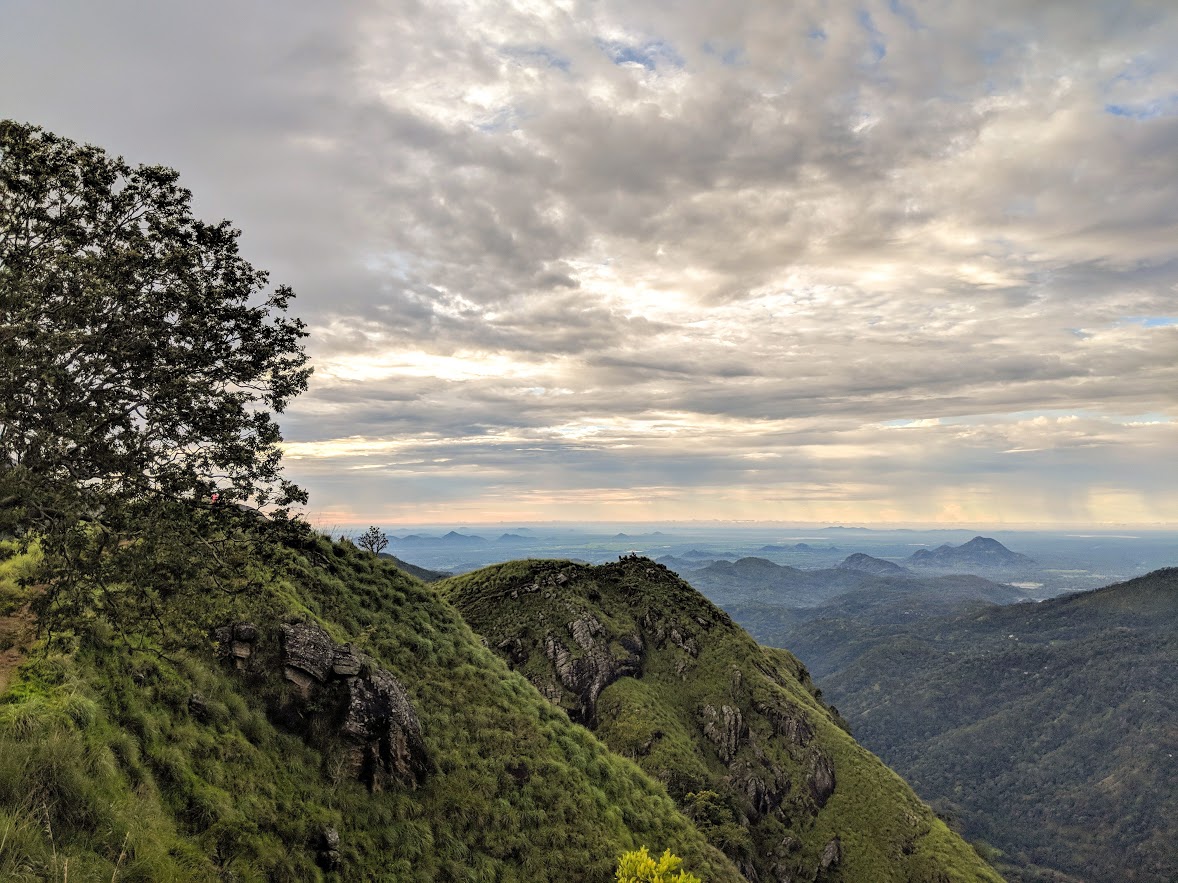 Advantages of Hiring a Private Driver in Sri Lanka
If you're only planning on visiting a few places in Sri Lanka, you may do just fine resorting to trains and a taxi here or there. Rail is an easy option for a few destinations from Colombo — like Galle, Kandy, or Anuradhapura.
However, lots of places in Sri Lanka don't have easy rail connections and buses are crowded, often without air conditioning or space for your luggage. Even on short journeys, you may find that public transit requires backtracking or traveling at inconvenient times of the day.
Having a private driver for the entirety of your trip means you can pack up and move on whenever you want; we switched hotels every night or two in order to see a big chunk of the country. Since we hired our driver for a full, two-week round-trip from Colombo, it also meant we never had to worry about negotiating prices or getting scammed along the way. Everything was agreed upon in advance.
Best of all, having a driver means you can easily see things en-route with your luggage safe and guarded in the car. You can also stop for photos at any point along the ride!
As you'd expect, hiring a professional driver means you'll also have someone handy to provide local knowledge and help with translating along the way. Once you get to know each other's personalities, he might also start to suggest additional attractions or local favorites to enhance your trip.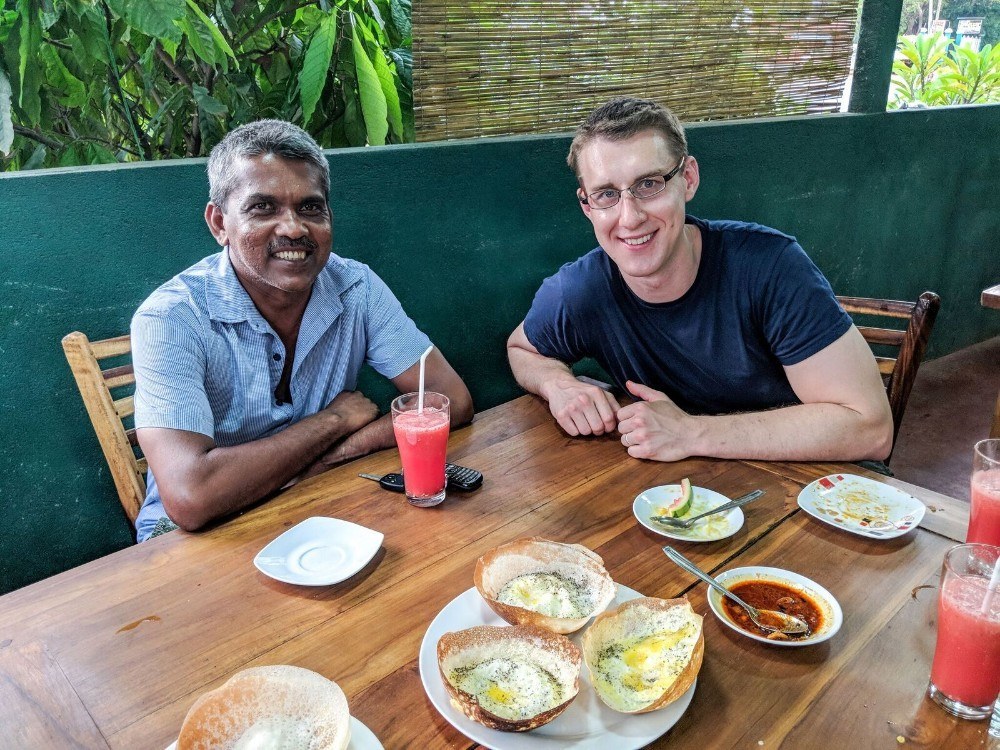 Sri Lanka Driver Hire – Online Resources
Unless you have a personal recommendation, most travelers will look online for a Sri Lankan driver. I found TripAdvisor to have more spam than it was worth, wasting my time sorting through reviews to find genuine recommendations.
The best resource I found was Sri Lanka Car and Driver hire, a website listing licensed drivers along with real traveler reviews. After reading their bios and first-hand accounts from other travelers, you can contact as many or as few drivers as appeal to you to get a quote.
Expected Costs of a Private Driver in Sri Lanka
There are several factors that impact the cost of a private driver:
Type of Vehicle and whether it has air conditioning
Distance covered (more mileage will obviously cost more)
Total duration of trip
Generally speaking, you should expect to pay US $50-60 per day for a private driver in Sri Lanka, which will include gas, tolls, insurance, and driver salary.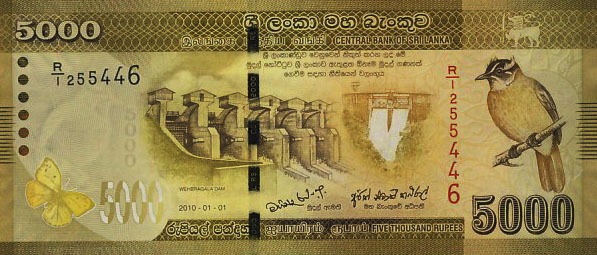 Some hotels offer free driver accommodation; others may charge $10-15. Your driver will be able to tell you in advance if you should expect these costs (and suggest alternate hotels if you want to avoid those fees).
There is a strong tipping culture in Sri Lanka, so you'll also want to budget tips for your driver. We saw suggested gratuities of 1000-2500 rupees per day, with the wide range dependent on the level of service you received.
Interview Your Driver Before You Go
When choosing a driver, you'll want to ask a few basic questions. In my opinion, you should hold this interview by phone — just five minutes is enough — in order to judge their knowledge, communication skills, and personality (after all, you'll be spending a lot of time in the car with them!).
You'll want to clarify what's included and also whether there's any flexibility if you want to change plans mid-trip. Also ask how you'll stay in contact throughout the trip: we'd always give our driver estimated pick-up times for when to depart the hotel in the morning or to be picked up after touring an attraction, with confirmations or updates by WhatsApp.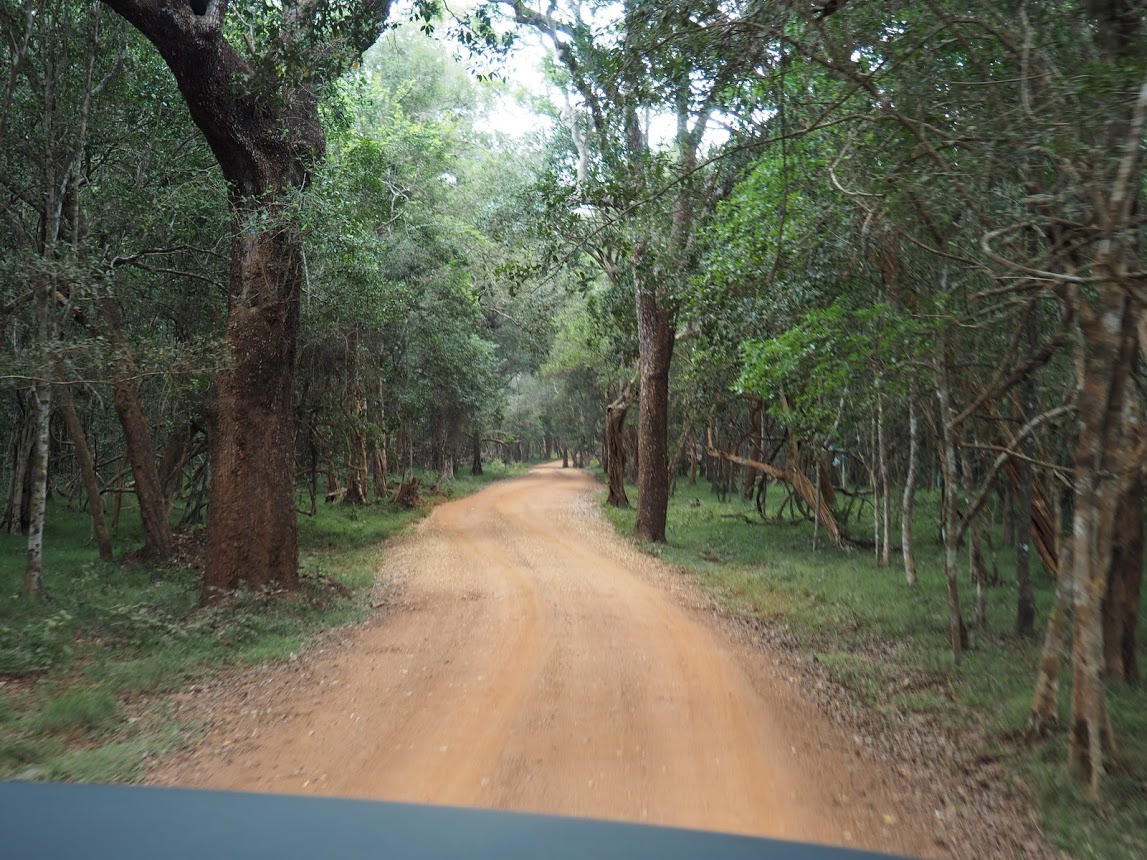 A Few Hidden Traps when You Rent a Car in Sri Lanka with Driver
There are a few ways drivers make extra money along the way that you should be aware of:
First, drivers will probably recommend certain restaurants, shops, or attractions along the way that pay them a commission. This is standard practice in a lot of countries and can waste a lot of your time if you're not careful. We ate at two restaurants recommended by our driver and were very pleased with both — one a Sri Lankan banquet that allowed us to sample lots of local foods in one place; the other for tremendous views. You just want to be the one deciding if and when you don't mind a more touristy option!
Second, there are some driver companies that will at the last-minute switch your driver for another. In some cases, this won't be an issue: you'll still get a qualified, experienced driver. In other cases, you may end up with someone who is more challenging to work with. Because of this, I recommend paying the bare minimum as a trip deposit in advance and paying the balance in person once you've met (and approved) your driver.
Lastly, remember that your driver is only human and you shouldn't expect them to work from 6am to 9pm unless you are compensating extra. If you want to watch sunrise somewhere, please be fair and don't also require your driver to pick you up at a restaurant after a late dinner. You probably don't work 15-hour days at home; nor should they.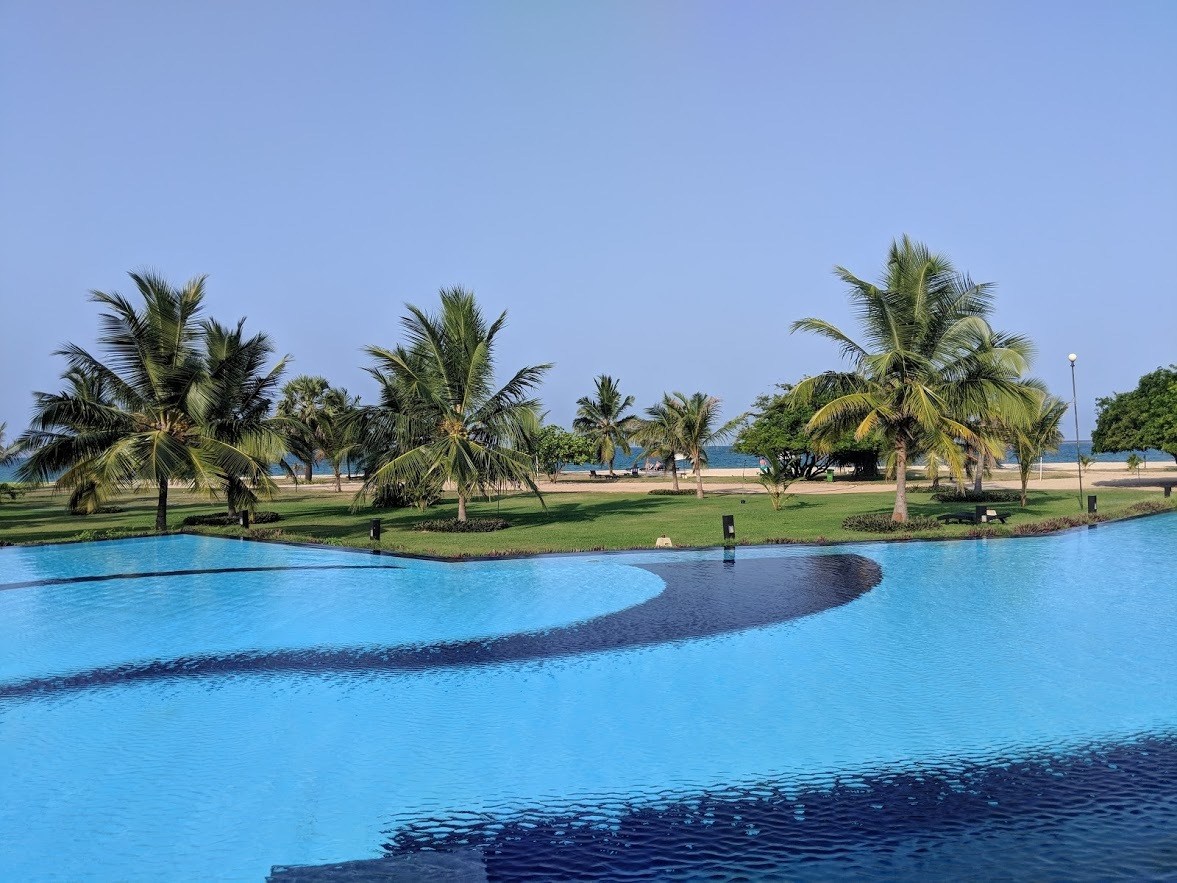 When You Don't Need to Rent a Car in Sri Lanka
We needed a private driver almost every single day of our two-week trip, either to get from point to point or to day trip to somewhere an hour away.
But in some cases, you won't need a Sri Lankan rental car. If you're spending four or five days on the beach, it wouldn't make sense to pay a driver $50/day to wait for you. Or if you're in tea country, where trains are beautiful and convenient, a car would be unnecessary compared to just paying for a tuk tuk every once in awhile.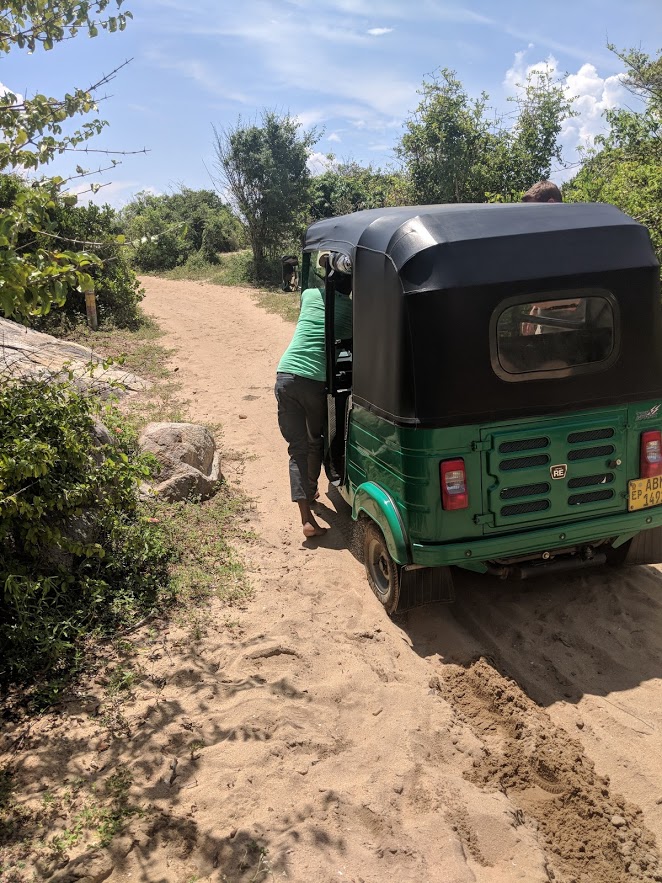 If you only need a car once or twice, then just hire as you go. If you reserve a car in advance, you may also be able to save some costs by posting your trip details on Sri Lanka Taxi Share to see if you can fill another seat or two in exchange to split costs.
Any other questions about a car hire in Sri Lanka with driver?
Sri Lanka is a small island, but getting around takes more time than you'd expect due to the poor roads throughout the country. We were thrilled with our decision to hire a driver for our trip. Even though a private car hire and driver was far more expensive than taking buses, the low cost of living in Sri Lanka made it an affordable add-on for us.
* * *
Planning a trip to Sri Lanka? Keep Reading
9 Sri Lanka Travel Tips the Guidebooks Left Out
Where to Stay in the Sri Lankan Cultural Triangle