This post may contain affiliate links. As an Amazon Associate I earn from qualifying purchases.
* * *
Four months ago, I announced my travel plans for the rest of 2020. The world was still closed, but I was optimistic. Surely, things would turn around?
Turns out, I was wrong. We ended up postponing (and later cancelling) a summer trip to Minnesota because the U.S. still hasn't gotten their act together. Overnight getaways turned into day trips so we could safely dine and sleep at home. I went through five stages of grief for my now-cancelled India trip. If you're bothering to read a travel blog in 2020, I'm sure you have your own version of the same story (you can vent in the comments).
Throughout all of this, a trip to Yellowstone and the Grand Tetons stayed on the calendar. For me, travel isn't just a hobby, it's part of my soul. If there was a way to make travel work, I needed to try and a national park in the shoulder season was my best bet.
Well, now the trip is practically here after nine months of anticipation. Next week, we'll be on the road. We're flying cross-country with the intention of seeing things we've never seen before. This — something that felt so natural when it was first booked — feels almost unbelievable now.
Travel on a Risk/Reward Spectrum
I think we can all agree that staying home and never going out is safest for everyone. I also think we can all say we've done that for some duration of time (mine, to the literal extent of "never going out", lasted about two months before admitting defeat). Most of us can also agree that this isn't mentally sustainable.
Where things start to get more subjective is what we safely have access to in our homes and communities, what the bare minimum stimulation is to keep us from going crazy, how significantly daily lives have been disrupted, and what our risk tolerance is based on the health of ourselves and the people we encounter.
I've known forever that travel is a "high reward" activity for me. The question now is whether or not it can be done at an acceptable risk level…and if so, how.
Analyzing the Minutiae
Travel is a polarizing topic these days so I'm sure there's someone reading this who thinks I've overstepped by considering travel at all. Somewhere else, there's a person reading this who thinks the mental struggle is way overstated and there's nothing to worry about as long as I'm masked, sanitzed, and socially distanced.
Instead, for the first time ever, I've analyzed every component of my trip. Is it safe to fly a particular airline? Can we stop for a takeout lunch in this city? Is this national park trail okay or do we need to skip a famous icon? Should I stay in a hotel with elevators and hallways but a strong cleaning record or should we choose a motel with exterior access directly to our room? What's plan B if we show up somewhere and it's too crowded to stay? What will we do if we get sick while away from home? How do I responsibly pick up the dog from the sitters after we return?
I printed out my intended itinerary (planned way back in winter), added thoughts and questions to the margins, and red-lined things that no longer made sense. I reworked things, changed reservations, and then started again. Several iterations later, I'm ready to go.
What This Trip Looks Like
Since covid, I've traveled twice. Once for glamping and once on a workcation. This next trip resembles "normal" travel, at least from the outside looking in. It'll only look carefree because we've made numerous plans and adjustments in advance.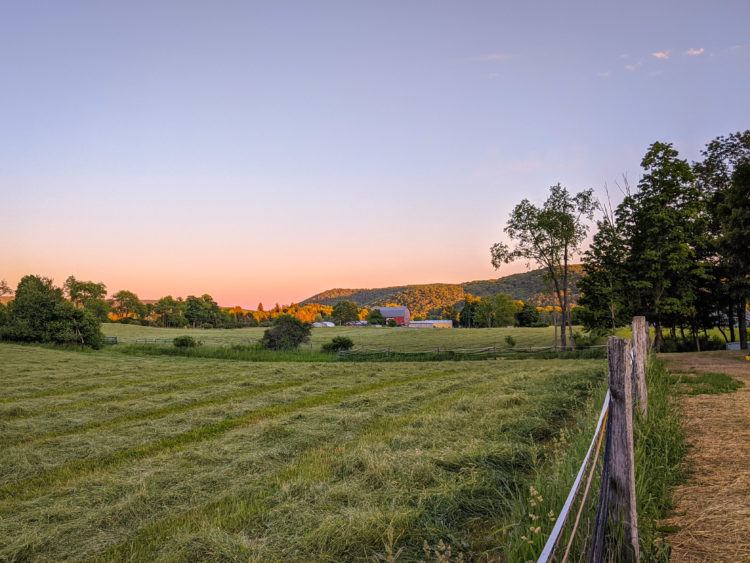 The overarching goal for this trip is solitude. National parks can lend themselves to this easily since there's plenty of space to spread out. In reality, though, national parks often lead to crowds in small places. At Yellowstone, everyone wants a photo from Artist's Point and a video of Old Faithful erupting. We're opting to forego some of the big stuff in favor of escaping crowds. You'll find us out at sunrise, watching wildlife from the privacy of our rental car, and hiking trails that no one has heard of.
We've also opted to stay outside the parks and commute in, something that goes against my normal inclination. This way we'll have access to a full kitchen during our stay. If we're going to hike twelve miles in 40-degree weather, I need somewhere to prepare a hot, hearty breakfast and a picnic lunch to take with us. The second half of our trip, in Jackson and the Tetons, we have a less regimented schedule and will appreciate having a separate living area to hang out in since we won't be at coffeehouses or bars.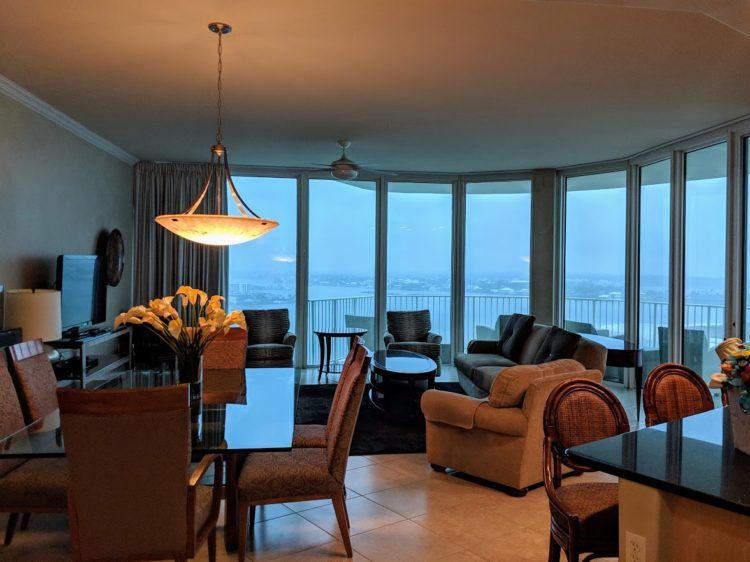 In general, we're trying to avoid contact with as few people as possible for their sake as much as ours.
Resources to Micro-Manage Your Trip
There aren't a lot of central resources for travel planning right now. The information from government health organizations is often too vague to be helpful — testing data is usually limited to the state-level and even if you can drill down to a city or county, the information shows year-to-date numbers rather than "right now" numbers.
So where should you look for information? In my opinion, you need to look in multiple places rather than relying for a single source.
Check the local news at your destination regularly for testing trends.
Visit official tourism websites to see if they have statements on whether they're encouraging visitors.
Get up-to-date travel reports (because things change at a moment's notice) from TripAdvisor forums.
Read Google or Yelp restaurant reviews for service updates and takeout procedures (be sure to sort them by most recent).
Search Instagram photos for places and attractions to see how busy they are.
Use AllTrails for reviews on which hikes are crowded (contrary to popular belief, being outside won't solve all your problems)
I'm sure there are dozens of other resources, so if you have ideas to share, please add them in the comments.
Above All Else, Be Ready to Pivot
Research, planning, and careful consideration are necessary before travel. But keeping your wits about you while on the road is equally important. Travel in 2020 means being ready to shift gears or adapt at a moment's notice if circumstances change. We obviously hope we won't run into a problem, but we're prepared for potential complications and have padding in our budget just in case.
All travel comes with risks and I'm not naive enough to believe there's no chance of trouble. My goal for this trip isn't perfection, but hopefully with advance preparation and contigency plans, we can minimize risks along the way.