This post may contain affiliate links. As an Amazon Associate I earn from qualifying purchases.
* * *
After close to a week of early morning game drives on bumpy, dusty roads, many travelers seek recourse from 'safari fatigue' by tacking on a few nights at the beach. The usual suspect for a safari add-on destination tends to be Zanzibar island in the Indian Ocean, but that's not the only island getaway in Tanzania. Mafia Island and Pemba Island are both havens for divers — or travelers looking to get slightly away from mass tourism.
Zanzibar vs Mafia Island and Pemba Island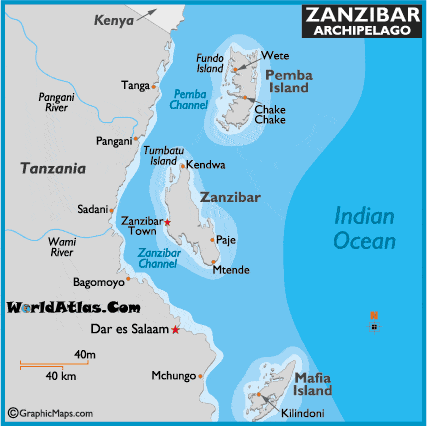 Zanzibar is the brand name, the safe bet, and hence, it's the default option offered to guests by most safari companies. But, if you are seeking sightDOING and are a bonafide scuba diver (or even a wannabe), then you need to dig a little deeper to discover the islands of the Zanzibar archipelago: Mafia Island and Pemba Island. Neither island has the marketing muscle or critical mass of tourists to create the buzz that they deserve.
Zanzibar sounds exotic and romantic and certainly it has a definite charm with its harrowing history and narrow alley labyrinths. There are clusters of beautiful beaches…but with increasingly larger clusters of landscapes crowding the landscape. You'll share your experience with plenty of strangers (and pay extra for the privilege). On the other hand, Mafia and Pemba Islands have a strong value proposition and more of an unspoiled paradise, if you're willing to make do with less tourist infrastructure.
Mafia Island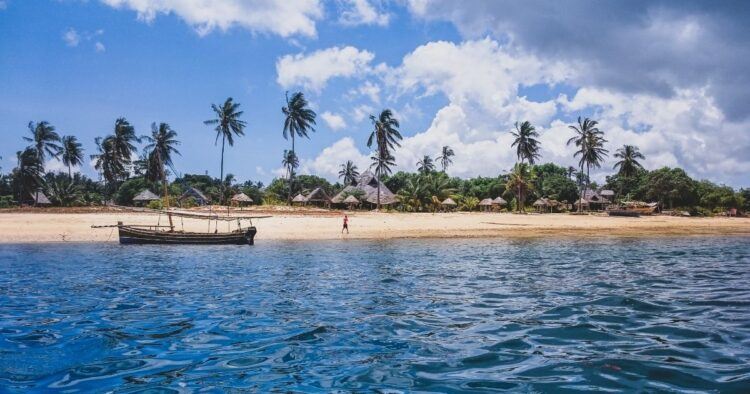 Mafia Island is a 30-minute hop by plane from Dar Es Salaam, which is the hub for all Serengeti flights. The tiny airport was financed in part by the U.S. government, as acknowledged with a prominent sign. The commercial town Kilindoni is worth a quick walk-through to get acquainted with the sounds, smells, and visuals of island life. The pier is a whopping one kilometer long and worth the hike to its outer tip.
But, the ultimate attraction is scuba diving. A thirty minute drive on a surprisingly well-paved road heads past small thatched huts, lots of coconut trees, and agriculture. The road dead-ends in Utende, a beach village that coexists, not succumbed by the clutch of resorts nearby. The locals definitely like the economic boost that tourism provides but they are not hostage to it, unlike dive locales where the locals have become 'wards of the (scuba) state'.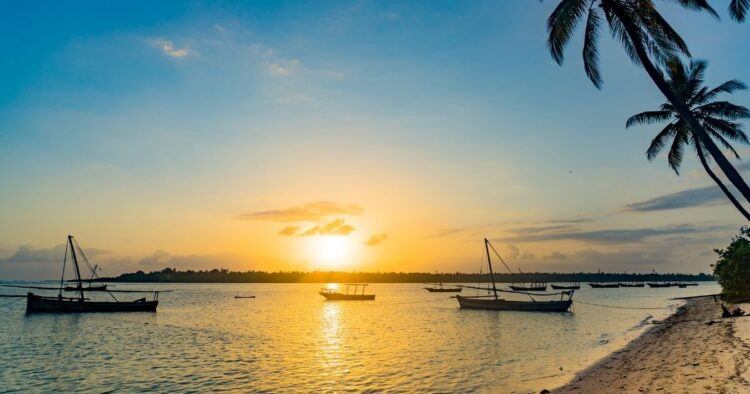 After a few days of scuba diving, a half day hike on the neighboring Chole Island provides a glimpse of island life untouched by tourism or the relentless demands of commerce in general. Enjoy a languid walk among languid villagers who view your presence as a welcome curiosity not as a meal ticket.
Diving on Mafia Island
There are two dive shops on the beach right next to each other. Mafia Diving won out for a simple reason. They responded to my initial inquiry in a prompt and helpful manner. For me, first impressions of a scuba shop are paramount. If I am going to trust them with my safety 80 feet underwater, then I need to know they are organized and professional enough to have an efficient and effective mode of communication. Their pricing of $130 per 2 tank dive is higher than their neighbor at Big Blu Diving, but I was happy to pay a small premium for the peace of mind that the Belgian owner/operator provided at the outset.
The dive sites are primarily located in a national marine park which charges $23 per day. I will reserve judgement about whether that fee is hefty or not. If the marine park is truly investing its resources in enforcement against illegal fishing to maintain the teeming saline and healthy corals, then it is a well-intended investment in Mafia's future. If the fee is simply masquerading as a cash grab by the central government on the mainland, then it's a terrible value. I met with the park's general manager to better understand how the fee revenue is spent. Some money is focused on enforcement, some is diverted for local community needs and indeed, some is siphoned back to the mainland back hole. So, it's currently a split verdict.
The dive schedule and dive sites are governed by the unique tidal patterns that change daily, so the shop basically determines the where and when each day to ensure the best diving conditions. Most sites were a 30-40 minute boat ride on either an authentic (but a bit slow) wooden dhow with a sundeck or a faster fiberglass vessel with 200 horsepower engine.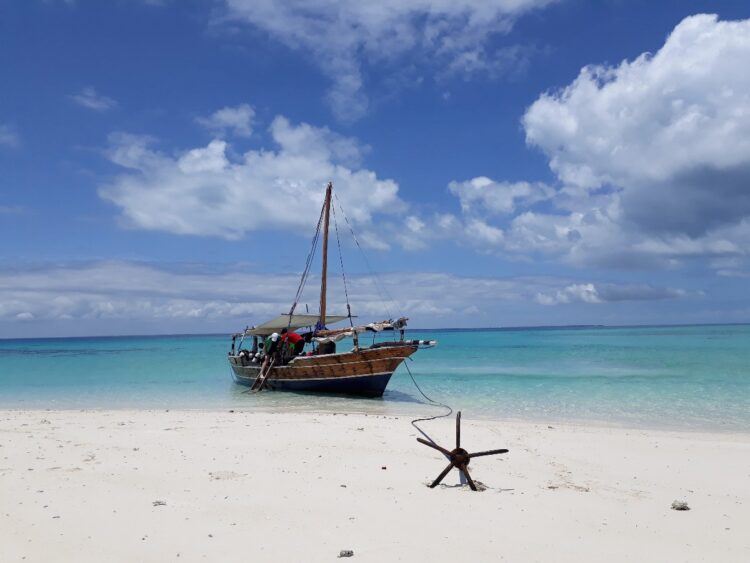 Mafia's sites are pretty much a jack-of-all-trades and master of none. No dives were disappointing, nor were they astounding with nonstop sightings of sharks or mantas.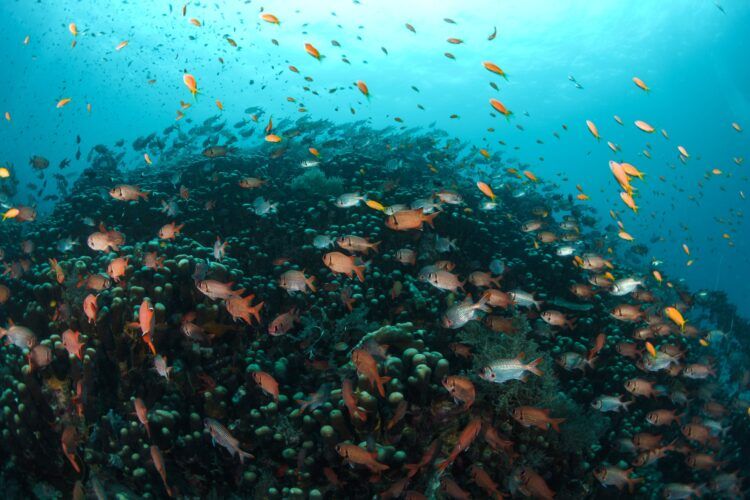 A number of dive sites are located in a protected bay, so beginners can enjoy introductory dives without the stress of seasick boat rides or being jarred by big waves getting off and on the boat.
Surface intervals tend to last close to 75-90 minutes because there is no Nitrox option. The time is passed with fresh bananas and chapatis (flat bread), hot coffee or tea, and in season, chasing some elusive whale tail splashing on the horizon. There are a couple of beach boys who nicely solicit for an outdoor fresh fish dinner for under $10 which lived up to its billing.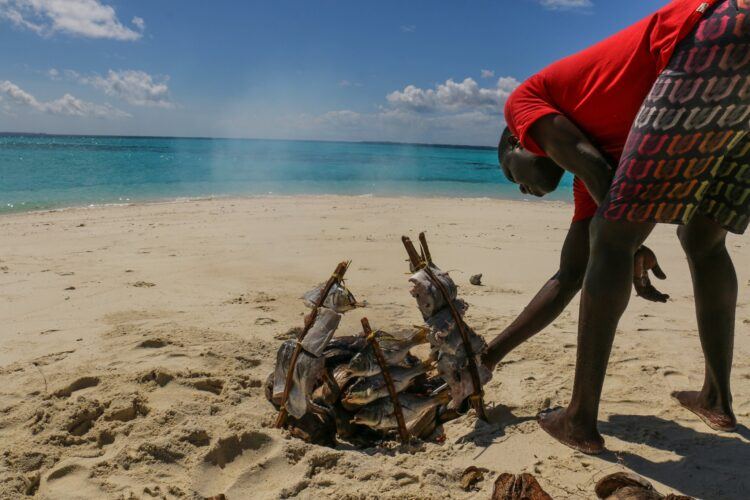 The intangible of my Mafia experience was the dive shop owner, David. He is a worldly gentleman who has made a conscious decision not to scale up his dive shop to a larger operation. He has invested in six boats instead of cramming big groups onto two boats. He maxes out the guide/diver ratio at 4:1. His dive briefings are epically detailed. And his life experiences have provided him the versatility to converse about anything. I count my conversations with him as an integral part of the 'entertainment' of Mafia.
Mafia Island Lodge
As I traveled during Covid-19, Tanzania was open to Americans–and the world for that matter–but few travelers have taken the bait so far, so it was very quiet at the Mafia Island Lodge. I doubt that my rate for half board of $70 per day will be in force if business picks up.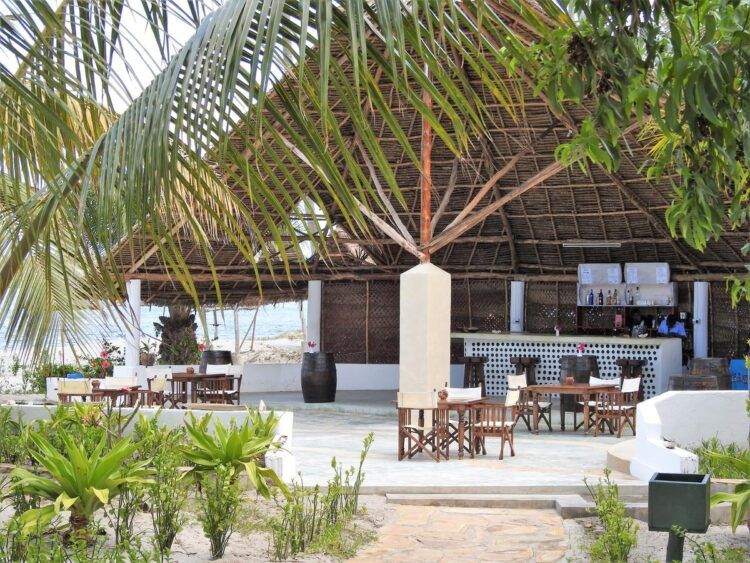 The lodge has a huge common area with a high ceiling that multi-tasks as a restaurant, bar, recreation/chill area and reception. The breakfasts were fresh: fruit, choice of eggs and bread, coffee/tea/juice. Dinners veered from local seafood specialties to the Italian influences of the owner. As one of only a few guests, the service was impeccable, as expected. But I'm sure I would have the same conclusion if the lodge were busier. The staff were friendly, helpful and upbeat.
Pemba Island
On the northern side of Zanzibar lies Pemba Island, which is far bigger than Mafia, as evidenced by the 90 minute drive to get to town, the last 15-20 minutes on rough roads.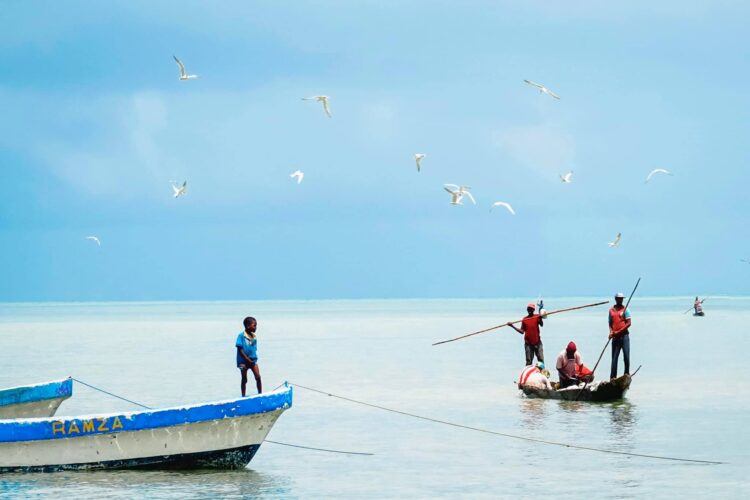 There is minimal tourist infrastructure in Pemba, so you really are going for the diving. But, Pemba has a direct and reasonable flight to Zanzibar, so if you need to mix a bit of culture and history in with your underwater adventures, then you can join the masses on the big island for a day or two as well.
Pemba Island Diving
Pemba diving struck me as similar to Mafia, in that every dive was visually interesting and varied but there wasn't a specific identity that I could tag on the sites. Again, the dive sites were all-around very good…healthy corals with a good abundance of marine life. Pemba had some towering walls that Mafia lacked, but Mafia had some shark sightings that Pemba lacked, so let's call it a draw.
I liked the backstory of the dive center I chose- Afro Divers. An entrepreneurial scuba instructor who had worked on Zanzibar and Pemba for a few years decided to strike out on is own. The Dutch owner Michael solicited funding from friends and family in the Netherlands, purchased all of the equipment needed to open a dive shop…and stuck them inside a cargo container and shipped it to Pemba. The shipping container remains the central building of the dive shop. He navigated all of the craziness of the Tanzanian bureaucracy to secure land, permits and the release of his cargo container from customs all on his own. And he made it through the layers of corruption, inefficiency and general bureaucratic apathy without busting his budget.
Afro Divers is still new and Michael is hungry and motivated and it is readily apparent with his commitment to customer service. He solicited my input about what time I wanted to start, what type of dive did I prefer, making equipment adjustment suggestions. He built a cozy common area and clean and comfortable bathroom/showers, so despite the small footprint, it is indeed full service.
There was a surface interval on a huge sand bar that makes an appearance for a few hours during low tide, the idyllic scene right out of a travel brochure! The fruit and pancake/crepe-like concoction was delicious.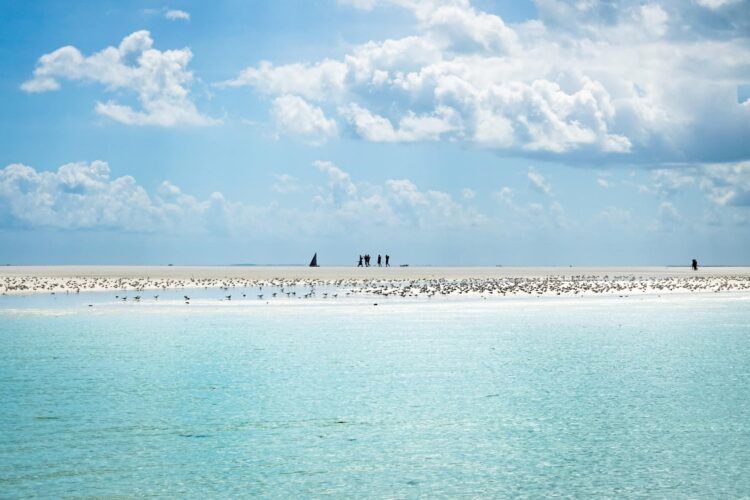 Where to Stay on Pemba Island
The first two nights I choose to stay at the barebones Verani Beach Lodge because it was $30 a night and a one minute walk to the dive shop. A fresh breakfast was included inside the hut overlooking the ocean. I also had two dinners there with fresh fish for $6. Be advised that you need to bring your own drinks, as they are not for sale there, nor are the village shops close by.
For a price bump to $60, I decided to send the last couple of nights at Pemba Paradise because they had wifi that didn't require walking around the property with my computer to hunt down an intermittent signal. The fact that the property was absolutely beautiful with monstrous sized rooms with balconies and tricked out bathrooms, a stunning pool and a restaurant where I could huddle with the chef on my meal choice, were all nice bonuses. I would have thought this type of property would easily be a $200 night affair, so I was thrilled with the value proposition.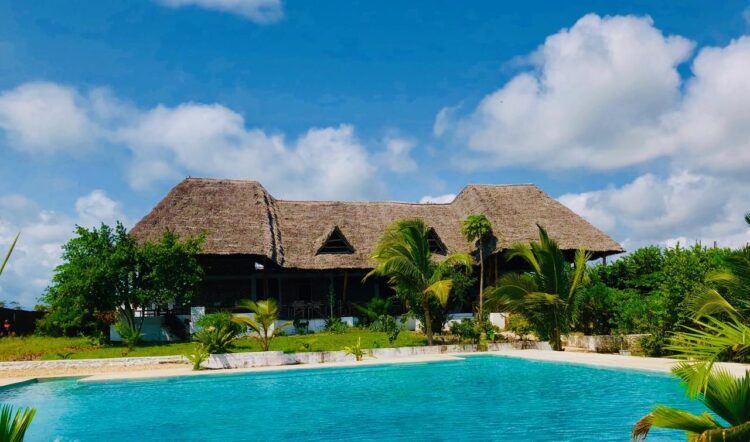 The resorts and dive shops are all located near each other, right on the coast. However, the proper road that is lined with villages and villagers is a half mile inland, so the dive/resorts are removed from the locals. There are no lights at night on the makeshift road to the villages, so walking is a dicey proposition. So, expect to live in rather splendid isolation at the resort…which was pretty damn splendid.
Mexico has the Riviera Maya, France has the Cote de Azur, maybe Tanzania can tout its two scuba gems as the 'Swahili Coast'?!
Thanks to Steve Belkin for sharing his experience! Not only is Steve a passionate diver, he's an avid traveler in general, spending 50% or more of the year on the road. You can travel with him by joining Competitours, an incredibly fun and unique tour through Europe.