This post may contain affiliate links. As an Amazon Associate I earn from qualifying purchases.
* * *
I've never been a big fan of Halloween: it's too hokey for me. Cake my face with makeup and spend $50 on a costume? No thank you. And don't get me started on monster slime or edible eyeballs. Nope, not for me.
But Sleepy Hollow on Halloween? That's classy. That's pumpkins and legends and history and poems, all interspersed within fall in the Hudson Valley, one of the prettiest places in New York.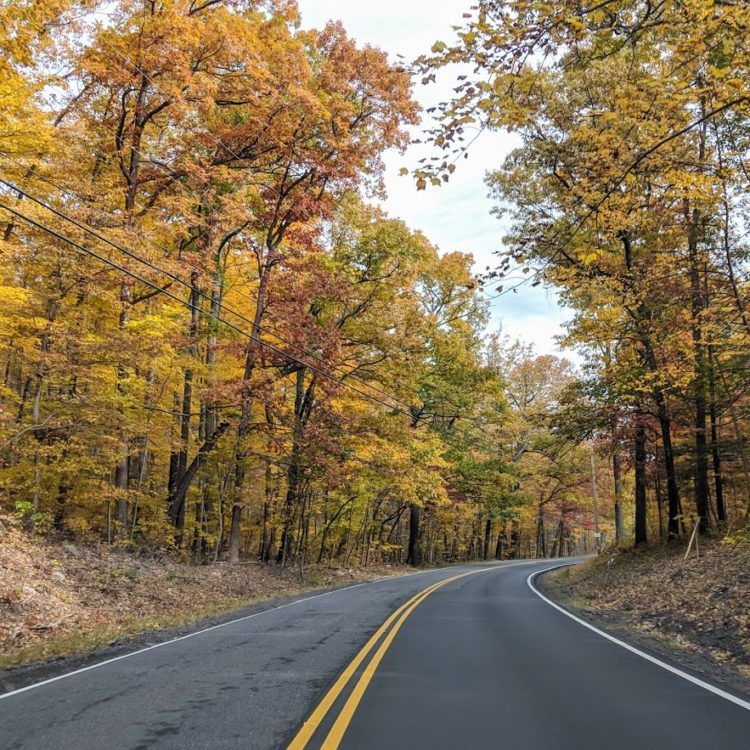 That's the kind of Halloween vacation I can get behind.
In fact, it might be the greatest excuse for a themed weekend getaway this fall.
(Just plan ahead — as you might expect, Halloween in Sleepy Hollow NY is quite popular!).
A Little Back Story about Sleepy Hollow, NY
If it weren't for Halloween, most travelers would probably overlook Sleepy Hollow. Just 30 miles north of New York City on the Hudson River, it's a small town with less than 10,000 residents. It's been a quiet spot for the vast majority of its history, without many claims to fame even though it's been settled since the 1600s.
But then Washington Irving came along and wrote "The Legend of Sleepy Hollow" in 1820. I'm sure you know the tale, a story about a schoolmaster named Ichabod Crane who was terrorized by a headless horseman. The story takes places in North Tarrytown in the Hudson Valley, although Irving refers to it as "Sleepy Hollow", a title he entirely made up, nothing more than a literary flourish.
For 176 years, North Tarrytown lived on in reality while Sleepy Hollow lived on in legend. Then, in 1996, the General Motors plant in town shut down and North Tarrytown needed an economic lift. Their plan? Rename the town to Sleepy Hollow and bring in tourism dollars.
The unusual plan worked!
Slowly, people started visiting, not just for an eerie setting on Halloween, but also to see an area they felt connected to from literature, television, and movies.
Now, people visit not only for Halloween, but also because they're familiar with the place and its connections in both history and literature.
Non-Cheesy Things to Do in Sleepy Hollow
Sure, you'll find some pretty tacky Halloween activities in the area, but there are also four things to do in Sleepy Hollow that are perfect for Halloween without being ridiculous.
Visit the Sleepy Hollow Cemetery
Sleepy Hollow's cemetery seems to have more incredible stories attached to it than your average cemetery. It's the final resting place not only for Washington Irving, but also Andrew Carnegie, William Rockefeller, and plenty more.
If you go during the day, you'll be treated to local history and a surprisingly beautiful outdoor setting (with ornate sculptures and monuments).
The nighttime tours, though, give you the right amount of spooky. There are classic lantern tours — again, more focused on history and famous residents — and then there are "murder and mayhem" tours.
Can you guess which one I chose?
I showed up well after dark on Halloween night itself to hear true stories about grave robbers, murder-suicides, and gruesome deaths. The two-hour tour was just the right length with a good mix of stories and well-worth taking.
Tours depart Saturday nights year-round, with many additional tours in the month of October. Book in advance: YES, they sell out.
The Great Jack O Lantern Blaze
This is not your typical pumpkin festival.
Imagine 7,000 hand-carved jack o' lanterns, all lit after dark and arranged into gigantic sculptures: 50-foot spider webs, Chinese dragons, and even a working carousel.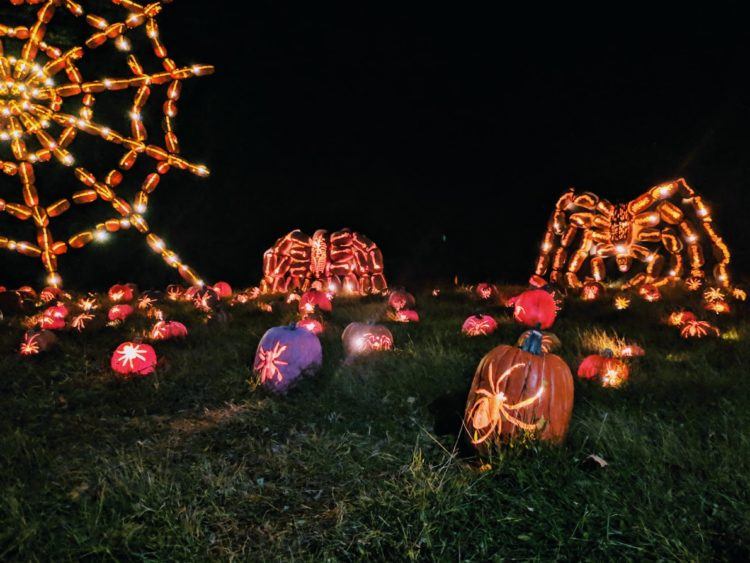 Many of them are synchronized to eerie music, flashing on and off to create a spectacular light show. If you're the type of person who loves Christmas light displays, this will be right up your alley.
Technically the Great Jack-o-Lantern Blaze isn't in Sleepy Hollow, but it's an easy 20-minute drive away (or hit the Metro North train if you don't have a car).
This is the most popular event near Sleepy Hollow at Halloween. It's crowded and it sells out. But it's definitely worth it. Buy tickets in advance and, if possible, choose the last entry of the night for a less hectic experience.
Read More: What You Need to Know About Attending the Great Jack O Lantern Blaze
Old Dutch Church of Sleepy Hollow
This is another Sleepy Hollow attraction you can visit either day or night. Daytime visits are self-guided and won't take long to take in the architecture and walk the church grounds.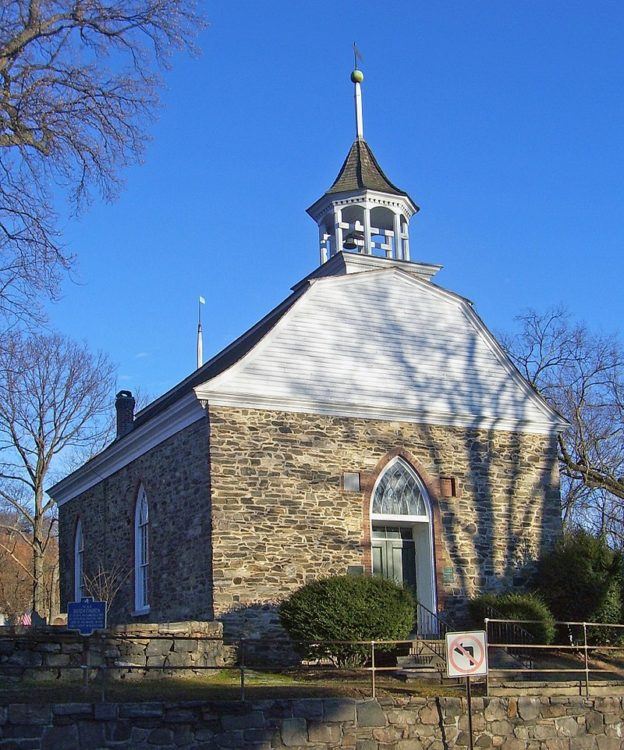 In the evenings, the church hosts dramatic performances of "The Legend of Sleepy Hollow", accompanied by organ music and candlelight.
This is old-style theater: no special effects, just a passionate performance given by a single narrator. If you're lucky enough to go on a night starring Jonathan Kruk, you'll be amazed by his ability to use voices and capture your attention for forty-five minutes straight.
This won't be good for small children, who I'm sure will squirm on church pews and get bored of the performance. But if you appreciate live theater and raw talent, don't miss it.
Performances run through October and early November; other times of year, you can pop inside the church but won't hear the story. Buy tickets in advance and allow about 15 minutes to walk in from parking (near the cemetery).
If it's been awhile, re-familiarize yourself with "The Legend of Sleepy Hollow".
You can listen to the audiobook for less than $1 (and listening is my preferred way to take in the story — if you read it, it's a little too easy to skim over the many descriptive details, but that's really what makes the story).
Daytime Sleepy Hollow Activities in Fall
The Unsilent Picture Philipsburg Manor (closed in 2021)
Philipsburg Manor is a living history exhibit from pre-Revolutionary War with a working gristmill, exhibits on slavery in colonial New York, and a few hands-on activities.
In October, what makes the manor special is their screenings of "The Unsilent Picture", an original (silent) film with live musicians and their own sound effects. If you're intrigued by foley artists, you'll want to check this out.
(They also host a haunted house known as Horseman's Hollow. I haven't been, but from the reviews, it seems decent but not one-of-a-kind).
Kykuit, the Rockefeller Estate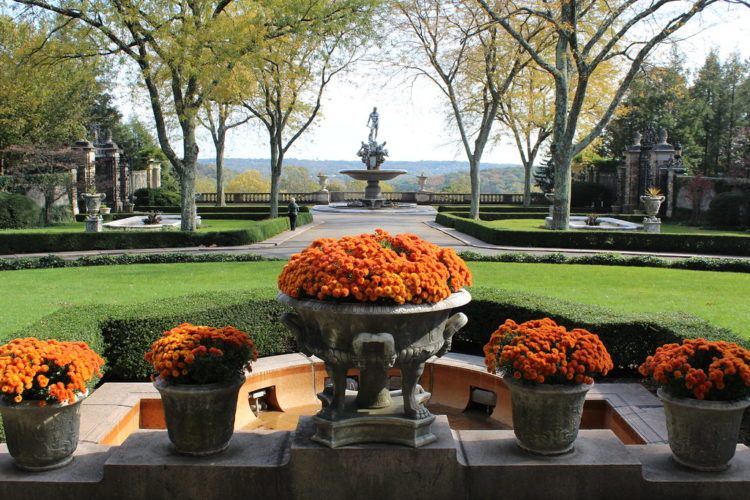 Want to know what it was like to live as the rich and famous (100 years ago)?
Touring Kykuit shows off antiques, fine art, sweeping views of the Hudson River, and lovely gardens.
It's been described as "where God would live, if he had the money" and while I don't know about that, I do know you'll want to check out the view from the west porch.
Union Church
While the church alone is not worth planning an entire trip for, it's definitely worth a visit if you're in Sleepy Hollow anyway. It's just a few minutes from the main drag and features a Matisse stained glass window plus nine other stained glass windows by Marc Chagall.
If the light is right, it's glorious.
(No photos allowed inside, sorry!)
Sing Sing Kill Brewery
There are a LOT of breweries in the Hudson Valley and you'd have to make a concerted effort to visit them all. Honestly, you'd probably need about a week.
I favored Sing Sing Kill Brewery because they have a good variety of beers and not just IPAs (sorry, but all those trendy we-only-serve-IPA-places are a pet peeve of mine).
You can get a flight of four beers to sample, and you'll probably want the nitro smoked maple porter or one of their other ultra-local flavors.
Hiking Near Sleepy Hollow
It wouldn't be a blog post from me if I didn't at least mention the outdoors 🙂
The Hudson Valley is beautiful — even more so with fall colors — and you're spoiled for choice when it comes to being outside. If you don't have time to do them all, don't miss the 13 Bridges Loop Trail (2 miles) in Rockefeller State Park Preserve.
Want something more challenging? Try the Lemon Squeezer, a 7.5 mile trek with lots of scrambling in Harriman State Park. (You can do it!)
Where to Stay in Sleepy Hollow
If you want to be right in town, the best spot is the DoubleTree Tarrytown. It's about three miles from the main Sleepy Hollow Halloween events, so it's an easy drive or Uber ride away.
But, if you have your own wheels, I prefer staying across the river at the Bear Mountain Inn and Overlook Lodge. It's a solid half hour away and it's not fancy, but the views are unbeatable — remember, the glorious reds of maple trees in autumn are spectacular. And there's something about a stone fireplace in crisp fall air that is just so cozy.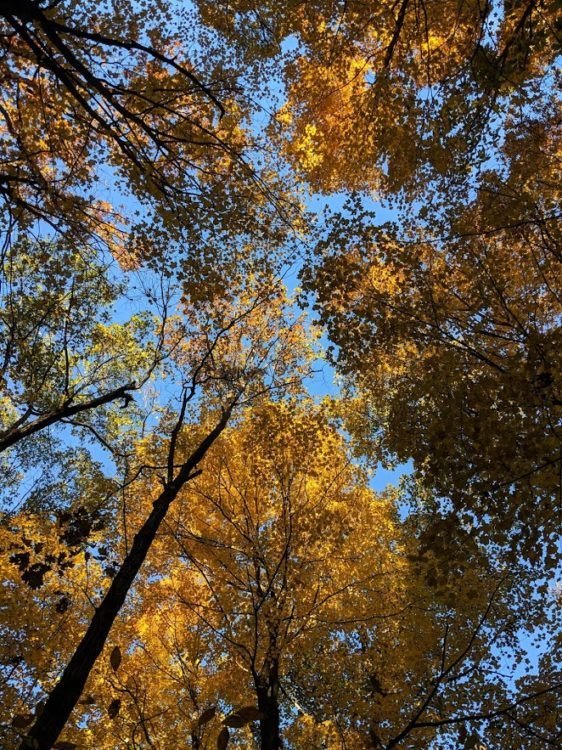 Plan Your Sleepy Hollow Halloween Trip
Halloween in Sleepy Hollow is a fun way to celebrate the holiday (even if you normally hate it!), but honestly any visit from September to early November would be a good one.