This post may contain affiliate links. As an Amazon Associate I earn from qualifying purchases.
* * *
My first two days in Puebla were spectacular and then everything fell apart. In retrospect, I can tell you exactly what changed. For two days, I traveled the local, Mexican way, but my last 24 hours relied on things working like they do back home in the USA.
And they really, really didn't. I learned a few things the hard way, but hopefully these Puebla travel tips will help you stay ahead of the curve.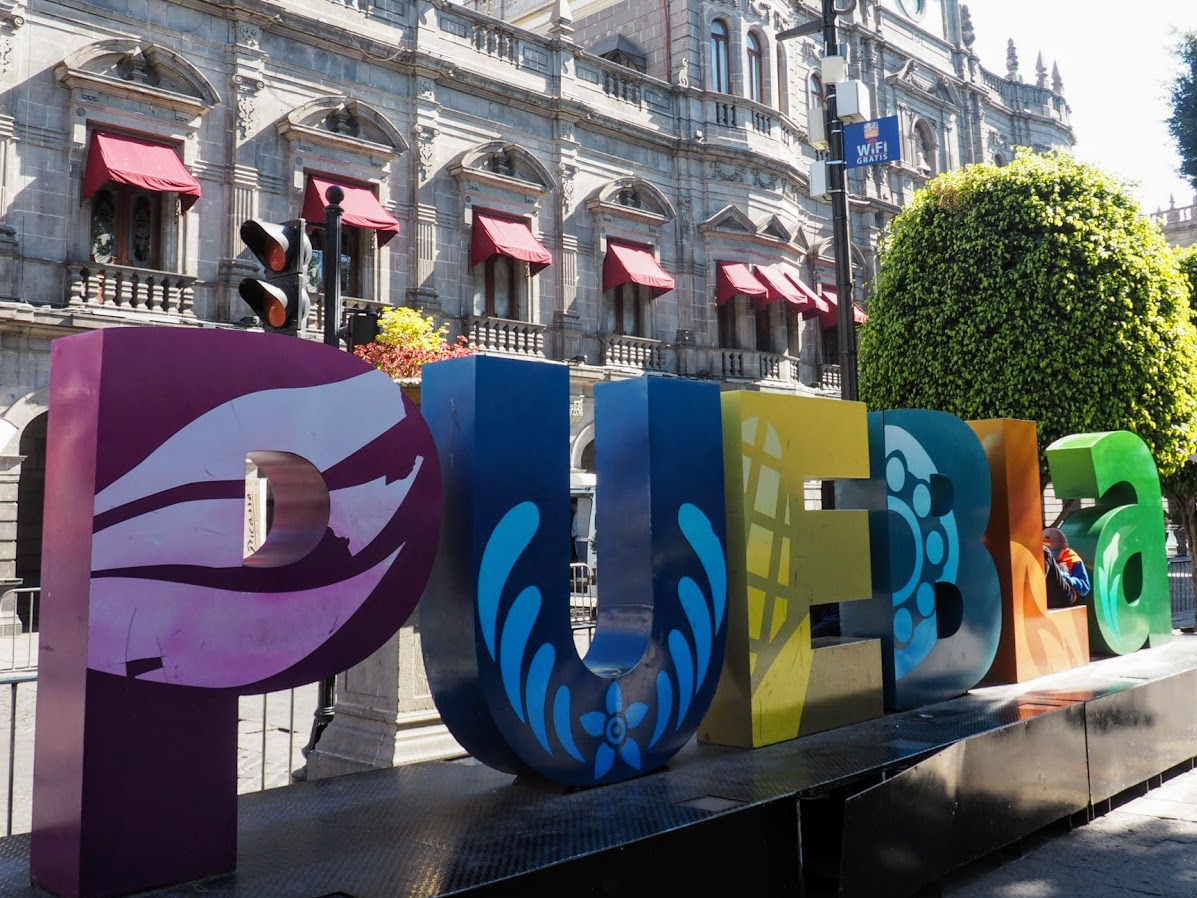 Keep in Mind Mexican Hours of Operation: 8:15am-11:00pm
After eight trips to Mexico (!), I should have remembered that nothing in Mexico opens early. You want breakfast? Restaurants don't open until 8am, which means they won't actually be ready for you until 8:15. Many shops and attractions won't open until 10 at the earliest because they know you won't even be done with breakfast until 9:30 anyway 🙂
I knew this, but I didn't triple-check the hours of an airport rental car location. Assuming my 6am reservation would be honored and ready, I was in for a surprise when I showed up and saw a sign showing they opened at 7. Which meant 7:15.
Other than frustration and annoyance, I was still able to pick up my car and make it to my next destination. Just don't plan on going anywhere early.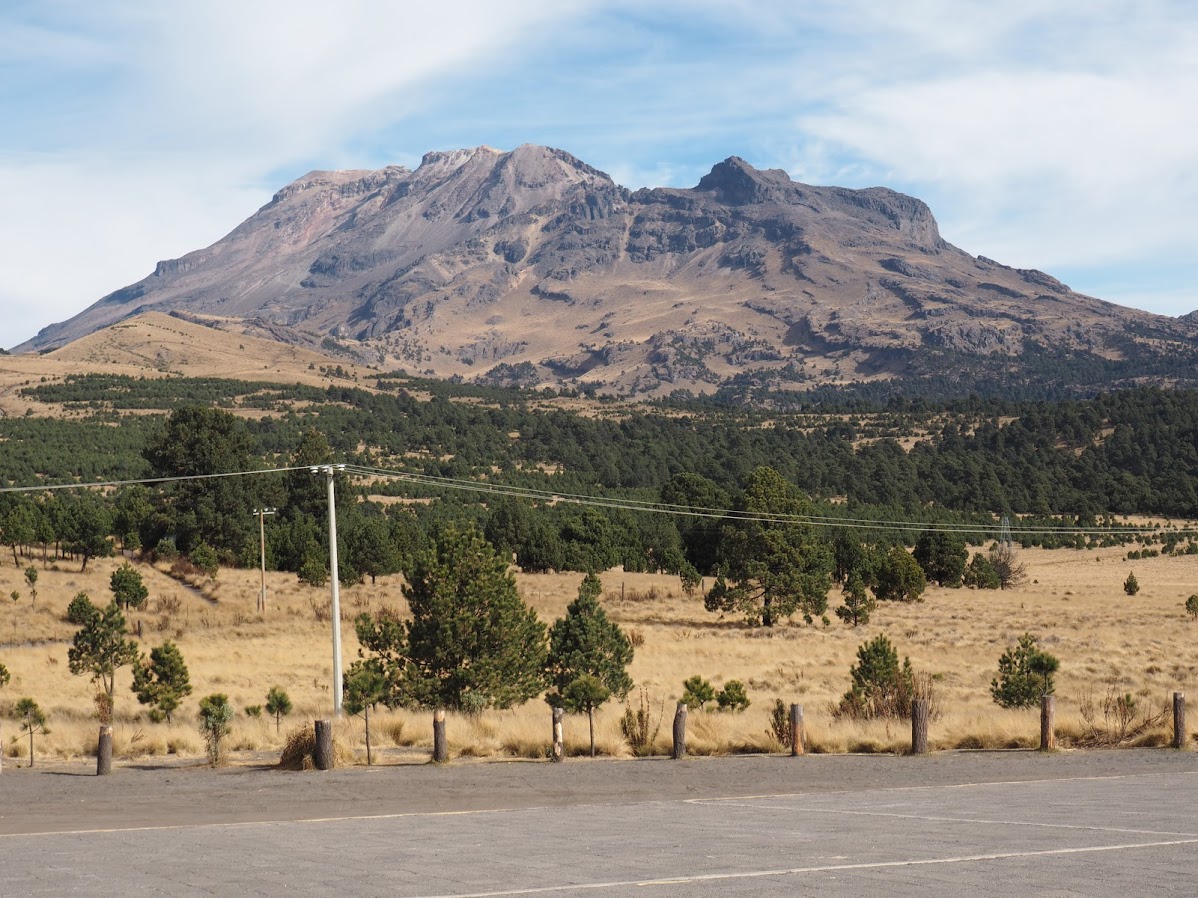 >>>>> Related Post: Climbing Iztaccihuatl and the Rugged Wilderness of Popocatepetl Volcano
Always Carry Cash
Credit cards are becoming more common, but cash is still king. Even places that accept cards have system outages, leaving you in a lurch. Carry more than you think you need, despite the possible risk of pickpocketing (just be sure to carry it securely and don't hold it all in one spot).
Throughout the course of my stay, I ran into multiple ATMs that were either out of cash or not functioning. For the most part, it wasn't an issue and I was just proactively trying to be prepared. However, at one point I legitimately needed cash for a taxi, didn't have enough, and there were no ATMs nearby, so I ended up paying fees at a currency exchange kiosk. Not cheap compared to my Charles Schwab ATM card, but better than being stranded.
One other reason to have money on hand, especially in small bills: cash tips solve a lot of problems in Mexico.
Speak as Much Spanish as You Can
On my final morning in Puebla, I was locked inside my hotel when I needed to leave for the airport. It's relatively common practice in Latin America to lock the exterior doors overnight for security reasons, although the front desk will happily let you in or out when needed. Unfortunately, the staff had stepped away and I was locked inside with time ticking away until my flight departed.
Because I speak Spanish, I had a few options and I used them both. First I called the hotel's second location, to see if someone there either had a key and could stop over and let me out (they couldn't) or if they had a direct line to the receptionist cell phone to try and track them down (they didn't).
>>>>> Read the whole story on Twitter (and follow me for other travel adventures that are sure to come!)
This time Spanish didn't save me, but on other occasions even just recognizing a few words will help you. Don't speak the language? Download a good offline app in advance of your trip.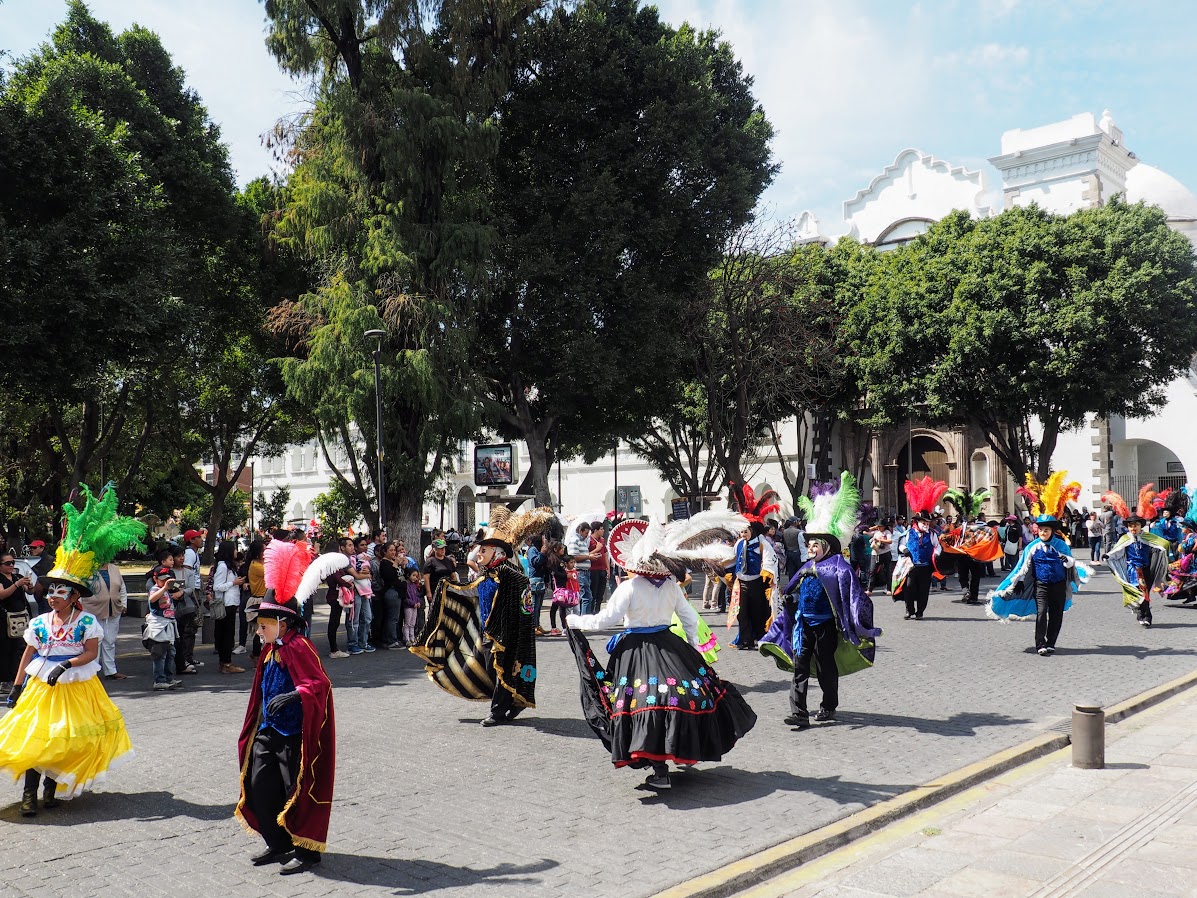 To Enjoy Pueba, You Have to Act Poblano
I don't want to give the wrong impression about Puebla. I actually liked it there, despite my mishaps.
The underlying story to my Puebla travel tips is that it works better if you put yourself in their shoes, their culture, and their way of life. You need plenty of travel and buffer time to get around and you'll have a better time if you don't try and fit the city into your definition of how things should work.
That's true for most of the world. Just be prepared on what to expect and you'll have a good time.
MORE INFO TO PLAN YOUR TRIP
Staying overnight in Puebla? Don't. I liked Cholula (a few miles away) way better — more on that soon. In the meantime, book Piki Hotel if you're on a budget or Estrella de Belem if you want to splurge (it's still quite affordable!)

Don't have a travel insurance policy yet? My pick is always RoamRight.

Going anywhere else in Mexico? Check out all my articles like why once was enough in Mexico City or how much I love Cancun.

Like this post? Share it using the buttons below or follow me on Facebook | Twitter | Instagram | Pinterest
Pin this post!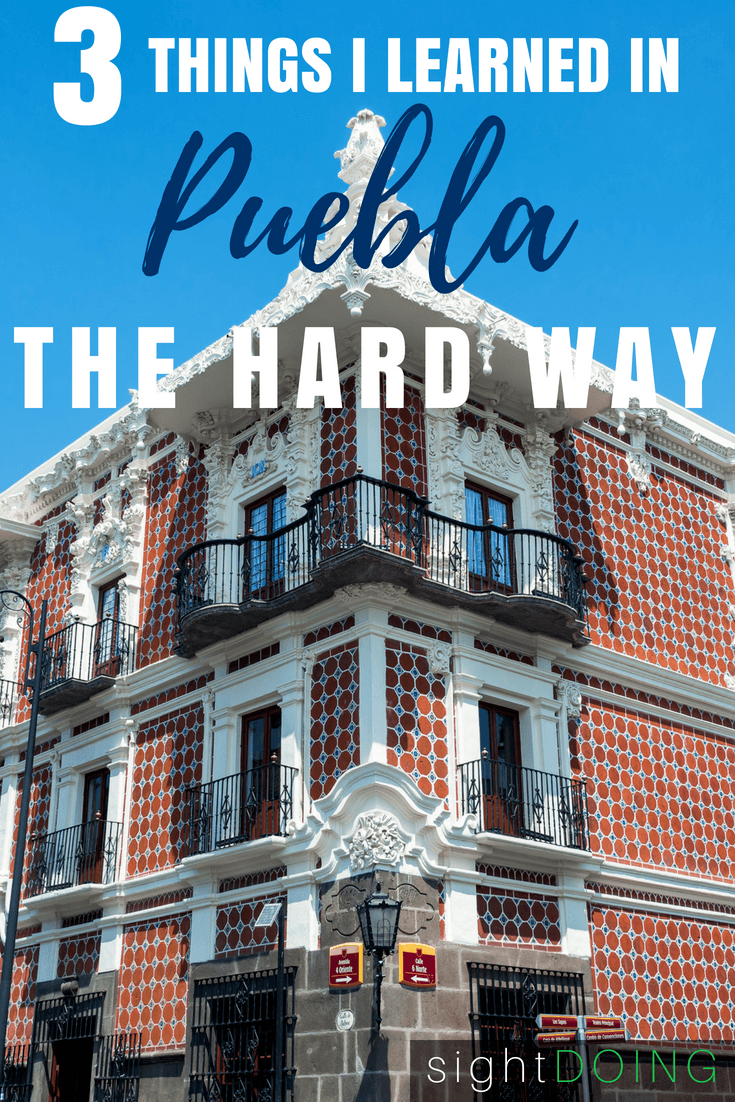 This post contains affiliate links. Thanks for your support of sightDOING if you choose to make a purchase from my recommendations.