This post may contain affiliate links. As an Amazon Associate I earn from qualifying purchases.
* * *
I've always wondered what it would feel like to be rich. To have deep pockets where I don't really have to worry what things cost or keep a running budget in my head.
Maybe that's why I loved Bogota: it's so darn cheap that I felt like I was rich for a week!
Of course, when 1 US dollar is equivalent to 3,000+ Colombian pesos and your wallet is stuffed with 1,000,000 pesos (~$325), it's hard not to feel like a millionaire.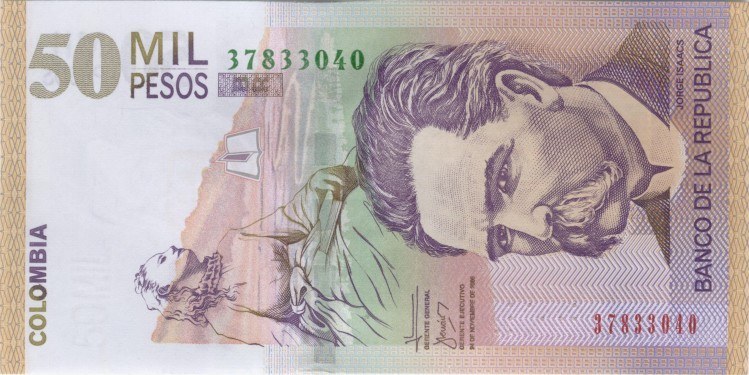 While I was there, I ordered whatever I desired off the menu, splurged on private cars instead of public transportation, and based my trip on the activities I wanted to do instead of what I could afford to do (hint: they were the same thing).
What does it cost to travel to Bogota Colombia?
These are my actual expenses from a week in Bogota. My trip was a total of 8 days, with 2 days devoted to air travel from the U.S. and six full days of touring and sightseeing.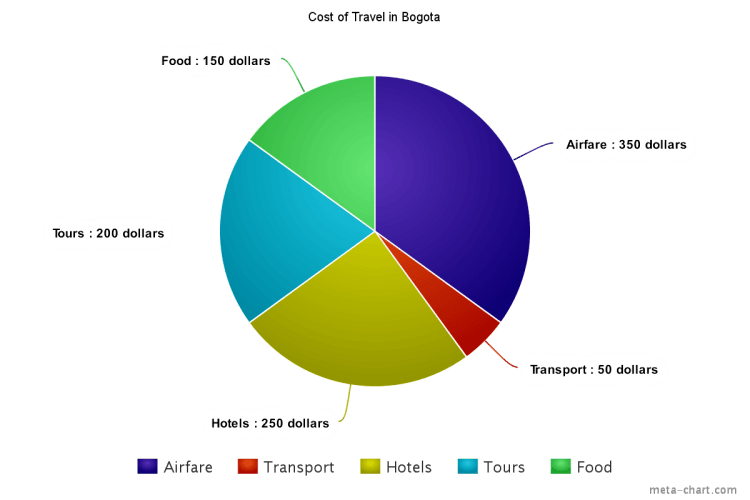 Airfare: $350
From the United States, there's a lot of competition from airlines traveling to Bogota, which keeps prices low. Sales from Florida start at $175 round-trip (including tax!), but prices in the $250-300 range are common from anywhere on the east coast. Traveling from elsewhere in the country? Keep your eye out on deals for $350ish, which I see frequently.
My ticket was nonstop on Avianca, booked just three weeks in advance, for $353.16. I was impressed by the service offered by Avianca and gladly recommend them.
Transportation: $50
I relied almost entirely on Uber to get around Bogota since rides were cheap. From the airport, my Uber ride was $7.52 and my rides in town were as low as $1.36. Even a 45-minute trip from Usaquen in the north to Candelaria in the south was $4.50.
I love how Uber doesn't require you to haggle with drivers over price and you don't need small change to pay for rides, but I did have a close call with one driver. Read more (opens in new window), especially if you're a solo female traveler.
Altogether I spent $48.72 on assorted taxis, Ubers, and one bus. I actually paid a little less than that since I received a 20% rebate on all my Uber rides as a perk on one of my credit cards. Goes to show you should read your promotional emails carefully to look for deals!
Hotels: $250
I stayed in three different hotels during my trip because I couldn't decide which section of the city to stay in (picture different New York City neighborhoods, and you'll understand how each district has a distinct personality).
I spent two nights each at 12:12 Hostel in Zona G, Bogota Bed & Breakfast Inn in Teusaquillo, and the Hampton Inn in Usaquen. All were private rooms with strong wi-fi and hot water: all things I require while traveling. With an average cost of $42/night, that's a bargain!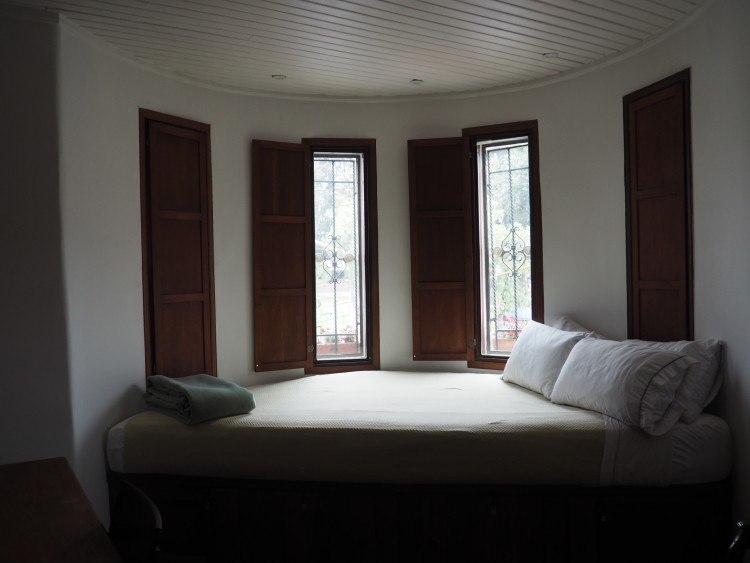 Technically I spent a little less since I split two nights with a friend, but the full cost of the room is included for reference.
Deciding where to stay? Zona G ("Zona Gourmet") was my favorite district because of its safe, walkable neighborhood, wide selection of restaurants, and central location between Candelaria and Usaquen. That said, 12:12 is most definitely a hostel with basic rooms (or dorms, if you choose) so look for a different property if you want an upscale stay.
SightDOING and Other Activities: $200
You know me: I don't skimp when it comes to tours and attractions. After all, that's the main reason I travel.
My most expensive activity was a $38 food tour through Bogota, something well worth it to sample flavors at local markets that I otherwise might walk right by. A group tour to the Zipaquira salt cathedral is also around the same cost and worth the cost.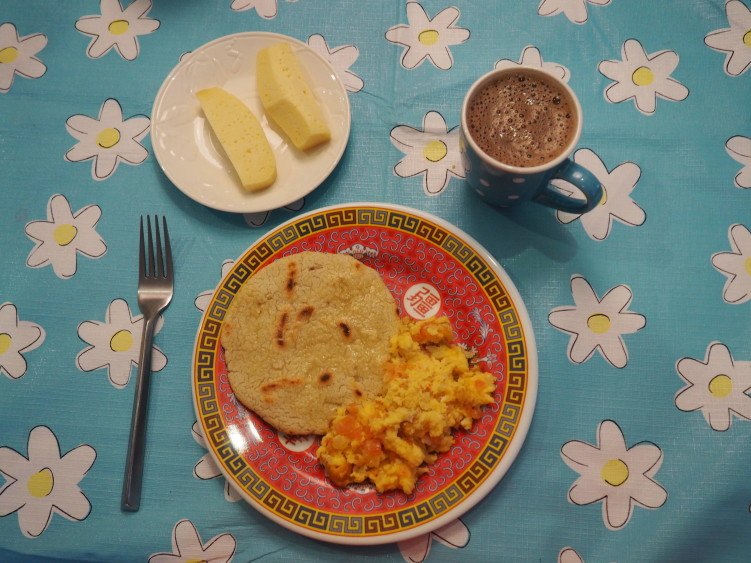 Two of my favorite activities were among the cheapest: a scavenger hunt through Candelaria ($6.50) and playing tejo in a local bar (no cost to play, as long as you're buying drinks).
Food, Coffee, and Alcohol: $150
Altogether, I ate six breakfasts, five lunches, and five dinners in Bogota, but I only had to pay for ten of my meals since breakfast was included for several mornings and I got a full meal on two of my tours.
When I did buy food, I splurged. There are some really great restaurants in Bogota, like La Mar Cebicheria where a first-class ceviche starter, seafood dinner, wine, and dessert ran me about $35. Another great meal was at the infamous Andres Carne de Res; my $16 steak was awesome and the setting can't be beat.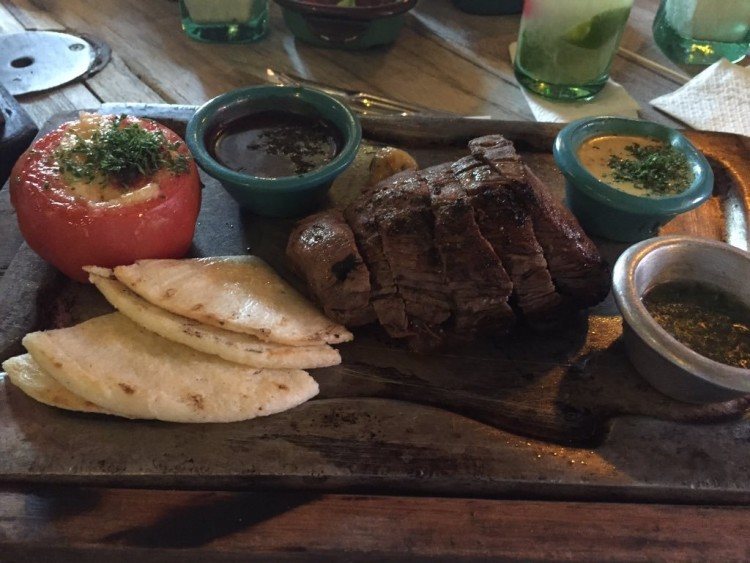 But other meals were absolute bargains, like the $5 platter of blood sausage and yucca at a local bar or my deluxe $5 breakfast basket of pastries that fed me for two days.
One thing's for sure: budget some money for coffee. Colombian brews (and coffeehouse culture) beat everywhere else I've been in the world, including Panama's geisha coffee.
So, yes: travel to Bogota on a budget!
Bogota is a great city and worth a visit even if you're not a budget traveler, but not having to stress over expenses makes Bogota even better.
Traveling now — while the dollar is strong — makes it a great time to plan a trip to Bogota, especially while the city is still relatively undiscovered. That said, this is a city where it's still important not to travel with valuables and to always keep an eye on your things. RoamRight insurance helps keep me covered and policy prices are low when the total trip price is so reasonable!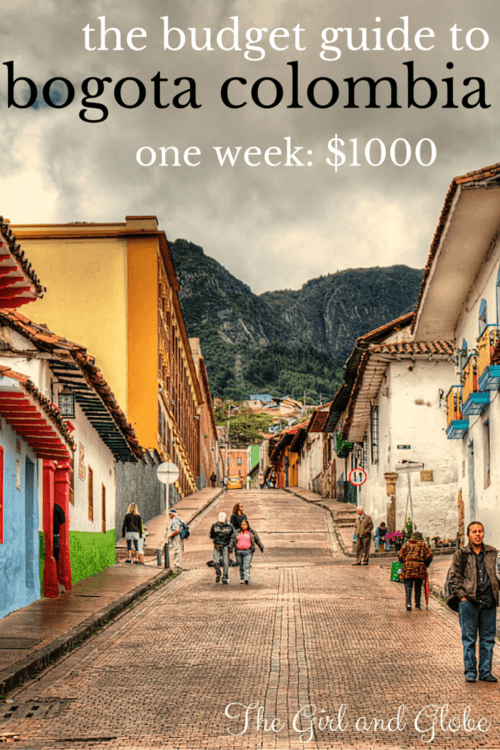 * * *
Share your stories!
Have you traveled in low-cost countries like Colombia? What were your average costs and did you splurge or stick to a tight budget?
* * *
Read More on sightDOING:
This post contains affiliate links, which help support the site if you make a travel-related purchase through sightDOING.
Title image by Pedro Szekely; used and modified with permission.