This post may contain affiliate links. As an Amazon Associate I earn from qualifying purchases.
* * *
I've been to Arizona four times in six years and I'm not sick of it yet. Admittedly, it's a big state with varied regions, but I've repeated cities and don't mind one bit.
Do I keep returning because I love Arizona? Or do I love Arizona because I my return visits allow me to discover the unexpected?
That's a serious question and a scenario that seems more than plausible. Most people come for cactus, Mexican food, and the Grand Canyon. But how many people take the time to seek out elk, bamboo forests, and Orthodox churches?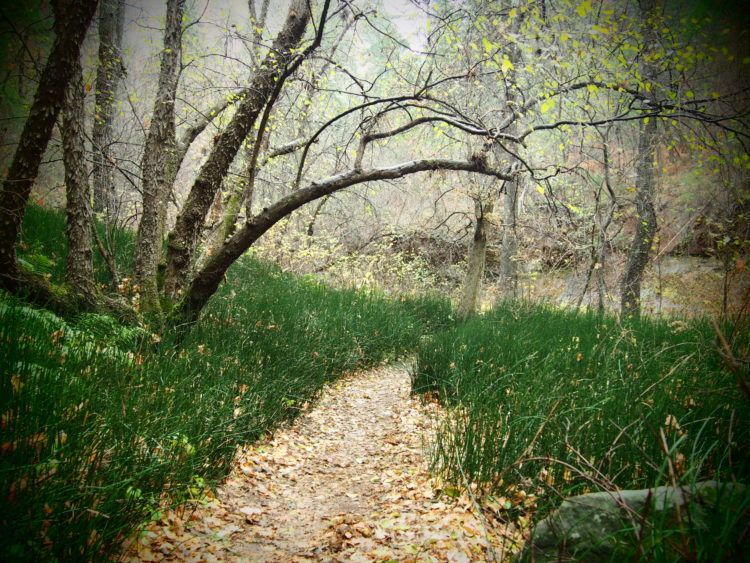 It's only by returning that you have time to take in the iconic experiences and the surprising ones.
I liked Arizona after my stereotypical roadtrip from Phoenix to Sedona and the Grand Canyon. I moved it higher onto my list after exploring Tucson. And now, after returning to awe-inspiring Sedona, I just may be in love.
My Favorite Arizona Experiences
Climb Cathedral Rock (Sedona)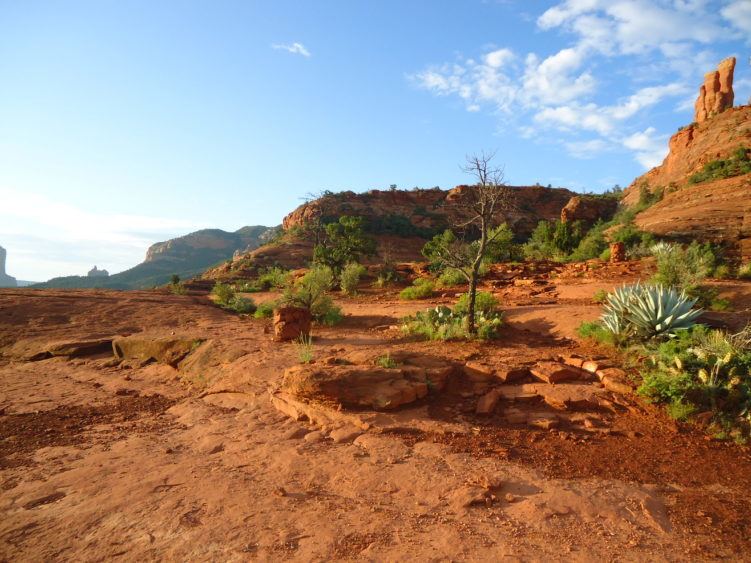 I've done quite a few Sedona hikes, but this one is the most fun. The views are great, there's a touch of rock scrambling to add to the challenge, but it's short enough to squeeze into any itinerary. Go early to avoid the crowds.
Drive the Apache Trail (Phoenix-ish)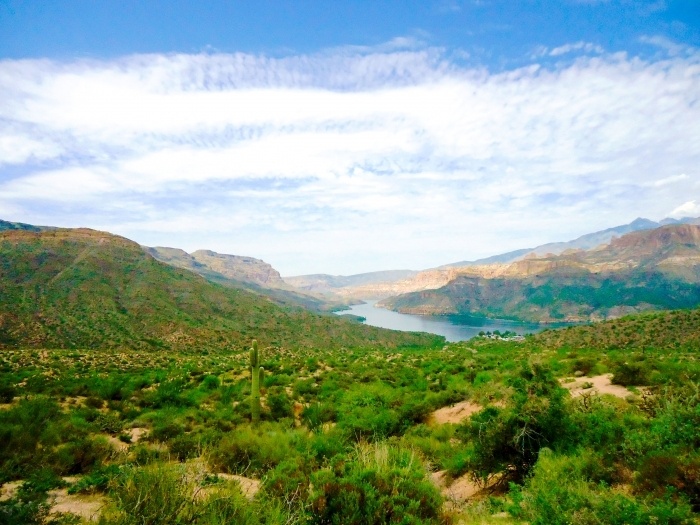 This is the best day trip from Phoenix. Seriously. It's touted as a scenic drive, but you'll want to make stops at Lost Dutchman State Park, Tonto National Monument, and Superstition Saloon. Plan on lots of photo stops, too, since the Superstition Mountains and the three nearby lakes are beautiful. Hint: there are a few narrow, steep drop-offs that are not for nervous drivers.
Eat a Navajo Taco (Cameron)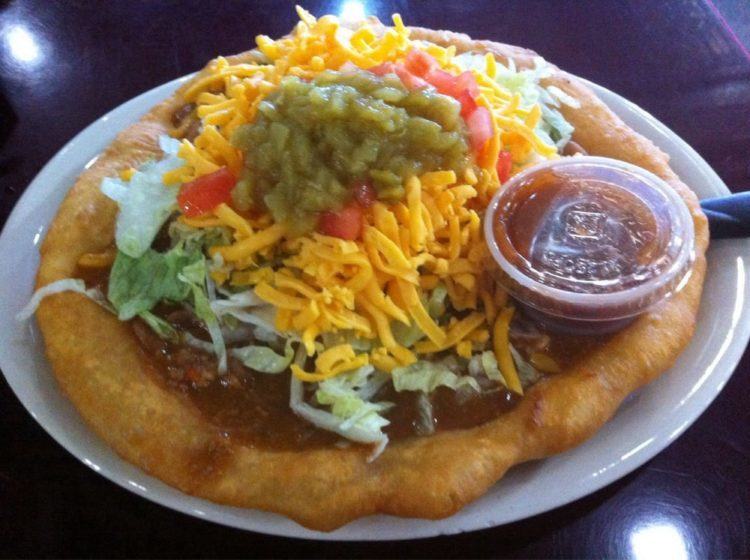 Arizona has LOTS of good food. Load up on Mexican food, Sonoran hot dogs, and international cuisine. I've had great cheap eats and a few gourmet experiences, but the one that stands out to me is the Navajo taco, if only because it's unique. Fried dough with beans and cheese? Yes please! I've seen them on menus statewide, but my recommendation is the Cameron Trading Post on the way to the Grand Canyon.
Sabino Canyon (Tucson)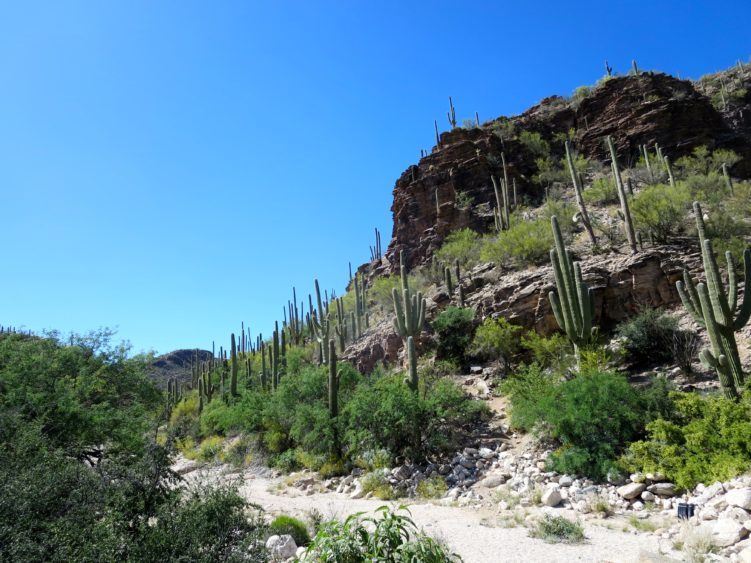 There are a lot of outdoor wonders in Tucscon, but my favorite is Sabino Canyon. The tram ride is lovely and the Telephone Line Trail has incredible panoramic views plus close-ups of palo verde trees, cholla and prickly pear cactus, and ocotillo. If you're new to the desert, start here.
Off-Road Segway (Fort McDowell)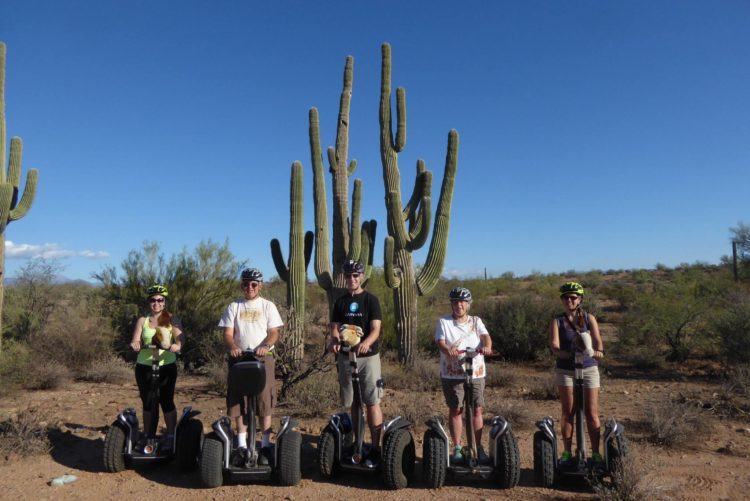 Saddle up your mechanical pony to check out the desert. I've ridden segways before, but going off-road is a treat. I spent an afternoon with Adventures Out West riding past cactus, mountain views, and petroglyphs. Just bring plenty of water so you don't end up joining the horse skeletons on this Yavapai reservation.
Live Like a Millionaire (Phoenix or Tucson)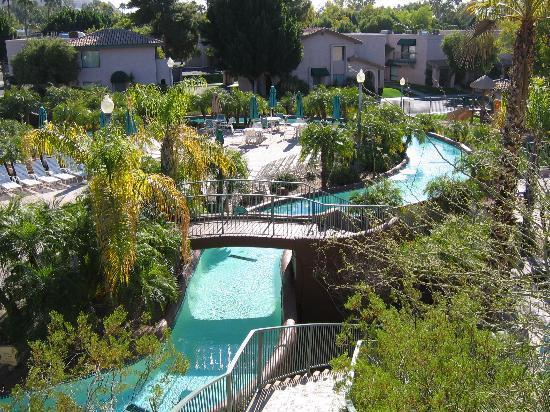 If you've ever wanted to stay at a luxury resort with a waterpark and high-end spa, this is the state to do it in. There are literally dozens of gorgeous properties, many of which are available for $75-150/night. The only catch? You have to stay mid-May to mid-September when daily temperatures are sky high. I've done it — and recommend it, as long as you know what to expect.
So what's next on my Arizona agenda? I want to visit a few new destinations: Page (for Antelope Canyon) and Havasu Falls (for turquoise waters). Here's hoping I love them just as much!
* * *
Join me on Facebook, Twitter, and Instagram for more travel conversation, articles, deals, and photos from around the globe!