This post may contain affiliate links. As an Amazon Associate I earn from qualifying purchases.
* * *
We've never been here before, but it's obvious this neighborhood isn't like the rest of Saigon. For one thing, it smells. Rotting produce intertwines with the aroma of dim sum wafting from the corner. But we're not here to eat. We're here to solve a murder.
At around 10:30PM last night, a body was discovered on the floor of a central Cholon apartment. The victim was murdered in a strange, ritualistic fashion – and while the police do have a number of people in custody, they remain baffled.
Mike and I were called in to assist, not for our expertise as private detectives, but for our spirit of adventure. A colleague thanks us for coming and it almost seems pleasant to be sitting down for tea. If only Dr. Lam hadn't been murdered in the room next door.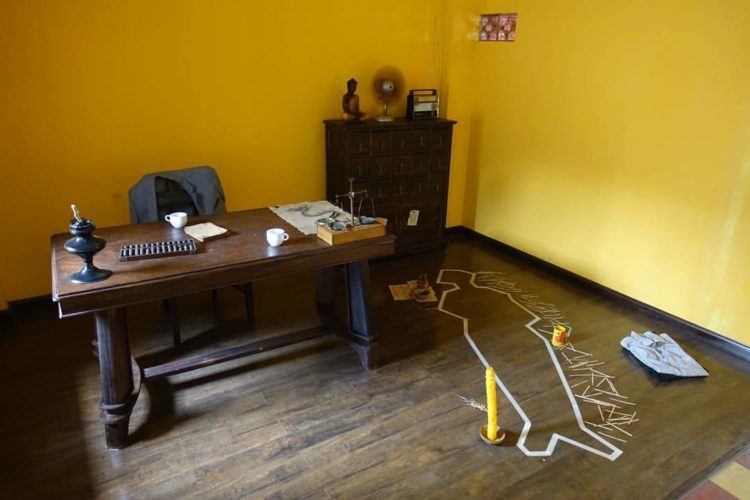 In what can only be described as the merger of a self-guided walking tour and an escape room, Mike and I set off to explore Ho Chi Minh's Chinatown, also known as Cholon or District 5 with Urban Tales. Indeed, I can draw more similarities between Cholon and our 2015 trip to China than I can between Cholon and Ho Chi Minh City. This area is away from the tourist center and most travelers don't make it here, but it's a bustling part of the city with an intriguing character.
After gathering clues from the murder scene, we set off on our investigation. Traversing the streets of Cholon with a map and compass, we made our way to neighborhood landmarks, traditional Chinese medicine shops, and centuries-old temples.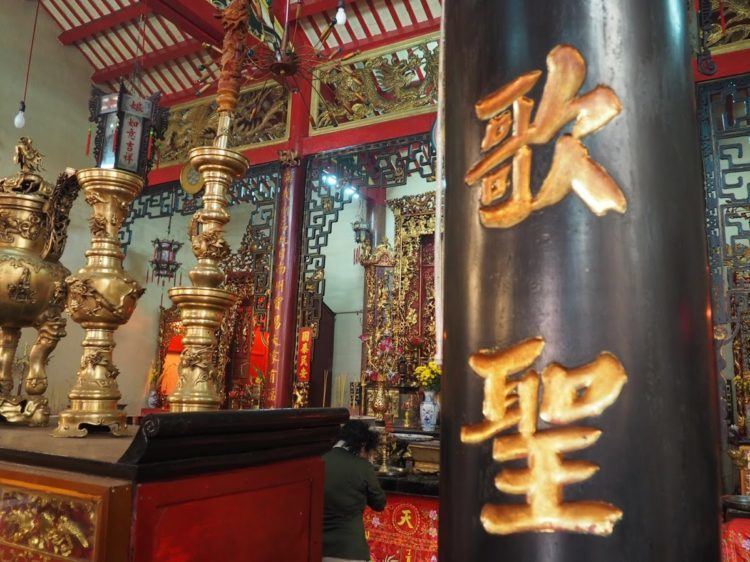 We popped into local shops and pagodas, using a resource book on feng shui, Chinese calendars, and local legends to help us piece the puzzle together. At each stop, we hunted for physical clues and cultural insight, sometimes talking to actors that had important information for our puzzle.
Like all investigations, we were side-tracked sometimes. There are false leads, a labyrinth of hidden lanes, and local people that weren't part of the game giving us questioning glances when we spoke to them. It's all in good fun and it helped us observe daily life and the routines of Chinatown's markets. We were forced to look at the details closely if we wanted to solve the murder, which meant we left with a solid appreciation for how Chinese and Vietnamese culture intersect.
Eventually, we pieced together the clues while drinking lemonade in a back alley. We knew who the murderer was! Only by solving that did we uncover another ancient mystery, a second puzzle and related storyline…and one that was much harder for us to crack.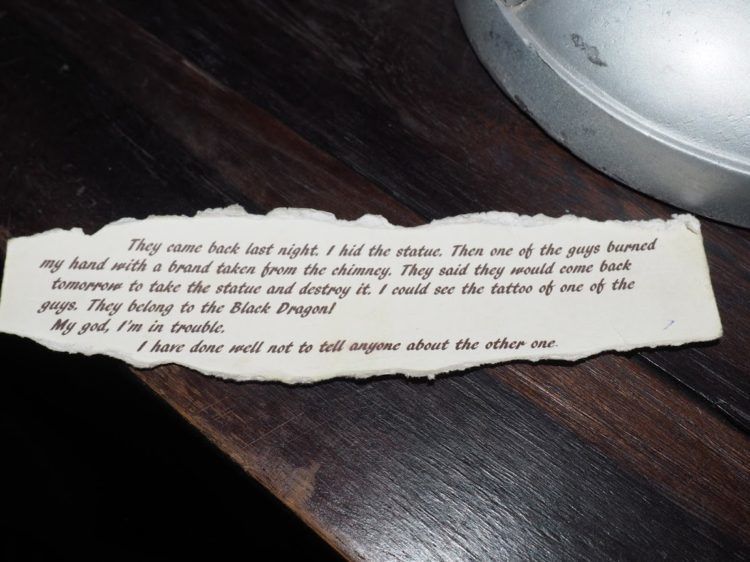 If you go…
This murder mystery is sightDOING in its most creative form. It's challenging and requires focus, but isn't so hard that you'll end up frustrated.
The trip is expensive by Vietnamese standards — about $45 per person — but well worth it when you understand the scope of how well the clues are embedded in neighborhood landmarks. You will cover quite a bit of ground during the tour, talk with actors, and get a little bit lost (it's okay, they provide you with a phone to call for help and so they can GPS track you).
It's a fun upgrade to pay for a transfer to/from your hotel in a classic Citroën 2CV. More importantly, it ensures you'll find the starting point. However, the dim sum lunch wasn't special, so I recommend dining independently instead of including that add-on.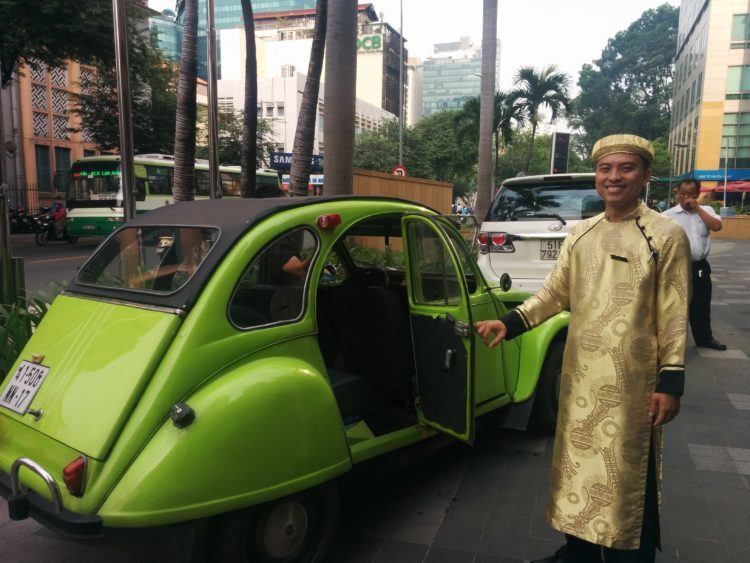 While You're in Ho Chi Minh City…
We stayed at the Intercontinental Saigon, a luxury hotel with a central location in easy walking distance to attractions. Since the exchange rate is favorable, we got this high-end hotel for less than $130/night. Service was great and the breakfast buffet was a highlight of our stay.
By far the best meal of our trip was at Cục Gạch Quán. You'll need a taxi to get there, and a reservation if you go at a peak time, but it's worth the inconvenience. Whether or not you're vegetarian, order the fried tofu with lemongrass and chili.
Since @deirdresm and @haontran both recommended the same restaurant, it was easy to decide where to eat dinner! pic.twitter.com/cGRqotScuu

— Becky Pokora (@thegirlandglobe) February 6, 2017
The other don't miss activity is the Cu Chi Tunnels. Now, you can do it cheaply or you can do it right. We paid a huge premium to go in a small group via riverboat and I don't regret it one bit.
Ho Chi Minh City was the part of Vietnam that pleasantly surprised me the most and a cool city to add to your trip.
* * *
This post contains affiliate links.