This post may contain affiliate links. As an Amazon Associate I earn from qualifying purchases.
* * *
If I ever added up how much money I've spent on travel over the past few years, I'd probably cry. Even though I've gotten incredible value from these experiences, I'm always looking for free travel.
Luckily, there are new travel services being introduced all the time. Some of them are built to last, offering a unique approach or significant cost-savings. Others are simply average but will give you a discount the first time you try them out. Saving $25 here or there adds up over the course of a year — letting you travel more often for the same cost.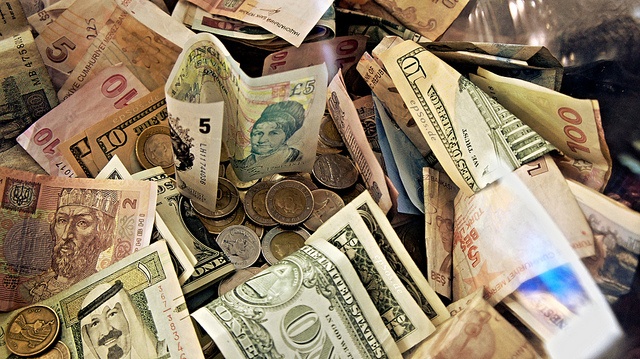 All of these programs will offer you free travel credit just by signing up. I'm sure there are even more which I've never had the opportunity to try (if so, please share them in the comments).
Many of these programs offer a referral "bonus" to me in the form of additional travel credits if you book a stay. You don't have to sign up through my links — look in the comments for other readers' links and share your own, or ask a friend for their link. However, these services advertise via word of mouth, meaning if you sign up without a specific link, you might not get the savings.
Save Money on Hotels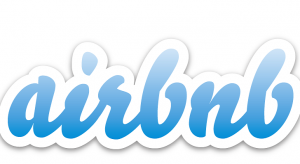 Airbnb – $25 Off Your First Stay: Airbnb is one of my absolute favorite booking engines. Staying in guesthouses, private apartments, or cottages is often cheaper than a standard hotel. Plus you can get more space, kitchen facilities, or other special amenities. Hint: Plan ahead because private owners can't always pull a reservation together quickly.
NEW IN 2019 –> You can also get $10 off your first $50+ Airbnb experience (tour)!
Hipcamp – $10 off Your First Reservation: Hipcamp is basically Airbnb for campgrounds and cabins; people who have beautiful outdoor property and are willing to share it will give you space to park your tent or RV. But if you're not into camping, don't worry: there are also plenty of cabins and cottages available, too and I had a great retreat in the Hudson Valley!
Read More –> Your Secret Weapon for Camping When Everything's Sold Out
HotelTonight – $25 Off Your First Stay with code RPOKORA: Now that HotelTonight offers a large variety of cities and 7-day advanced booking, I really like it. Sometimes their offers are huge bargains; other times, barely better than booking directly. Do your research and wait until you save big.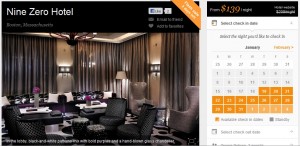 Jetsetter – $25 Off Your First Booking: Jetsetter offers savings off list price, but a discount on a high-end hotel can still lead to a high price tag. Still, this one's worth bookmarking for an upscale stay in regions with affordable prices, like snagging a 5* hotel in Nicaragua for $100.
TravelPony – $35 Off Your First Booking of $200+: Hitting a $200 purchase isn't hard on a multiple night stay, plus this discount can be used in addition to coupons/promotions they offer. Keep your eye out for savings events to get the best price possible.
Save Money on Public Transportation

Uber – $2 off each of your first 3 rides: I was slow to try Uber, mainly because I rarely use taxi services and prefer public transportation, walking, or a rental car. However, I'll admit that sometimes a taxi makes the most sense. Uber is a streamlined way to hail a car from your mobile phone and pay via credit card (and even split tabs).
Lyft – $10 Off Your First Ride with code REBECCA076369: Lyft isn't as widely-available as Uber, but it works roughly the same way. Once you download the app, you can get a discount on your first ride.
Silvercar – $25 Visa Gift Card After First Rental with code RPOKORA: No doubt about it, Silvercar is different from other rentals. They provide a full-service experience and Audi vehicles to set themselves apart. Of course, you'll pay for that privilege: about double a normal rental car cost. However, with the first time discount, I think it's worth it. Hint: Silvercar is unfortunately only in major U.S. cities.
Bonus Miles
There are still a handful of programs that offer you bonus miles just for joining…but most do not.
With all these options (and new ones being added every day), there aren't a lot of excuses to pay full price for your next trip. Every dollar I've spent on travel has been worthwhile, but overspending is just wasting. Add up all these savings and maybe next time, you'll have enough saved up for another trip.
Do you have other tips on how to get travel discounts? Share your finds in the comments!