This post may contain affiliate links. As an Amazon Associate I earn from qualifying purchases.
* * *
Bogota is a dream for sightDOING if you only know where to look. This is a city that rewards travelers who know what to look for and disappoints those who expect to show up and hope for the best. These twists to traveling to Bogota Colombia transformed my trip from "just another city" to one where I fully expect to return.
Traveling to Bogota Colombia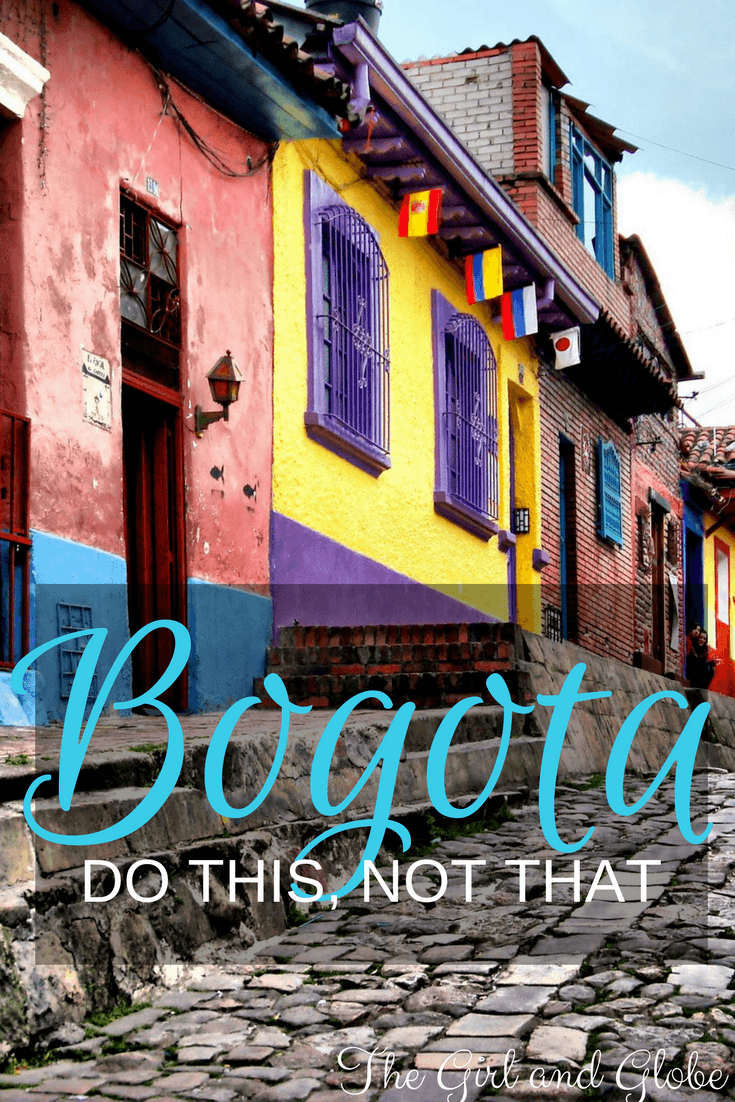 Do: Head Out with a Colombian Buddy
Bike tours in Bogota make a lot of sense since there's so much ground to cover, but reviews are mixed due to large group sizes and unmaintained bikes. If there's one thing I know about me and biking, I absolutely need a bike I can depend on since my own skills are lackluster at best.
But my friend Jeff empowered me to plan one epic day in Bogota for him since he only had 24 hours and I was determined to work on that. That meant hiring a "Colombian Buddy" for a private bike tour of the city!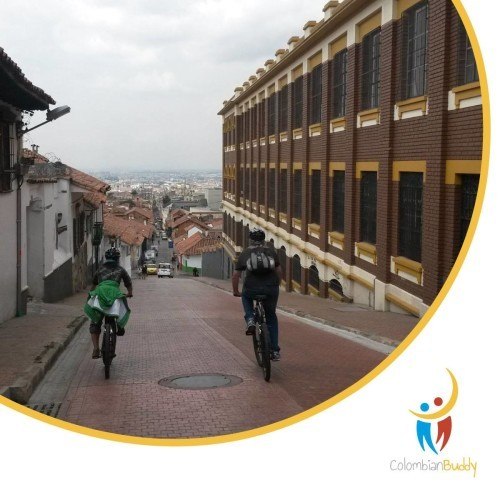 Instead of joining a big group, we were able to tailor the tour to our own schedule and interests…or perhaps more importantly, to our own fitness level. For half a day, we biked through the city learning about everything from firefighting techniques to which bars to head out to on a Friday night.
Do It: You can request your own Colombian Buddy online. All tours are private, based on your scheduling preferences, and donation-based.
Do: Tour Candelaria on Foot (Sort Of)
Sometimes I feel like walking tours do more harm than good. Instead of getting lost and discovering things on your won someone's telling you what the "most important" parts of a city are. You'll nod in agreement, snap a few photos, and stick to the prepared route.
That's okay if your goal is learning to navigate the city, but if it's the only one you intend to get to know a city, it usually doesn't create a deep connection. That's why I chose to join the Septima Challenge instead. On a team of locals, expats, and tourists, we completed a scavenger hunt expertly designed to take us past city landmarks, push us out of our comfort zone, and interact with Bogota.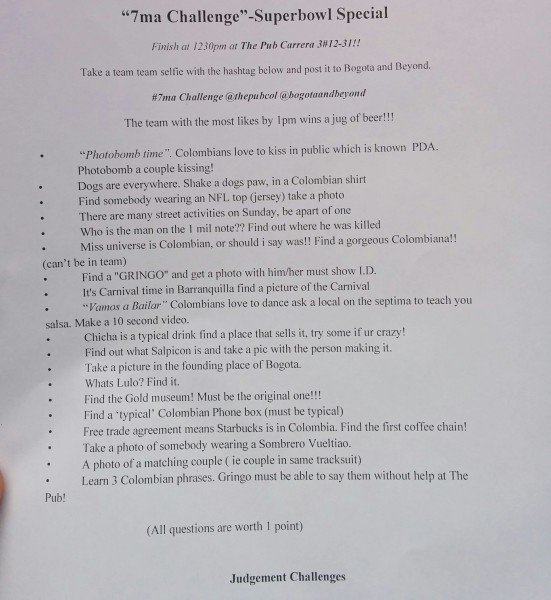 As far as things to do in Bogota, this is as unusual as it gets. I marched in a parade, danced on the street, drank chicha from street vendors, and taught Colombians how to celebrate a touchdown on Superbowl City. It's cultural exchange — in both directions — and by the end of the afternoon, I was eating bandeja paisa in a hole-in-the-wall restaurant with my new friends.
Basic city walking tour? I don't think so.
Do It: Bogota & Beyond (who also hosted my hike from the city) organizes the Septima Challenge on select weekends. At an absurdly low 20,000 pesos (about $7), bring extra to treat your team to a pitcher of beer at the end.
Do: Taste a Minimum of 6 Colombian Fruits
Colombia has a ton of fruits I've never seen before, even with my extensive travel throughout other countries in Central America. Absolutely nothing was stopping me from buying a bunch from local vendors at the market, but if some is good, more is better. I signed up for both a cooking class and a food tour.
There's nothing quite like letting an Australian expat guide you through local Colombian markets, but that's exactly what we did. Loon has been living in Bogota for years and knows the right places for a great meal — while still keeping tourists comfortable and safe. Among other foods, we tasted five Colombian fruits straight from the market and a few others as local juices or smoothies.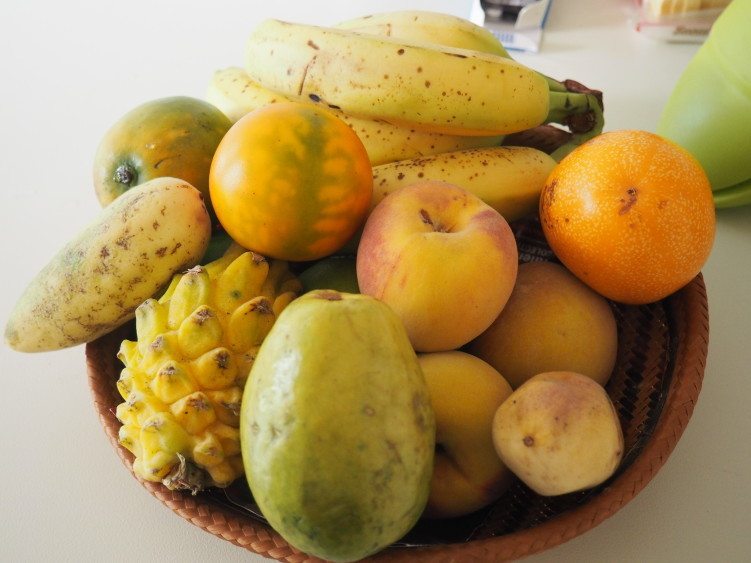 And even though my cooking class was a bust — we made scrambled eggs — the portion tasting fruit was top-notch. I got to pick out everything I wanted to taste and I ate to my heart's delight before we even started cooking.
Have you tried these fruits?
Feijoa, a green fruit that tastes sort of like "bubblegum"
Mangostino, a purple mangosteen which has a center that looks like garlic cloves
Lulo, a fruit I've never seen or heard of anywhere in the world that tastes like super sour skittles
Maracuya, the most common passionfruit, which is semi-tart
Curuba, a banana passionfruit with bitter sweets
Granadilla, a sweet passion fruit (and my personal favorite from all of Colombia)
Pitaya, a yellow dragon fruit
Guayaba manzana, or apple guava…not nearly as good as the original guava, another favorite of mine
Uchuva, little orange berries that taste more like a tomato than a berry
Tomate de arbol, or tree tomato, which tastes like a tomato until it's boiled in sugar (yum!)
Do It: Loon's food tour was great and plenty of food to substitute for lunch at a reasonable ~$35.
Do: Hit the Streets
The best tour in all of Bogota might just be the Graffiti Tour. You can see national treasures in the city museums, but the street art goes above and beyond both in talent and message.
Daily walking tours through Candelaria provide background on the artists, information on the skills and methods used to create certain pieces, and just enough context on local culture or sociopolitcal factors where you can draw your own conclusions. I learned far more — about art and about Bogota — by joining this fascinating tour than you'd ever learn by reading a museum display or two.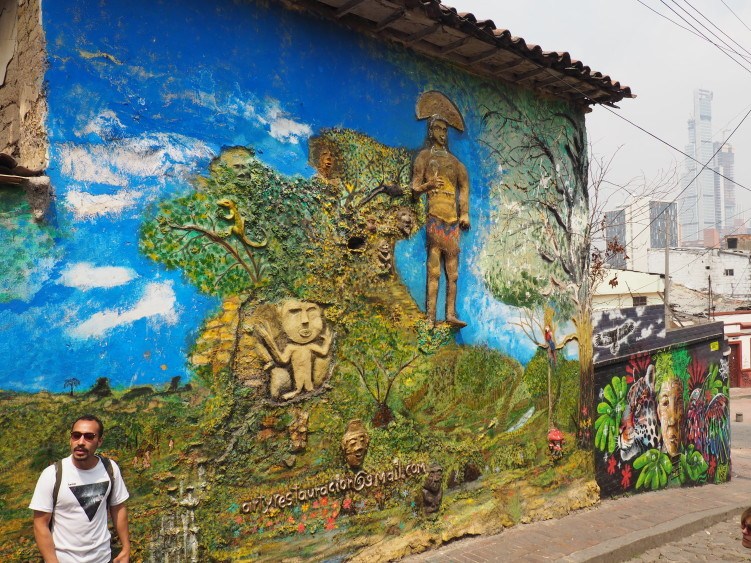 The reason why this tour has so much success is because it's led by passionate artists. I can't imagine anything but the original tour would be nearly as good, even though a few imitators are trying.
Do It: The Bogota Graffiti tour is held twice daily and is donation-based. Since public groups are large, it's worth considering a private tour, which is offered as a complete steal ($49).
Do: Make a Day of It
The number of tours heading to Zipaquira is mind-numbing and a ton of travelers head to the salt cathedral and then immediately turn right back around after touring it (which, by the way, is remarkably impressive).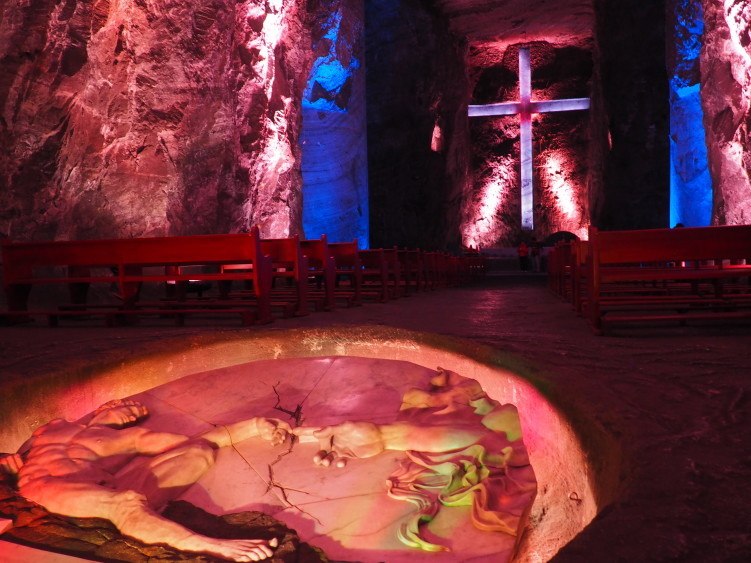 I was about to follow the exact same pattern until my friend Tim suggested we hire a private driver and turn it into more of an event. Only a short detour from the route back is the small town of Chia, best known for Bogota's most unusual restaurant: Andres Carne de Res.
Not only was my meal fantastic, but the visual overload is unmatched by anywhere else I've ever eaten. Between the 75 page menu, the tchotchkes hanging from the ceiling, and the painted cows out front…I didn't know where to look.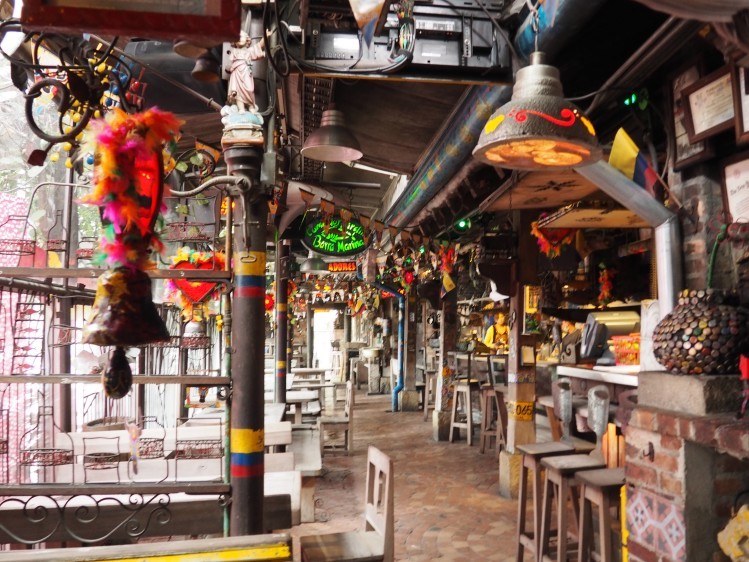 Do It: If you really want to see the madness of Andres Carne de Res, visit Zipaquira late in the day then head to Chia for dinner and plan on staying for awhile: the restaurant turns to nightclub starting around 9pm. Order the coconut milk lemonade. Seriously.
Do: Try the Coffee Culture
Not only is Colombian coffee fabulous, but they have a coffeehouse culture that most other coffee-producing regions don't have. They aren't just growing and roasting coffee, the locals actually have the means to enjoy it.
There are coffeehouses all over the city, many of which have baristas that can tell you all about the specific origin and type of beans that influence the overall flavor. Cafe Cultor, in Chapinero, is probably the best for English speakers — and they'll gladly make a few pour overs for year to sample in succession.
For a place to work, meet locals, or just enjoy the people-watching, my favorites were Amor Perfecto in Zona G and Catacion Publica in Usaquen.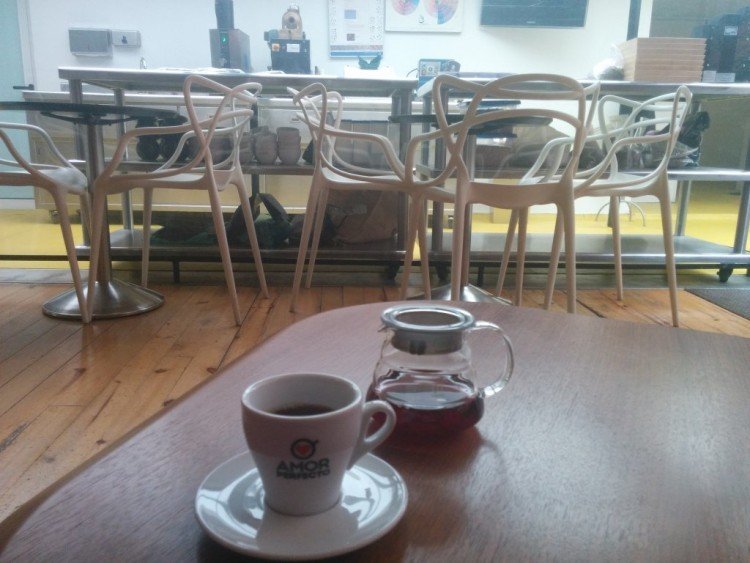 Do: Save plenty of room in your suitcase to take coffee beans home. It's the perfect souvenir!
Do: Give Bogota More Than a Day
For many travelers, Bogota is just a point of transit. If you only have a day to spare, by all means, make the most of it and enjoy a few things to do in Bogota.
But if you have extra time, 3-5 days would be perfect. This is one city you just might be surprised by.
* * *
More Info to Plan Your Trip to Bogota Colombia
* * *
This post contains affiliate links. Any purchases you make for products I recommend on this page help to support this site and the free information I'm able to provide to readers like you. Thank you!