This post may contain affiliate links. As an Amazon Associate I earn from qualifying purchases.
* * *
I could feel my skin getting red and crispy waiting at the bus stop. My legs were on fire: I knew I'd be cutting it close to catch the hourly bus back to Bridgetown so I sprinted up a long, steep hill to make it in time. Just 100 yards from the top, I watched the bright blue bus whiz by, with no regards to the crazy white girl running as fast as she could. I'd have to wait for the next one.
That was the moment I decided a rental car in Barbados was a necessity.
When I booked the trip, I had no intention of driving in Barbados. Island buses are cheap — $1 US per ride — and in theory, cover a wide route network. But with the exception of a few key routes, they are maddeningly infrequent.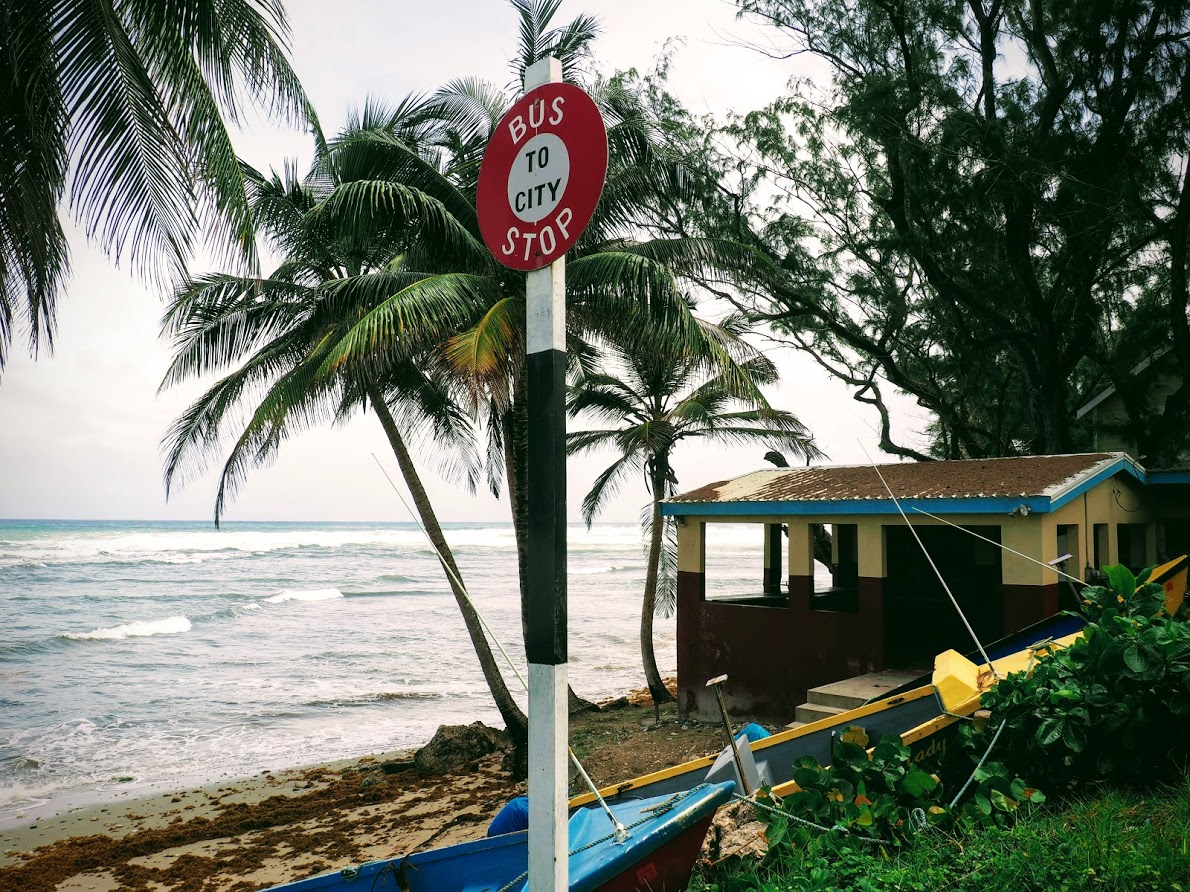 My first hour-long wait worked out fine: I killed time playing dominoes with locals at a rum shop. The second time, faced with an hour wait yet again, I had nothing but a few downloaded podcasts to help me kill time. It wouldn't be so bad except I was panting, sweating, and almost out of water.
Like many discoveries while traveling, my last-minute rental car turned out to be a happy accident. Freedom allowed me to travel far more efficiently and managed to make up for lost time when I was held up by a tropical storm. In fact, the island is so small that even just a 2 day rental will allow you to hit the highlights (stay before or after, without a car, to enjoy the beach, resort, and a few cold drinks).
Driving on the Left: my Barbados Car Rental Adventure
The entire reason I hesitated to get a rental car in Barbados was a fear of driving on the left side of the road. I'd never done it before and was terrified I'd end up in an accident. At some point, you just have to face your fear and go for it — and it turned out to be shockingly easy.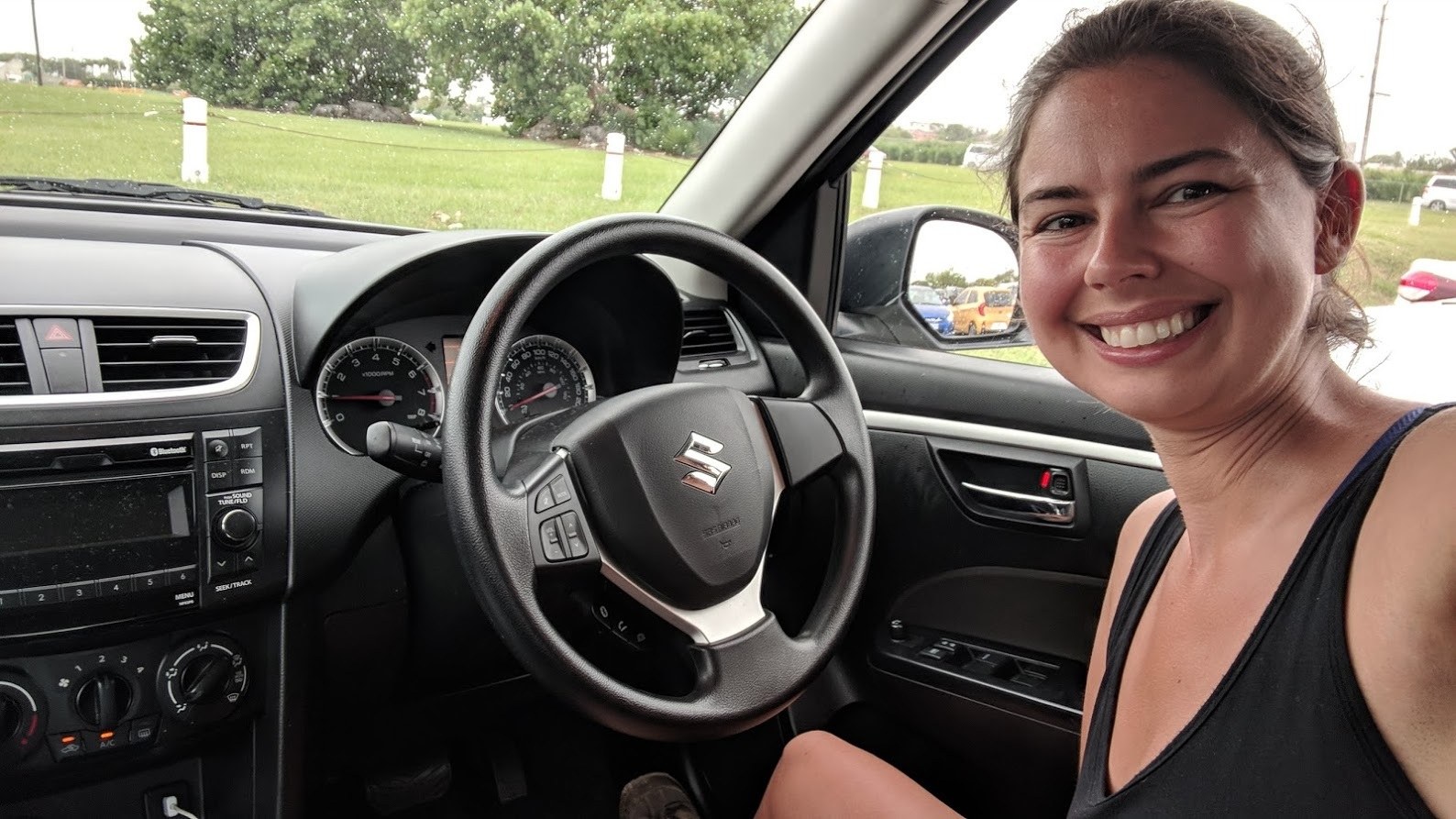 I was amazed at how fast my mind adjusted to sitting on the other side of the car and driving on the other side of the road. It took maybe 90 seconds. I was navigating roundabouts with ease and I never accidentally reverted back. Even parallel parking was easy!
The one thing that threw me for a loop was the turn signal, which is also on the wrong side. Every time I went to signal, I'd get the windshield wipers instead of my blinker. No one in Barbados signals anyway, so I gave up before I caught on.
Recommended Rental Car Companies in Barbados
The top car rental companies, based on reviews, are Stoutes Car Rental and Drive-a-Matic. They'll both deliver the rental to your hotel if you don't want to pick it up in person, which is a huge convenience if you don't want the car for your whole stay anyway.
My last-minute rental was booked through Alamo, which was fulfilled by GO Rental Cars at Grantley Adams International Airport, and seemed to also be the same as Sixt. They were neither the best nor the worst to deal with and for the right price, I'd use them again.
Be aware that gas is expensive in Barbados: about US $7.50/gallon as of my visit. If you want to be eco-friendly and save on gas, rent a hybrid at Electric Car Rentals.
Where to Take Your Rental Car in Barbados
1) Martin's Bay
The east coast of Barbados has some incredible waves (great to watch surfers) and a rugged look. With a Barbados car rental, I'd head straight to Martin's Bay. As you look at the ocean, head to the left and follow a trail along the coastline to Bathsheba. The scenery gets more and more dramatic as you get closer and will take about an hour total to get to the Soup Bowl formation.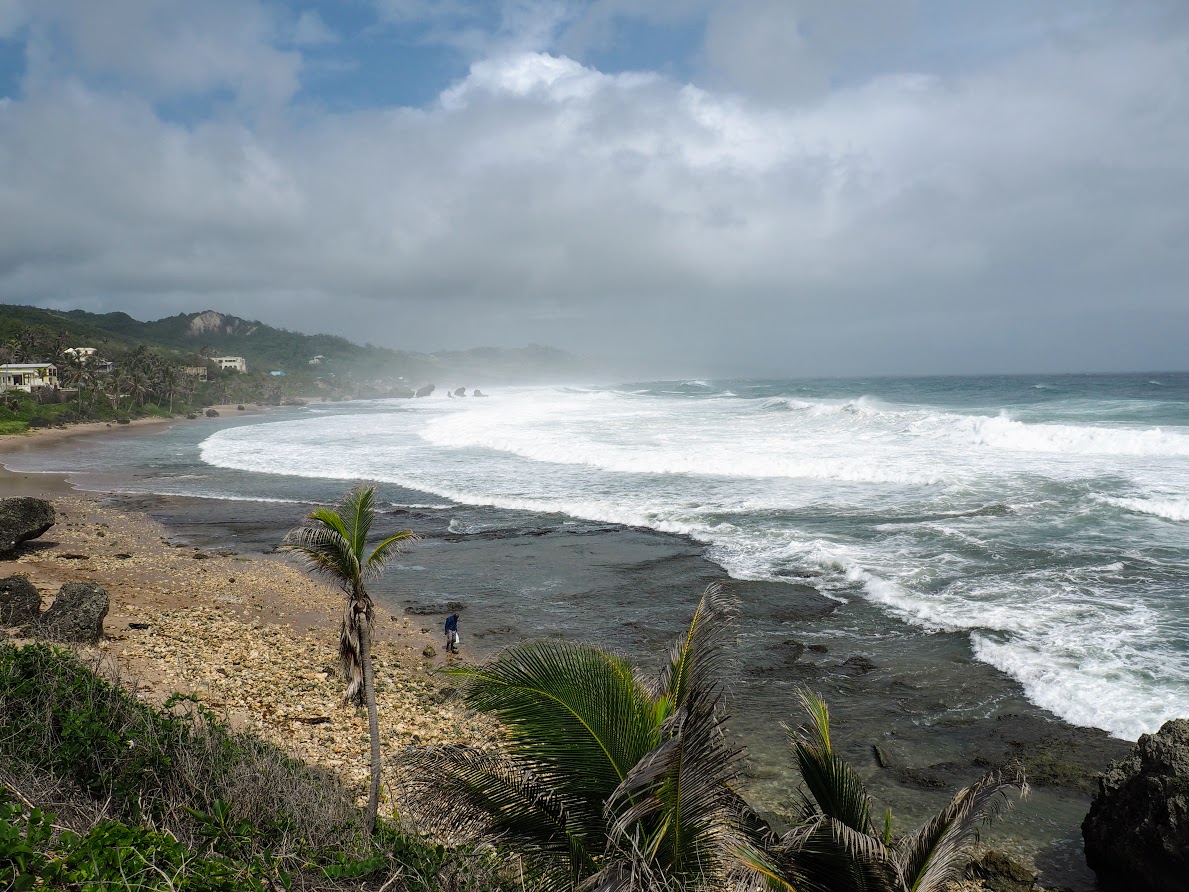 You can stop at Andromeda Botanic Gardens if you want before walking back to Martin's Bay. Grab a beer and a bite to eat at the Bay Tavern before continuing on your island tour.
PRO TIP: If you can, the best day of the week to do this is Thursday. Starting mid-afternoon, the Bay Tavern is host to a "lime" (party) with music, fish fry, and friendly locals happy to share a picnic table with you.
2) Farley Hill National Park
I almost didn't go here due to the overcast weather, but in some ways that made it better! This national park is the former site of a mansion built by Sir Graham Briggs in the 1800s and today it's all overgrown. Alone and grey outside, it had an eerie feel.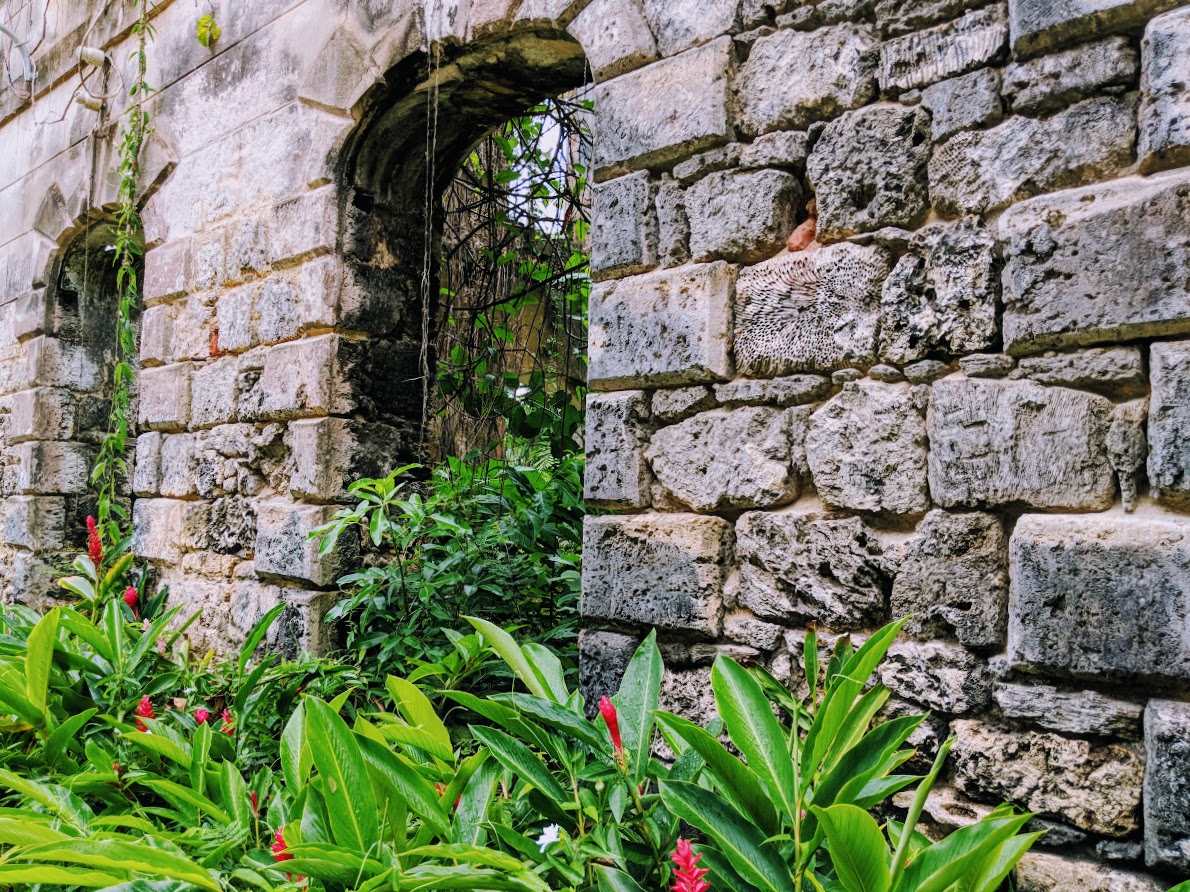 On a clear day, you won't have the place to yourself but you'll be rewarded with great views all the way out to the Caribbean Sea, which I only got a peek of. Don't forget to walk through the mahogany forest and look for green monkeys.
3) Speightstown
This colorful town on the west coast still has a local vibe — unlike its neighbors which cater more to tourists. It was fun to walk around and see everyone going about their normal day.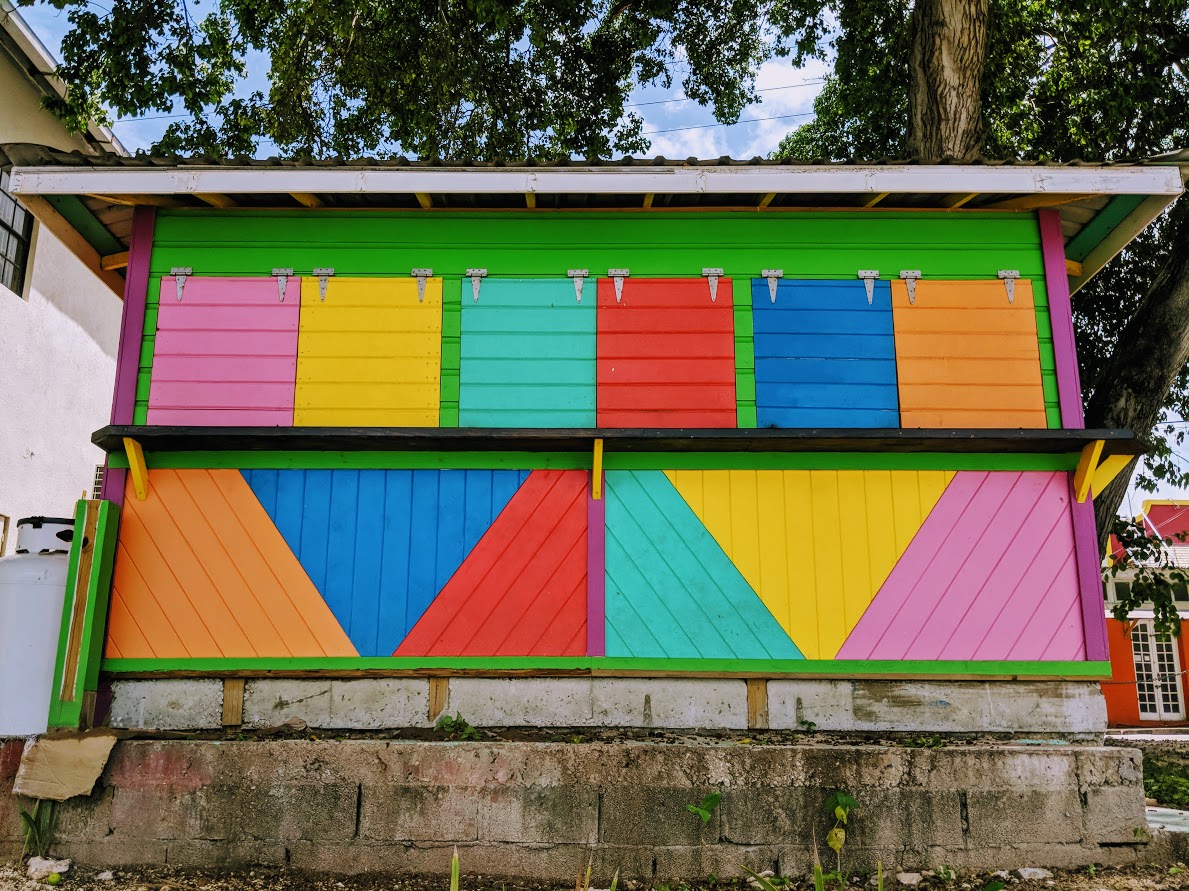 And bonus: my meal at the Fisherman's Pub was absolutely phenomenal and only about $10. You go in and order cafeteria-style, so you can see everything before you choose. Good luck selecting: it's hard to narrow things down!
4) Animal Flower Cave
On the north coast of Barbados is the island's only accessible sea cave. You can head right in and swim and keep an eye out for sea anemones (animal flowers).
Walking along the coast is almost like walking on another planet and almost no one does it. You'll get great views of blowholes, big waves, and undeveloped waterfront. Having a car hire means you can see this at your own pace, taking as much or as little time as you'd like to be mesmerized by the sea's power.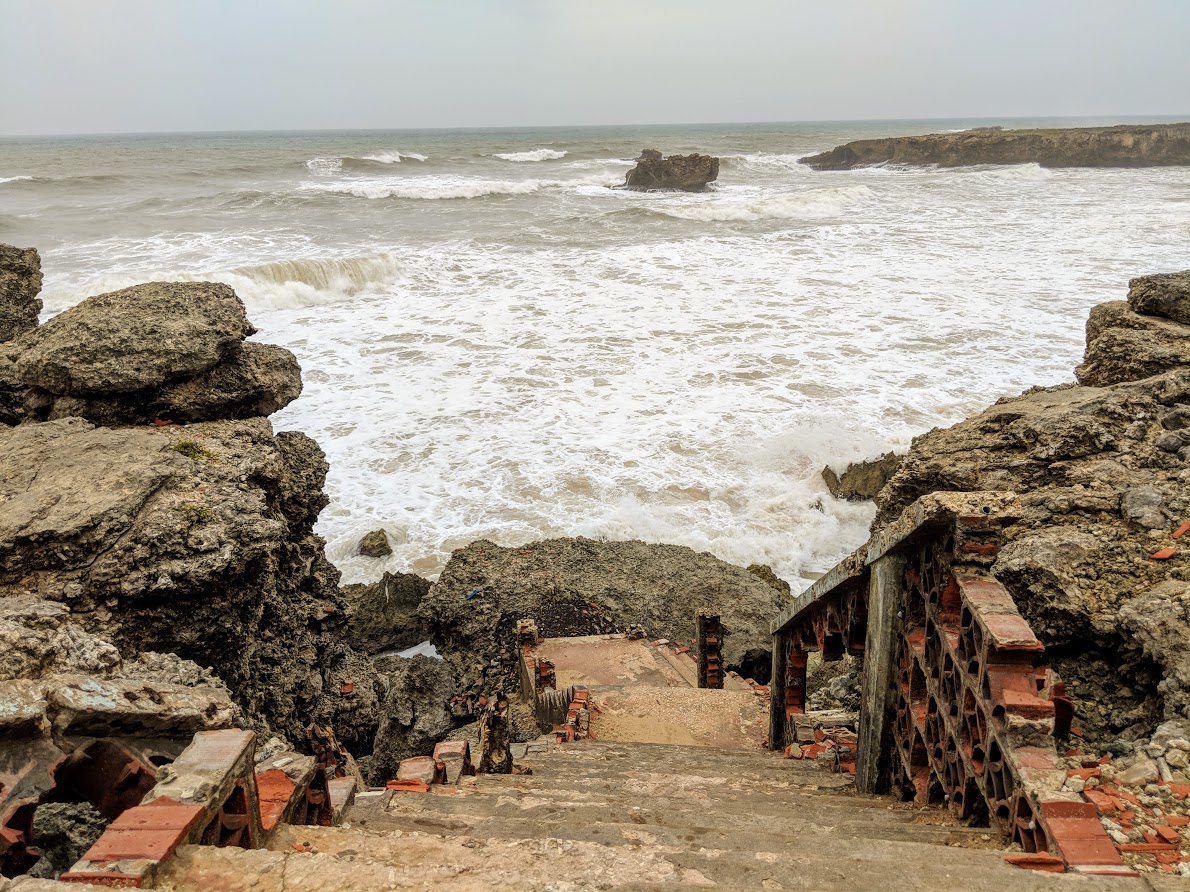 PRO TIP: Go first thing in the morning if you want the place to yourself.
5) St. Nicholas Abbey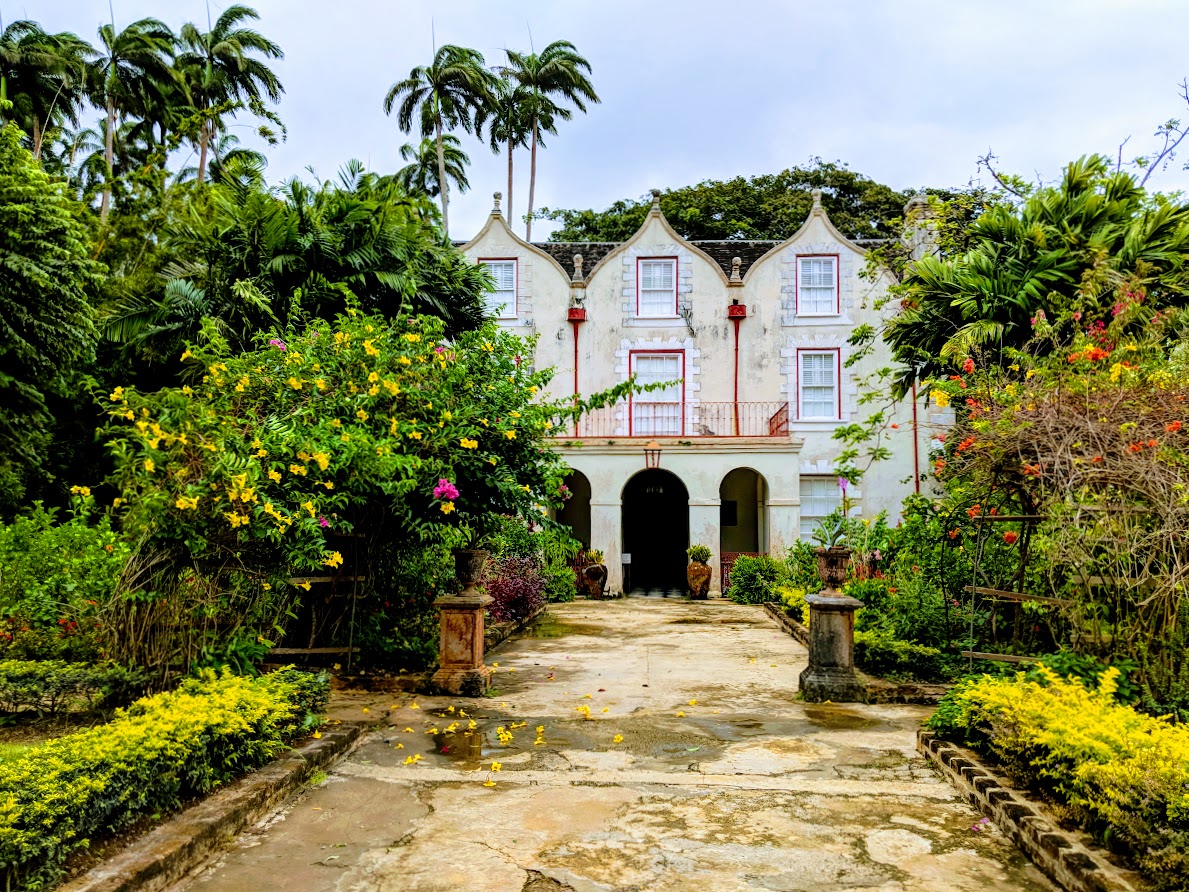 I wasn't able to tour the interior because it was closed when I go there, but many of my conference colleagues raved about this stop for three reasons:
Great architecture and history
Lovely views from the property
High-end rum, made on site, and available for tasting
(I'm sure this goes without saying, but if you're driving, get your rum bottled for later instead).
6) Find Your Own Beach
My two favorite beaches on Barbados — Brownes Beach (look for The Boatyard as a landmark) and Alleynes Bay (behind the Fairmont) — are both easily accessible by bus.
BUT there are dozens of beaches around the island, many of them in areas you might not ordinarily look. With a car, you can find a stretch of sand that feels like it's just for you. The below Barbados beach didn't make it to my all-time favorite, but it did win lots of bonus points for solitude.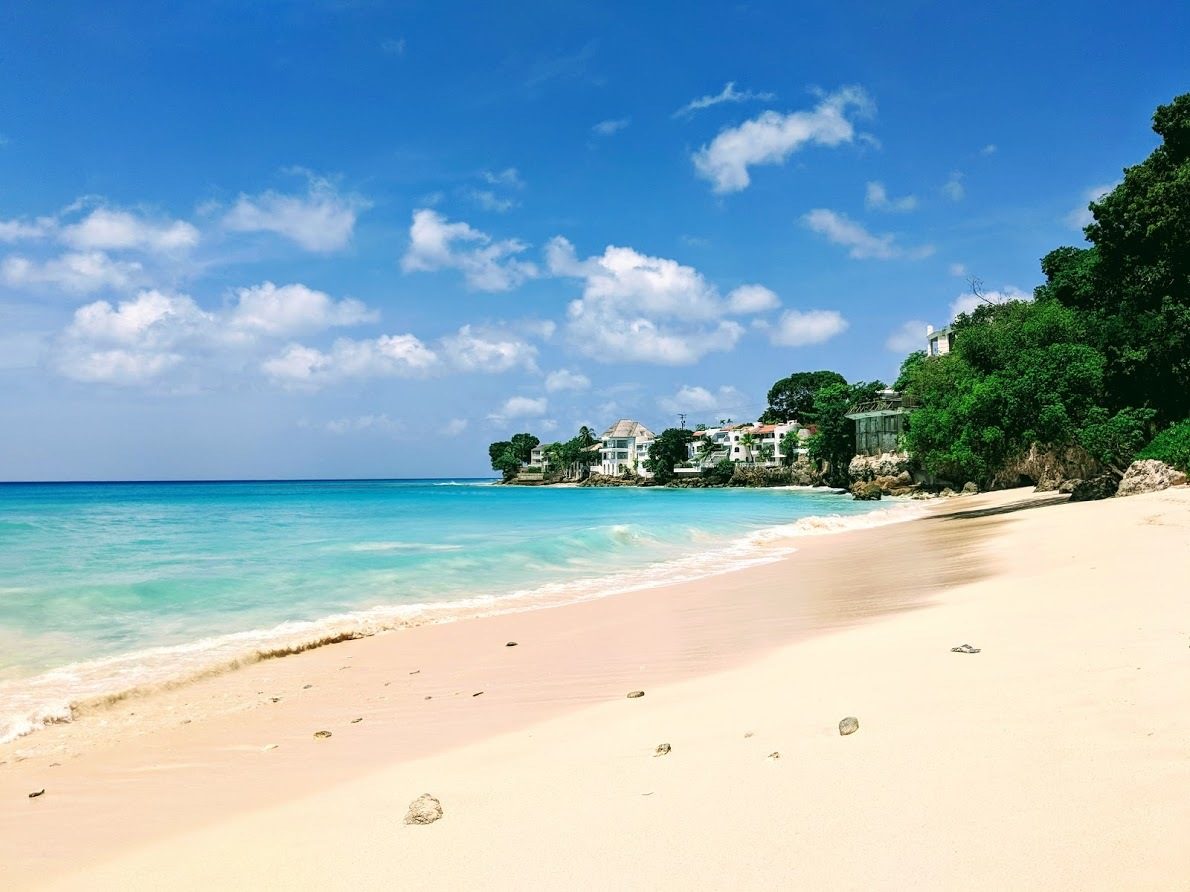 Tips for Driving a Rental Car in Barbados

1. Get an automatic. Even if you drive a manual at home, there's no reason to learn to shift on the opposite side. Automatics are widely available at the same price and will make those hills so much easier.

2. Don't drive after dark, unless you know where you're going. If for no reason than to not hit unexpected potholes, which are everywhere.

3. Take pictures, or even a video, of the car condition before leaving the rental lot. Online forums share that pretty much every rental company will try to hit you with fees for dings, dents, and scratches.

4. Have your partner navigate or bring a mount for your GPS. You don't want to be looking down at your phone — turns aren't always obvious and if you look away, it'll inevitably be the exact moment you go over a crater of a pothole.
* * *
Read More About Barbados:
Just How Bad is Hurricane Season in Barbados?
Visiting Barbados by Cruise Ship