This post may contain affiliate links. As an Amazon Associate I earn from qualifying purchases.
* * *
Usually, choosing a destination for my next set of travels is a carefully thought out endeavor. However, a flash sale on Delta had me booking tickets to Hawaii without much thought or foresight and then doing my research afterward. It still worked out wonderfully, but if you're thinking about heading to the Big Island, here's a few of the basics about the island before you arrive.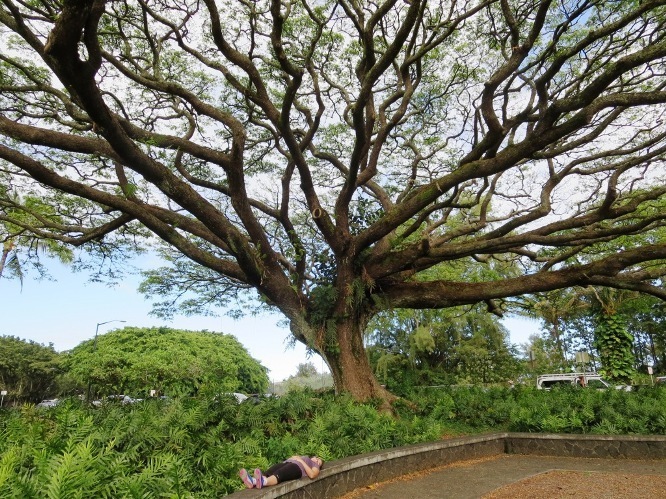 How do I get there?
Surprise, surprise! When you're heading to the Big Island, you'll likely be arriving by air. Both the Kona and Hilo airports are well connected to other destinations via Honolulu but Kona in particular also has several flights arriving directly from the U.S. mainland and Canada. We flew from Los Angeles to Kona in both directions, finding it a great way to break up the long journey from the east coast.
Any safety concerns?
Unfortunately, yes. While Hawaii is part of the USA and offers many protections and conveniences of travel, we were warned time and time again about potential car break-ins. In fact, there were two situations where I felt a bit uneasy about leaving anything in the car, even if it was locked up and out of sight. If you can, I'd travel without valuables in the car as often as possible, especially on the east side of the island.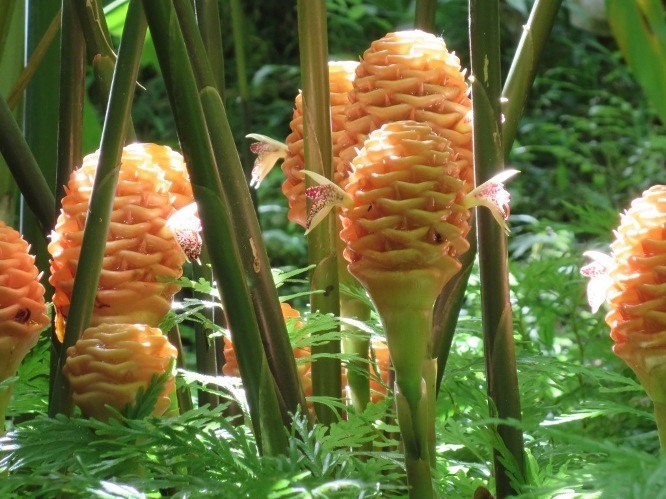 Any health concerns?
Nope: the upside to traveling to Hawaii is that it feels exotic while still offering the comforts of home. Rest easy and try not to be scared off by the waivers you'll sign for tours and excursions.
What does it cost?
Fortunately, Hawaii doesn't need to be as expensive as you'd guess it to be. We saved a bundle using Airbnb for our accommodations, but hostels and camping are also options (as was the Marriott Waikoloa resort we stayed at for free by redeeming loyalty rewards). Shopping the sales and using Autoslash helped me find a car rental that was less than $200 for the week, even including taxes, fees, and fuel. Restaurants ranged in price from reasonable ($6 full breakfasts or $15 fresh fish plates) to extremely expensive, but those truly on a budget would also do well to pack picnic options. Lastly, you can avoid all those $100 tours to snorkel from shore, sunbathe on the beach, or hike for free!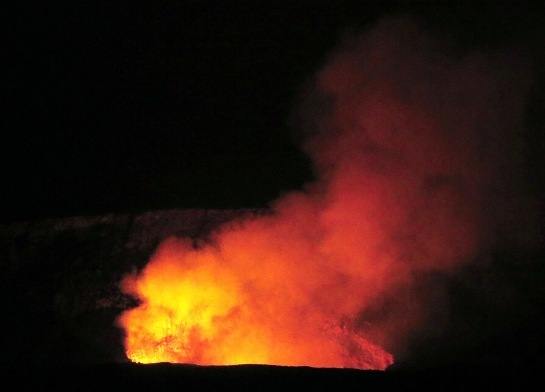 How do you pay?
Do you prefer cash or credit card? No problems either way.
What's the weather like?
The Big Island is home to a number of micro-climates, ranging from hot and sunny on the Kohala Coast to cooler near Volcano (and snowing on Mauna Loa & Mauna Kea) to the rainforests of Hilo and the east side. If you intend to circuit the island, as we did, don't forget a sweater, raincoat, and long pants when you're packing.
However, even in the warm, sunny areas there can be differences in weather between summer and winter months. The winter not only brings somewhat cooler temperatures (still in the mid-70s or higher), but it can also be windier and bring stronger ocean swells. Don't be scared off: we still had a great time, even in March and without perfect weather.
Were the locals friendly?
Yes! We met lots of interesting, friendly people who were willing to show off their island and have a chat with a visitor. However, those that are Hawaiian by birth truly appreciate respect toward their culture. We got a lot of smiles by trying to use the Hawaiian names of places instead of Americanized titles and by remembering that they deal with tourists year-round.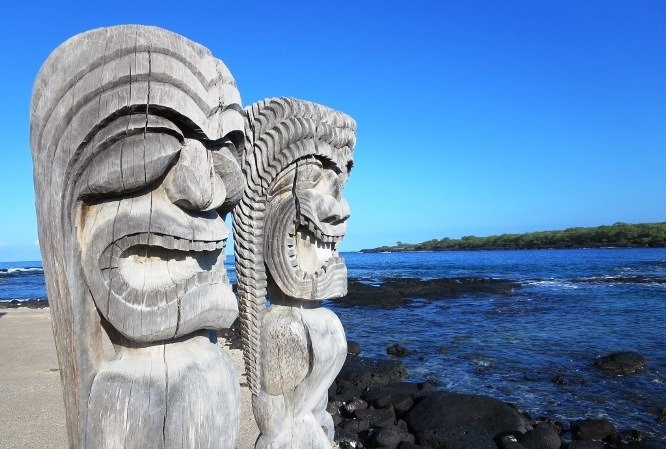 How do you get around?
I've heard there are local buses, but we rarely saw any. If you're planning on traveling around the island, I'd strongly recommend that you rent a car for more convenient transportation. Driving is as simple as elsewhere in the United States and navigation even simpler. However, if you're planning on spending most of your time in one place (such as at a resort or condo), you might be able to simply taxi from the airport and then depend on organized tours or shuttles when you leave the property.
However, it's an island and traveling by boat will also get you to a lot of interesting places, including reefs for snorkeling and diving, sea caves, cliffside waterfalls, and more!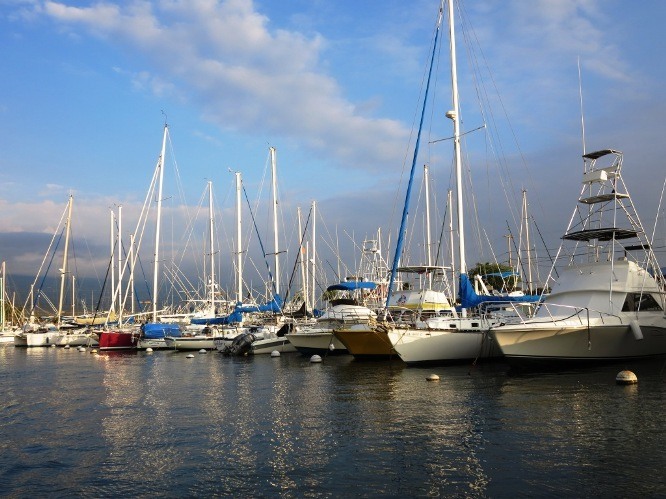 Was the food good?
I absolutely love seafood, so I was in heaven on the Big Island. Fresh ahi, ono, and mahi-mahi were commonly found and prepared in any number of ways. Also widely available were tropical fruits, all of which I absolutely loved.
We also tried some Hawaiian specialties, everything from the heart attack inducing loco moco to more traditional favorites like kalua pork, lau lau, and poi. My personal preference was for the seafood, but it's all worth sampling!
What should I see? Anything overrated?
Here's where I'll be a bit controversial: I didn't the beaches on the Big Island were all that spectacular. Maybe Maui and Oahu are great, but Hawai'i itself seemed a bit lacking. The rocky shores and volcanic landscapes are incredible for snorkeling though!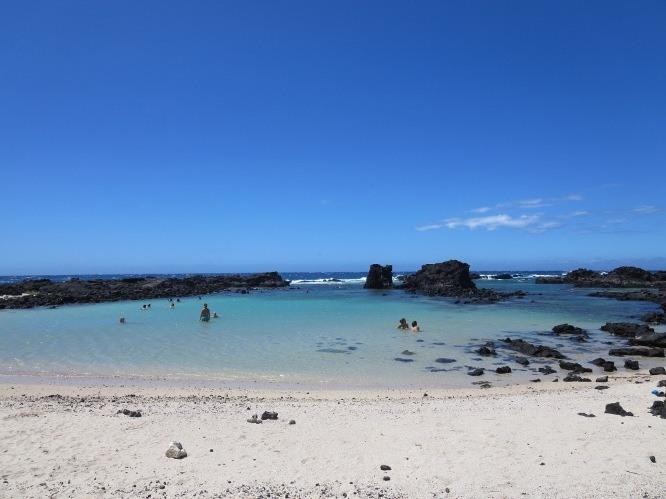 The big draw to the Big Island is that it's so varied: you can head from being out on the water to a volcano rim to a rainforest all in the span of a day, if you're ambitious. Out of the entire island, my favorite spots were on the east side, using Hilo as a base for lush, green scenery. Don't sell this side of the island short!
I'll also share more on this later, but my favorite tour on Hawaii was a snorkel tour to Kealekekua Bay. Don't miss it.
What unique purchases should I consider?
The amount of local, agricultural products is amazing: you'll find great Kona coffee, freshly roasted macadamia nuts, and tropical fruit jams all ready to be packaged up as a souvenir. If you don't want something so consumable, the jewelry and artwork were frequently gorgeous gift ideas!
Any last thoughts?
We spent a week on the Big Island, thinking it would be fabulous to see an island fully in that amount of time. In retrospect, there's no way you can fit everything on the island into a single week and 10 days or even longer would be more realistic. Just because it's an island, don't expect to see it all especially if you're dividing your time between the other Hawaiian islands as well.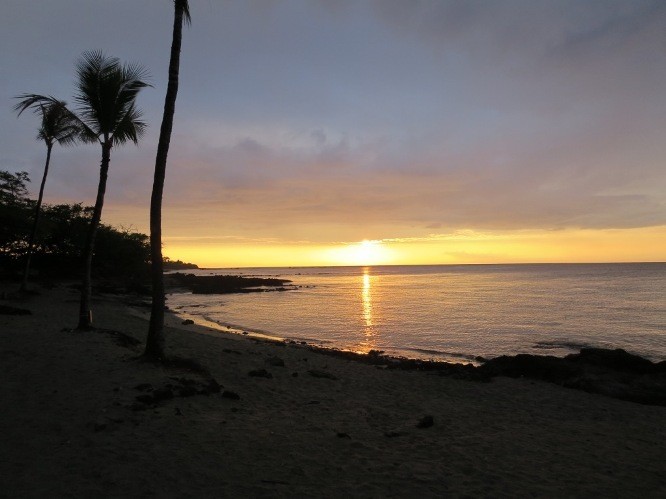 Join sightDOING on Facebook, Twitter, and Instagram for more travel conversation, stories, and photos from around the globe!