This post may contain affiliate links. As an Amazon Associate I earn from qualifying purchases.
* * *
More than a year after my first stay, I'm still using Airbnb. If I'm honest, I tried it the first time because I couldn't afford anything else. The only options in my budget were Airbnb or camping, and even though I love to camp, it didn't fit the mood of my Hawaii getaway.
Are you new to Airbnb? Check out the basics (and my initial review) before reading my take on safety.
This week, a cautionary tale was published in the New York Times, sharing the unfortunate story of a guest who was sexually assaulted by an Airbnb host. It's frightening, but does that mean you should avoid Airbnb entirely?
In my opinion, no. Security can be an issue even at high-end hotels and I can speak from experience that Airbnb offers some amazing (and perfectly safe) places to stay despite one bad story.
Bed & Breakfast, Vacation Rental, or Just a Room?
Airbnb is strange because it lists everything from a bedroom in someone's home to deluxe vacation rentals like five-bedroom houses.
I've tried it all: my first stay was a traditional bed & breakfast that used Airbnb for reservations for simplicity's sake on management's end. Everything about that stay was superb…from the fresh pineapple at breakfast to free surfboard rentals to a host who was helpful and reassuring when I noticed my rental car tail light had been smashed in.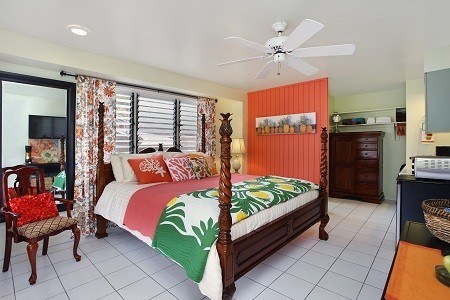 To this day, using Airbnb as a method for finding (and booking) "traditional" bed and breakfasts is my favorite way to use the site. The platform makes communicating easier than a phone call and it's a great way to find photographs of properties that don't have a dedicated website. The Tannah Guesthouse in Antigua, Guatemala is a great example of a wonderful property where the owners don't have the capability (or desire) of maintaining their own website and independent booking platform yet they still offer a great stay.
I've also used Airbnb for cottage rentals, which is a good option as well. Compared to vacation rental sites, Airbnb makes it easy to narrow down what you need with filters for price, how many people it sleeps, minimum night stay, maps of properties, and more. Usability, convenience, and simplicity are Airbnb's biggest selling points. My family is having a reunion in Poland in the summer of 2016, and we're using Airbnb for an apartment on that trip, too.
Where I Draw the Line
Last March, I spent a single night in a private room in someone's house. It had a separate entrance compared to the main house and there were three rooms for rent, meaning other guests might be staying there as well (though none were on the date I was there). But somehow, rational or not, I didn't feel the same inherent sense of trust like you do at a regular B&B. When the host's livelihood doesn't depend on hosting visitors, I worry a little bit more about the safety of my belongings and especially of myself.
Nothing bad happened, but it felt awkward to me and I won't do it again. A lot of people successfully stay in this capacity, but it's not for me.
On the Flipside: Renting Out Your Space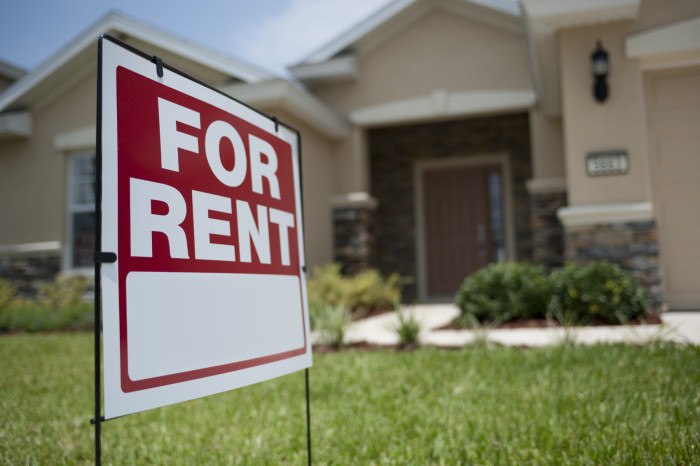 There's a championship bike race coming to Richmond this fall, so my husband and I had the bright idea of listing our apartment for rent over the race dates to bring in some extra money. From the very beginning, I had hesitations about that plan. This is our home and all of our things would still be there. Sure, we can move or lock up some valuables, but I'm not keen on the idea of 90% of our belongings still being open to guests. I guess I failed at learning how to share?
Since then, we've delisted the space. It's not worth it to me for the money we'd bring in — and that's not even factoring in the cleaning and prep work that goes into it. Again, a lot of people successfully do this (that's how Airbnb stays in business after all), but it's not for me.
I Think Common Sense is Enough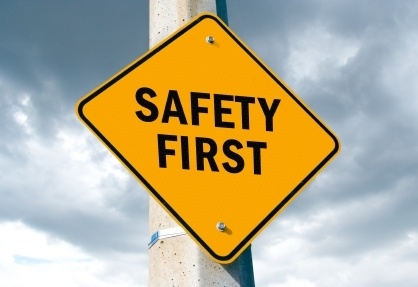 Is Airbnb safe? I think it can be, with due diligence. Read reviews and references, trust your gut, and don't be afraid to leave the situation if it doesn't feel right (that's the same advice I give at hostels and other shared spaces). Yes, it might cost you money to leave your belongings on the property if you don't feel safe enough to return and gather them and yes, it might cost you money to find a last-minute place to stay when you change your plans…but safety always comes first.
I Will Keep Using Airbnb
Not every rental type fits my preferences, but I love the extra room and amenities from cabins and cottages, the cost savings at bed and breakfasts, and the ability to find lodging where you otherwise might not have online information. Airbnb is never the first place I check, but if a traditional hotel doesn't work out, it's my next search.
Save $20 on Your First Stay
If you join Airbnb via my referral link, you'll save $20 on your first stay of $75+. It's a small perk and sometimes they run better, limited-time promotions, but when they aren't having a sale it can help save money on already affordable stays.
* * *
Have you used Airbnb as a guest or a host? What was your experience like? Will you use it again?
* * *
Read More About Airbnb:
* * *
Joining Airbnb via my referral link includes a discount on your first stay but also provides a referral credit to me (at no cost to you). As always, thank you for your financial support of this blog.