This post may contain affiliate links. As an Amazon Associate I earn from qualifying purchases.
* * *
Expo 2020 Dubai runs through March 31, 2022 and is a big draw for travelers — but what is it exactly? Although I saw hundreds of photos before attending and even some opinions, there weren't a lot of explanations. Turns out, it's because it's difficult to get a feel for what this "world's fair" in 2021 is exactly unless you've been there.
And, as another complication, there's very little consistency throughout the expo. What holds true at one pavilion could be the exact opposite from another, making it challenging to provide a synopsis. Still, I'll do my best to define the Dubai world expo and give you an idea of what to expect.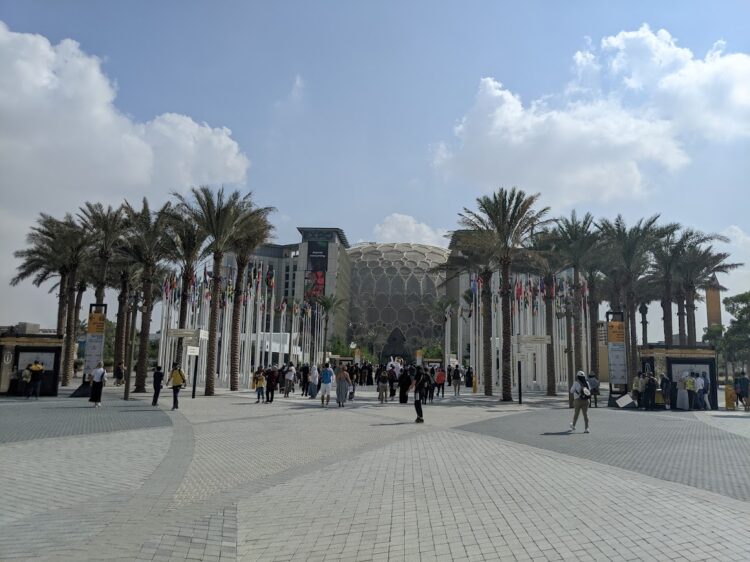 Context on Expo 2020 Dubai
The world expo runs every five years (the last was in Milan and the next is in Osaka). Despite, the name, Expo 2020 Dubai was postponed to winter 2021-2022 due to the pandemic so there's still time to see it.
The expo site is in the far south of the city, easily accessible by metro, bus, or taxi from Dubai and within day-tripping distance of Abu Dhabi (expect it to take ~1.5 hours, maybe less if you hit traffic right).
So: What is the Dubai Expo?
Expo 2020 Dubai is a collection of pavilions featuring exhibits on this year's themes of sustainability, mobility, and opportunity. The vast majority of buildings are country pavilions, giving an international perspective at these themes around the world.
I've seen a few descriptions of Expo as being like a giant Epcot. It is not. The Disney Epcot you may have been to before is centered on leisure and rides with an international flair.
On the contrary, Expo pavilions are more like museums. Some of them are indeed interactive but everything is educational-based and not about amusement.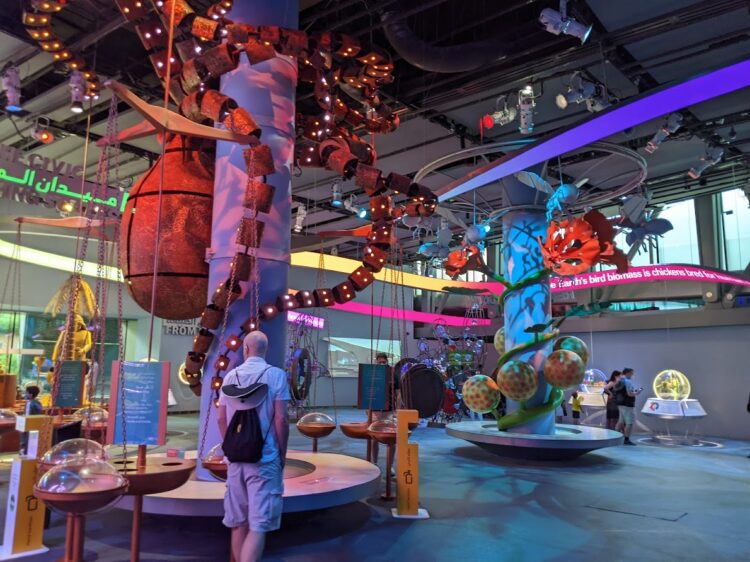 There are no carnival games or rides and the shopping focuses on goods produced in that country rather than gifts and souvenirs.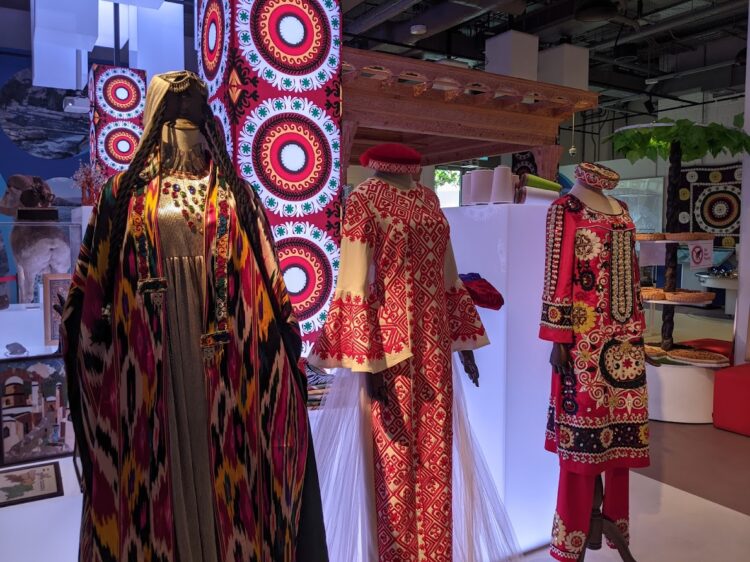 Visiting Individual Pavilions
Entry to all of the individual pavilions is included with general admission. There is no additional cost to enter the exhibits (though some may require reservations, more on that later).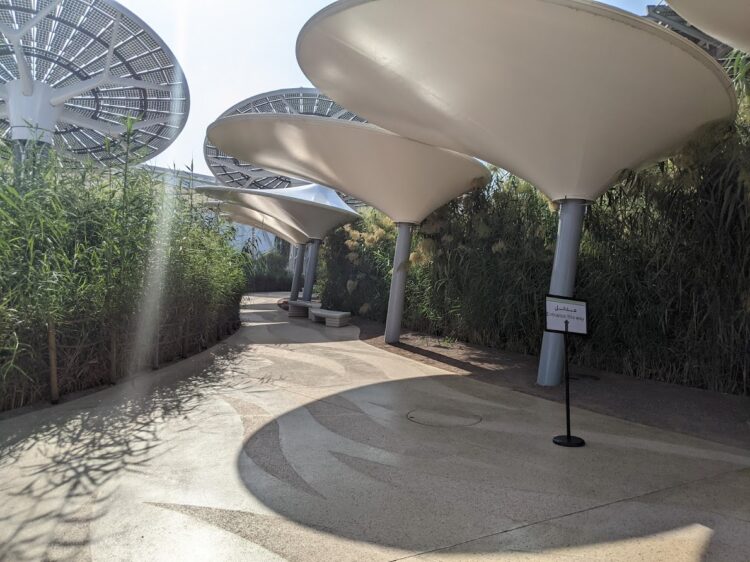 The larger country pavilions are all set up the same way: you'll walk through the exhibits to learn about the country and then typically exit into a restaurant and/or gift shop. I was disappointed to learn that most of the restaurants were sit-down affairs rather than quick snack foods, which made it impractical to sample foods from all over the world rather than committing to a single cuisine.
Some pavilions have entertainment — on the day we went, this was more heavily weighted into the evening than during the daytime. If that's important to you, check schedules in advance and plan your visit accordingly.
In addition to the international areas, there are themed pavilions centered on the all-encompassing ideas of sustainability, mobility, opportunity (or relevant sub-themes) as well as a few pavilions for expo sponsors, such as Emirates Airlines and Pepsi-Lay.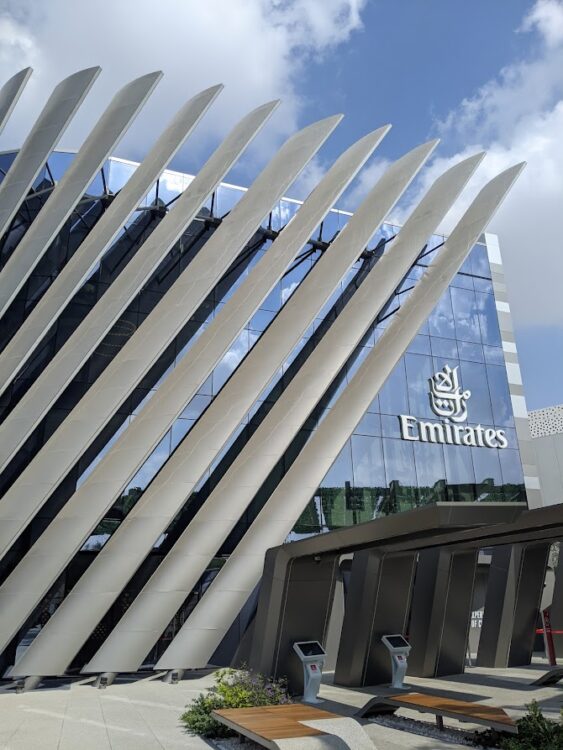 The Expo Excels at Architecture and Design
In my opinion, what the Expo did best was showcase incredible architecture. Some of the buildings are one-of-a-kind and dozens are works of art. I loved wandering around to see what was next. You won't be disappointed if you go for the design, installations, and other features.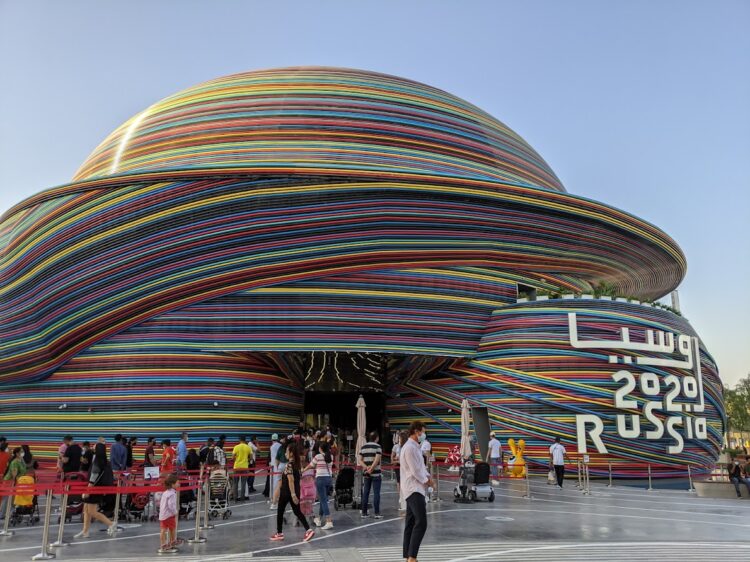 There is a sense of wonder as you walk around. Much of it is something you've never seen before and there's a constant amazement to see so much newness all in one day. And, it all looks different after dark to give you a second experience within the same visit.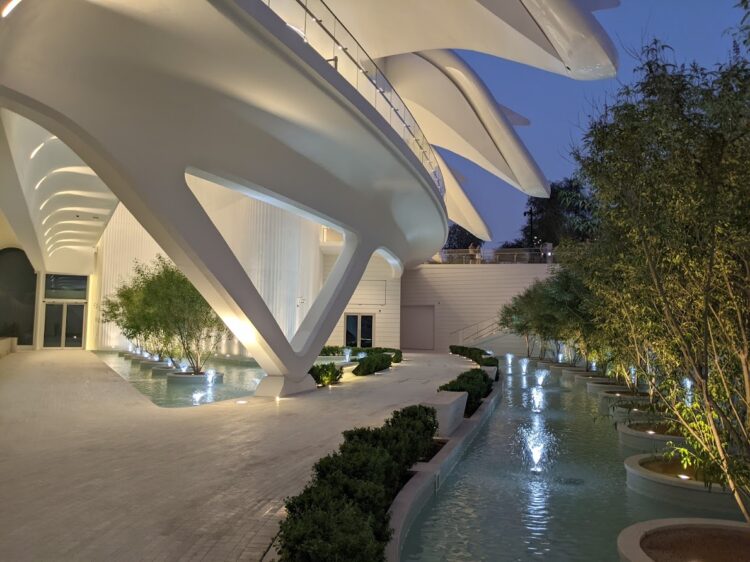 Like much of Dubai, there is a lot of "style over substance" and you may find yourself moving onto the next pavilion more quickly than you anticipated. Some countries have very little to read (or watch) and are merely there for the Instagram effect.
Where the Expo Fails
Every country pavilion sets their own exhibits: there is zero consistency across the site on what you'll experience. Some countries focused on tourism, others on culture, some on industry, and some on their vision for the future. It's hard to know what to expect until you're actually inside.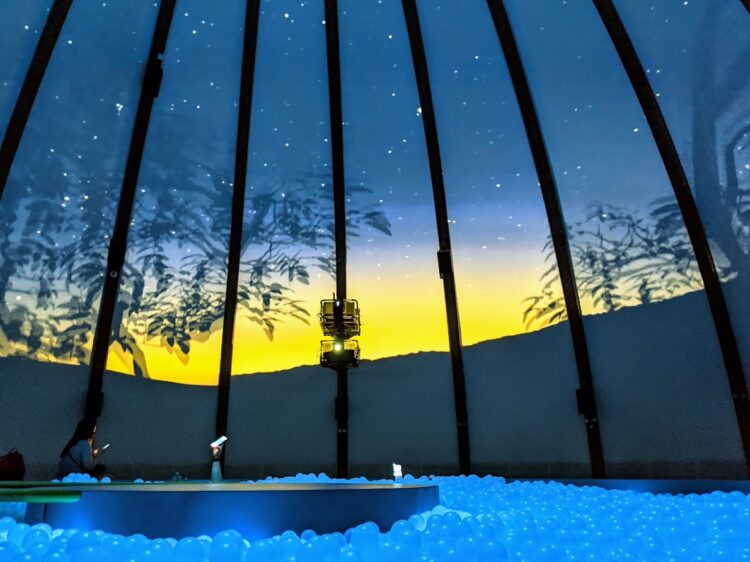 In addition to topic variability, the type and quality of exhibits were also a mixed bag. Some countries were highly informative with lots to see and read at your own pace, like India, while others walked you through a guide on a set tour, like Kazakhstan. Others had essentially no information at all, like Singapore, and were primarily a visual experience. Sadly, some countries were so basic it was almost condescending.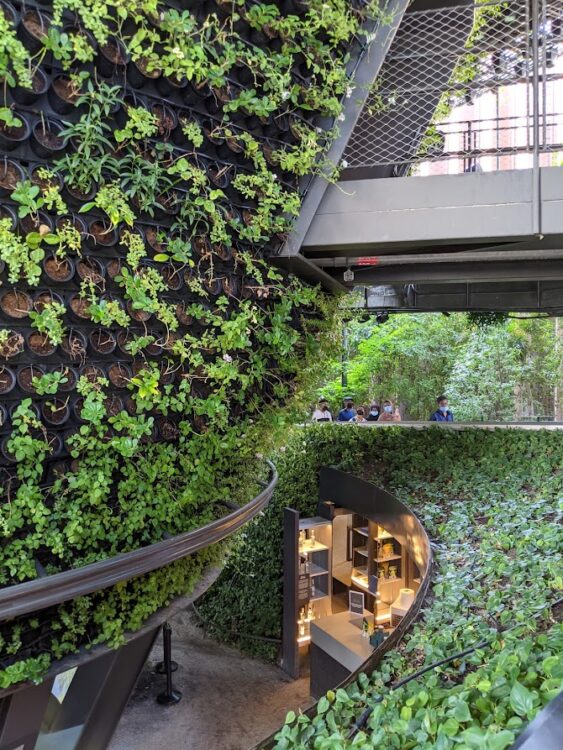 Unfortunately, there are no written guides to help you plan your visit, though you'll find plenty of people willing to say "I like countries X, Y, and Z". Spoiler alert: I found a lot of the popular recommendations to be useless without context since everyone will have different preferences and each pavilion is disjointed from the next.
Be Prepared to Stand in Line
While some pavilions had no queues to enter, the lines can get astoundingly long, with up to 1.5 hour waits on our weekday visit. As you might imagine, it can be frustrating to stand in line longer than you spend inside the pavilion itself and this limits the number of pavilions you can see in one day.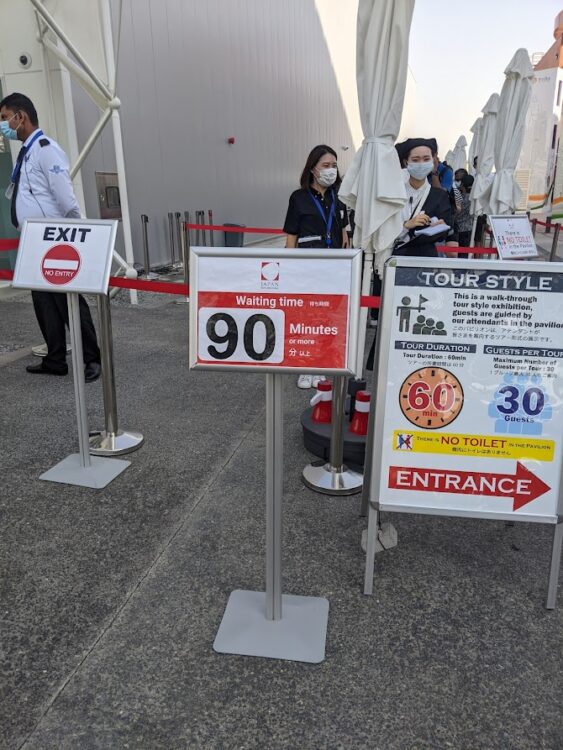 Not all pavilions have a long wait. The smaller country pavilions (e.g. anything that's not in a stand-alone building) were typically no wait…although in my experience, they also tended to be less interesting. On the day of our visit, the larger exhibits like the Sustainability and Mobility buildings also had no wait, perhaps because they're so big they can accomodate massive groups all at once.
Don't miss my section on Smarter Queue, below, to minimize your wait time.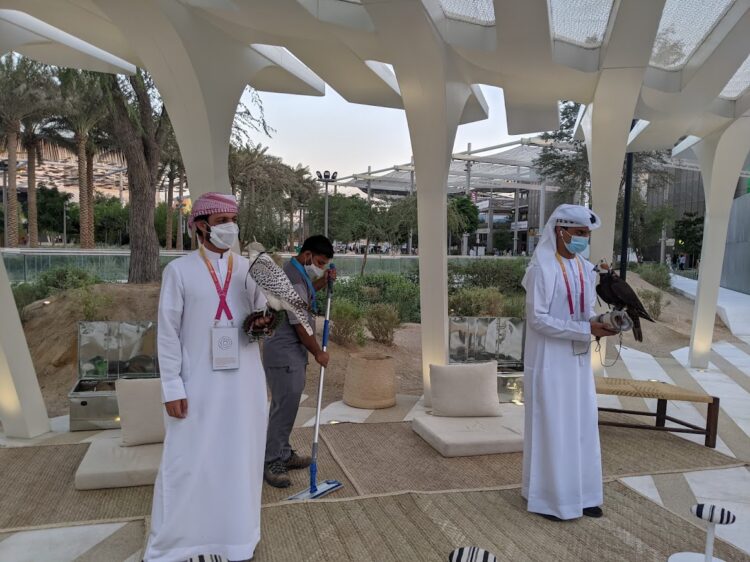 Practical Tips for Visiting Expo 2020 Dubai
Make a Plan in Advance
The World Expo is too big to visit in one day. Yes, you can walk around the entire site and see the architecture, but you'll never be able to visit 100+ pavilions.
I found the site map to be so busy it was almost unuseful, but you can also use Google Maps to get a feel for where each country pavilion is and plot out a route so you're not wasting time walking back and forth all over the expo grounds.
Do your best not to backtrack: your feet will thank you.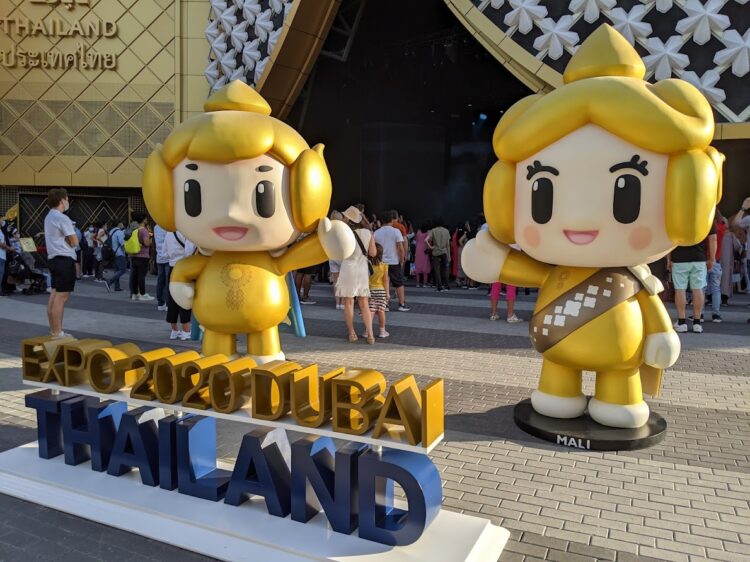 Bring Your Vaccination Card or Proof of Covid Testing
You are not allowed to enter the expo without either proof of vaccination (a paper copy is fine) or a negative PCR test from within the past 72 hours.
You can get a FREE covid test on arrival at the Dubai airport if you show a copy of your expo ticket (hint: the test is before passport control, don't miss it) with results promised in 24 hours or less. There's also free testing on-site at the expo near Parking Lot K, with most results returned within 4 hours (so you'll have some time to kill after testing). Of course, testing from other sites is also accepted.
Download the App for Access to Smart Queue
If you download the Expo 2020 app and link your ticket (this will happen automatically if you buy your ticket online and register for an account), you are eligible for 10 "Smart Queue" passes to jump to the front of the line. The time savings with Smarter Queue should not be overlooked!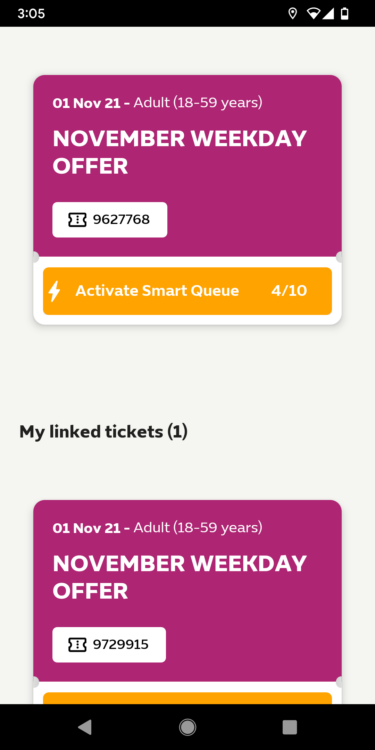 Using Smart Queue is simple and mostly intuitive. You'll search for the pavilion of interest within the app and then choose a reservation time. Then simply show up during your 15-minute window and show your reservation to bypass the line.
Not all pavilions accept Smart Queue and some fill up their reservation slots quickly so it's not a perfect solution. We were surprised to find some reservations were already full on the day of our visit (you can still visit the pavilions, but won't be able to skip the line). Once you've mapped out your route, fill out your Smart Queue reservations 2-3 days in advance to ensure access to any pavilions you've decided are priority. Most pavilions took ~30 minutes to tour, which should help you set times.
You can cancel your reservation anytime before your time slot ends in case you decide to spend longer at a certain pavilion and won't make it in time. You can also cancel if you arrive and realize that there's no wait in the regular line, therefore freeing up that pass for a different pavilion.
The Emirates Airlines pavilion requires online reservations through a separate process (no walk-ins) and fills up quickly so don't forget to do that one too!
Plan for a Long Day Out
You want good walking shoes, sunscreen, and a refillable water bottle. The public water fountains are inconspicuous and hard to use but better than relying on vending machines all day.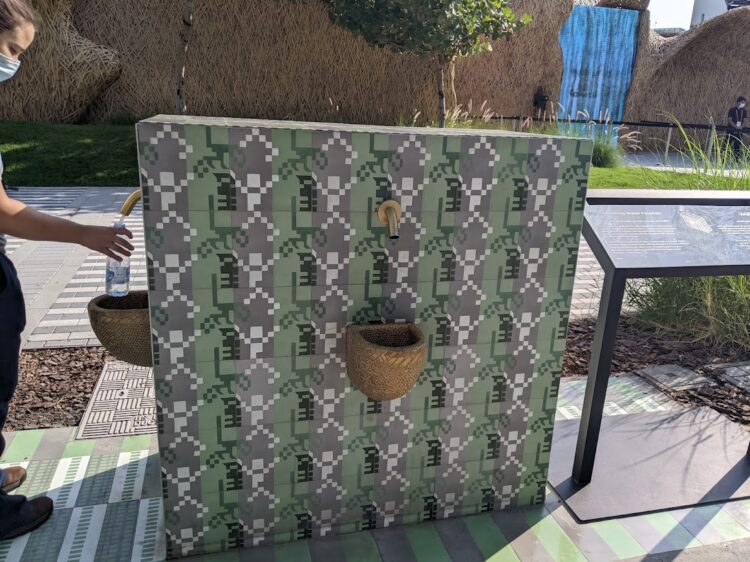 I'd also recommend choosing somewhere for a late lunch/early dinner partway through your day to give yourself a strong refueling and get off your feet for an hour instead of trying to make do with a quick bite.
The pool at the Brazil pavilion was another refreshing way to soothe our feet (though the pavilion exhibits were otherwise unimpressive).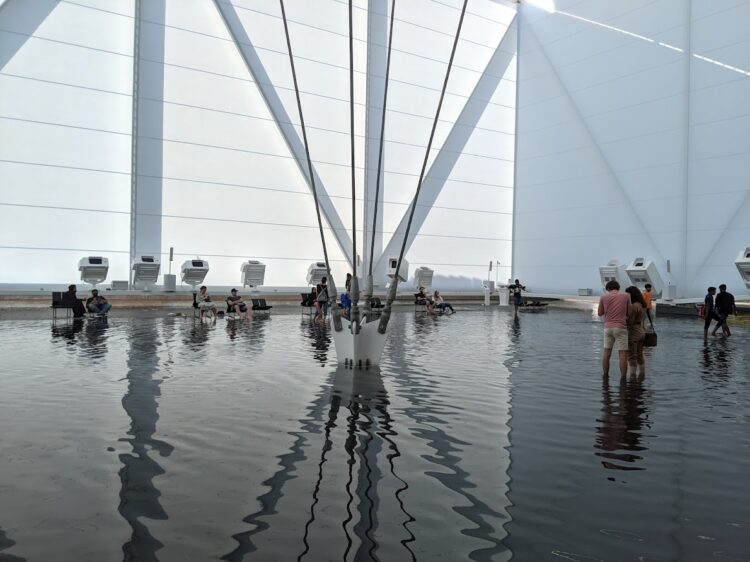 Pack an External Battery
If you're anything like me, you'll be taking constant photos and videos and pulling out your phone to show your Smarter Queue passes (and rebook new ones as plans change). If you plan on spending a full day, you'll probably need to recharge your phone at some point.
I had great intentions and packed a power bank but didn't realize it, too, wasn't fully charged so I ended up without any photos from after dark. Not the end of the world, but easily solved if you plan ahead.
On the bright side, the Expo 2020 site offers free Wi-Fi throughout.
An Alternative: Expo 2020 Dubai vs. Global Village
A few days after our Expo visit, we headed to Dubai's Global Village. This is a seasonal attraction, typically October-April, but unlike the world expo it runs every year.
Global Village is nothing like the Expo. There are no exhibits and nothing educational. Instead, it has four main components:
Lots and lots of food stalls
Tons of shopping, although we found it unexciting
International-inspired evening entertainment
A stereotypical fairgrounds setup, with carnival rides (expensive) and midway games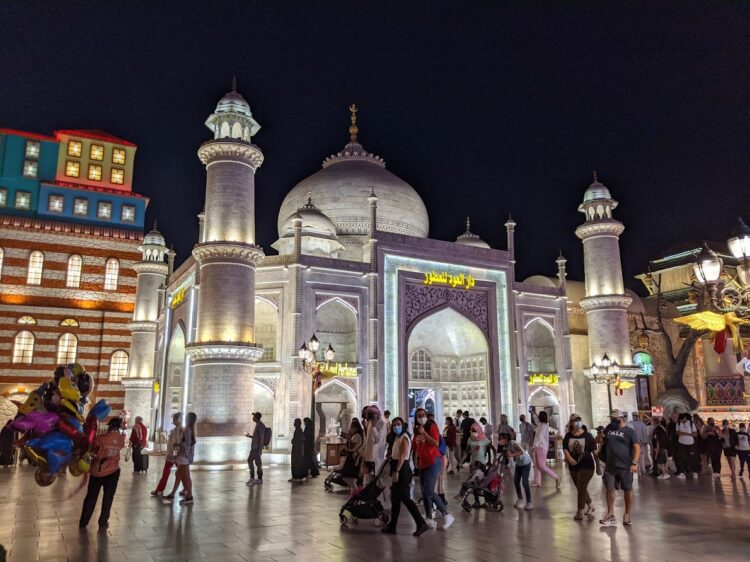 If you go to Global Village, don't go too early. It was absolutely dead when we arrived at 4:30, with shopkeepers still setting up, and most entertainment taking place 6:30-10pm. And come hungry! There is so much to eat and you'll probably want to sample foods from a few countries!
Any other Expo questions?
If you're heading to the Dubai expo and still have questions, I'm happy to help. Just let me know in the comments below.