This post may contain affiliate links. As an Amazon Associate I earn from qualifying purchases.
* * *
Years ago, I can remember sitting in hotel rooms writing out postcards to send to my grandmother and other relatives. I'd lovingly pick out "the best" pictures from the postcard rack, write a short note, and hope that my mother remembered to pack an address book (she always did).
Over time, I started sending fewer and fewer postcards. It became a hassle to buy stamps for international postage. I stayed at hostels or other accommodations where I wasn't sure they'd even put my card in the outgoing mail. And even when I did send postcards, it was frustrating that delivery times from abroad could be weeks — and too often, my postcards never ended up delivered at all.
But I still like the premise of postcards. They're more personal than a Facebook update or a mass email. Besides, who doesn't like to get things in the mail?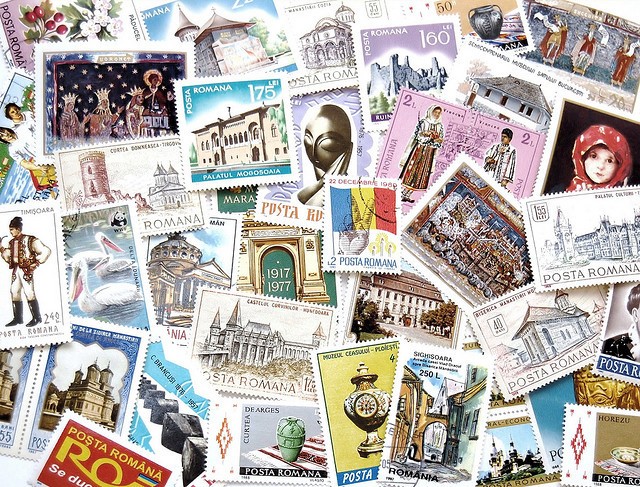 While I was in Asia, I experimented a little with postcard apps. If I could send a personalized update home from my cell phone, I was all in. I carry my phone around with me everywhere these days, so it couldn't possibly get more convenient.
For my experiment, I sent one postcard home using the Postagram app and another using Touchnote. Both services use your digital photos to print and deliver a physical postcard straight from your phone to your family's mailbox. It's the perfect solution for when you're trekking Nepal and literally don't have a post office nearby. It's also great when you're busy doing things all day and don't have time to buy stamps during business hours.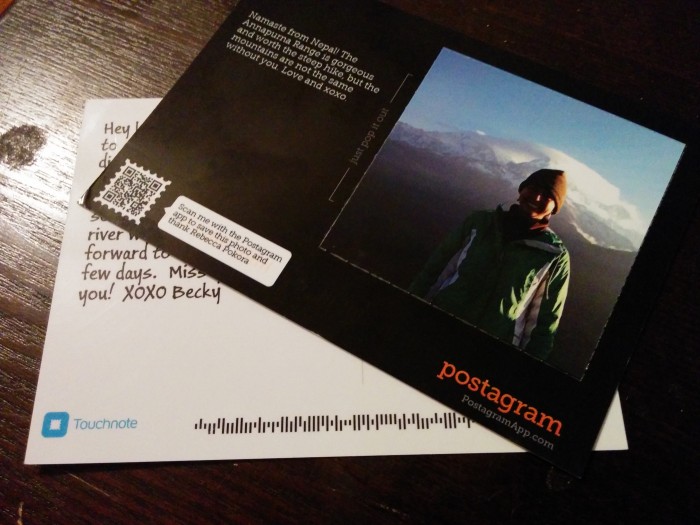 Postagram Postcard App
The first note I sent home was through the Postagram postcard app. Postagram is simple to download and use: just select a photo, add a message, input the address, and they'll print and mail the card to anywhere in the US, Canada, or Europe. My postcard was just 99 cents and it was delivered promptly.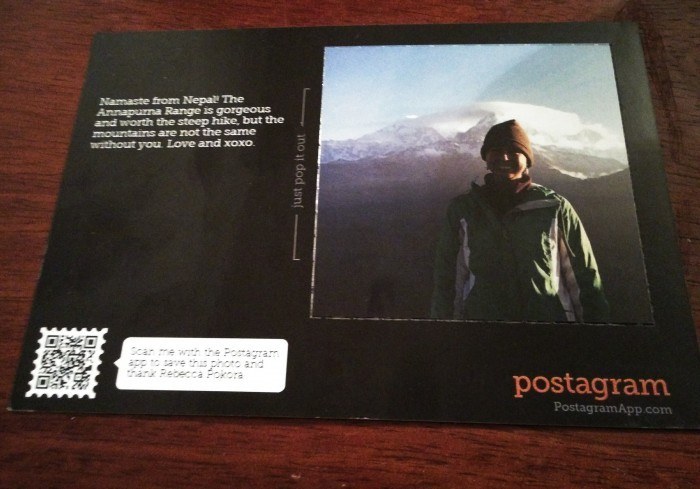 Unfortunately, Postagram had a few notable flaws. For one thing, you're limited to just 140 characters of text. That's fine for a tweet, but not much for a postcard. Additionally, I really dislike how they only print a 3″ x 3″ photo rather than using the entire front of the card. Supposedly that's a selling point because you can punch out the photo square, though I'm not sure for what purpose.
Touchnote Postcard App
Disappointed with the first solution, I tried sending another postcard home, this time using the Touchnote postcard app. Like Postagram, Touchnote is simple to use but has a few more features. You can reposition, rotate, or zoom a photo to fit on the face of a postcard the way you want it.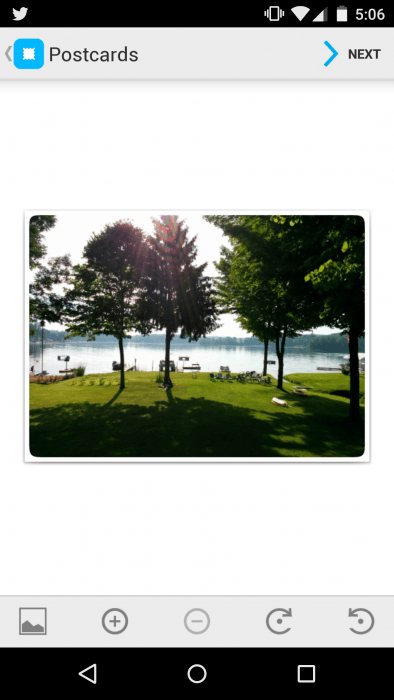 Then just add in your address, up to a 500-character note, and hand over $1.99. Touchnote then prints and mails your customized postcard. The postcard I designed in Laos made it home in just 4 days.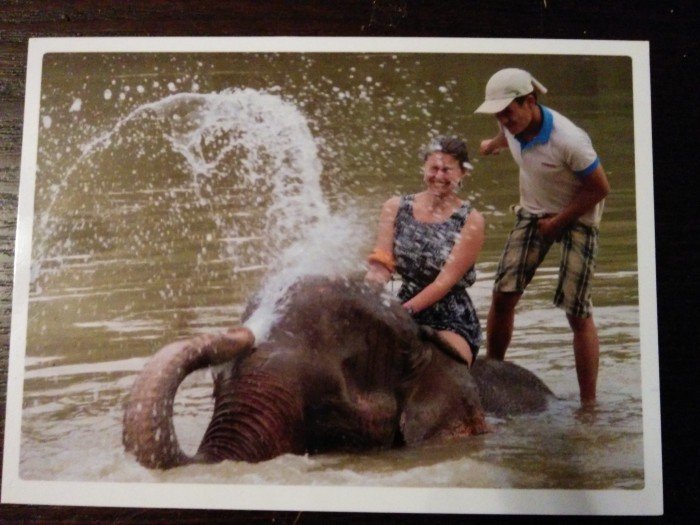 All in all, I couldn't be happier with Touchnote. It delivers everything I want — conveniently and reliably. I'll admit the $1.99 pricetag is higher than you'd pay to mail a postcard the old fashioned way, but remember, you don't have to chase down postage or wonder if you'll get home before the postcard does. Throw in a personal photo, and it's worth every penny.
Everyone I ended up sending postcards to enjoyed them, so I'm glad I experimented. Next time I'll plan on sending out even more. This souvenir is cheap, easy to buy, and won't take up space in my luggage.
Do you still send postcards while you're traveling? Have you tried Touchnote or another postcard app?