This post may contain affiliate links. As an Amazon Associate I earn from qualifying purchases.
* * *
So I'm scuba diving in Belize and there's this fish who won't leave me alone. He's an aquatic stalker, coming in close to me and returning every time I swat him away.
At first, it's only annoying but then my mind starts to wander. What if he charges at me? What if he has sharp teeth? What if I pissed him off by entering his territory?
Slow, deep breaths, I remind myself. I float toward the surface because my lung capacity is unheard of, according to my instructor. There are two inflated balloons inside my body pushing me to the surface. All that time I spent at the gym is now working against me.
I do my best to adjust my buoyancy, slow my movements, and regulate my breathing so I can stay at a safe, consistent depth. As I'm distracted by the mechanics of scuba diving, my stalker takes the opportunity to barrel toward me again. I just can't win.
I kick forward, somehow thinking I can outswim a fish. Instead, I dive deeper along the wall, an underwater cliff face I'm fascinated by.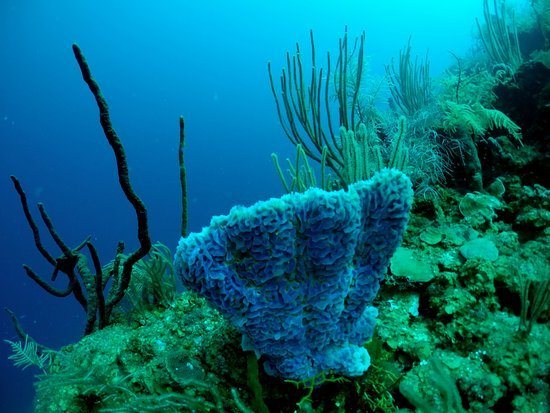 The reef edge drops steeply with marine life everywhere. Spiny lobsters are my favorite, so I distract myself by searching their favorite hiding spots, hoping to catch a glimpse of one.
All around me, there are angel fish and trumpet fish and lion fish and even a five foot sea turtle. I kid you not: this one was bigger than my Guatemalan-Belizean guide.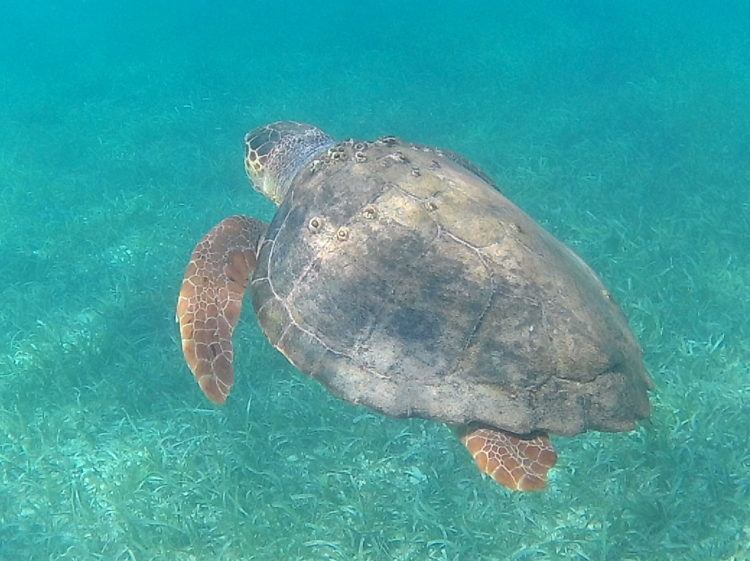 I almost start to relax, losing that scary, silver fish in the distance. That's when Julio pantomimes a Hail Mary.
Shark, dead ahead, and getting closer by the second. A whole string of four-letter words escapes my mouth, muffled by my oxygen regulator.
In reality, it's only a nurse shark. They almost never attack people and they swim all over the reef. In three days of diving in Belize, I've seen dozens. It's just that usually they don't pop out of nowhere and then graze up against me.
My heart rate jumps so once again I focus on my breathing. The cycle repeats: I start floating and I have to adjust back down. At least this time the fish don't invade my personal space.
At the end of my forty minutes underwater, I surface all too quickly, thanks to my super-human lungs. Julio chides me, as if I'm not already freaked out by the accidental risk of decompression sickness.
"That remora was really something," he said. My brain recognizes the word, but can't place it.
I must have had a puzzled look because he went ahead and explained.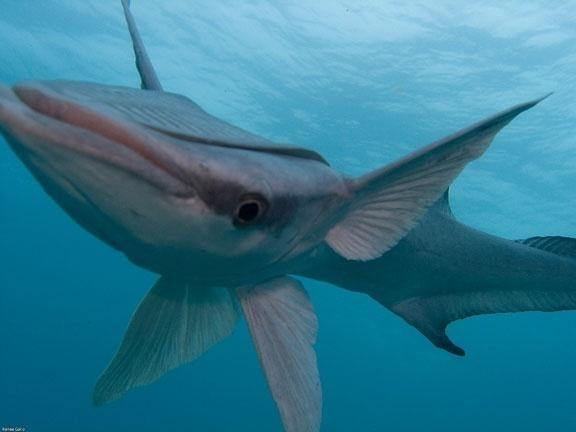 "A remora, you know, the sucker fish? They attach themselves to whale sharks and other fish, keeping them clean and eating parasites and scraps of food they drop. This one followed you around like a puppy."
A PUPPY.
I blushed. I was afraid of an underwater puppy dog, possibly the most ridiculous thing ever. My pride was wounded and suddenly I saw the whole experience in a different light. I wanted to try again, now that there was nothing to fear. I'd trade in my aquatic stalker for an aquatic pet. Maybe even call him Sparky, if I saw him again.
Scuba diving seemed scary, but turns out it was all in my head.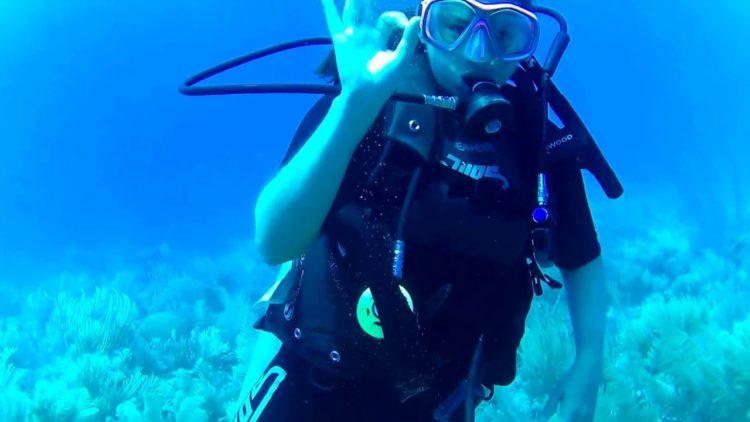 * * *
Scuba Diving in Placencia Belize
As long as you don't play any mind games, Placencia is a great place to scuba dive. It's known for plentiful marine life, excellent visibility, and a variety of sites to suit all levels. My second and third day underwater were a very different story 🙂
I earned my certification through Seahorse Dive Shop, a tightly-run operation with a friendly crew. I also recommend Go Sea Diving, who I went out with one day when Seahorse wasn't operating.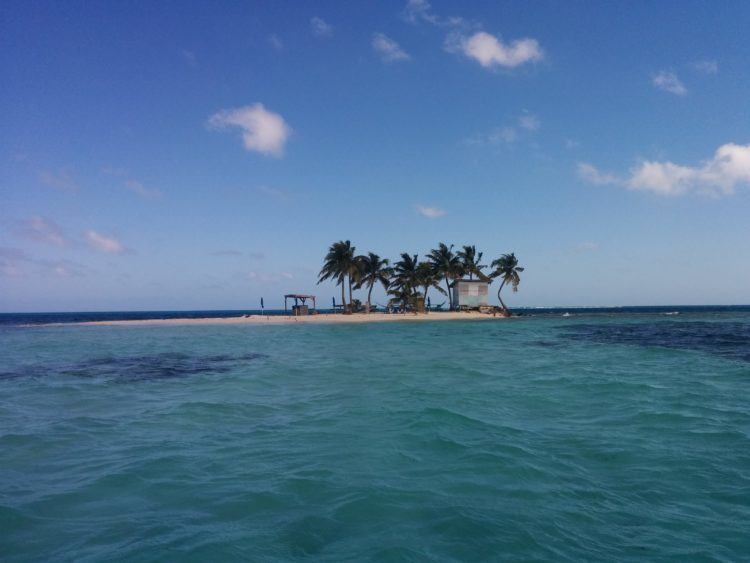 If you only have time for one dive site, Silk Cayes is the most popular since it includes a snorkel stop to see rays, sharks, and turtles. Other spots include Laughing Bird Caye, South Water Caye, Glover's Reef, and even the Blue Hole. Whale shark season is mid-to-late March through June.
How long should you stay in Placencia?

I recommend a minimum of three days — one for diving (or snorkeling), one for a hands-on chocolate tour with Ixcacao/Taste Belize, and one for a night tour of Cockscomb Basin. I spent a total of 9 days, so don't be afraid to extend your trip!
Where to Eat in Placencia
The best breakfast in town is at Friends Near the Pier. They're open early, have drip coffee, and delicious food. If you want beans and fry jacks — and you should — Wendy's Creole Restaurant is your best bet.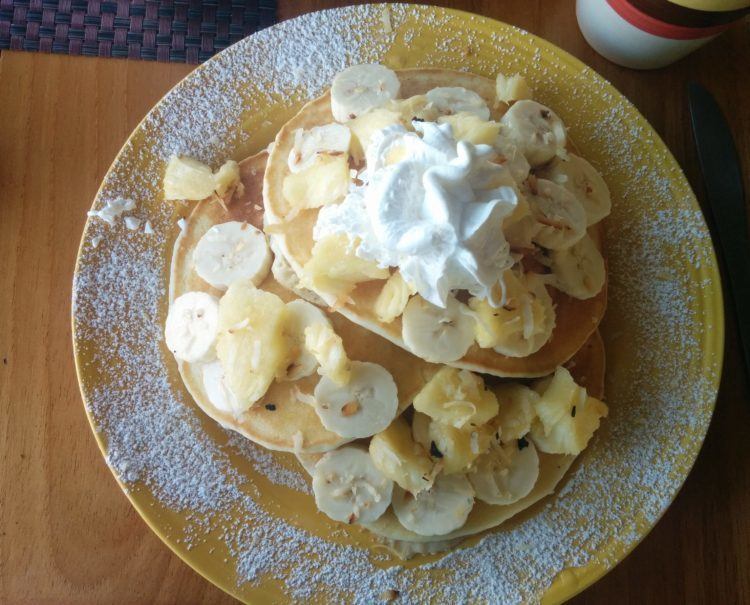 For a casual lunch, you can't do better than Mr. Q's. Try the fish with a side of beans and tortillas, or the barbecue chicken if you're sick of seafood. Wash it down with homemade bitters.
My favorite place for a drink was the pool bar at SailFish Resort. Walk toward Sunset Pointe and ring the bell at their dock for a ride over. The $5 cover is worth it for a relaxing afternoon (and guests staying there said the accommodations were spot-on).
Dinner one night should be at Rumfish y Vino. If you're lucky enough to be there on a night with a lionfish special, don't hesitate to try it. Regardless, you're in for a treat based on their extraordinary food and great service. It was better than Maya Beach Bistro, in my opinion.
And everyone should stop by Tutti Frutti Gelato at least once…or once a day, if you're so inclined 🙂
Where to Stay in Placencia
You should know in advance that the resorts are all located outside of town, so you'll need a rental car or taxis to get to and from the village. If you like to walk everywhere, like I do, look for a place in the village itself.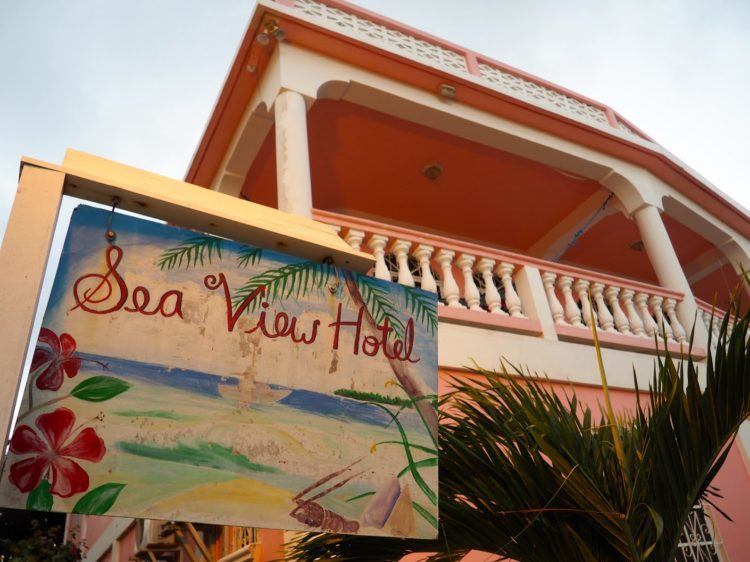 The basic rooms at Sea View Suites are more than made up for by the location right on the village sidewalk and steps from the beach.
If you're looking for a luxury resort, Naia Resort and Spa is the one you want. It's brand new, it's beautiful, and it's perfectly interwoven with the natural environment.
* * *
Tell me: when have you let your imagination run wild while traveling?
* * *
This post contains affiliate links. If you're planning a trip to Placencia, I'd appreciate if you make your travel arrangements through my website. Let me know where you end up staying!