This post may contain affiliate links. As an Amazon Associate I earn from qualifying purchases.
* * *
I'm not 100% Polish by blood, but you'd never know it based on my family traditions. Until I was 10, I thought every family sang sto lat on birthdays. My sister makes the best homemade pierogi in the world and we import special dried mushrooms every year for Christmas wigilia. My dad even knows what page my photo is on in Rochester's Polish Heritage book.
But until about a year ago, I had no connection to where my family was from. This summer, my parents decided to visit Przemysl to see the town for themselves.
Today's guest post is by my dad, a proud Polish-American. After reading this, I know I want to go to Przemysl and I'm curious if some of you may want to, too.
* * *
Both sets of my grandparents emigrated from Poland, and my Polish heritage has always been important to me. My parents celebrated the holidays Polish style and our church had weekly mass in both Polish and English. I don't speak fluent Polish, but I know a little, and most importantly, can pronounce the names of towns (helpful when asking directions!).
In 2012, I decided I wanted to see Poland for myself. My wife and I visited Krakow, Gdansk, Zakopane, and Częstochowa (near where my maternal grandparents came from). I felt an instant affinity with the warm, friendly Polish people and nation. I decided to return, this time to smaller towns. Among them was Przemyśl, where my paternal grandparents came from.
We rode the train eastward from Wrocław all the way across southern Poland to Przemyśl, only a few miles from the Ukrainian border.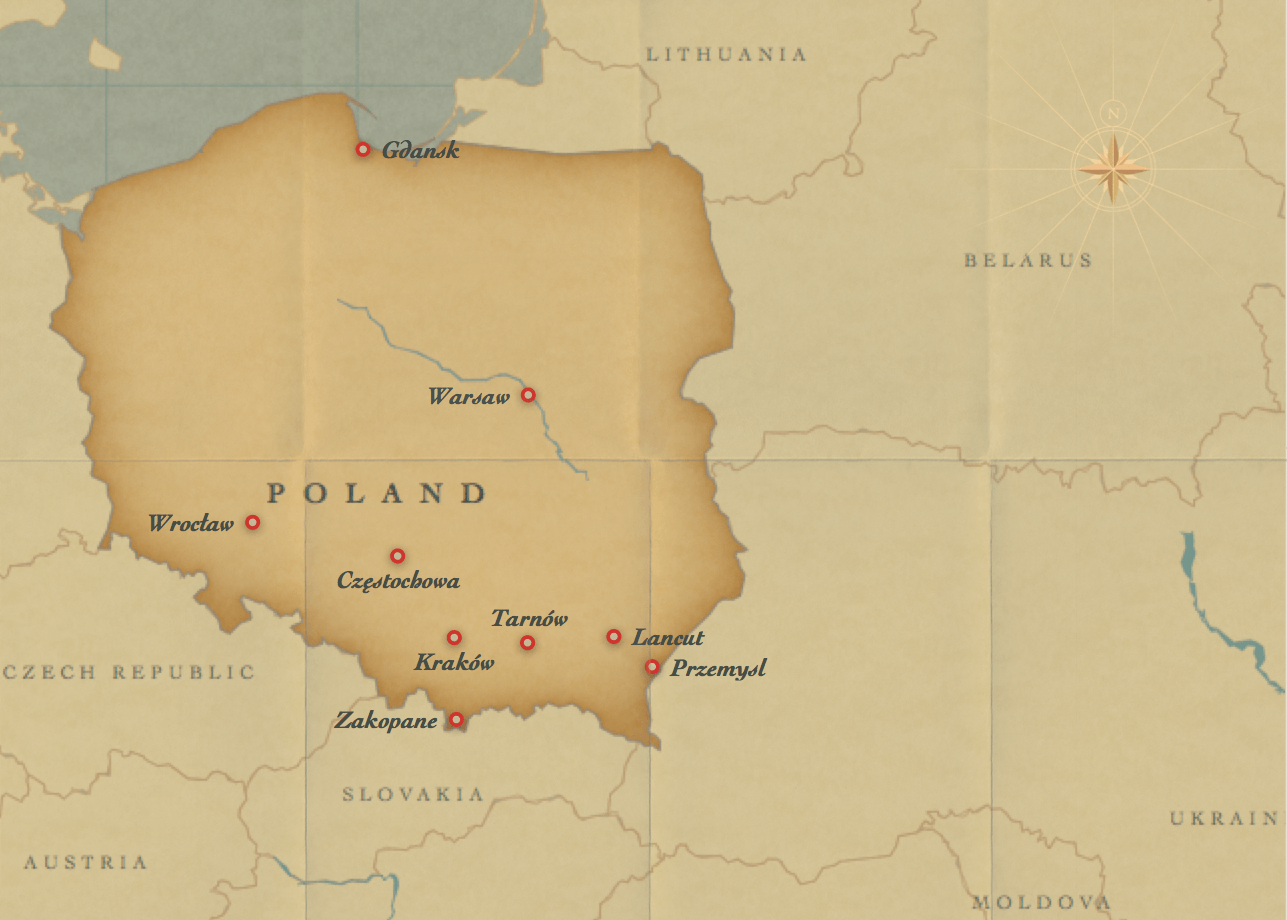 After leaving Warsaw, less English is spoken and it's next to none in Przemyśl, making travel more adventurous. The landscape is flat terrain of forest and breadbasket farms, like what you might see in the Midwest of the U.S.A.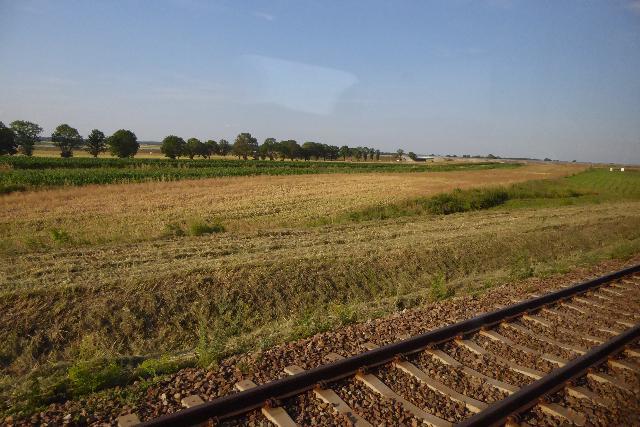 We had a great time 'communicating' with a businessman, a young 23 year old male student, and an older Polish woman on the train ride (read the whole story on Facebook). Between hand gestures, some broken Polish, broken English, Pictionary, and charades, we told our life stories and where we were travelling to.
Poland loves Americans, given the World War II horrors and later communist umbrella. Ronald Reagan's speech to Mikhail Gorbachev to take the walls down still rings loudly to the people there.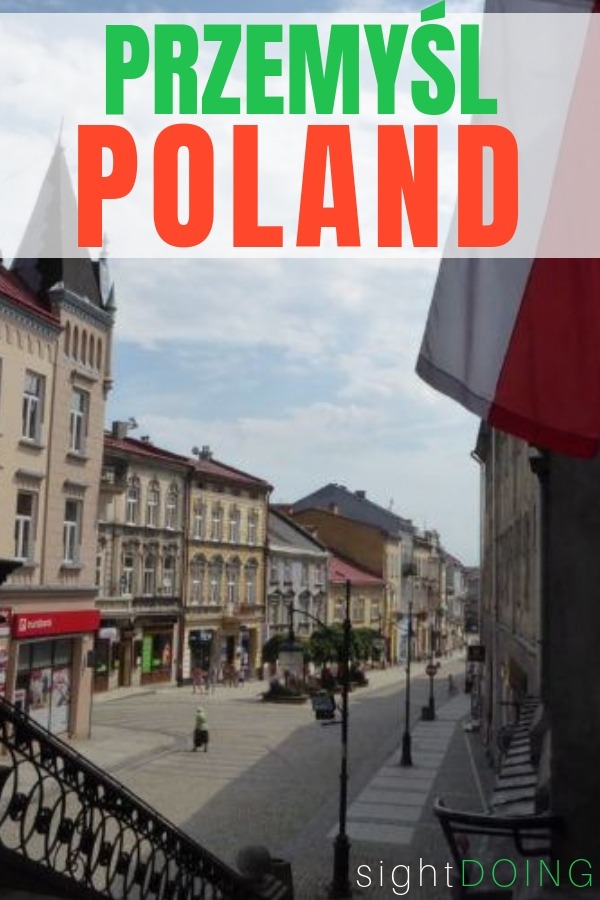 In Przemysl, we expected to see the usual square (or rynek) and some old churches, as in the rest of Poland. But to our surprise, while researching activities, we discovered that Przemyśl has the third-largest defensive fortress in Europe (after Antwerp and Verdun)!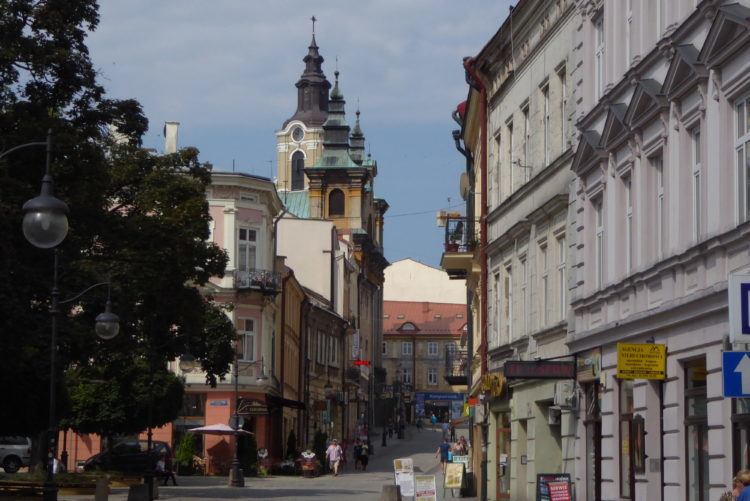 The fortifications began in the Crimean War in 1853. By 1914, Przemyśl had three lines of defense of an outer ring with 17 main forts and an inner ring with 21 forts. The forts are now in various states of decay, and are free to explore on your own. The E.U. gave Poland some funds to begin preserving the forts. For the time being, there is no tourist infrastructure to visit the fortifications. In the U.S. this would be a HUGE national historic park.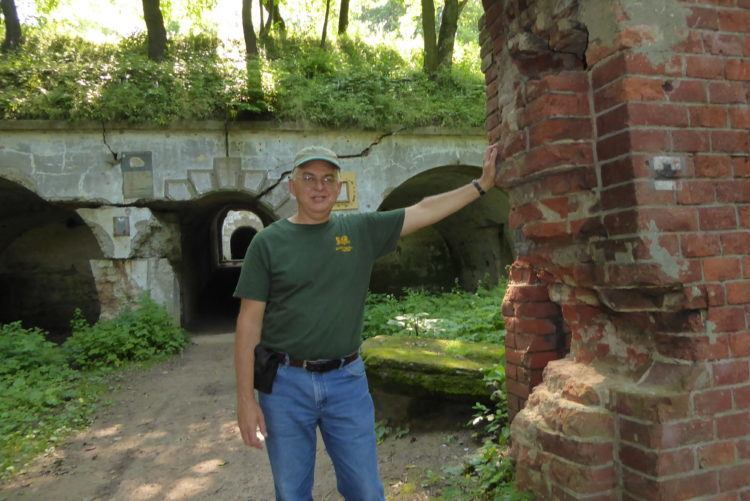 We hired a private, English speaking guide to drive us around the fortifications. At each of the 7 forts we visited, we were the only visitors. It was eerie to be there, thinking of all the lives lost in those locations.
At one point, our guide told us we were only 20 yards from the Ukrainian border, and 3 Polish border guards came roaring up on their motorcycles to check us out. We were happy to have our guide there to explain our presence! We also gained a great appreciation for all the war experiences that the Poles endured, being at a strategic crossroads.
Even though I don't know exactly what relatives I might still have in the area, it was great to see Przemysl and imagine the life my grandparents would have had if they had stayed in Poland.
It is unbelievable to us to send a 15 year old female (my grandmother) to a different land, but if you have nothing, what do you have to lose? This is the understanding I gained from traveling to experience my Polish roots.
Mazurek Dąbrowskiego is Poland's national anthem, and having visited this country, I still have pride and goose bumps when hearing the song for having seen the land of my ancestors.
Poland is a lot of fun, with a rich culture and much history. It should be a travel destination to everyone who loves to experience other nations and cultures.
* * *
Thanks to my dad for telling his story about Przemysl. This trip to Poland was the first time I've had a personal connection to my destination. Although I loved Krakow, I know my next trip to Poland will include smaller cities and a taste of less-touristy cities.
* * *
Where is your family from originally? Have you visited? Tell me in the comments!