This post may contain affiliate links. As an Amazon Associate I earn from qualifying purchases.
* * *
Texas, and El Paso in particular, is currently facing some health challenges, so even though some parks are open, please be careful and responsible. While I think it's still too early to travel, this gives me hope. Hope that later this year, it'll be safe for you to try out some of these outdoor things to do in El Paso.
My parents told me El Paso wan't interesting. They had been numerous times — a few trips to visit, other trips as a logistical stopover en route to other places — and they weren't impressed by the city. When I told them I was going for a conference and then staying for several days for fun, there was no excitement in their response. There were better places to go, they said.
I respect my parents a lot, but I had a hard time believing them. All my research showed a lot of interesting activities, things I was truly excited for. For a moment, I second guessed myself, wondering if my parents (who know me inside and out) knew better than I did.
Luckily, I still have some of that rebellious teenager inside me and I went anyway. As it turns out, it's a good thing I did. You'd never know it, but El Paso is paradise if you love the outdoors.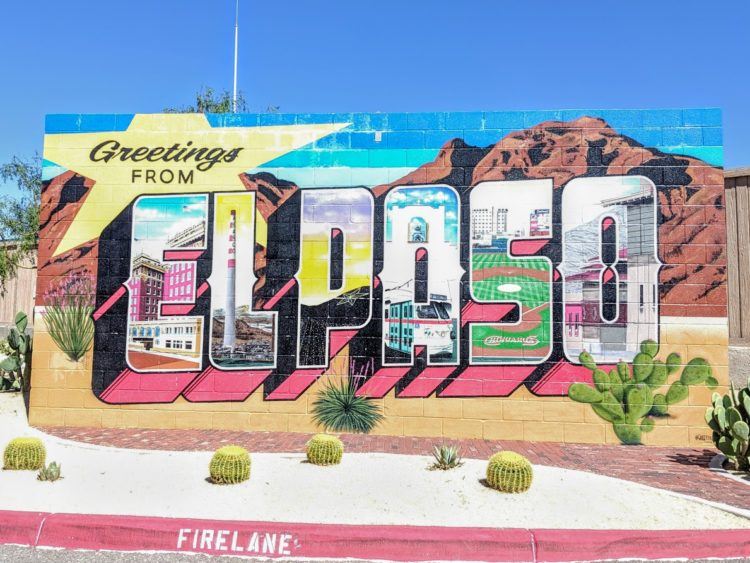 Outdoor Things to Do in El Paso
What makes El Paso so fabulous for outdoor lovers? Sunshine and great weather nine months of the year (expect temperatures of 90°F++ in June through August, making summer less than ideal). A ton of hiking in El Paso that ranges from short to strenuous, so everyone can choose their own adventure. There's a crazy amount of scenic variety, if you're willing to take some day trips, but there are also awesome spots within spitting distance of downtown if you don't want to spend your time in the car.
All of this with the opportunity to return to El Paso as "base camp" each night for a comfortable place to sleep, good eats, and cold drinks.
Hueco Tanks State Park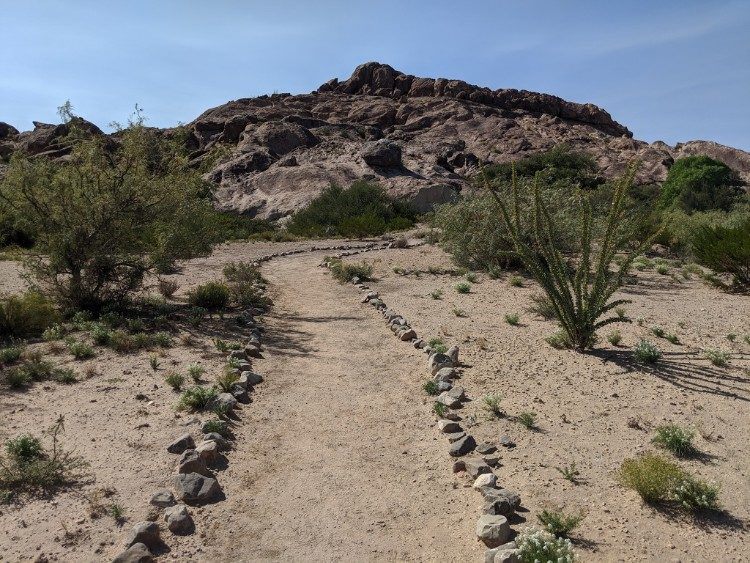 Let's start with my favorite place in El Paso: Hueco Tanks. Part hiking and scrambling adventure, part historical site, this state park offers a combination you don't see often.
Although part of the park is accessible for self-guided visits, the best part of the park requires a guided tour with a ranger. At first, I thought that would put a cramp on my style, but it ended up being a great enhancement. My ranger pointed out pictographs and petroglyphs in the park, led our group to areas that otherwise looked off-limits, and educated us on flora in the area.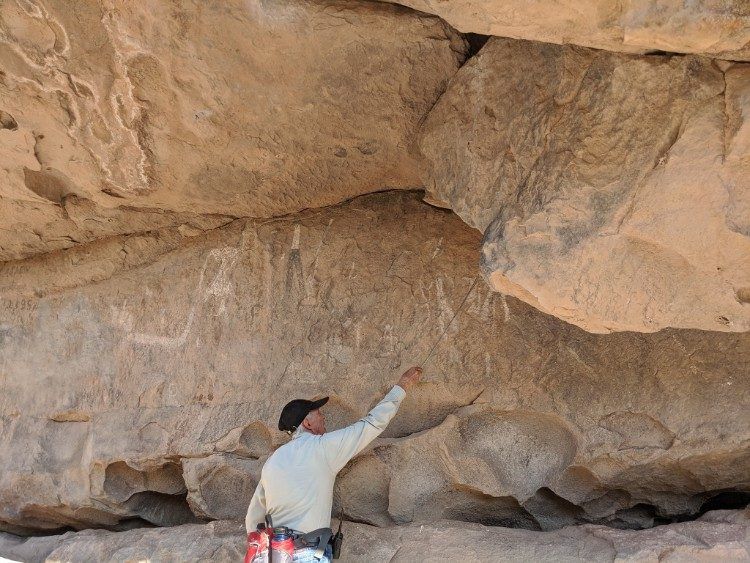 There are a few different areas of the park that tours head to, some of which are more physically adventurous than others. If you have physical limitations, be sure to mention that when booking your tour so they can select the best route for you.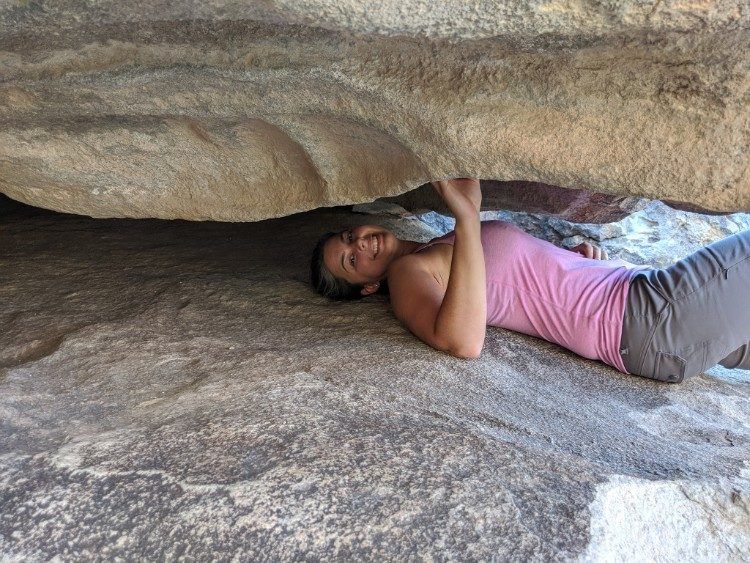 Visits — both guided and self-guided — have daily guest limits so call and make reservations in advance.
Franklin Mountains State Park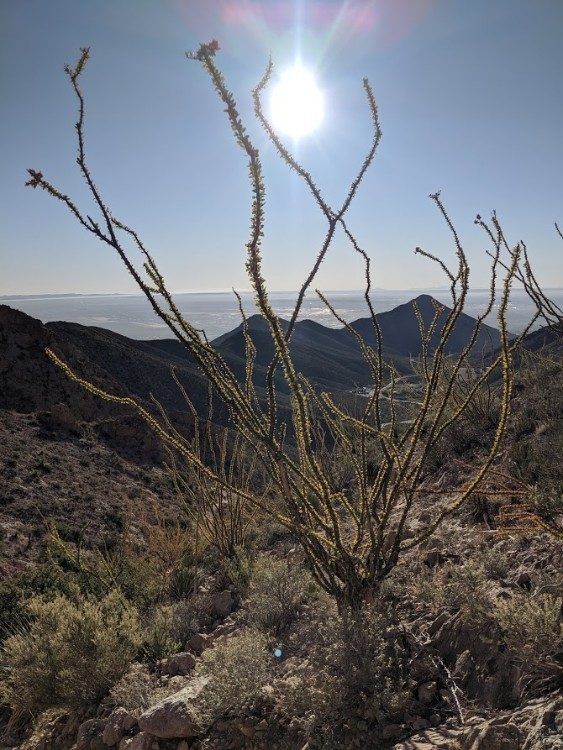 At just under 27,000 acres, Franklin Mountains is the largest urban park in the USA. As you may expect, I was excited for all the hiking opportunities, but biking and rock climbing are big draws, too.
There are four units to the park and I went to three of them. Since they have separate entrances and separate parking lots, it actually feels like you are visiting entirely different parks. That's the mindset I'd suggest you have: visit each of them for what they have to offer and don't overlook one just because you've visited another.
McKelligon Canyon
Starting with the unit that seemed to be most popular — at least judging by the number of people there during my visit. McKelligon Canyon is a recreational use area that also includes an amphitheater for outdoor performances.
Here, rock climbing up the canyon walls is popular, but so is the walking and biking path that parallels the main road through the park. The main path attracted dozens of locals getting their morning exercise in, but there are more traditional hiking trails, too.
Smugglers Pass and the Ron Coleman Trail
This "unit" is more of a parking lot than anything else, although it does provide access into a different section of the park. Smugglers Pass is near the summit of Trans Mountain Road (Loop 375) and provides access to the Ron Coleman trail, possibly the best hike in El Paso if you're up for a challenge.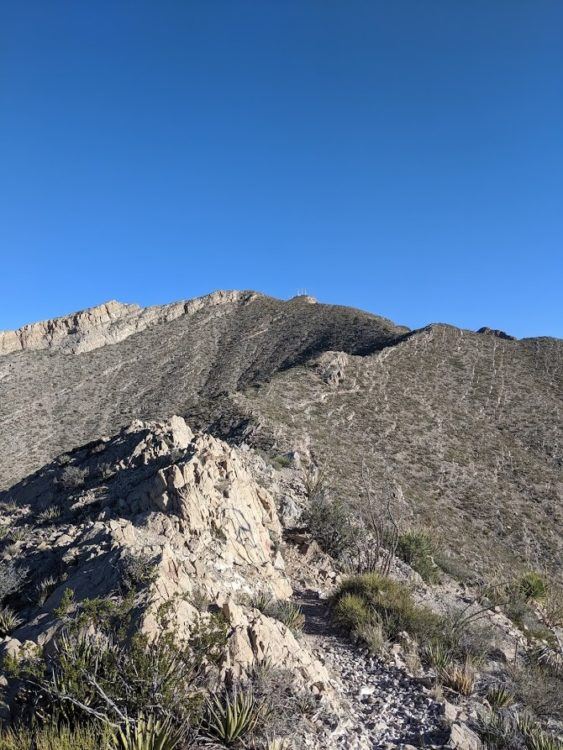 The Ron Coleman trail travels one-way from Smugglers Pass to the back end of McKelligon Canyon or vice versa. If you have two cars, you can hike this as a 3.4 mile shuttle. Understandably, most travelers won't have access to two vehicles, so it'll more likely be a 6.8 mile out-and-back.
The trail is hard: steep (near-vertical, actually) with loose rocks that can give out underneath you if you're not careful with your footing. The ridgeline is windy and there's no shade or water along the trail. But if you're willing to weather through all that, you'll have gorgeous views of Texas, New Mexico, and Mexico, perfectly framed through a rock window.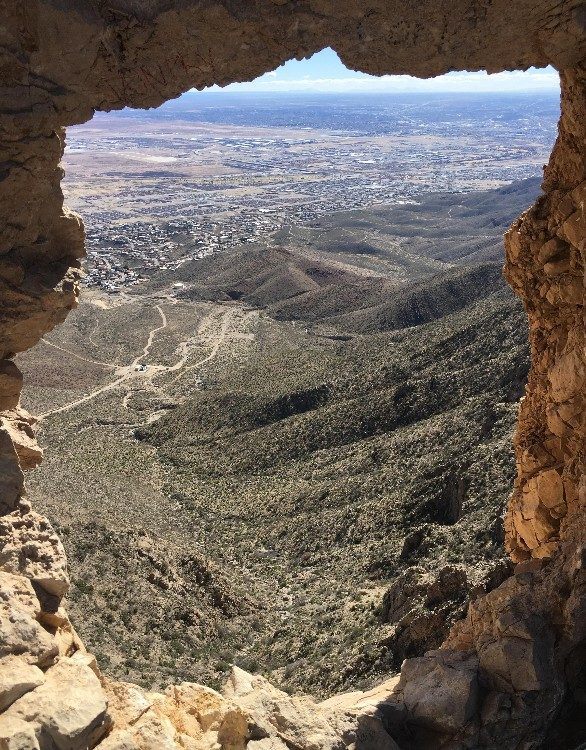 It wasn't easy, but it was a fabulous hike and it gave me an excuse to gorge on brunch when I was done.
Tom Mays Unit (Aztec Caves)
The Tom Mays unit sits off of Transmountain Road in Franklin Mountains State Park. This area is well-developed with picnic shelters and camping areas, although most people seemed to be day visitors.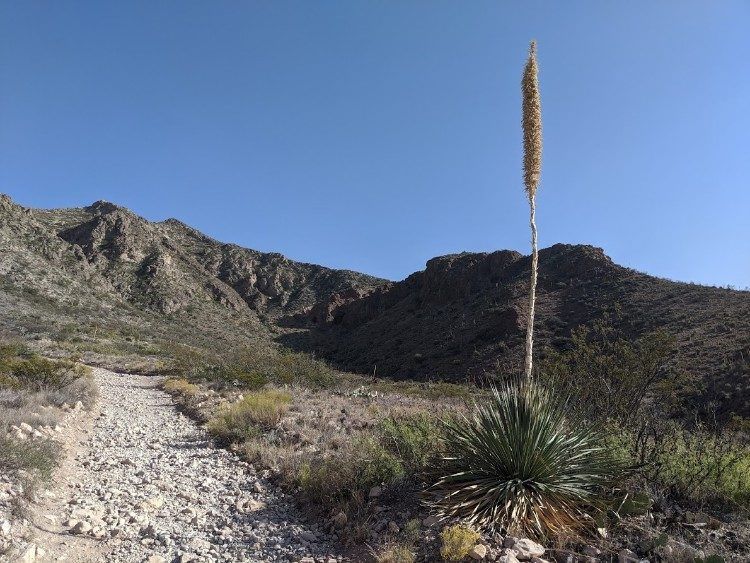 There are several hiking trails here, many with nondescript names like "Loop 1". There were no park publications providing you with an overview of what each has to offer, so you'll either have to research ahead of time or play a little roulette.
I came here for the Aztec Caves trail, a short hike (1.2 miles round-trip) leading to caves overlooking the city of El Paso. It's a well-maintained trail that gets steeper as you get higher. Still, given it's short distance, anyone should be able to complete it.
…except for me. I set off and only made it about two-thirds up before waving the white flag of surrender. Without getting into too much gruesome detail, I hadn't realized at the time that the food poisoning I thought I had recovered from was actually a lingering norovirus. My GI symptoms were gone, but the lightheadedness, fever, and body aches were still real. For now, Aztec Caves is on my "try again later" list.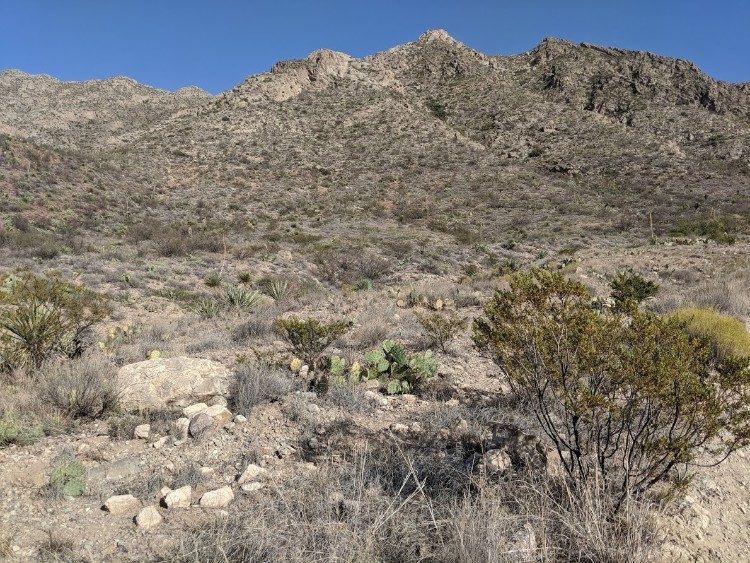 Gear for Your El Paso Hikes
This seems like a good time to share what you'll need to bring with you for any El Paso outdoor activities. Luckily you won't need much and you probably own all this already!
WATER: This is a desert, so you'll need to carry plenty of water with you…more than usual, in my experience, given the extreme dry air and a hint of elevation (3,740 feet in town, but the mountains can be higher). If you have one, a water bladder is easier than juggling multiple water bottles.
SUN PROTECTION: You won't find much shade in the El Paso outdoors, so bring sunglasses (especially for White Sands, below) and lots of sunscreen — including for your lips. I hate hats, but if you don't, you may also went a baseball cap or similar.
LAYERS: Depending on the time of year, it can be cool in El Paso. I know, you wouldn't think it based on the fact it sits on the Mexican border! It was literally below freezing some mornings during my October trip even though it would get to 70+ in the afternoon. My go-to is a North Face fleece and fingerless gloves (so I can work a camera).
3 Unmissable Outdoor Day Trips from El Paso
There are three great places to head for outdoor things to do near El Paso — and each of them is delightfully different from the next. If time's short, I've listed them in my order of preference…but ideally you'll visit them all!
Guadalupe Mountains National Park
Wow, where do I even start? Guadalupe Mountains National Park gets far fewer visitors than most national parks, so if you haven't heard of it, you're not alone. What a shame — it was absolutely beautiful.
The star of the show is McKittrick Canyon, a startlingly green area in what's otherwise a brown part of Texas. In my case, the green was actually shades of gold, with fall colors that reminded me of back home (though with much bluer skies!).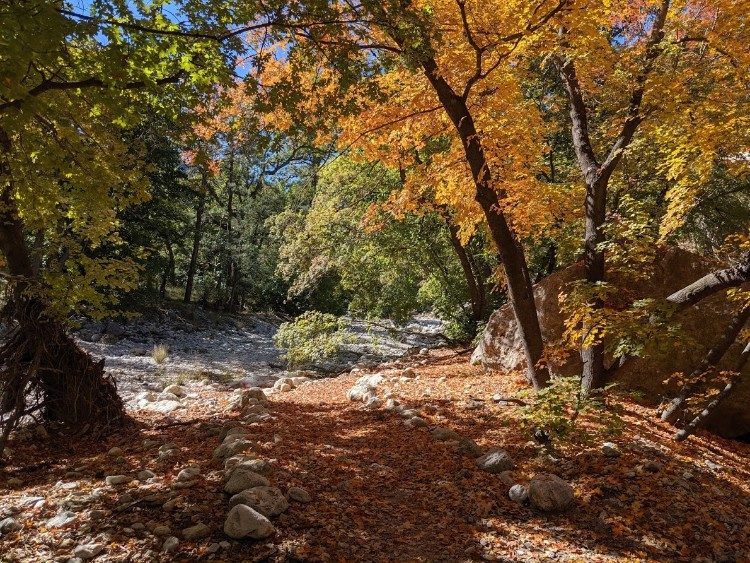 The park is really built for hikers: there's not a ton to see from a scenic drive alone. That makes it perfect for people like me who love wilderness and solitude, and not so great if you have physical limitations.
The main trail in the canyon is an out-and-back, meaning you can go as far as you like before turning around to depart the way you came. The most popular turnaround is Pratt Cabin, which covers 4.8 miles round-trip in a mix of sunny and shaded sections on mostly level terrain.
If you have the stamina, I'd recommend going farther. "The Grotto" is the next turnaround point; that's a pleasant add-on for a total of 6.8 miles round-trip, but the trail isn't materially different in that extra section. Nope, you've got to go beyond that, to where the trail starts leading uphill to "The Notch" or all the way up to the ridgeline. I wanted to reach the top, 14.8 miles total, but hiking alone, I gave up at one of the many false summits along the way.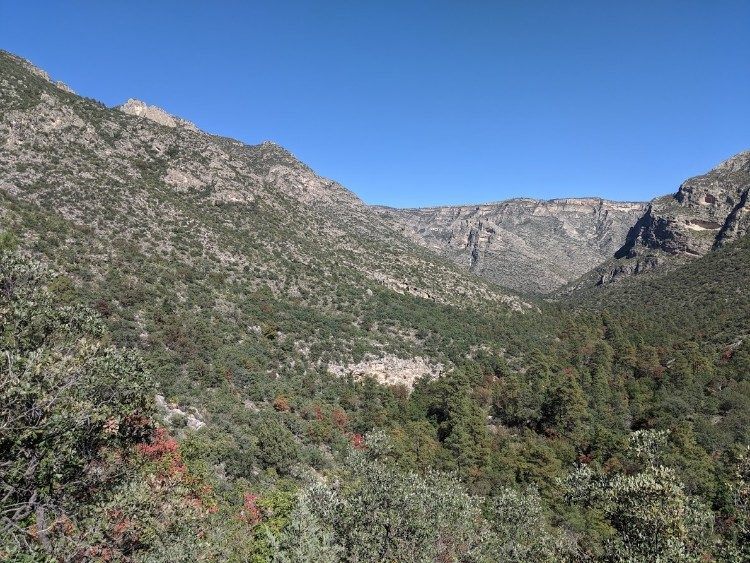 A Note About the Salt Basin Dunes
From a separate entrance in Guadalupe Mountains National Park, there's a lesser-known section of the park known for it's soft sand dunes. It'll take you over an hour to drive here from McKittrick Canyon and represents a pretty big detour on your drive back to El Paso, but I saw some stunning sunset photos from the area.
This might be a nice alternative if you're not also heading to White Sands (detailed below). I passed on it due to the distance involved since I had been to both White Sands earlier in the week as well as Salamayuca Dunes (across the border in Chihuahua, Mexico and frankly, nearly impossible to reach without a private 4WD car).
White Sands National Park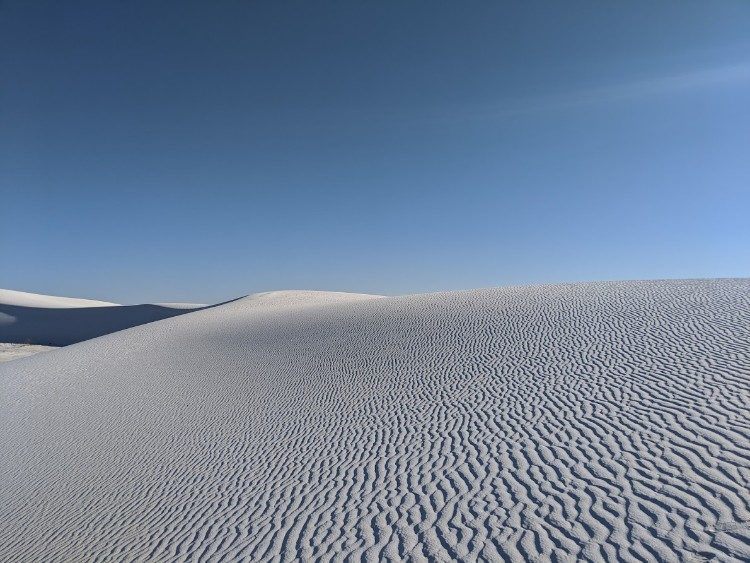 One of the newest national parks in the USA, this is a one trick pony. White Sands is home to white gypsum sand dunes that stretch as far as the eye can see, but without the diversity that most parks offer. It's stunning and worth a visit, but trust me when I say that you don't need an extended stay.
A perfect visit would be arriving late afternoon to take the scenic drive through the park, climb a dune, sled down a hill (there are rentals at the visitor's center), and stay for sunset. If you're ambitious, hike for 30 or 40 minutes of the Alkali Flat trail. This is one of the few national parks where you really can "do it all" in half a day.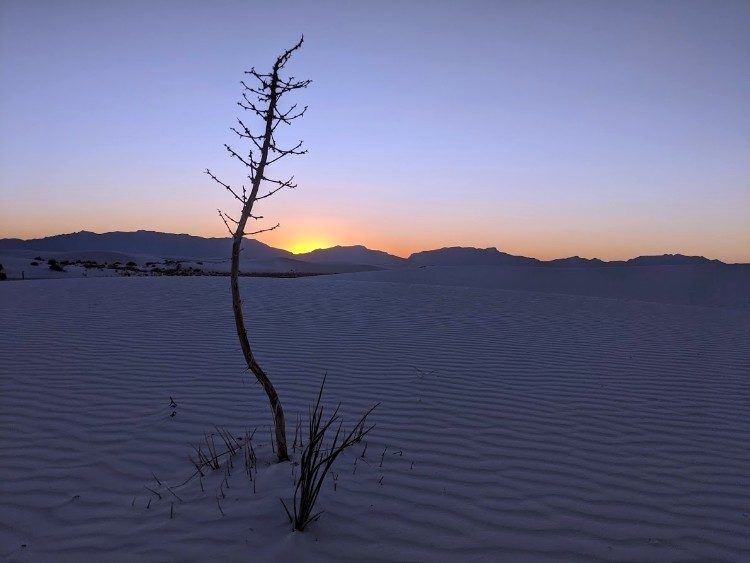 I played overachiever at this park, literally hiking all the trails (to be fair, there aren't many). I ended up spending the night in nearby Alamogordo and returning for sunrise the next morning — and while all of this was nice, none of it was necessary. That said, don't skip it entirely!
Organ Mountains National Monument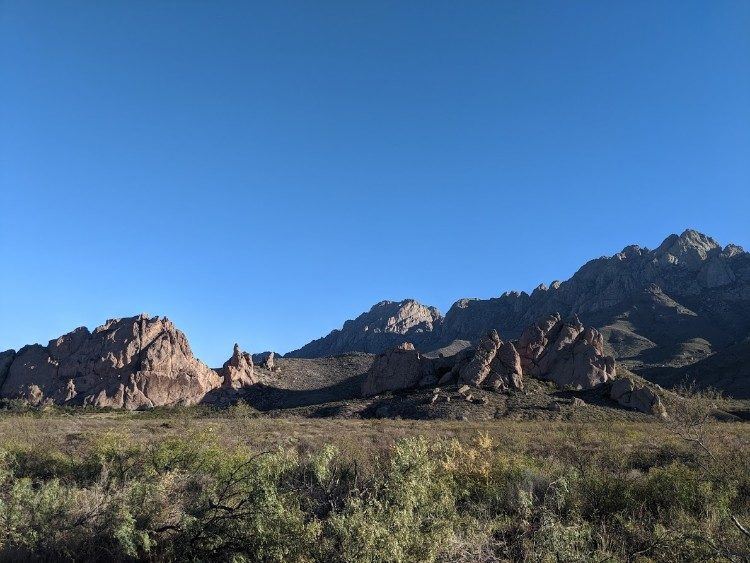 Fun fact: if you're heading to White Sands, the Organ Mountains are on your way there. And like White Sands, you can get a good feel for them in half a day, so if you're up for it, consider combining them into an epic full day trip!
The Organ Mountains look very different from the Franklin Mountains in El Paso despite being just an hour away. There are a few different places to start your visit, but Dripping Springs is the most popular (and the one I visited). The area has rocky peaks, lots of brush, and even some wildlife if you're lucky. There's also some interesting history related to the former tuberculosis sanitarium — the friendly staff at the visitor's center will fill you in.
There are a few trails here, none of them terribly strenuous if you're acclimated to the altitude. If time is short, head to the sanitarium; the scenery is great and mule deer hang out in this area in the morning. You can either return to your car the way you came (easiest) or loop through more of the reserve, passing views of the valley below and "La Cueva" cave. The detour to the waterfall is only worth it in early spring or after significant rains; most of the year it's barely a trickle.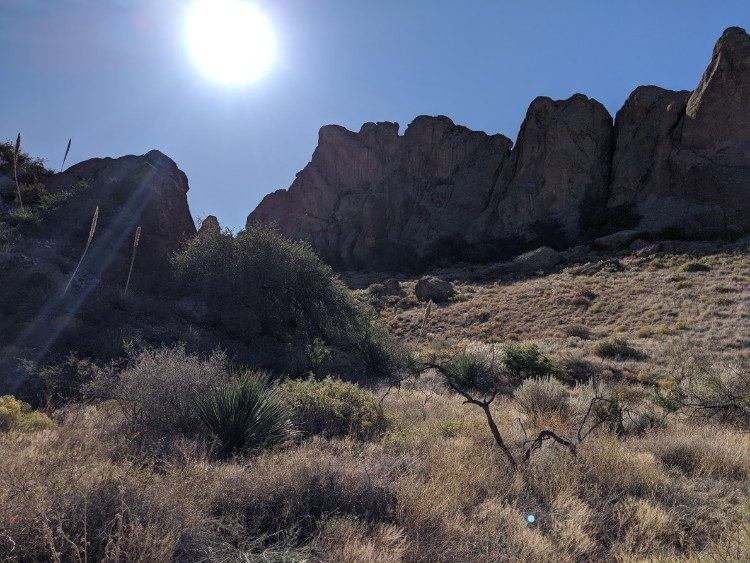 While You're in El Paso…
I have to admit, downtown El Paso didn't excite me. There was nothing wrong with it but I didn't find anything compelling enough to stick around the city instead of heading to the nearby mountains. It makes an awesome base camp for outdoor adventures, but if that's not your travel style, there are better destinations for your next vacation.
Where to Eat in El Paso TX
After some mega-hikes, a girl's gotta eat, and I have a few favorites:
Chase the Taste: This fast casual restaurant in a Wal-Mart plaza won't win any awards for ambiance, but I think my green chile cheeseburger was the best burger I've had all year.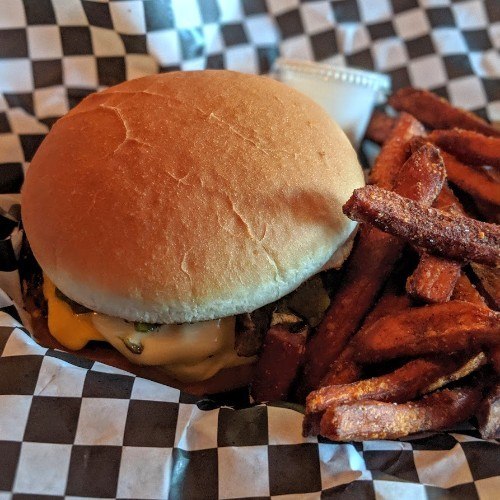 Cattleman's Steakhouse: This restaurant is outside of town, but worth the drive if you can time it for a walk around the ranch at sunset. Order a small steak so you can load up on all-you-can-eat side dishes — the pineapple coleslaw sounds weird, but was highly addictive.
Juicery Plus: The cold-pressed juices here are great and I loved that they had several blends that were 100% vegetable instead of being diluted with fruit juice. I always have trouble ordering enough vegetables while traveling, but this shop made it easier.
DeadBeach Brewery: Great craft beer and a killer patio. I don't like IPAs, so I appreciated that their menu has a well-rounded selection of brews so that everyone will find something they like.
Unfortunately, I was underwhelmed by the Mexican food I had in El Paso and that seriously surprised me.
Where to Stay in El Paso
Unlike some cities, staying right in the thick of things is less important here. You'll need a rental car anyway to hit all the outdoor things to do in El Paso and a lot of restaurants are outside downtown anyway…including dozens of well-reviewed ones on Yelp I ran out of time for.
On this trip, I spent four nights at the Courtyard Marriott Downtown (brand new), two nights at the La Quinta El Paso West Bartlett (cheap), and one night at the Quality Inn & Suites Alamogordo/White Sands. All were fine, none were special.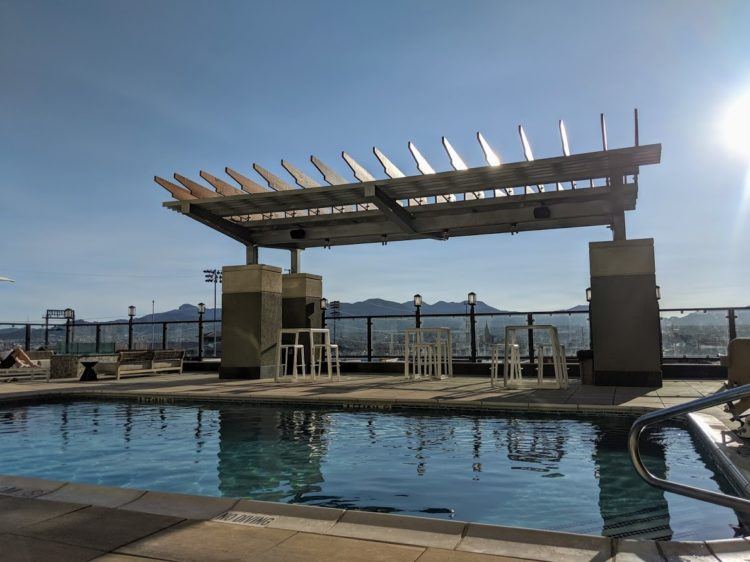 When I go back to El Paso, I'll do it differently and look for a rental apartment. I normally don't choose Airbnbs, but it would've been nice to have a kitchen to prep hearty breakfasts, picnic lunches, and trail snacks (and then collapse after a long hard day of hiking).
Overall, I had a great time on this trip — it's the outdoor things to do in El Paso that make it a worthwhile destination.