This post may contain affiliate links. As an Amazon Associate I earn from qualifying purchases.
* * *
I met two different Hamburgs: on one day, I ran around with a press trip, seeing many different sides of the city and getting the type of context that writes a New York Times article. It was interesting, in an academic kind of way, and I saw its potential as a rising destination. But it wasn't until I had one day in Hamburg on my own that I saw the other side of it: the living, breathing city that invites you to stay a little longer.
That's the thing about Hamburg. It's not the type of city you run around or check things off a list. Compared to the rest of Germany, the "must-see" attractions in Hamburg are second-tier. But the neighborhood vibes are top-notch (there's somewhere for everyone) and you won't find a city anywhere else in the world that has more hidden corners.
There's more to meet the eye in Hamburg, that's for sure.
One Day in Hamburg Won't Be Enough
I see the irony in sharing a one day guide when A) you need time to peel back the layers of Hamburg and B) you need enough freedom to explore the neighborhoods that call to your individual personality.
The reason I'm writing this, despite how counter-intuitive it is, is because I've read a dozen other guides and they all have you chasing around the city in exactly the checklist form that doesn't work for Hamburg. You'll go to Hamburg, the way I did on my first day, and come back to tell friends, "I liked it but I didn't love it."
In a city of "must-feels", I want to lead you to opportunities for discovery. See what it has to offer on Day 1, then see where it leads you on Day 2 (or 3, 4, or 7…). Give Hamburg the chance it deserves and love is a real possibility.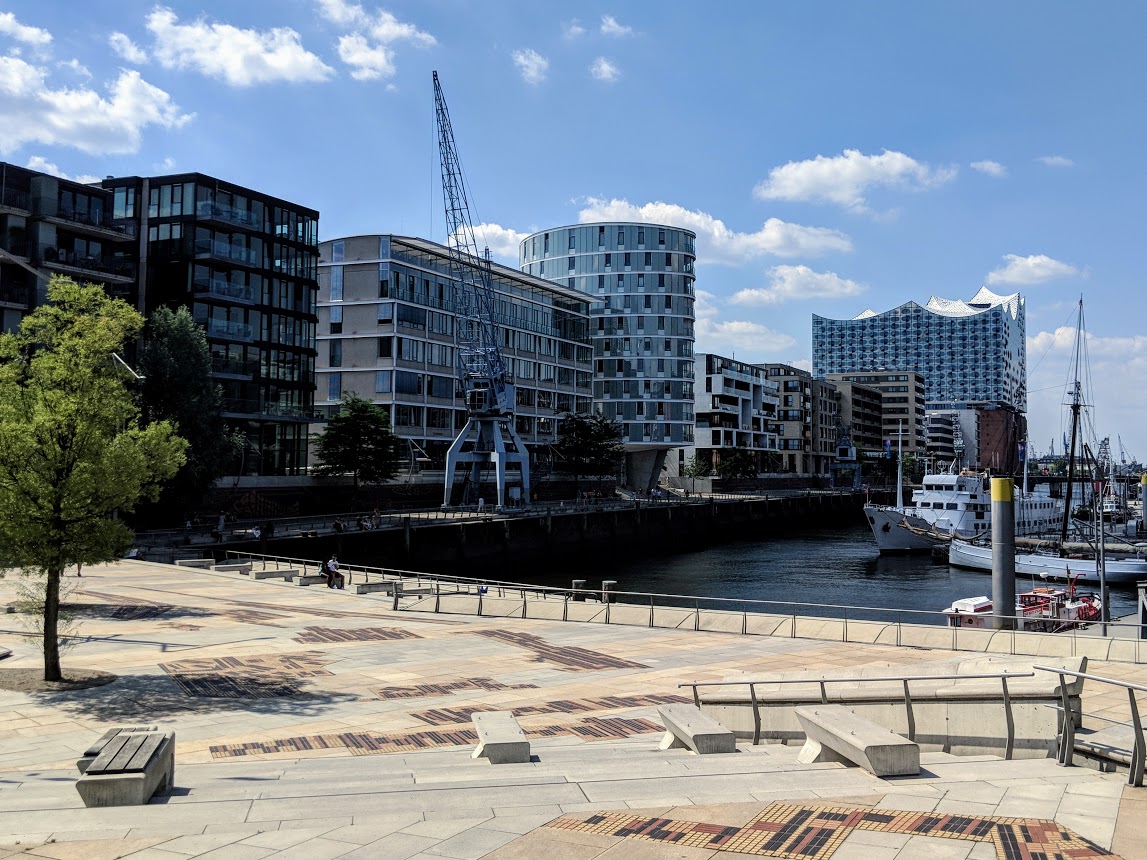 Spend a Morning in Hamburg on the Water
First of all, let's be clear: half of Hamburg's experiences take place after dark, which probably means you're probably sleeping in. Even if you're up, mornings are pretty quiet and not the best time to feel the real energy of any neighborhoods.
What you can enjoy in the morning is the water — and there's lots of it in Hamburg. The Elbe River runs right through the city with Alster Lake adding even more waterfront. In fact, Hamburg has more bridges than Amsterdam, Venice, and London combined!
The easiest way to get on the water is to ride Hamburg's public ferries. For the cost of a bus ticket, you can cruise the river and get extraordinary views of the Elbphilharmonie, antique ships, mansions, and the beach.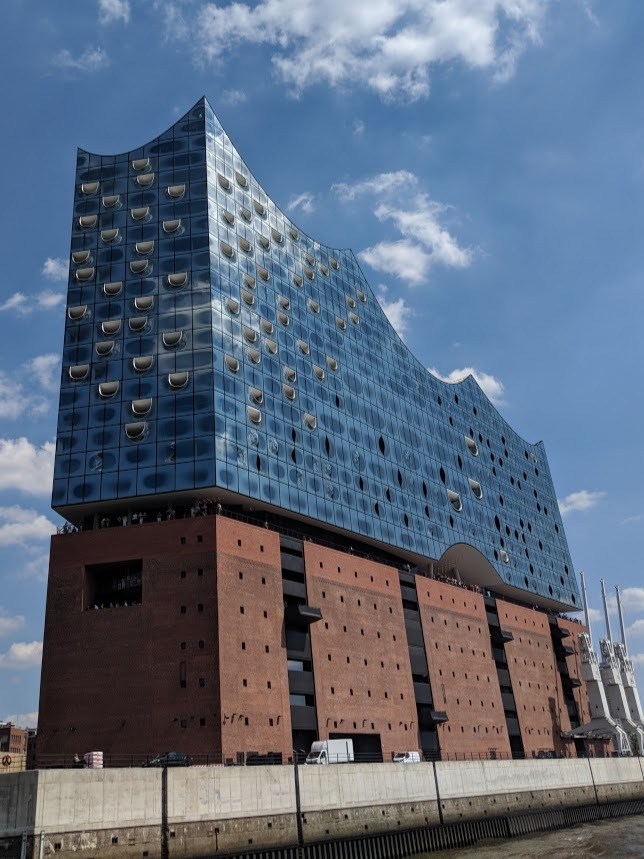 ★sightDOING pick★ Board public ferry 72 at the Elbphilharmonie (the best views are from the water!) and get off at Landungsbrücken. Transfer there to ferry 62 to Övelgönne. It'll take about 30 minutes, depending on how well you time the connection, and you can return by water or bus.
For a more active approach, head to the Supper Club and rent a paddleboard, canoe, or paddleboat to take down the canals and into the lake. Summer brings the entire city of Hamburg to its urban shores, and this is a great way to enjoy a summer pastime the way locals do. Sailboats are also popular in Hamburg and with such a big lake it's easy to see why!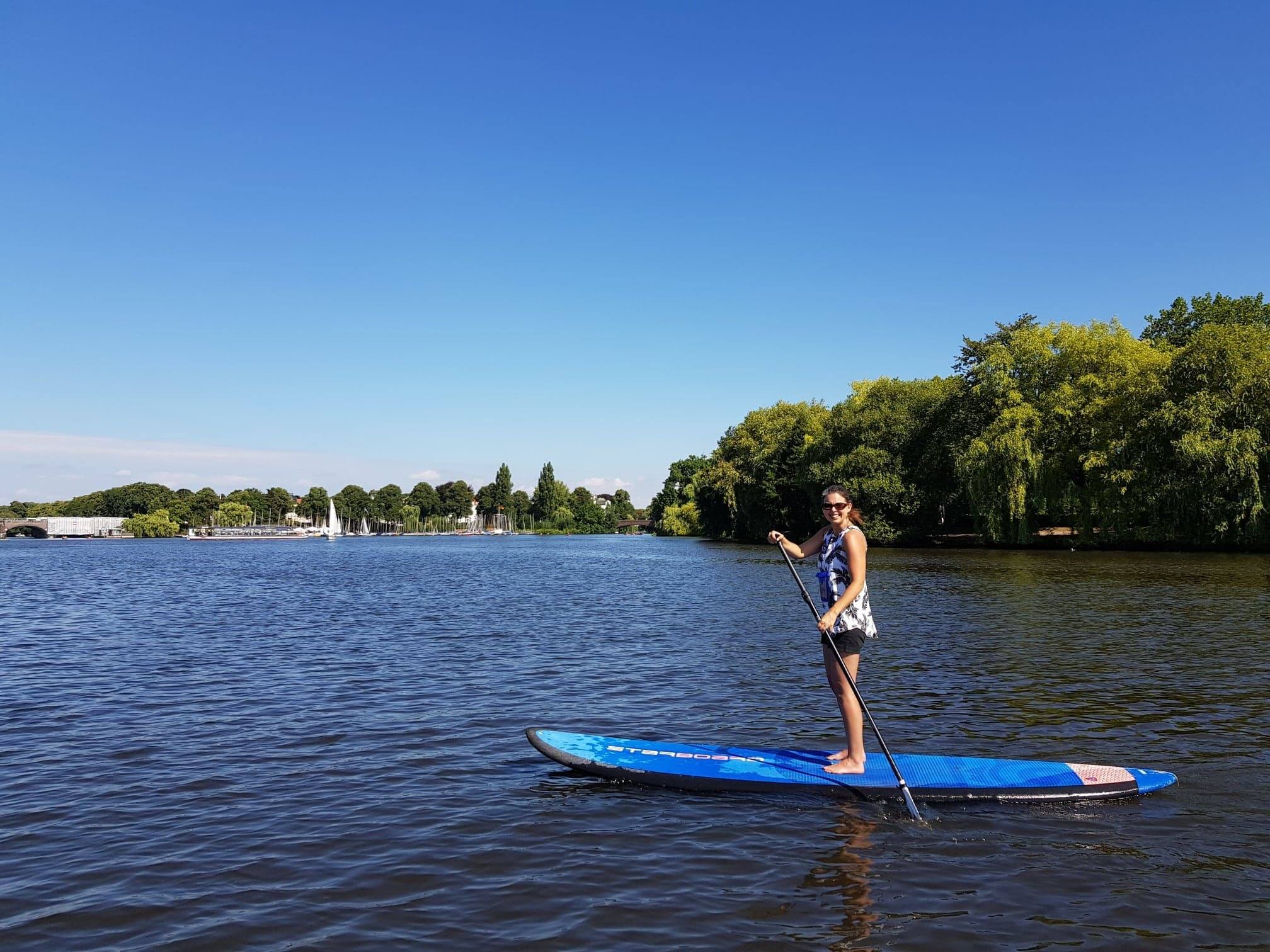 Afternoons are Your Chance to Find Your Spot
Like San Francisco, Hamburg's neighborhoods are pockets of different personalities. From LGBT scenes to hipster hangouts and everything else you can dream of, you need to walk or bike around to find the subculture you're interested in.
If your time is limited, use this neighborhood summary to guess where to start. Once you're there, you'll want to peek into shops, cafes, and bars as an excuse to meet people and see what the city is all about.
My favorite spots:
Speicherstadt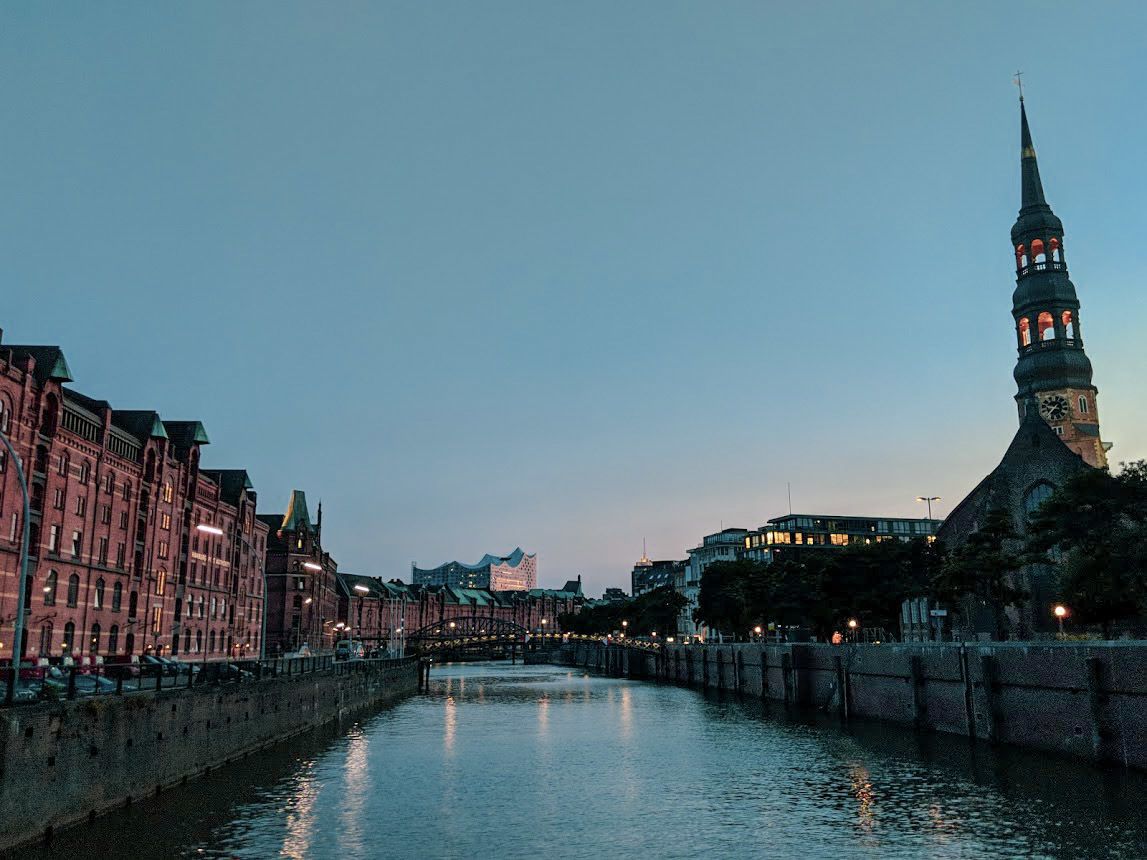 This is the neighborhood I just wanted to meander for hours on end. Around every corner, there's a hidden alley or another row of red brick warehouses, somehow beautiful despite their simplicity. When you're done, start walking through the Überseequartier on your way to HafenCity; Neni is a great spot for a meal or grab a drink at The Boilerman.
Alstadt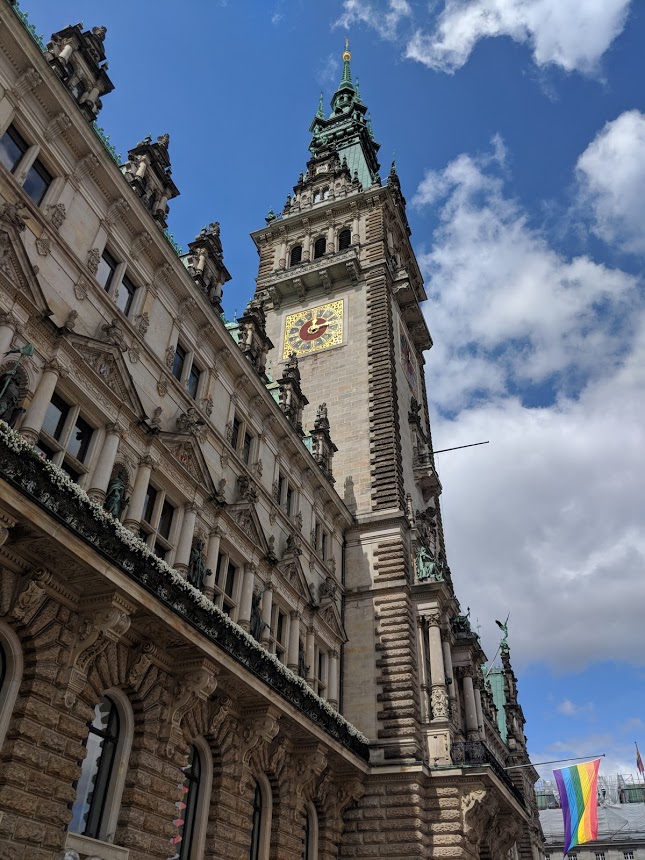 In many ways, I'm a traditionalist and I still visit Europe because it looks so different from home. The Old Town, particularly near the Rathaus (town hall), is just plain pretty to walk around. Order a takeaway coffee from the underground Rathaus station at Playground Coffee and enjoy it while watching the Alster fountains.
Landungsbrücken-ish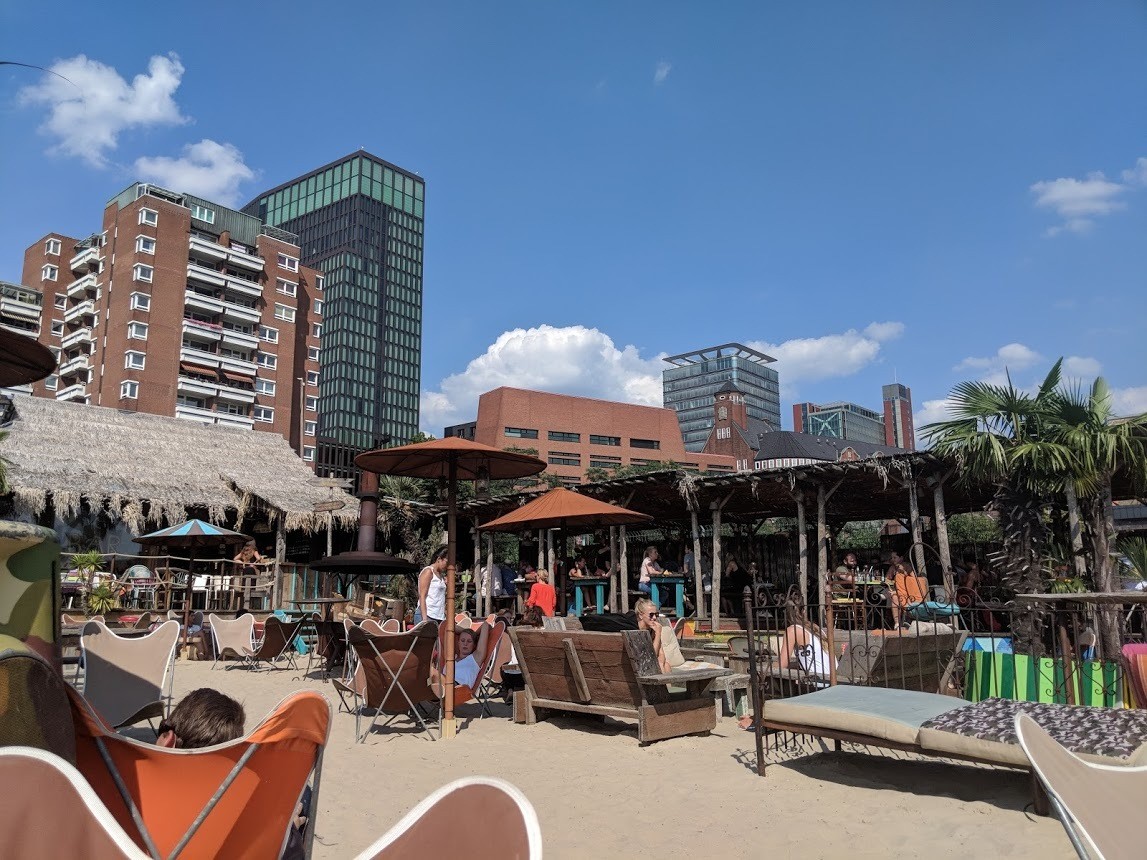 Just west of Landungsbrücken are three beach clubs: Dock 3, Hamburg del Mar, and StrandPauli. Even though you're overlooking an industrial part of the river, there are beach chairs to chill out and plenty of sand trucked in to give it that beachy vibe. Order a cold drink and make yourself comfortable.
Evenings are When Hamburg is at Its Best
I am not a nightlife person. I usually call it a night by 10 (last night was 8:30, but who's counting?), but you really have to make an effort to go out at least once in Hamburg.
Reeperbahn
The Reeperbahn is the biggest party area with tons of options for live music, clubbing, and one of the world's most famous red-light districts. In the early evening, it's pretty tame and you can enjoy food trucks and a relaxed but fun vibe. As it gets later, it gets rowdier.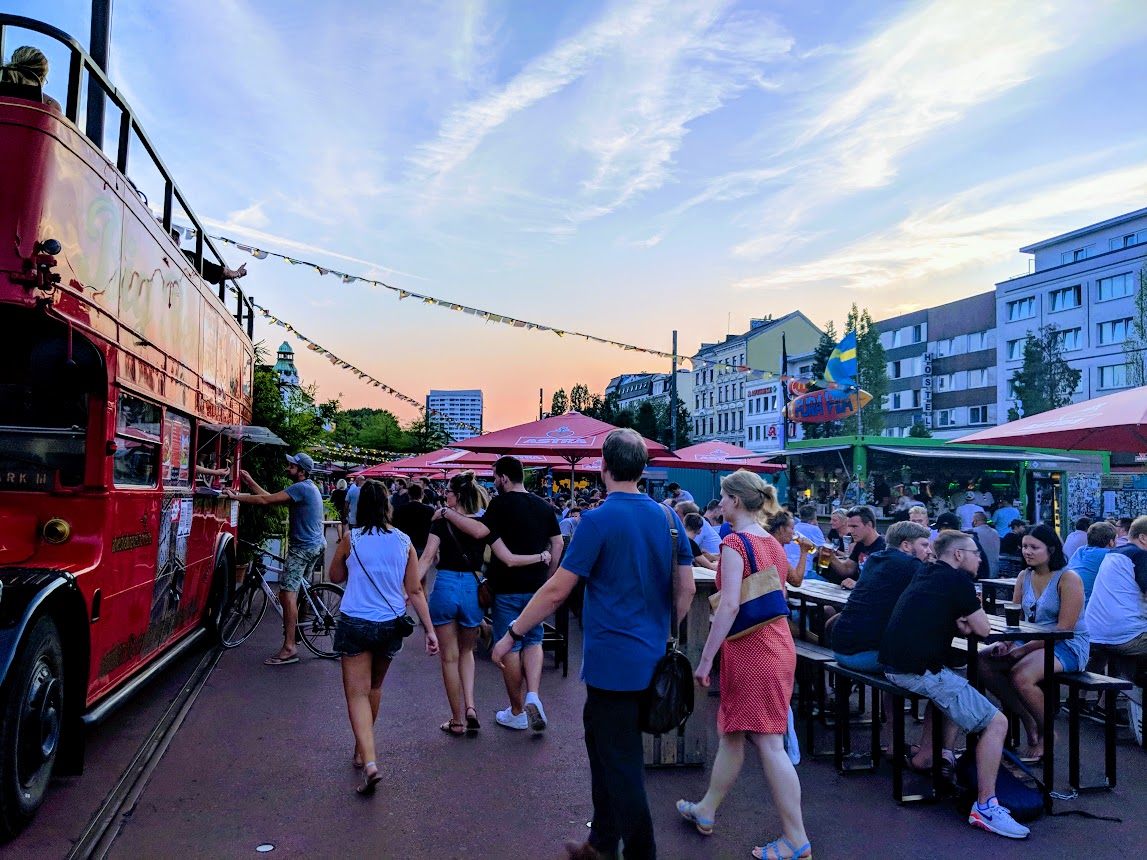 The one spot on the Reeperbahn that appealed to me was the Mojo Club, a literal take on underground music clubs. Under Hamburg's famous "dancing towers", there's a big brass plate in the sidewalk that is lifted up at night to reveal a hidden staircase. If you like live music, check for concerts that coincide with your visit (other nights, there's a DJ).
Elbphilharmonie
The Elbphilharmonie is probably the most recognizable landmark in Hamburg but more importantly, it's one of the best concert halls anywhere in the world (thanks to German precision and engineering for perfect acoustics).
I had the chance to go to its observation deck for views of the city, and the architecture is certainly impressive, but I wish I had seen a concert. Like most performing arts, it was on summer hiatus so I can't tell you if the reviews are accurate. Maybe next time?
Portugiesenviertel
I stumbled upon Hamburg's Portuguese quarter by accident and was shocked that it even existed. There's been a sizeable Portuguese population in Hamburg since the 1960s and they brought with them tapas, custard tarts, and wine. This is a great place for people-watching with an after-dinner espresso or glass of port.
Planten un Blomen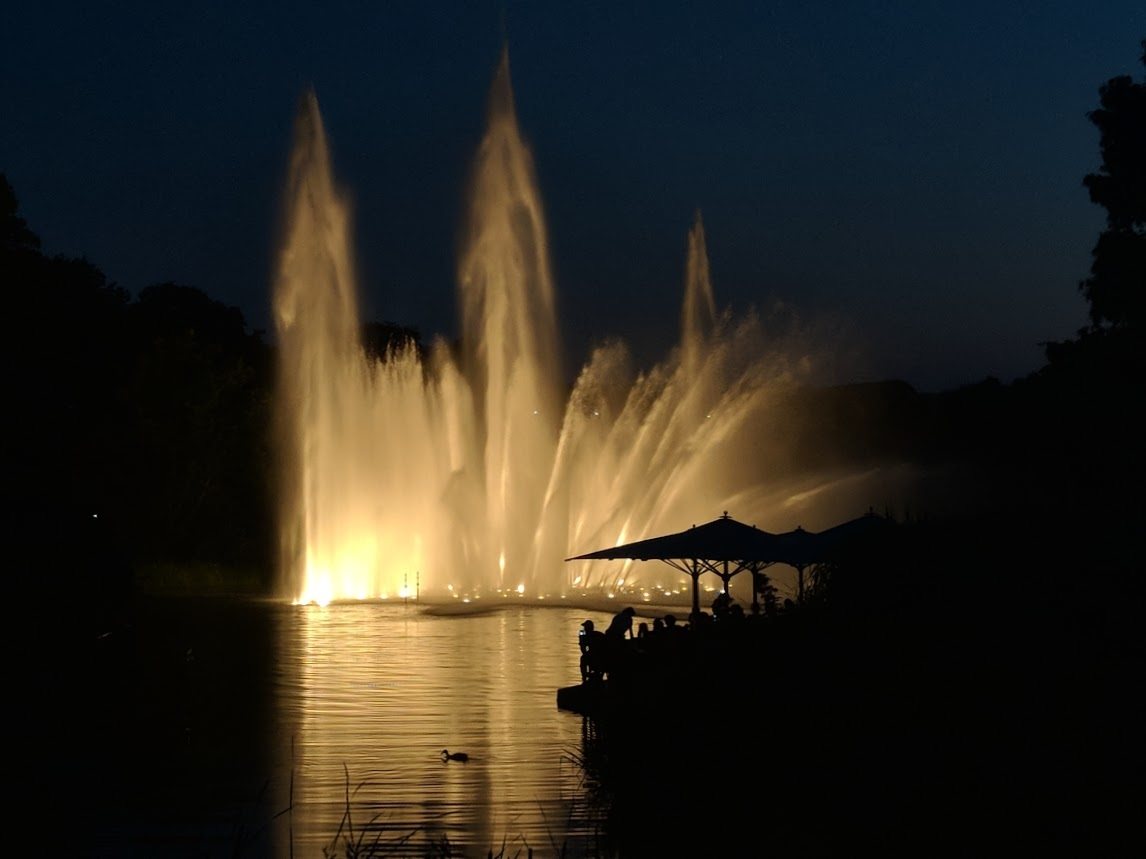 Hamburg's Planten un Blomen park is so big that it's easy to get lost (which is totally fine, since it just means you'll enjoy a long stroll through manicured yards and gorgeous gardens). Time your visit for night so you can stay for the beautifully lit water fountain show, summers at 10pm and fall at 9pm. You'll have to arrive early to get a good viewing seat, so do as the locals do and pack a picnic or even a bottle of champagne.
Where to Stay in Hamburg

I stayed at the Motel One Hamburg am Michel. My room was comfortable and rates were surprisingly affordable even in the height of summer. Its location in Sankt Pauli puts it incredibly close to Reeperbahn nightlife, so you can walk back at any time of night (or morning).

For a step up, or a location closer to the picturesque Speicherstadt, try 25 Hours HafenCity. The rooms are styled like boat cabins — such a Hamburg thing to do — and have views of the harbor. Rumor has it there's a rooftop sauna, too.
BONUS! Hamburg's Quirkiest Party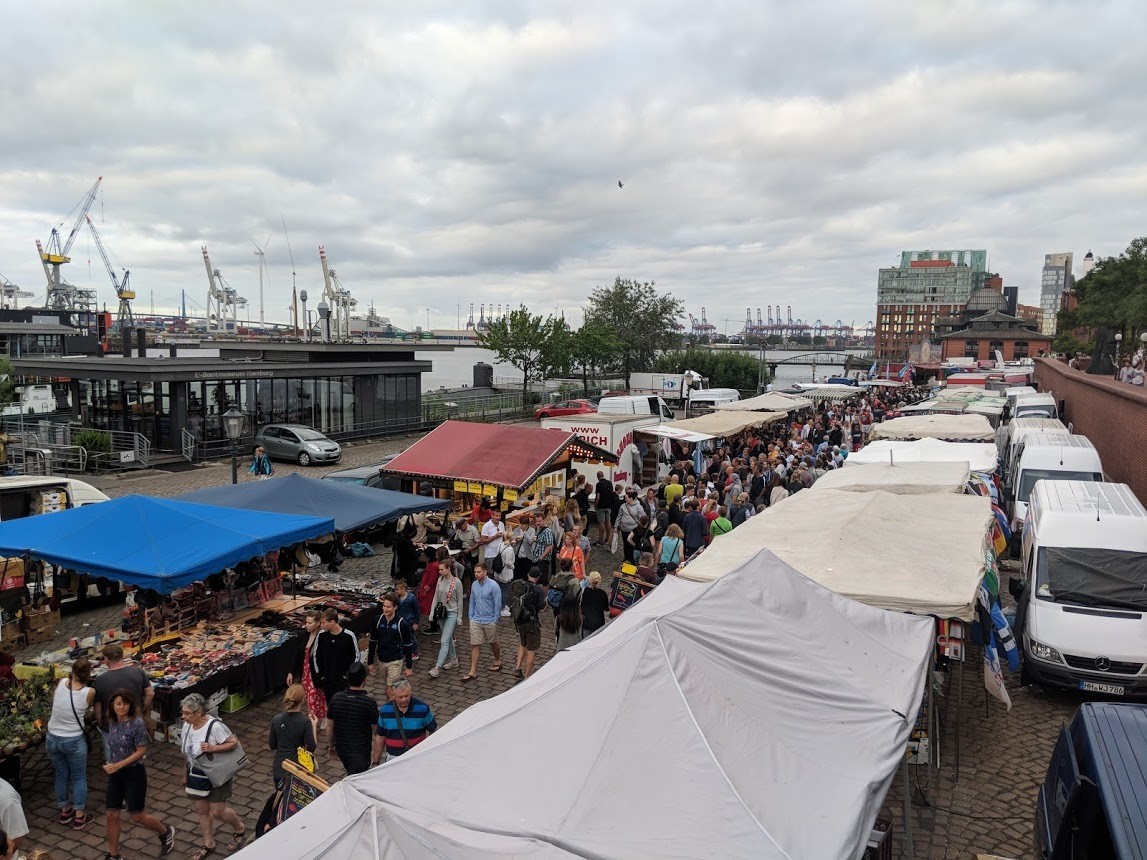 If I told you that on Sunday mornings, there's an open-air market with a party atmosphere, live music, and dancing, would you believe it?
That's exactly what happens every Sunday at the Fish Market, starting at 5am in the summer. This is so unique and fun that I would purposely plan your trip to include a Sunday morning if at all possible.
Outside, there are vendors selling fresh fruit baskets, quarkballen, and (lukewarm) fried fish sandwiches that are probably a better option for people ending a night of partying than anyone looking for an early morning breakfast like me. Inside is where the party's at, with a band to get things started and a line at the beer counter.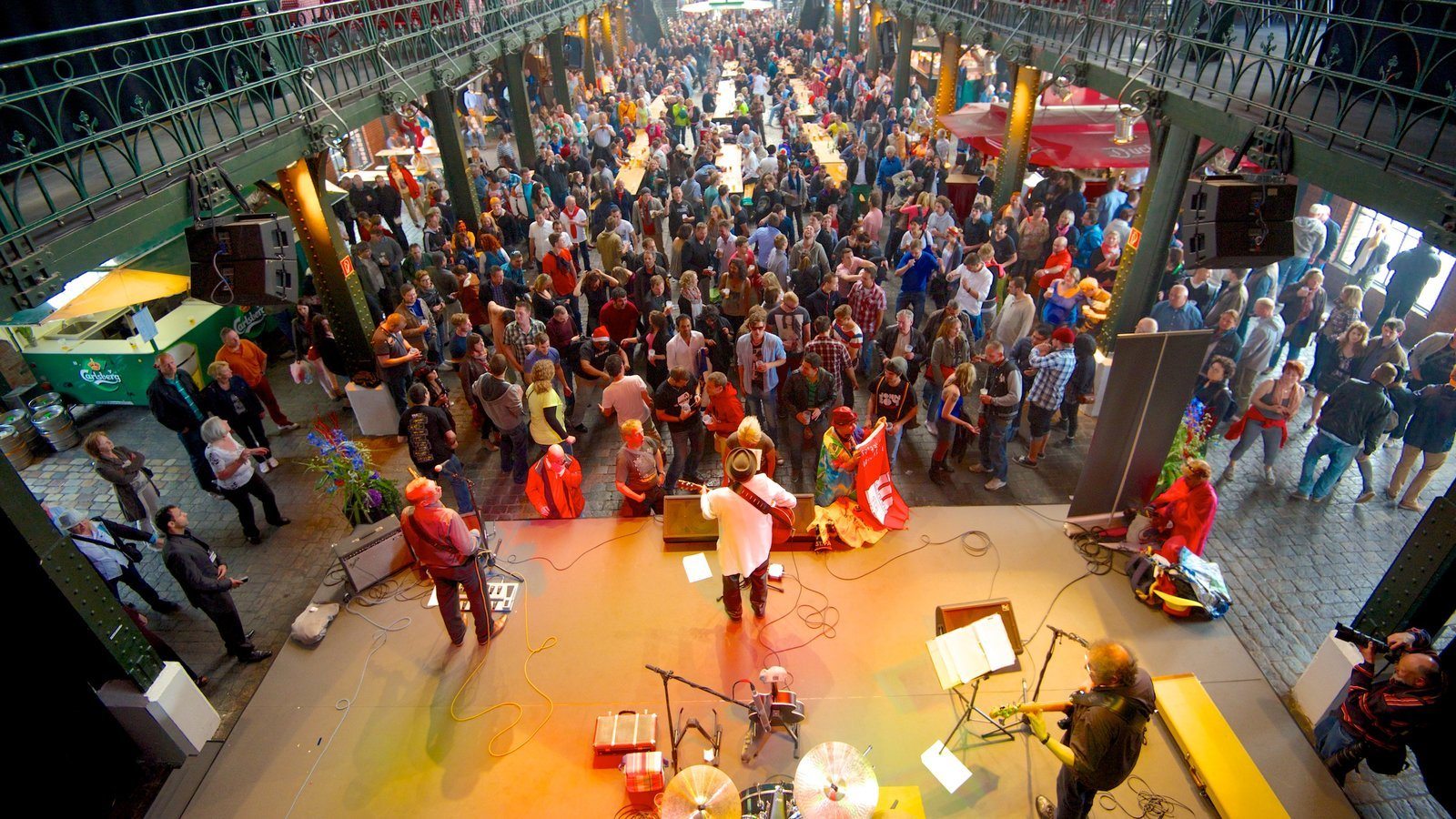 The Final Verdict on Hamburg
It took me seven trips to Germany before visiting Hamburg, which is pathetic. I fell victim to the trap of always putting it off because I wasn't sure what to do there. Come to find out, there's not a clearcut answer on things to do in Hamburg — it's more about what you discover and who you meet. If you spend one day in Hamburg finding your way around, then I promise, the next two or three days will automatically fall into place.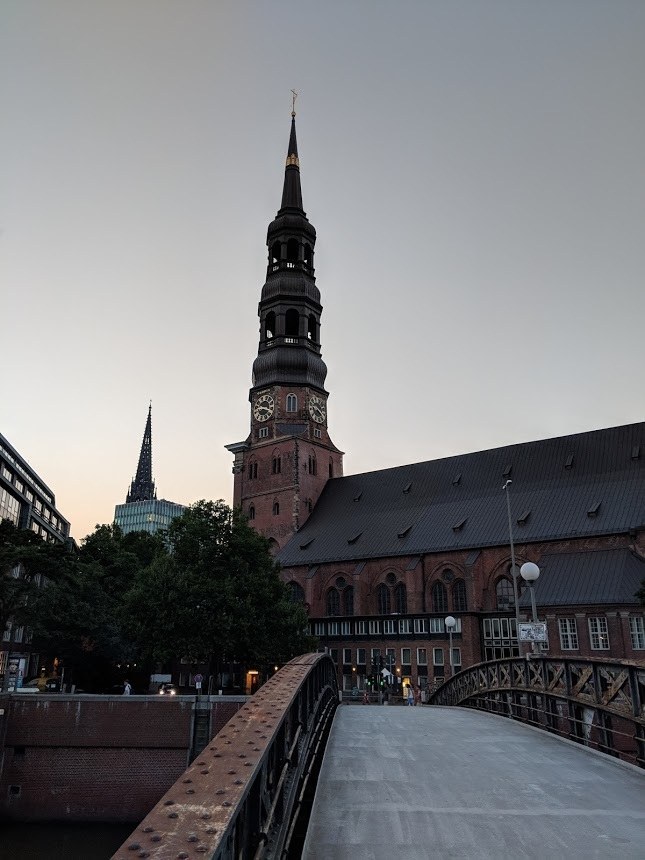 * * *
As mentioned, the first part of my trip was sponsored by Visit Hamburg with a choose-your-own-adventure afterward funded solely by me. All opinions remain my own.
This post contains affiliate links. Thanks for your support if you choose one of the hotels I suggested.