This post may contain affiliate links. As an Amazon Associate I earn from qualifying purchases.
* * *
I loved learning more about Memphis' music and pop culture, but no matter how much fun I was having, my attention span can only handle so much information about one topic. Luckily, there are a lot of things to do in Memphis beyond music and the blues.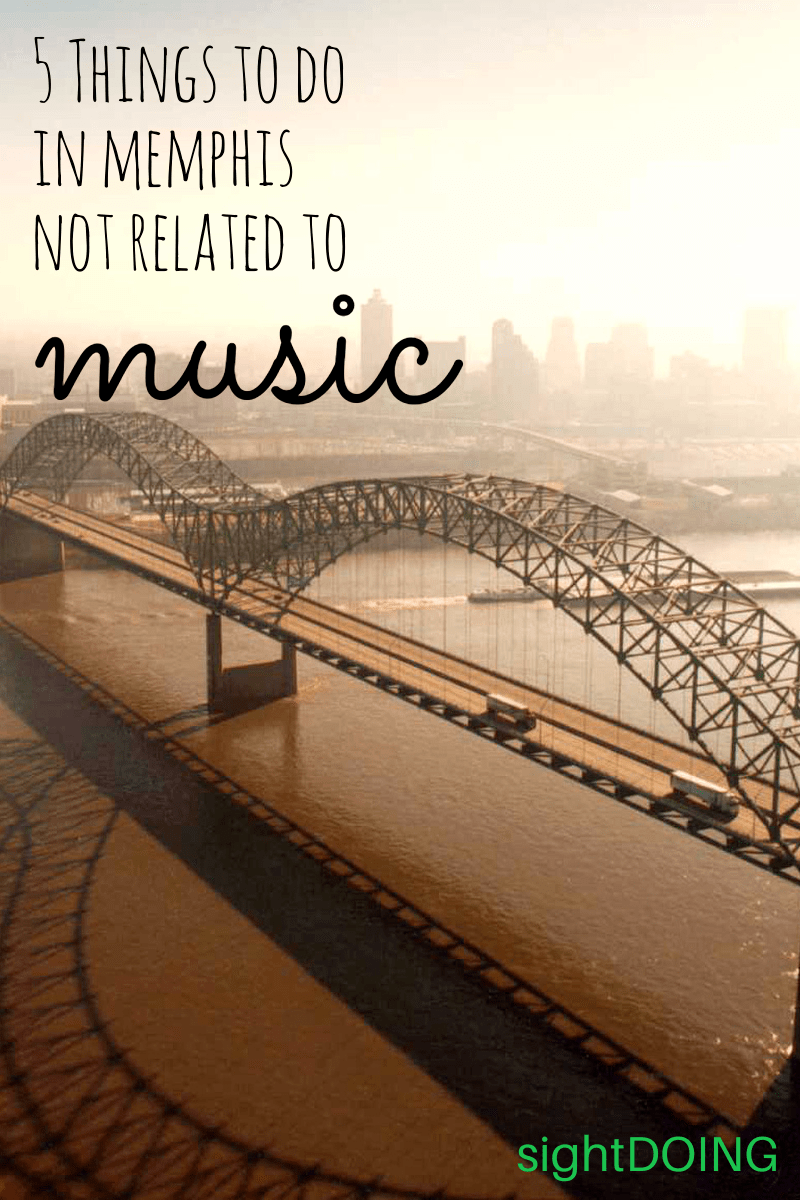 5 Things to Do in Memphis TN (Not Related to Music)
National Civil Rights Museum
The Memphis National Civil Rights Museum was under renovation during my visit. I decided to visit anyway, and despite half of the exhibits being closed, I still spent 2.5 hours there! The museum does a great job of laying out the context behind the United States' civil rights movement and a timeline of events as well as pointing out the details of how the city of Memphis factored into everything. While there is a lot of information on Dr. Martin Luther King Jr's work, I felt the museum did a good job of sharing other parts of the story as well.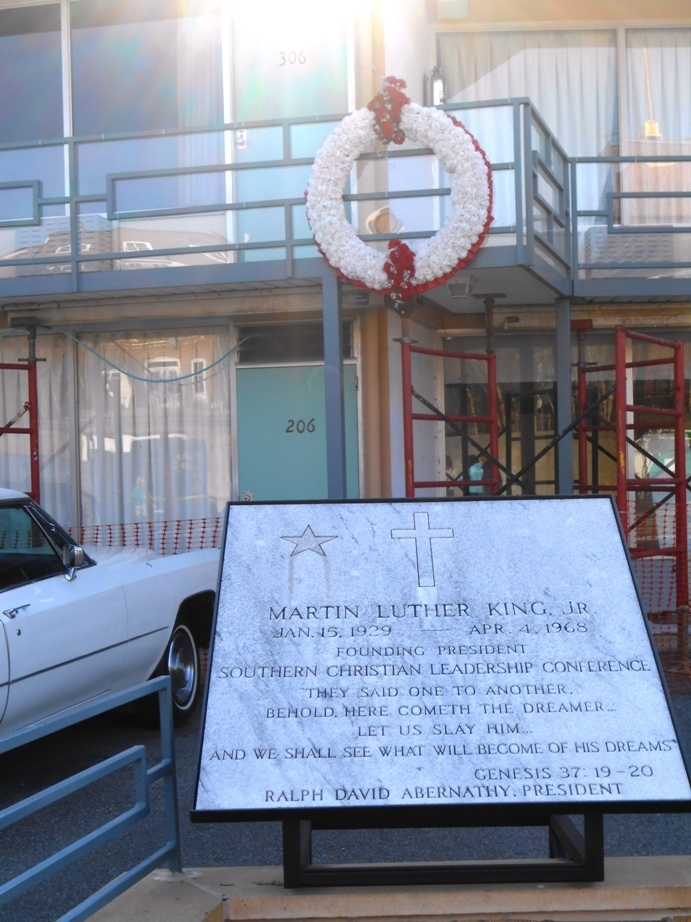 Seeing the room in the Lorraine Motel where MLK was assassinated along with other historical landmarks truly reminds you that all of this occurred in relatively recent history and the museum also touches on parts of the world where civil rights are still very much in dispute. I'd highly recommend a visit, with plenty of time to digest the history and ponder your thoughts.

Slave Haven Underground Railroad Museum
Slave Haven is a small collection of artifacts displayed in a 19th-century home that was part of the Underground railroad. Pamphlets describe being able to see the cellar where escapees waited during their flight to freedom along with some of the original passageways.
In reality, visiting Slave Haven is so more than simply seeing old, dark places. The collection of furniture, memorabilia, and other artifacts isn't all that different from anything I had ever seen before, but the presentation is so unorthodox that it made for a unique visit. Instead of simply reading about the history, you'll learn slave songs (and actually sing out loud with the group), huddle up with strangers to represent what it may have felt like coming over on slave ships, and hear more stories about the underground history while uncomfortably standing in a cold, dark cellar. Like the Civil Rights Museum, this place gives a comprehensive look at a sad part of our country's history and is worth a visit.
The Cotton Museum at the Memphis Cotton Exchange
After visiting several great museums, I stumbled upon a loser. To be fair, I only stopped in the Memphis Cotton Exchange because I found myself with extra time before I had to return to the airport. Unfortunately, even though this museum had a lot of potential, they failed on the execution.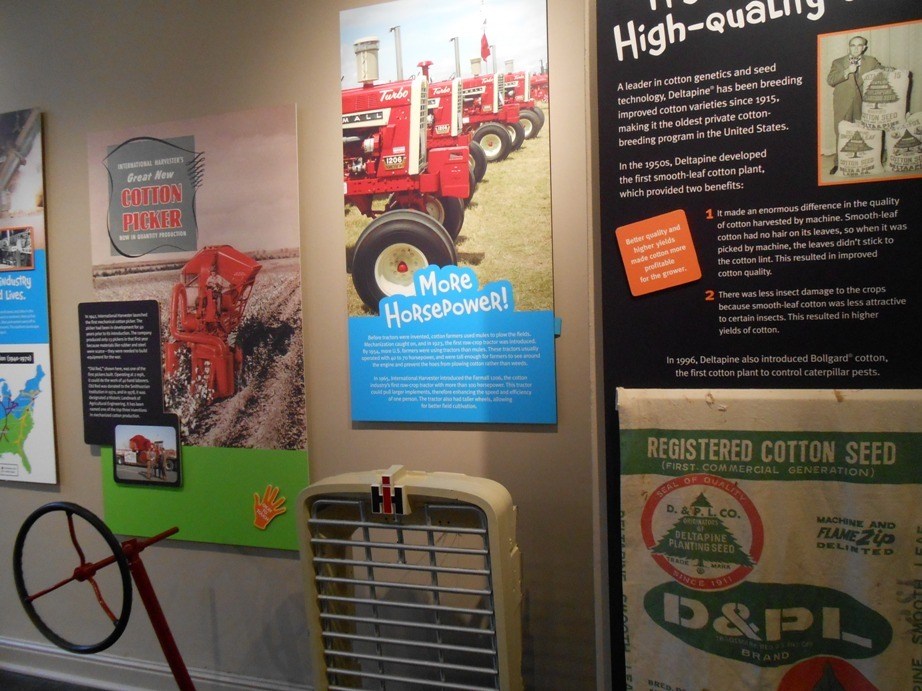 The first part of the museum looks at the history of cotton: everything from how it impacted daily life and the region's economy to how its harvest evolved as technology progressed. Much of the information was shared was at a fairly elementary level, but the frustrating part was that the films interspersed throughout the exhibits repeated – verbatim – the written displays rather than having the two types of media supplementing each other. The second part of the museum talked about cotton in today's society and again contained only basic information. Give it a pass if you're in Memphis.
The Peabody

No, The Peabody Hotel and its famous ducks are not unique to Memphis, but it remains a city attraction anyway. Like the cotton museum, I had no intention of going to see the parading ducks, but it was right around the corner and I still had time to kill (not to mention, the Peabody has pretty good happy hour specials…), so I figured I'd stop in for the ducks' afternoon parade to the elevator.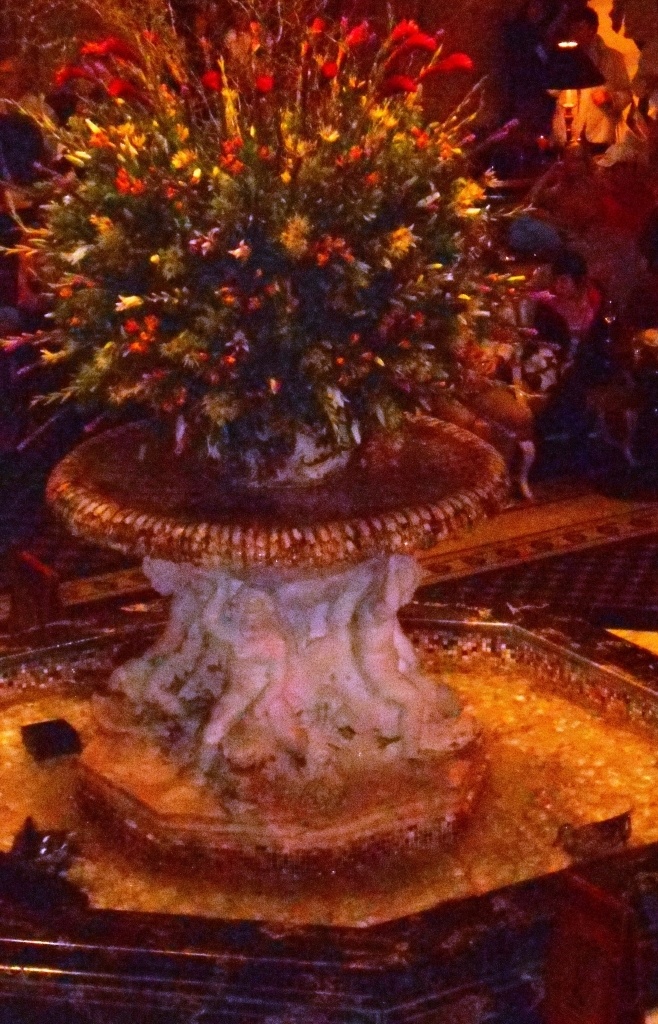 I ended up being amazed, but not by the ducks. In fact, it's completely uninteresting to watch a couple of ducks waddle their way from a fountain to an elevator. What captured my attention was that there were at least 200 people gathered 30 minutes early to see these ducks. The people-watching was insane, partially because kids in general are silly to watch and partially because the adults (with or without children) were intensely into the experience. The verdict? I'd pass if you don't have children and instead find a good seat at a bar on Beale Street.
The Food
Rounding out my getaway was a few thousand calories worth of delicious treats. I sampled the barbecue at Rendezvous and Central BBQ to give it a fair shot, and even though both were good, I'm a Carolina-BBQ fan at heart. Similarly, Blue Plate Cafe's southern biscuits with sausage gravy were good, but not life-changing.
However, if I had the chance, I absolutely would fly back to Memphis just for the slightly spicy fried chicken and chess pie at Gus's…yum! Take my advice and don't bother with the side dishes; you'll want to save room for a second helping of chicken instead. It's a good thing (for my waistline, anyway) that I probably won't be back in Memphis for awhile.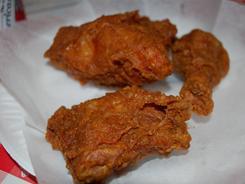 * * *
Read More: